Although Seoul is generally associated with tall skyscrapers and large shopping malls, each neighborhood has a unique flavor that makes it stand out from the rest. Some are club districts, others are university hubs, while most are tourist meccas with much more to offer than meets the eye.
Recently there's even been an expansion in café culture and K-beauty destinations that may be of interest to you. Still, wherever you go, you can trust that there will always be clothing and cosmetic stores, photo booths, arcades, and cafés of all kinds.
For those of you wondering where to stay in Seoul, here's our overview of the best accommodation in Seoul, based on over three years living in Korea.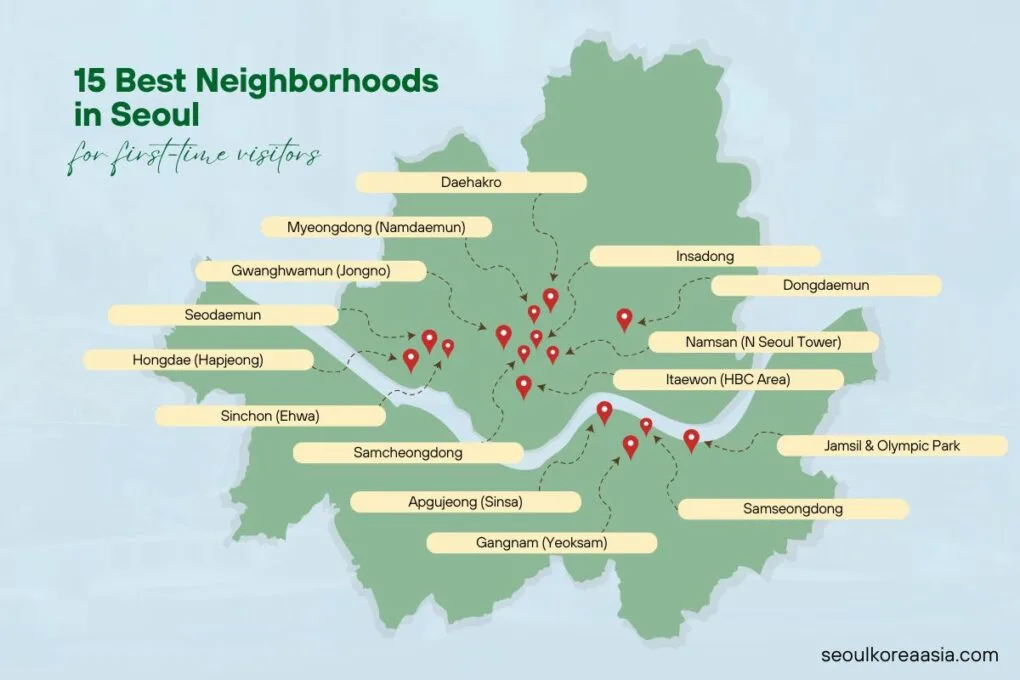 Tips For Visiting Seoul
When is the best time to visit South Korea?
The best time to visit Korea is from May to June and September to October, since this is the best time to see the cherry blossom trees bloom or watch the fall colors in the mountains. Moreover, the weather at both of these times is generally nice, though August to October is typhoon season.
Locals and foreigners alike also tend to spend time hiking in Seoul around the spring and fall, however, as it's more pleasant than in summer or winter.
Is Seoul expensive for tourists?
Seoul is generally an expensive city, but you can get by on $50 a day, including accomodation, if you plan well. This is especially true if you stay in hostels & have a Discover Seoul Pass. The pass enables you to visit key locations once for free, and best of all, get discounts on other destinations and experiences.
There are three kinds of passes you can choose from (24 hours, 48 hours, and 72 hours), and even if you run out of hours, you can still use it to avail of discounts in any of their partner tourist attractions. Other sites that provide discounts are kkday, Trazy and Klook.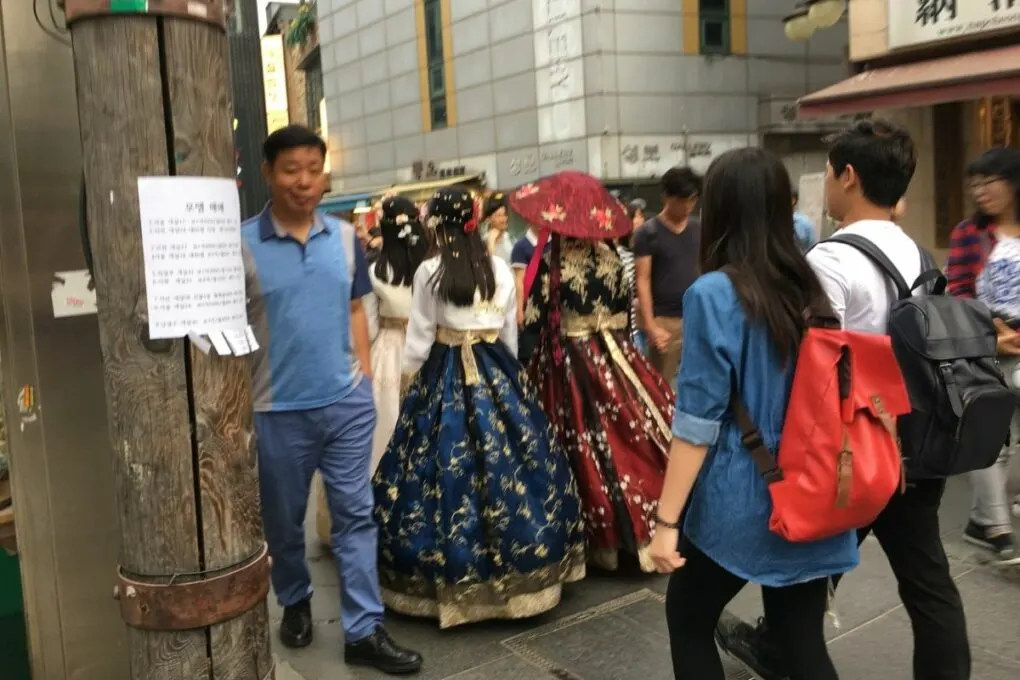 How many days in Seoul is enough?
Three days should be sufficient for a first trip to Korea, though I'd generally recommend a week so that you have time for some day trips. But for those with tight budgets, we can help maximize your itinerary for as many days as you have.
Thanks to the advanced metro system in Seoul, you'll also jump from one place to another without issue. With so many things to do in Seoul, you won't have any issue filling your time. That being said, Seoul at night is a treat for the eyes, and there are numerous things to do in Seoul for free.
Just keep in mind that each attraction's opening hours may change due to public holidays or unforeseen events. So always remember to double check attractions' schedules first, if you don't want to count on attending something that's already been cancelled.
What should I pack for Seoul?
Here are the essentials to pack for Seoul: passport, credit cards, and travel medical insurance, as well as shorts, a sun hat, and tops with sleeves (to clothe yourself respectably).
Moreover, certain cellphones do not work in Korea, so you'll want to check ahead of time if your phone is not region-locked & can receive the networks provided in Korea or if you'll need to rent a phone for your trip.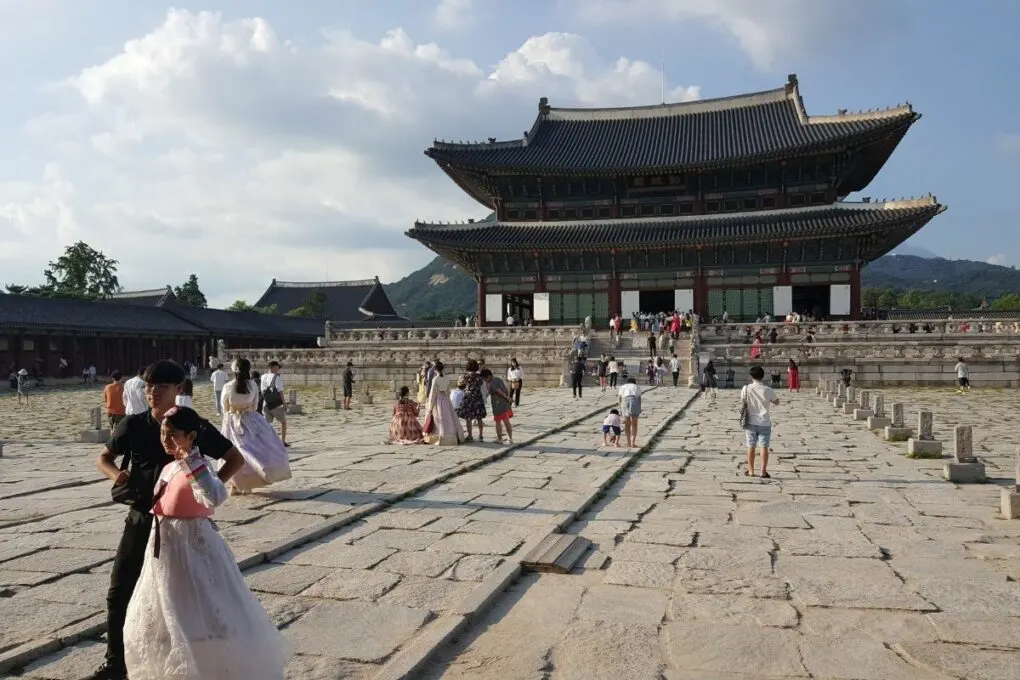 Where to Stay in Seoul | Quick Links
Where to stay in Seoul for a month
If you're having a hard time looking for where to stay in Seoul for a month, I suggest you try getting an Air BnB rather than staying in a hotel or hostel. Not only does it make your stay customizable, but you also get to see cheap places to stay in Seoul even in tourist-filled areas like Myeongdong and Gangnam.
It even lets you choose what sort of accommodation they show to you, which is helpful especially if you need to bring children or pets along. Plus, your host will often double as a tour guide, and may introduce you to hidden spots not featured in any online itinerary for Seoul.
Where to stay in Seoul for a week or less
For a week in Seoul, your best bet in terms of areas for accommodation in Seoul are in Insadong. Staying there would keep you near the traditional and modern attractions that Seoul is known for, as well as a ton of great restaurant and street food options.
Staying here also means being walking distance to the market, where the tea places and street carts stay parked, and you're only a quick bus ride from Unhyeongung and Gyeongbokgung.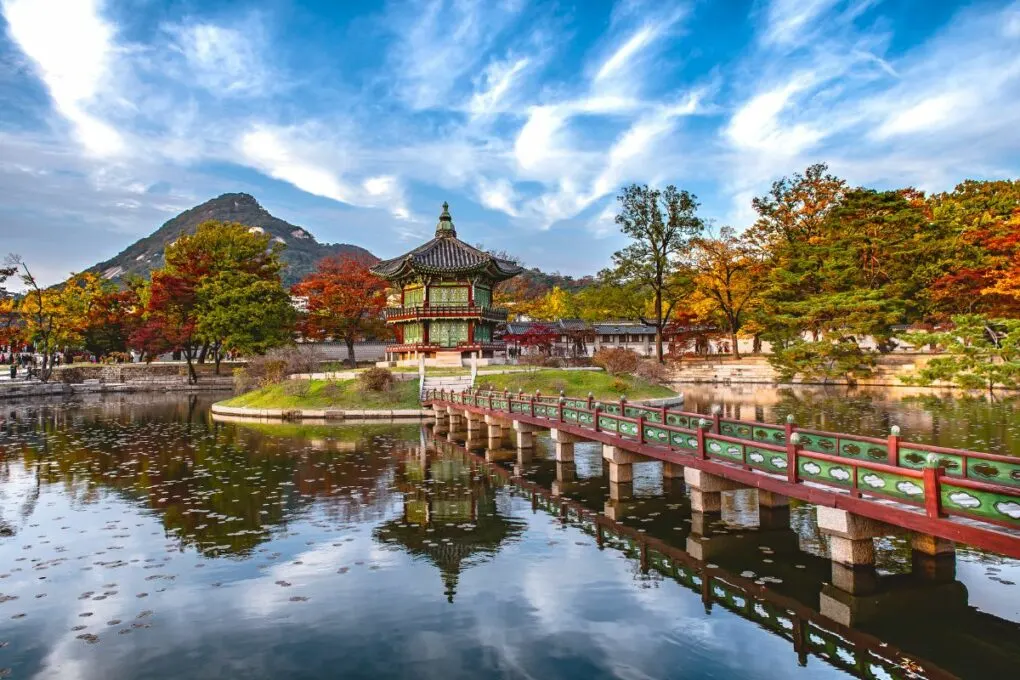 Where to stay in Seoul for first timers
First timers visitors to Seoul will thrive in English-speaking communities like Hongdae, Myeongdong, and Seodaemun. The former & latter are close to the big Seoul universities like Yonsei and Ehwa Womans University, which means that there is always something to do and see.
Plus, the food areas and shopping centers are foreigner-friendly, so it won't be too hard on you if you can't even read a lick of Korean.
Where to stay in Seoul with family
Families who come to Seoul are often spotted in amusement parks, nature stops, and museums. The best place to stay in Seoul for families is somewhere near the Jamsil area, in no small part because it's near Lotte World, an all-in-one amusement center perfect for children.
Since Jamsil is connected to Line 2, its also easier to visit family attractions like Ttukseom Resort, Starfield COEX Mall, and Seoul Forest Park.
Where to stay in Seoul for shopping
Dongdaemun is definitely the shopping center of the city (pardon the pun), and most stores are open 24/7. Its underground shopping center is also one of the best places to get rare items and secondhand deals, though there are more thrift stores in Seoul which sometimes offer the same things for cheaper.
If you want to do a bit of sightseeing, this neighborhood is also home to Dongdaemun Design Plaza, which doubles as a market at night and plays host to Seoul Fashion Week each year.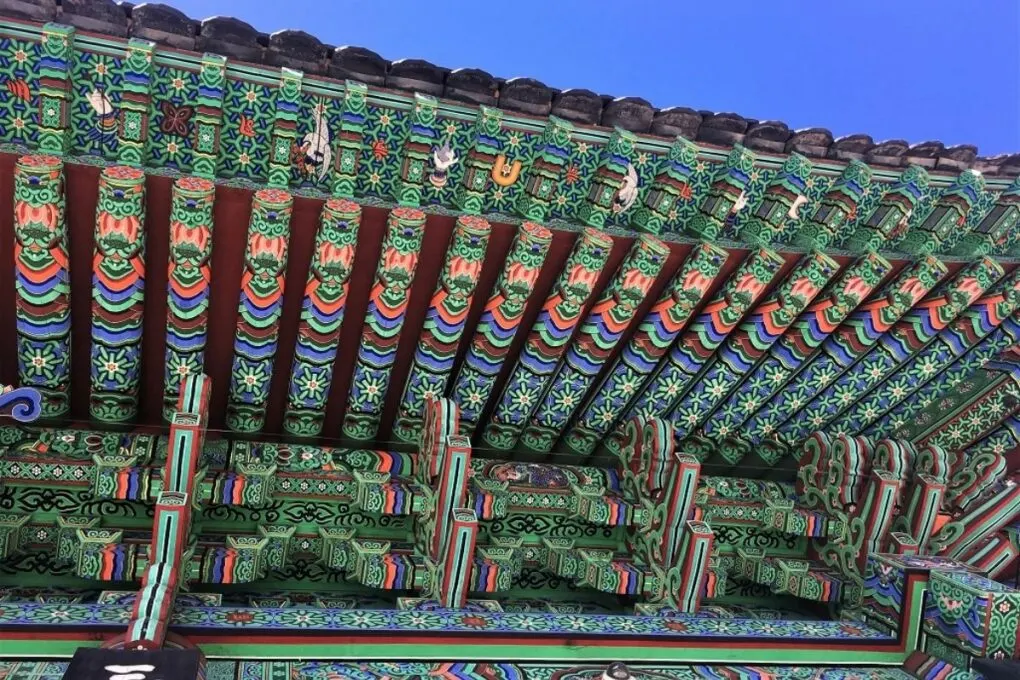 Where to stay in Seoul for nightlife and partying
The best place to stay in Seoul to enjoy the nightlife is a tie between Hongdae, Gangnam, and Itaewon. The downside of staying in Hongdae is that the crowd may be a little too young for your liking, and most of the people who party here are students.
Gangnam's clubs may also be a bit too expensive for your taste, but chances are good that you might spot some celebrities socializing by the bar. But, if you want your money's worth, Itaewon's Haebangchon area might be the best option.
Thanks to the nearby US Army Base, Itaewon is a cultural melting pot that welcomes and embraces foreigners, and some areas host cinema nights and board game meet-ups.
Where to find a hanok stay in Seoul
If you're looking for traditional Seoul hotels, visit the Jongno-gu area, where the traditional Bukchon Hanok Village is. Here, you'll find exceptional hanok guest houses in Seoul, often with outdoor tea tables and surrounded by beautiful gardens.
Hanok houses tend to cost a bit extra, because you're also paying for the experience, but rest assured that these places are worth every cent. Thanks to the traditional surrounding, staying in a hanok in Seoul guarantees a relaxing time away from the usual hustle and bustle of the city.
Just keep in mind that most hanoks will not have a typical Western bed, so get ready for a truly traditional Korean experience.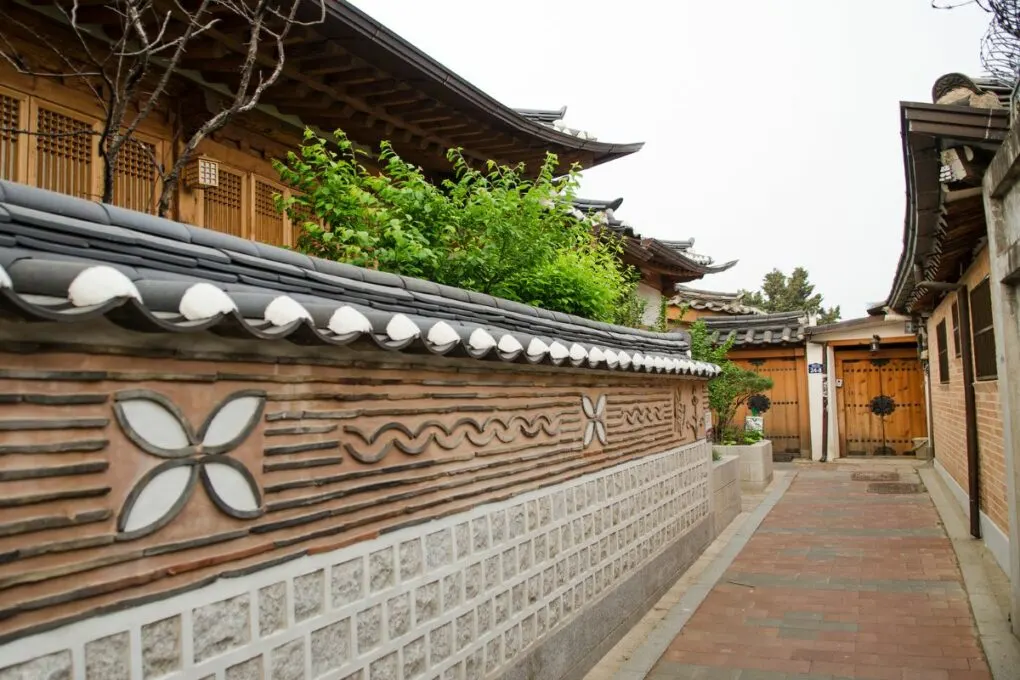 Best Places to Stay in Seoul
Where to Stay in Gangnam (Apgujeong)
Apgujeong is mainly known for parties and nightclubs, but it's also where locals go to get cosmetic surgery, shop at luxury brands, and dine in expensive restaurants. This is overall the best area to stay in Seoul for first timers, and not only because it's home to some of the nicest boutique Seoul hotels.
If you're lucky enough, you may even spot some of your famous celebrities in this neighborhood, since it's close to popular entertainment groups' headquarters, like Fantagio, Cube, and FNC Entertainment. If you want to experience the lifestyles of the rich and famous, this is the best place to stay in Seoul.
Hotel Anteroom Seoul
Hotel Anteroom is a Seoul accommodation that reminds you of the comfortable local neighborhood Garosu-gil was known as before it became a hub for the young and affluent.
Full of tasteful art décor and clean, minimalist furniture, each room evokes a therapeutic feel, which makes it the perfect choice if you find yourself in need of a luxurious day away from everything.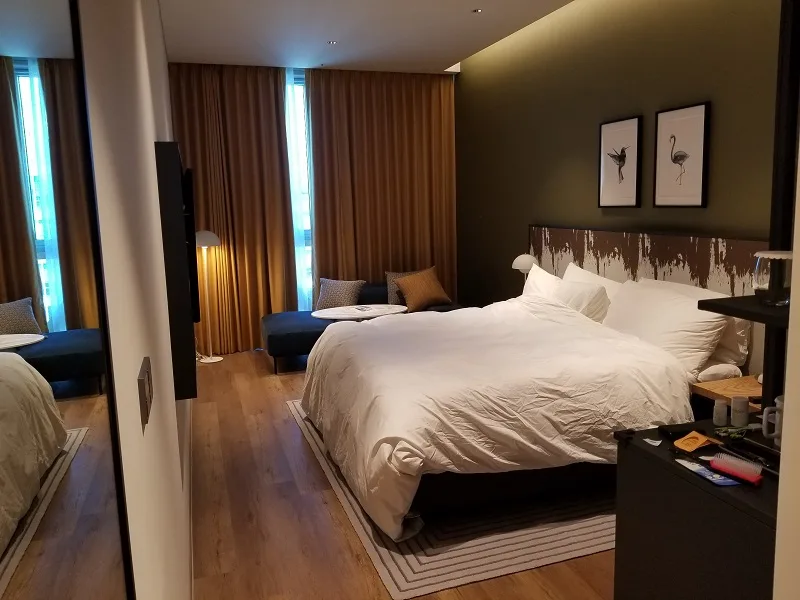 VOCO Hotel
VOCO Hotel is one of my favorite places to stay in Seoul, having been newly-built on my last visit in 2022. This boutique Seoul hotel is a wonderful choice if you are looking for an all-in-one stay, and if you have any IHG Rewards points to use up.
Each room has cozy features like a fluffy king-sized bed, kitchenette, complete toiletries, and full streaming services. Plus, the building is just two blocks from the metro and boasts a state-of-the-art fitness center.
So you can save money with their complementary breakfast and state-of-the-art gym facilities. It will also save you money on a short-term gym membership, if staying for awhile (gyms can be expensive in Korea!).
Ryu Guest House
This guesthouse is a clean and cozy place to stay in Seoul, especially if you're with friends. It has everything you need, since it's a short walk away from restaurants, gyms, massage places, and the best touristy landmarks.
The vibe feels a lot like home thanks to the friendly manager, who truly takes fantastic care of his guests. In fact, when my sister needed to go to the hospital on her very first day in Korea, he drove us there and waited until we were able to check in, in case we had any problems.
Ultimately, for comfortable beds and a cheap stay in the center of Gangnam, it's an ideal choice.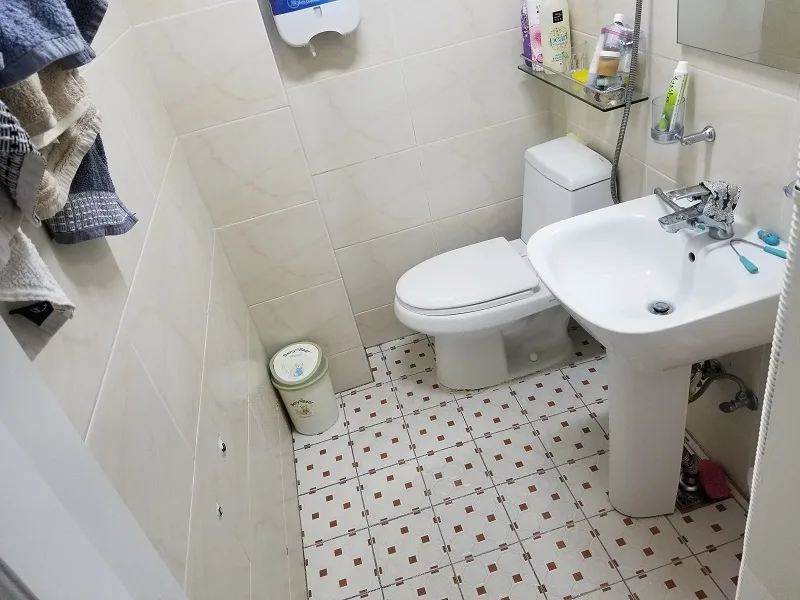 Where to Stay in Hongdae (Hapjeong)
If Hongdae is known as the hub for youth in their early 20s, Hapjeong is the place for people nearing their 30s and anyone looking for fantastic Korean BBQ. It's a quieter version of Hongdae, but still has the areas needed by a university to blow off steam.
I'm talking about arcades, noraebangs, and bars – but toned down to exude a more chill & relaxing vibe. The lack of crowds is also an enticing perk, making it more enjoyable to take a night walk along its famous café and food street.
Mercure Ambassador Seoul
Situated in the most ideal area to stay in Seoul, Mercure Ambassador is best suited for a young professional. It has everything a person needs to keep themselves productive, but at the same time, stay entertained.
Every room has a desk, a flat-screen TV, and all outlets are universal, so you don't need to pack an adapter (most outlets in Korea are F-types). Furthermore, the beds are humongous and the comforters are cloud-like, perfect for ensuring a good night's sleep.
The best part? Most of the staff can understand and speak English quite well, so you won't have a hard time communicating & quickly getting the info you need, especially if you're just in Seoul for a week or less.

RYSE, Autograph Collection Seoul
As soon as you enter this swanky Seoul hotel, the first thing you'll see is the pleasant mix of bold colors contrasted with muted palettes. The Marriot-owned RYSE is definitely the place for modern-day artists or writers in search of inspiration in one of the artsiest districts in Seoul.
Every room feels like a modern art exhibition, and the colors painted on the walls are meant to evoke the creative soul within you. For those late nights, there's also a bar inside, if you want to unwind for a bit, and the first-floor café serves the yummiest lemon tarts in the city (not to mention a fantastic espresso).
Another perk for those of you traveling directly from Incheon Airport is that the hotel is conveniently situated almost next to the AREX line (Airport Metro).
Seoul Crown 88 Guest House
This cozy guest house is a nice and quiet refuge for those in need of deep rest after experiencing the colorful scene of Seoul nightlife. The social butterflies among us can comfortably stay in the lobby, where other visitors from around the globe can connect (though feel free to block it all out with headphones).
You can even cook meals in the shared kitchen, and save a bit of money or cater to any food restrictions during your stay. Overall, its homey vibe is what keeps people coming back.
Time Travelers Relax Guesthouse
This foreigners-only hotel takes great care of their guests, from the easy check-in to the accommodation itself. The front desk really goes the extra mile for those who are first-time visitors, or having a tough time navigating Seoul.
The lobby is a great place to hang out after a long day of walking, as it's full of cool tchotchkes like comic books and board games; plus there's some trippy trick art all over the hostel. Trinkets and action figures litter the shelves, recalling a simpler time in everyone's lives (hence the name).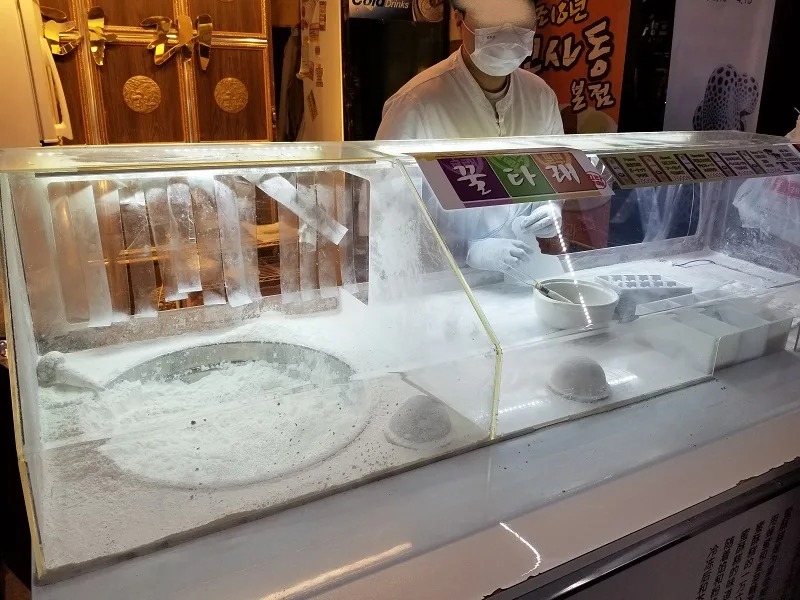 Where to Stay in Insadong (Gyeongbokgung)
The Gyeongbokgung area is where traditional Korean culture thrives. Here, you get to witness the spectacular view of the biggest palace in Seoul, as well as mingle with remnants of the Joseon Dynasty.
It's common to see people out and about in hanboks, and there's almost always a festival going on during the weekend, thanks to the traditional practices in the palace or the hanok village nearby.
Nine Tree Premier Hotel
Nine Tree Premier Hotel is the classiest business hotel in Insadong. Aside from the tasteful brown and cream colors, each room has a great view overlooking the Seoul cityscape, in addition to a very comfortable western-style bed.
The staff also tries to maximize comfort, and part of these endeavors include the soft bedding and pillows, and a pocket Wi-Fi from the front desk. Location-wise, this hotel is also walking distance from the must-see locations in town, like the famous culture complex Ssamziegil and the beautiful Gyeongbokgung Palace.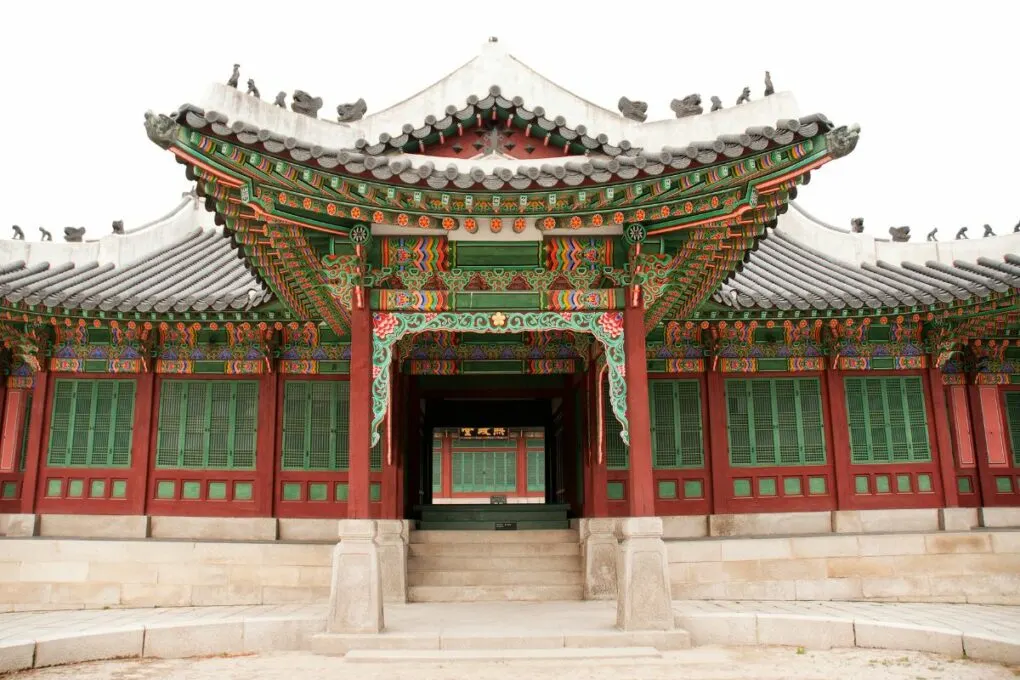 Hotel Kuretakeso
Even though the rooms here are somewhat smaller than expected, the clean and simple vibe of the whole place makes up for it. This is the perfect stay for those who plan to be within walking distance of scenic locations like Jogyesa Temple, Changgyeong Palace, and Cheonggyecheon Stream.
Furthermore, guest are able to enjoy Hotel Kuretakeso's traditional sauna, which also features a Korean-style bathing area.
Insa Hotel Insadong
This Insadong hostel has a great overall atmosphere, especially for backpackers looking to mingle with like-minded individuals (not to mention save a few buck son accommodation). The terrace is also quite lovely, with beanbags and a hammock to let you peacefully enjoy the weather, when it's nice out.
Plus, the intimate feel makes it easy for everyone to gather safely, hold celebrations & impromptu performances, or simply share a meal while surrounded by the pretty Seoul night view.
Where to Stay in Itaewon (HBC Area)
Haebangchon is the neighborhood next to Itaewon, but it's more like its relatively unknown sister. In other words, if you stay here you still get to hear city noises from time to time, but it is mostly quiet – and that's exactly its charm.
Locals tend to enjoy taking walks here because the neighborhood itself is both safe and quiet, and the overall aesthetic makes it feel like you've time-traveled to the 90s. Not a lot of people live here, since it's mostly dominated by the older generations, but that also makes it one of the best areas to stay in Seoul.
Those who come here often think that this is still a hip place to be in, thanks to the vintage cafés with eye-catching retro and grunge designs.
Mondrian Seoul Itaewon
When retro meets modern, this beautiful Seoul accommodation elevates aesthetics by incorporating bold shapes and colors, along with amenities unseen in other hotels in Seoul. Practice your swing in the on-site virtual golf course, or find nirvana in their yoga room.
Even their lobby has the prettiest indoor garden, with artificial flowers that rival some of the most beautiful art pieces in Seoul. Women looking for the perfect location to host their girls' weekend away will be especially drawn here.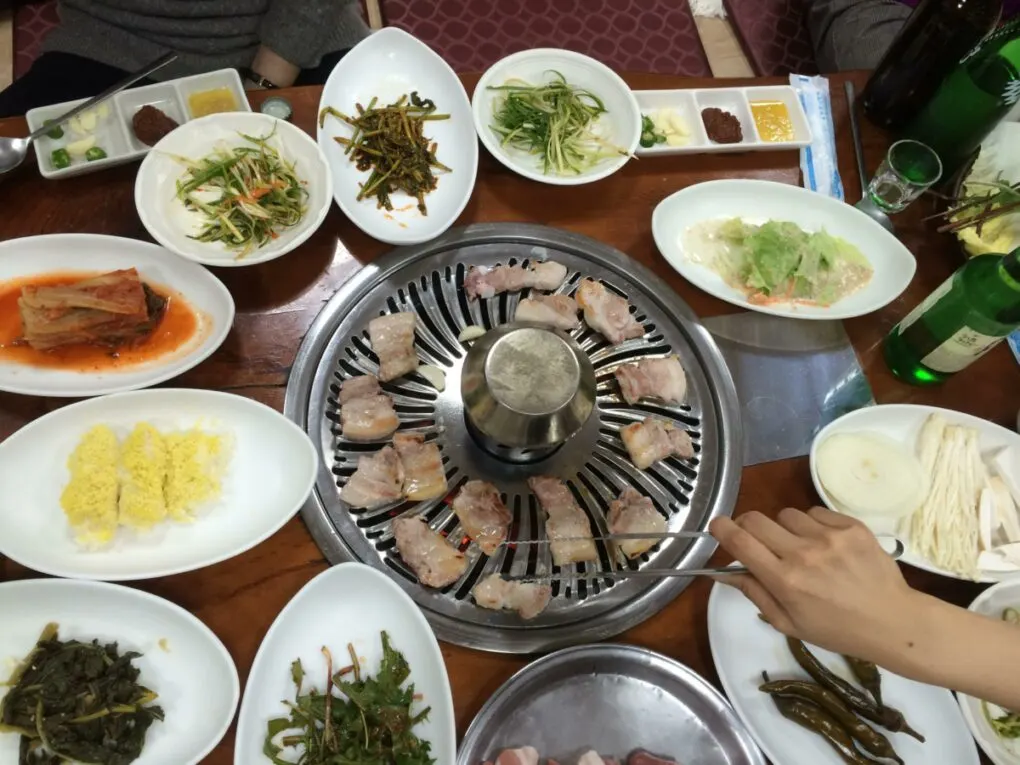 G Guesthouse Itaewon
If you're looking for a comfortable but cheap place to stay in Itaewon, the foreigner district, then check out G Guesthouse in Itaewon. It's neat, clean, and complete with all of the basics required for a backpacker or solo traveler, which is why it was always my go-to when I spent the weekend in Seoul.
Large groups are particularly suited to stay here together, as the hostel provides room for as many as 10 people in one shared space, as well as a free breakfast for all guests.
Those who are spiritual will be pleasantly surprised to find a prayer room inside, and don't forget to check out the halal kebab spot a block down the road. Plus, its proximity to the subway makes it easier for travelers to move from one neighborhood to another.
Koon House
Slightly hidden, this charming little house is just a ten-minute walk to Seoul Station, and one of the best boutique hotels in Itaewon. It has everything you could possibly need, including a coffee shop and a mart just nearby.
The host is also easy to talk to, and will go to great lengths to make people feel welcome and supported on their visit. People staying in Koon House also have easy access to Namsan Tower, but may find it to be a bit more of a trek than they bargained for, because the hilly landscape is not to be underestimated.
Still, if you're looking for a place in Itaewon that best fits a small group, this hotel is highly recommended.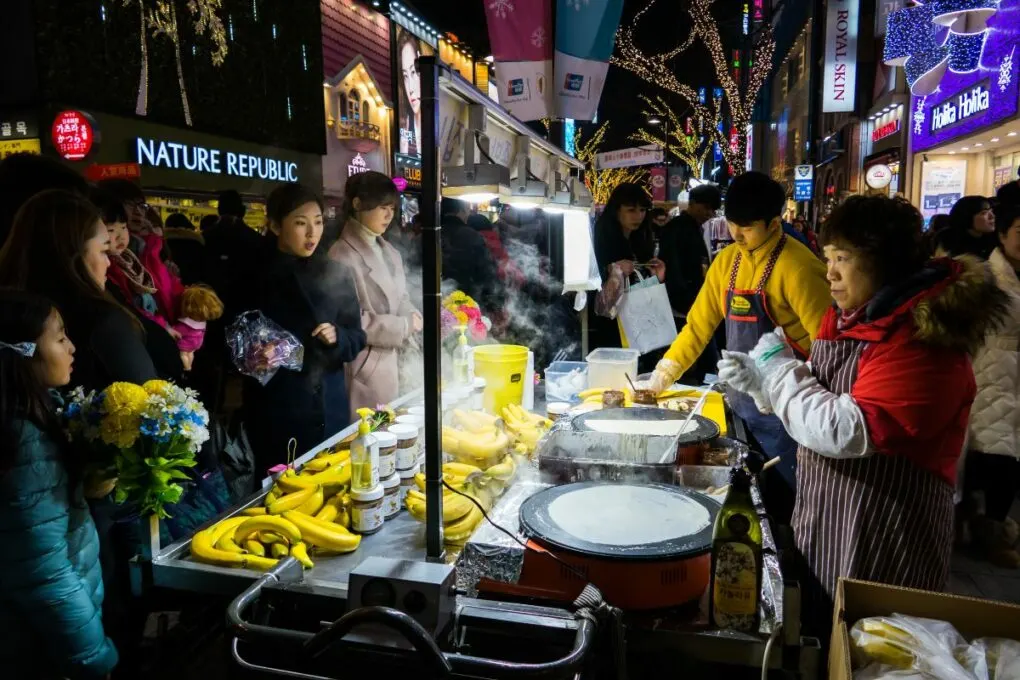 Where to Stay in Myeongdong (Namdaemun)
Home to one of the oldest and largest traditional markets in Seoul, Myeongdong is an ideal destination for visitors because it has everything you need, sold for cheap. As one of the best places to stay in Seoul, it's also the ideal location to experience Korea's thriving street food culture.
Moreover, it's close to Seoul Station, where the KTX trains leave from and arrive to. If you have no problem with noise and crowds, then this is the place for you.
Step Inn Myeongdong
Puns aside, this is actually an incredible inn for groups and backpackers on a budget. Its 24-hour front desk suits those coming in at late hours, it's undoubtedly the best place to stay in Seoul for those on a budget, and they offer a shuttle service from the airport if the trains have already stopped running.
The rooms may be small, but they're always clean and offer the basic amenities. As for food, they always keep the juice bar running, which will delights guests in need of a perk after a very long trip.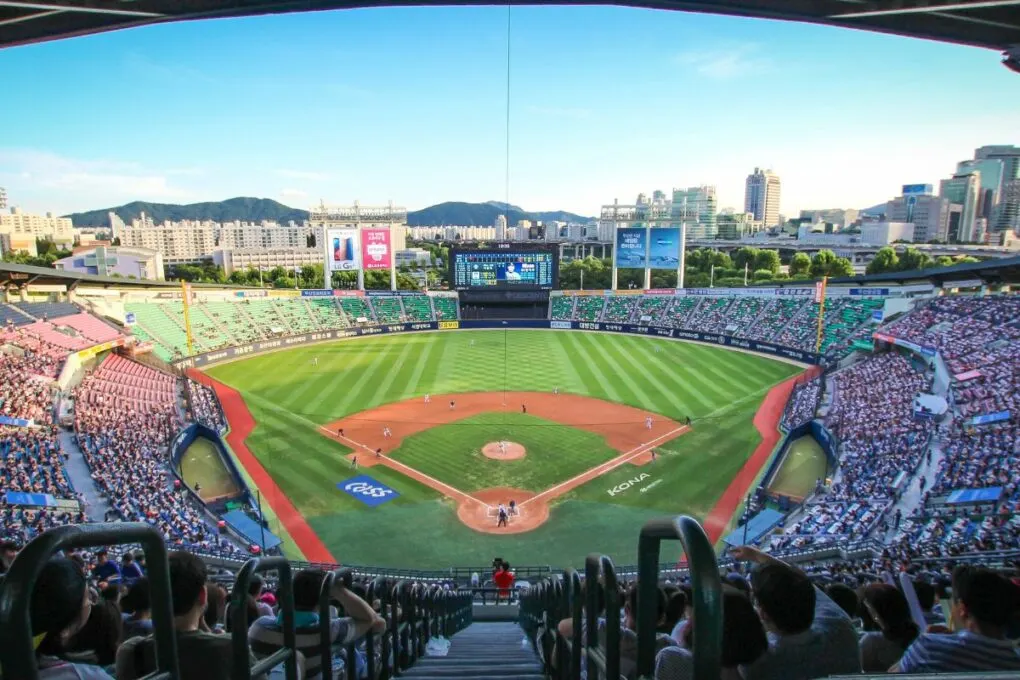 The Cube Hotel
There is always high demand for Cube Hotel, and rightfully so, because they offer guests a space of their own without worrying too much about budget. Plus, the hotel bar is filled with sandwiches large enough to power your day– especially if you're planning to end your day by exploring the night market in Myeongdong.
The only downside is that you might need earplugs, because despite the barriers, just like in any other hotel in Seoul, some people in other bunks may have a snoring problem.
Stanford Hotel Myeongdong
This hotel also serves as a skyscraper, with views not suitable for anyone with a fear of heights. Acrophobics beware, because each room has large glass windows that serve as walls, and these offer an exceptional view of the Seoul city landscape day or night.
If you don't mind the incredible height, you can rest well in their luxury beds or relax in the hot tub while enjoying the view of the city outside. It's also a short walk away from the Myeongdong Nanta Theatre, a CGV, and Lotte Town, in case you're looking for various sorts of entertainment.