When navigating around Seoul, it's easy to spot the diversity from one neighborhood to another. While certain neighborhoods in Seoul are quite modern, bright, and full of action, others are more traditional, quiet, and peaceful. Each one is so different, offering anything & everything, from Korean food to shopping and nightlife, though some are better for these than others.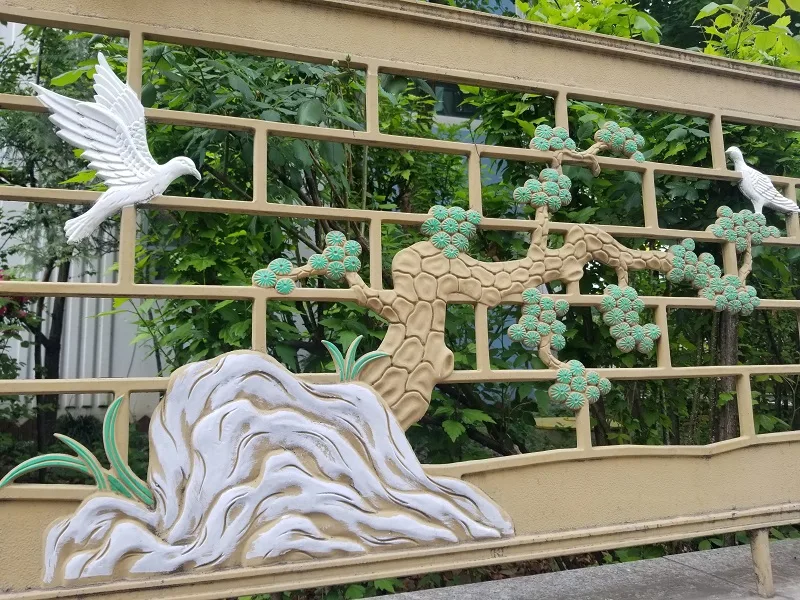 The capital city has turned into a cultural melting pot with an interesting mix of immigrants, students, office workers, teachers, and everyone else looking to make a living in Korea. Given the country's relatively limited geographical sites, it is still a tremendous feat that they have so much to offer in one city. It certainly gives visitors the impression that Korea is a massive country.
But in reality, it's quite a bit smaller relative to other Asian countries, with the Han River splitting Seoul into two halves: suburban Ganbuk and world-class Gangnam. At the mouth of this iconic river stands Incheon Port, which is the gateway to Gyeongin, Seoul's largest economic region.
Further inland, Korea's known for having several American towns built by the U.S. Army, and these bases have really affected the lifestyle and culture of the neighborhoods built around them. This is why, if you're coming to Seoul for the first time, it makes sense to try venturing into as many of the following 15 best Seoul neighborhoods as you can.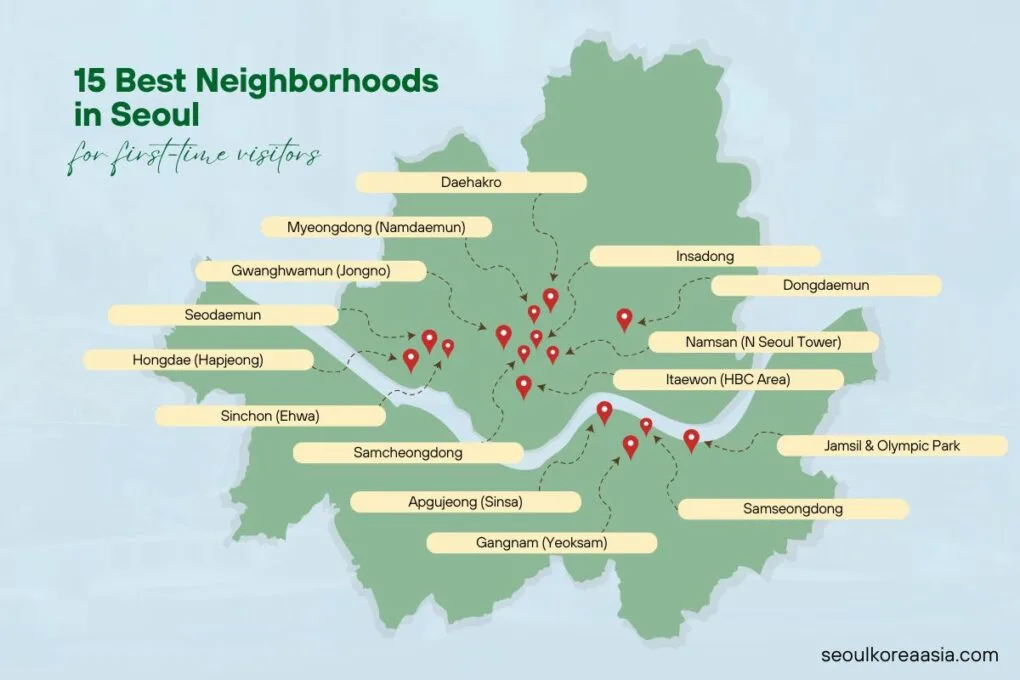 The 15 Main Areas in Seoul
Apgujeong (Sinsa)
What it's known for: "Korea's Wealthiest Neighborhood"
This upscale Seoul neighborhood is best known for its high-class residential areas, luxury shopping sites, and residents rocking the latest fashion trends. This is because in the 90s, this area— or more specifically Apgujeong Rodeo Street— mimicked Beverly Hills' Rodeo Drive.
If you're unfamiliar with Beverly Hills, it's a neighborhood universally known as one of the world's most exclusive luxury destinations. Apgujeong is also known for housing Galleria Department Store, or the most prestigious luxury mall in Korea, which houses internationally-acclaimed fashion brands like Prada and Gucci.
It's also home to the artistic Garosu-gil, an area in Seoul known for its gingko trees and upscale Bohemian vibes. Celebrities are often spotted frequenting the neighborhood's boutiques, beauty salons and skin care clinics (which specialize in dermatology and plastic surgery), because they're run by some of the most highly-regarded experts in the industry.
Hallyu fans are also dominant along Apgujeong's K-Star Road, where old buildings of major entertainment companies like SM, JYP, and YG are located. While these buildings are either abandoned or are already frequented by other businesses, it is still nice to visit these places to get an idea how their favorite K-Pop idols reported to work.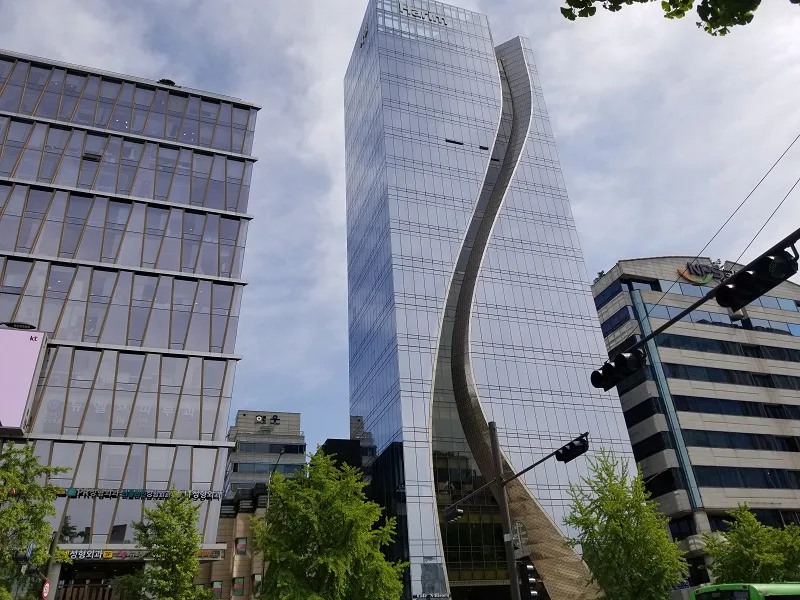 Daehakro
What it's known for: "Performance Art Capital of Korea"
Think of any genre you'd like to see in the form of film, musicals, and plays – Daehakro has it all. If you love discovering those pockets in a new city where all the creatives flock, this is your spot. Locals come here to paint stories through creative mediums such as dance, song, and thought-provoking art.
Stand-up comedians and slam poets also frequent Daehakro's bars to start gaining local recognition, making for the perfect date night on the weekends. Famous Korean actors sometimes also hold acting workshops and performances in Seoul Theater Center, near Hyehwa Station.
Sadly these are delivered purely in Korean, and it is rare for these events to provide a translator, but if you feel like seeing one in action, you won't regret it. Those who feel like listening to live music will enjoy that indie and jazz cafes are quite prolific here, and they greatly encourage the audience to participate and even showcase their talents.
Who knows? Maybe being in the right place at the right time in Daehakro might help launch your music or acting career. Note that Daehakro is also known as Korea's "Little Manila," because this Seoul neighborhood hosts a lot of Filipino restaurants which serve delicious regional foods like meat skewers, lumpia, and balut.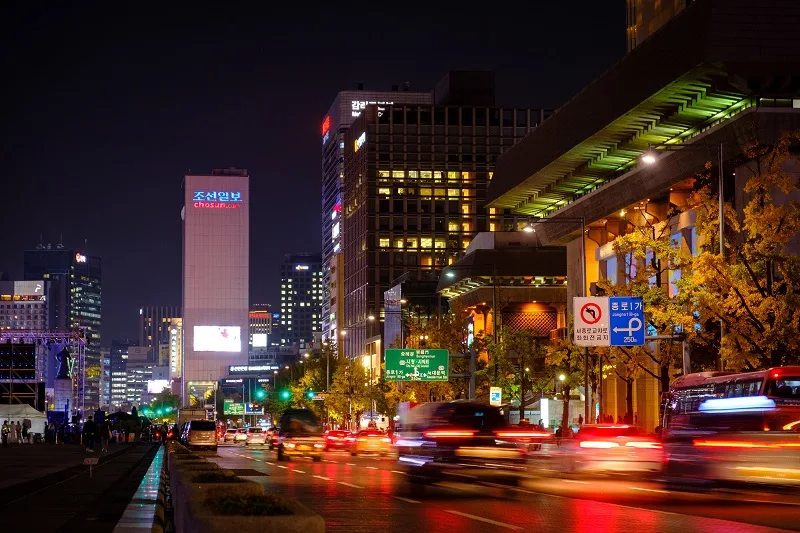 Dongdaemun
What it's known for: "Special Tourism Zone"
Travelers love coming to Dongdaemun, because it offers a little bit of everything that Korea has to offer— from traditional to modern Seoul attractions, trust that this neighborhood has it all. During the day, people who want to go on a historical pilgrimage can pay the Dongdaemun History and Culture Park a visit.
That's actually where you can see actual remnants of the Joseon Dynasty's Seoul Fortress: the Yigansumun Water Gate and the Chiseong Defense Facility. Aside from these marvelous structures, you can also visit the large military training ground known as Hadogamteo Site.
At night, central Dongdaemun turns into a shopping center for locals and travelers alike. The advantage of Dongdaemun Market is that it is open for 24 hours, with booths selling food, clothes, and all sorts of other products that can't be found anywhere else.
Near the night market stands one of Seoul's greatest architectural wonders: Dongdaemun Design Plaza, which is a museum and convention center with futuristic-looking curves that glow brightly at night.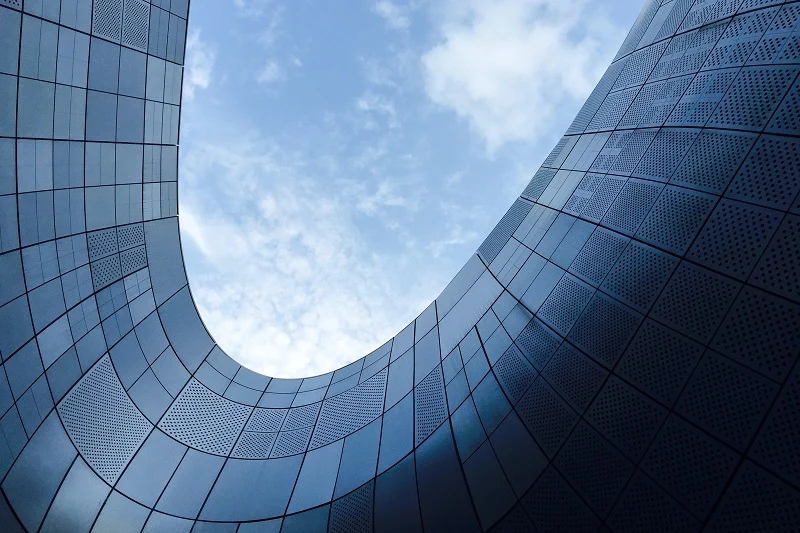 Gangnam (Yeoksam)
What it's known for: "The Gangnam Style Song"
Psy's 2012 hit song really did make this Seoul neighborhood stand out from the rest. But really, 'Gangnam Style' is a Korean term referring to a stereotype about this district, a reputation that existed long before the song about it rocked the world.
People with 'Gangnam Style' are thought to be hip, trendy, and classy; having a house in these parts of Seoul is said to secure your social status and wealth. Yeoksam, specifically, is one part of Seoul neighborhood that is rapidly growing due to its massive outdoor art, impressive skyscrapers, and numerous I.T. Companies.
Teheran Valley, Korea's version of the "Silicon Valley," is the dream destination of most Korean tech start-ups. Near Apgujeong and Cheongdam, expect Gangnam to be full of luxury brands as well, with big names like fashion designer Vera Wang and French jeweler Cartier.
The neighborhood is also a powerful economic hub, housing Korean companies that compete globally, in technological pursuits or worldwide entertainment. Moreover, one interesting Seoul attraction, the Simone Handbag Museum, displays a collection of 300 luxury handbags dating all the way back to the 1550s.
It is also the surprising location of the government-run Liquor Museum and a burial ground of three key figures from the Joseon Dynasty, the Seonjeongneung.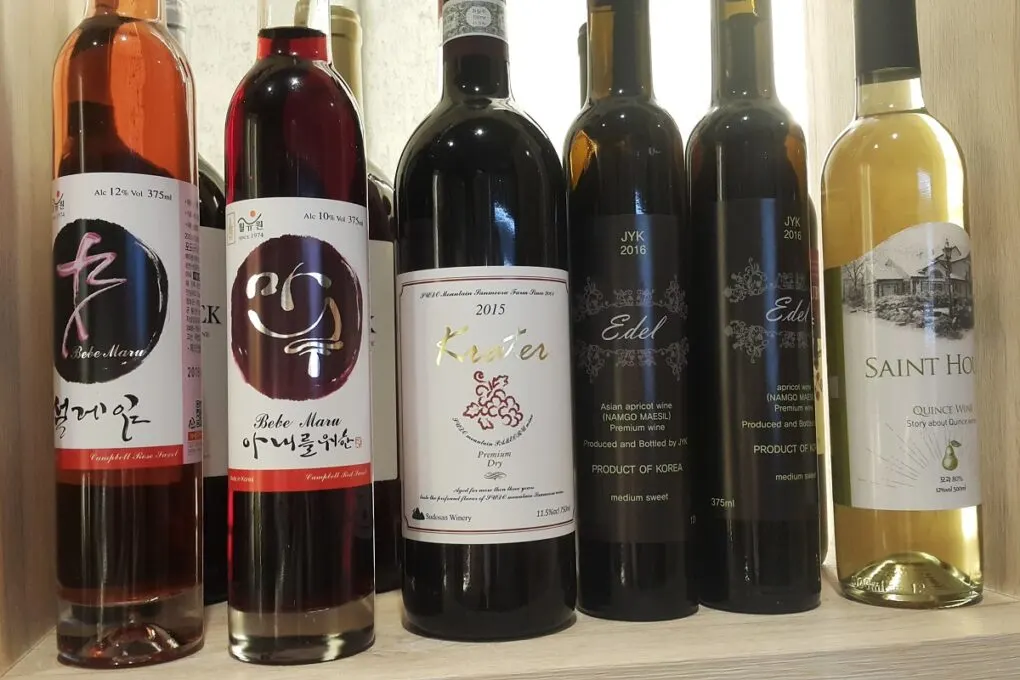 Gwanghwamun (Jongno)
What it's known for: "A Perfect Preview of Korea's Glorious Past"
History buffs will feel most at home in Jongno, because this is where a lot of Joseon Dynasty structures are built and preserved. One good example is the eye-catching "Gwanghwamun Gate," an impressive entryway that serves as the main gate to Gyeongbokgung Palace – and that's why it's the grandest gate of all those in Seoul.
This is where the royals used to pass by, with the King always using the most richly-decorated middle archway. While it is a spectacular sight to see during the day, at night it lights up beautifully, reinforcing the fine details of the Korean architecture. Sometimes when you pass this area you'll find special events that are made available to onlookers for free.
As long as you're present, you'll be treated to spectacular festivals, grand events, and demonstrations of Korean martial arts. People who come to Gwanghwamun will also be near hanok restaurants (like Ikseong-dong Hanok Street).
These are traditional floor-seated restaurants, most of them looking to feed customers that come from the grand palace. Wherever you go, there are installations and buildings installed to reinforce this neighborhood's glorious past.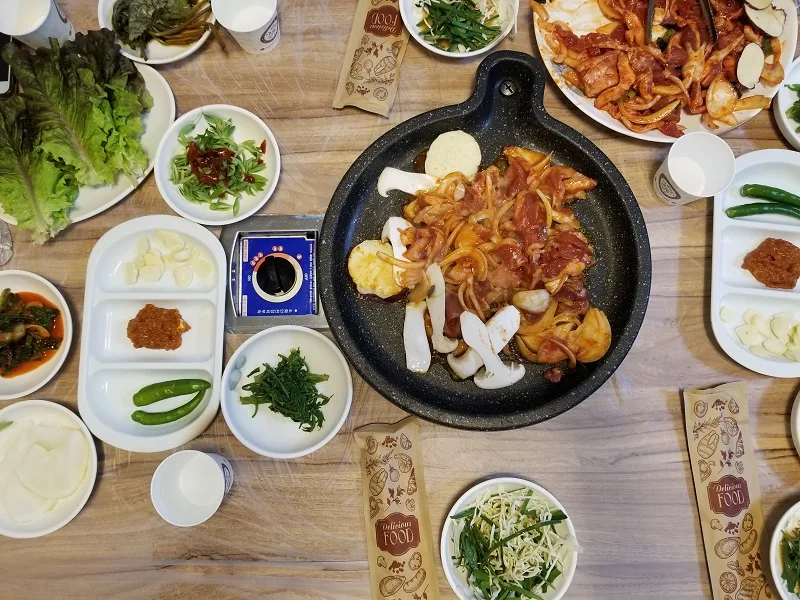 Hongdae (Hapjeong)
What it's known for: "Korea's Creative Youth Hub"
Hongdae is filled to the brim with young people dressed in crazy outfits that reveal a bit too much. There's rarely an older person in sight, and for good reason – most of the things found in this Seoul neighborhood are targeted towards the younger crowd.
Things like K-Pop, manhwa cafés, and hip-hop competitions proliferate in the area, making it the destination for all things hip and happening at all hours of the day. "Picasso's Street" is a must-visit if you wish to see thought-provoking art pieces and installations.
Street dancers also often battle in Hongdae, and people gather to watch, with live auditions for local TV talent and survival shows from time to time. Buskers often come to Hongdae to try their luck, though most are angling to display their talents in one of the many unique dive bars and restaurants in Hongdae.
Still, if you wish to stay in the area and just somewhere quieter, look for Hapjeong – also known as Hongdae's chill and quiet twin. Everything you'll find in Hongdae is present here, but with a stylish, more sophisticated twist, but what Hapjeong is really famous for is their charming and pretty café street.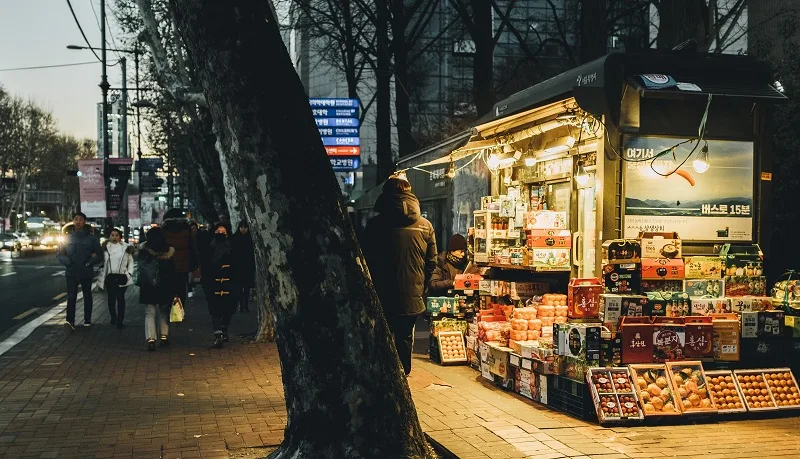 Insadong
What it's known for: "Best Traditional Tea & Street Food Experience"
I often say this is the best area to stay in Seoul for first time visitors, because this is the best place to experience the street food scene, with multiple carts and stalls holding crowd favorites like gimbap, sundae, and even odeng.
Compared to other areas in Seoul, this one has a lot of antique shops and art galleries. Ceramic pieces, fans made out of hanji and other quirky trinkets line the streets, often engaging people to buy souvenirs for their friends and families, or themselves.
Several temples are also present in Insadong, but the most notable one is the Jogyesa Temple, or one of Korea's major Buddhist temples. Here, you'll get to see monks hold rituals, lectures, and even ceremonies throughout the year.
Moreover, the tea experience here is quite unique and traditional. Several alleys have a number of tea houses that teach you how to properly drink tea the Korean way. Furthermore, Insadong is also home to O'Sulloc Tea House, which is hands down the best Korean tea brand; one of their gift sets would make for a lovely gift to a tea-loving friend.
Due to its popularity, people often line up outside for takeout drinks, despite the store having plenty of seating. Speaking of traditional, this is also where the Bukchon Hanok Village is located, a lovely neighborhood with well-preserved hanok houses for foreigners to come visit and observe.
Throughout particular Seoul neighborhood, visitors can learn about things like lantern making, mulberry paper art, and even straw glass making.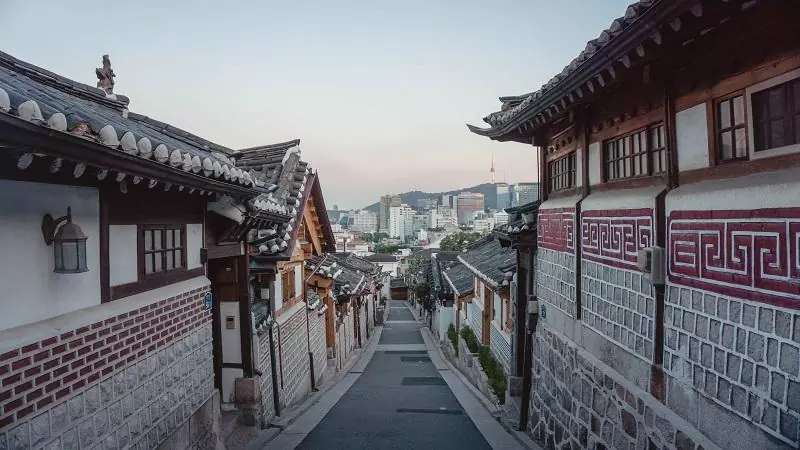 Itaewon (HBC Area)
What it's known for: "That Foreigner-Friendly Neighborhood at the Foot of Namsan"
Itaewon is a foreigner-friendly hub of Seoul with that has a strong American influence, thanks to its close proximity to the Yongsan Garrison U.S. Military Base. This also means that there's a diverse mix of food and experiences here, so it's a font for international products in Seoul.
Plus, if you're looking to find friends from other cultures, it's worth coming clubbing or drinking in Itaewon. Most areas have English-speaking establishments run by nice foreigners who fell in love with Korea and decided to stay.
On the other hand Haebangchon, or HBC, is a small unknown Seoul neighborhood that borders Itaewon and provides discreet glimpses back at the Japanese occupation. Prime examples are the "108 Stairway," a marble staircase that led up to a Shinto shrine (now destroyed) which held names of Korean conscripted soldiers who died during this devastating period in Korea's history.
Many years ago, schoolchildren were forced to climb these stairs to attend the daily rituals there. Present-day HBC government tore down the shrine, but the unimpressive and dull stairway has remained, and current residents don't tend to know what these stairs used to be.
Still, the area is slowly becoming known for something else – for one, the wall paintings decorating its streets, as well as the restaurants and pubs that serve American-style pizza and burgers.
Jamsil & Olympic Park
What it's known for: "The Haven for Sports Fans & Olympics Fanatics"
Jamsil used to be known as the silkworm breeding neighborhood of Seoul, since this area was largely responsible for Korea's sericulture industry. Though now it feels more like a business area rather than the quiet neighborhood that it used to be, thanks to the influx of tourists.
These days Jamsil attracts sports fans from all over Korea, as this is where the country's most architecturally magnificent sports stadiums have been erected. Aside from stadiums, there's also the vast Olympic Park, where flags of the nations that participated in the first Olympics in Seoul were raised.
A large gate stands in the middle, inviting people from all cultures to stand underneath to feel Korea's warm welcome and appreciation for visiting their country – or just take a nice selfie. Moreover, the Lotte franchise has decided to set up a home base here, establishing the tallest building in South Korea: Lotte World Tower.
Inside, there are multiple department stores, galleries, cafés, restaurants, and even a hotel. With an entrance ticket, you can zip straight up to the top floor of the tower for a 360-degree view of the streets below.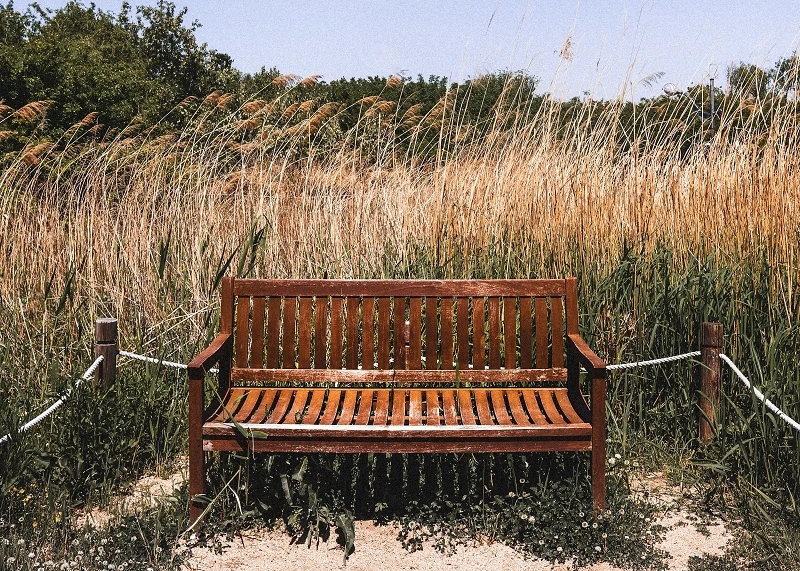 Myeongdong (Namdaemun)
What it's known for: "Seoul's Ultimate Shopping District"
Did you know that Myeongdong is known as the ninth most expensive shopping street in the entire world? This is because each store is full of franchise-branded items, ranging from cosmetics and clothes to K-Pop merchandise and traditional souvenirs – so if you're looking for something to take back from your trip, Myeongdong is your spot.
It's also one of the most popular places to stay in Seoul, as it's very central and foreigner-friendly. The streets here are wide enough to host public events, so expect to witness street performances and singing competitions during your visit.
Myeongdong has become the site of several variety shows' regular filming, so you may even chance upon some up-and-coming K-Pop idols or actors doing challenges. Situated within this area is Namdaemun, Korea's oldest and biggest market, which can also be discovered from the Great South Gate and Deoksugung Palace.
Open 24 hours, this market is a less flashy version of Myeongdong with the same charm but a more traditional twist. But people really come for the local delicacies served in Kalguksu Alley and Galchi Gorim Alley. There you'll find tasty knife-cut noodles and a special that was crafted in this very market: the braised hairtail fish stew.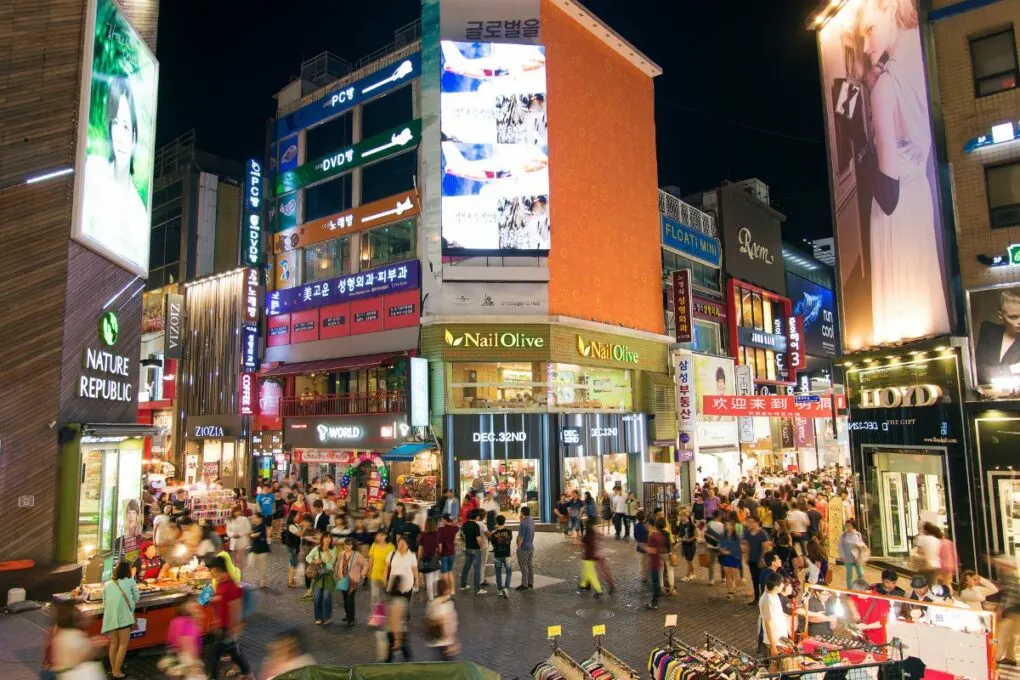 Namsan (N Seoul Tower)
What it's known for: "The Highest Point in Seoul"
People who don't mind trekking to get around regularly would love to stay in Namsan. Most of the residents here maintain businesses for hikers who come to visit the highest point in Seoul, either by feeding them or providing things that would aid them in their hiking, camping, or picnicking.
Since the lifestyle of this region is strongly based on the mountains, expect this area to be quieter than most other parts of Seoul. This area also offers a great view of downtown Seoul's skyline. The best place to see it from is inside N Seoul Tower, another famous tower whose height and amenities rival those of Lotte Tower in Jamsil.
Coming here provides a beautiful panoramic view of the entire city, and is definitely a must-visit during your trip to Seoul. There's also a cable car that lets you travel all the way up to the base of the tower, though if you're too afraid of heights, another option is to pass by Namsan Park, which is the largest park in Seoul.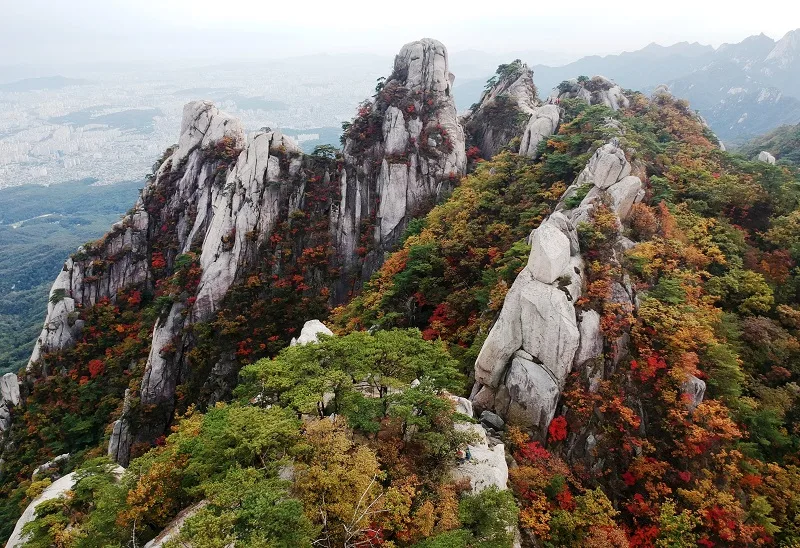 Samcheongdong
What it's known for: "Seoul's Little Europe"
While there are plenty of hanok tea houses in this area (because it's near Gyeongbokgung Palace and Bukchon Hanok Village), this is also where you'll find a plethora of European-style cafés, giving an Amsterdam vibe to the area.
During your visit, you'll notice a ton of gelato shops, but don't miss the organic vanilla ice-cream with honeycomb from the Softree stall. In my opinion, this is the prettiest Seoul neighborhood I've visited, and I've found myself coming back each time I'm in Korea.
The roads are quiet and clean, and the scenic view from any of Samcheongdong's rooftop cafés provides a sense of peace and tranquility, thanks to the spectacular view of Namsan in the backdrop.
Pro-tip: Jeongdok Public Library has the best view during Spring (aside from Yeouido Hangang Park), where multiple cherry blossoms bloom vividly while visitors walk the paths to the entrance of this charming brick library.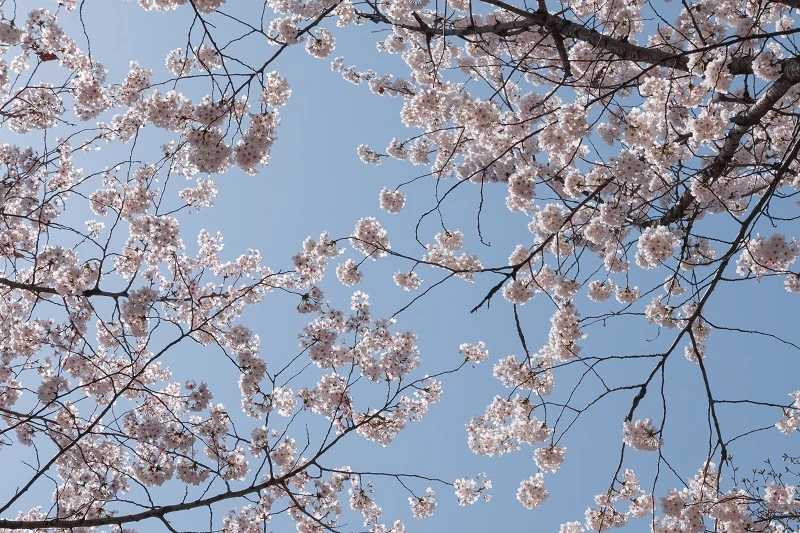 Samseongdong
What it's known for: "The Yolk of Seoul" (seriously!)
As if Seoul were a giant egg, locals fondly call Samseongdong the "yolk" of Seoul, due to its future potential. Aside from the fact that it's where big names in hallyu find themselves living, this is also the area where fans have the highest possibility of meeting or bumping into them, if not in Apgujeong.
This is because COEX Mall in Samseongdong hosts SMTown, the official headquarters for artists under SM Entertainment. There are also other things in store for you in Samseongdong if you're not into K-Pop; this is where the infamous COEX Mall is.
The entire theme of this place is to "connect" and "experience" things, and to do that, they've included activities to help you feel this with the people residing in the swankiest area in Seoul.
The mall is surprisingly the home to one of the largest free libraries in the world, with over 50,000 books you can just freely take and read. There's also the CoEX Aquarium, where people can ogle at various sea creatures up close, without needing to go on a submarine ride.
VR fans can even try every virtual reality gadget in VRZONE X! But if you seek more traditional flavor in the midst of all this chaos, Samseongdong also houses Bongeunsa Temple and the Seolleung & Jeongneung Royal Tomb.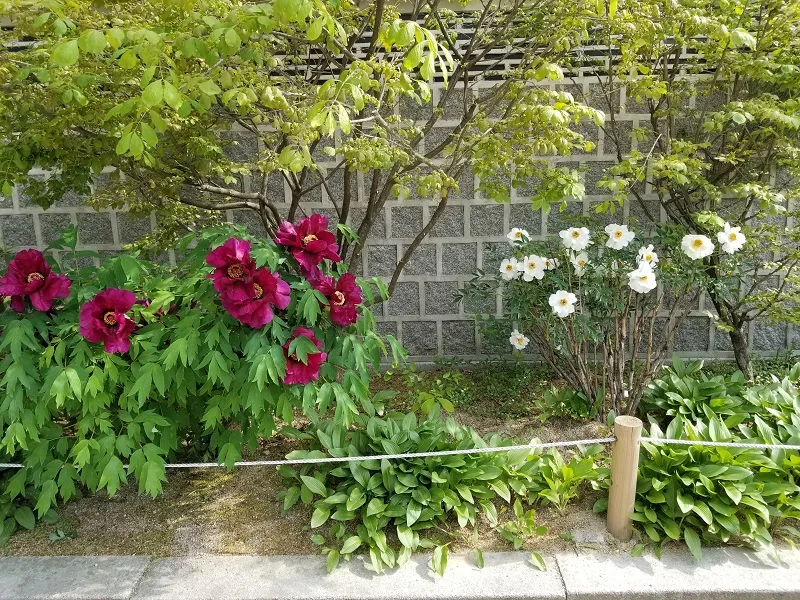 Seodaemun
What it's known for: "Hub for University Students"
People who come to Seodaemun will be impressed by the highly-regarded schools it hosts, which are the reasons why the neighborhood is full of university students. Yonsei University and Ehwa Women's University are just a short walk away from each other.
I was once told cheekily by a Korean friend about an area where boys and girls meet just to "get to know each other really well." I didn't ask for more details. The best part about taking a stroll in Seodaemun is that you'll get to hear a lot of English speakers, more so than in any other part of Seoul.
Most residents know English here because they regularly interact with foreigners in the markets, especially those who come for the affordable prices. It's easy to forget when you look at it now that Seodaemun was the center of Korea's painful past with the Japanese.
This is where you can find Seodaemun Prison Park, the site where brave Koreans were tortured and executed for standing up against their oppressors. But these days only few are willing to come see the chambers up close, because some claim that they still hear voices whenever they set foot in there.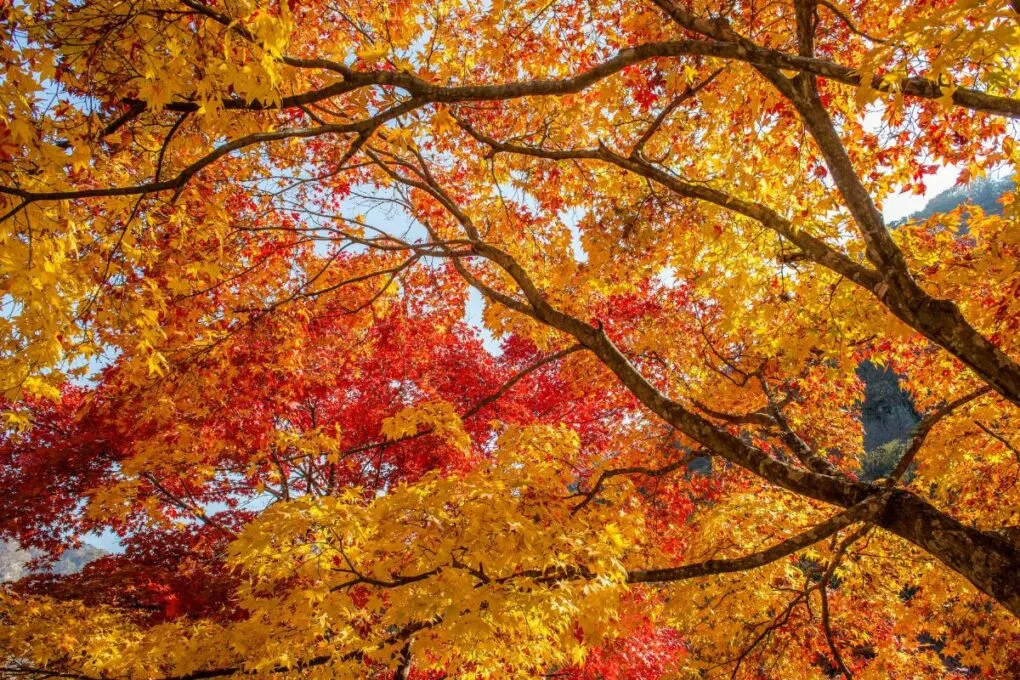 Sinchon (Ehwa)
What it's known for: "The Best Shopping District for University Students"
I love coming to Sinchon more than almost any other of the many neighborhoods in Seoul. As soon as you exit the subway, there are buskers performing in every nook and cranny. Coffee shops and study rooms proliferate, and this is the best spot for cheap and fashionable clothes in Seoul.
This is because Ehwa is where Edae is, or the shopping district created to sell things to students attending Ehwa Women's University. Sinchon tends to attract a lot of newcomers to Seoul, especially young women, as most all stores have really cute clothes at affordable prices.
Dongdaemun is also just a few stations away from Sinchon, so I try my hardest not to get tempted. Pro-tip for visiting students: this is the best place to get your hair and nails done, because there's a student discount at most shops, if you can show your ID.
This guide was written to help give you a preview of what to expect in every Seoul neighborhood – but don't limit yourself to these spots, because there's definitely more to explore in the Land of Morning Calm!