Hiking in Seoul has long been a Korean pastime, but the word 'pastime' is a bit of an understatement. Koreans love hiking, and if they invite you to join them, they seriously mean that you will be trekking with them through the woods, so don't say we didn't warn you.
The best hikes in Seoul are usually in the mountainous regions further north, and these areas typically attract loads of families during warmer seasons. Some couples also hike as a weekend date activity, and have a romantic picnic while enjoying the sunset.
Groups of friends also love to stroll through the forests and take pictures together in all seasons, so expect trails to start getting crowded as soon as spring hits each year (though winter hiking is also popular). Moreover, Koreans just have this collective need to document everything, so expect them to take awhile in some areas just to get that perfect pic.
Fitness & fashion are everything in Korea, and taking a selfie at the top after completing a hike in Korea is the ultimate proof of overall endurance. If you feel like you're up for the challenge, read on to find out more about the best hikes in Seoul.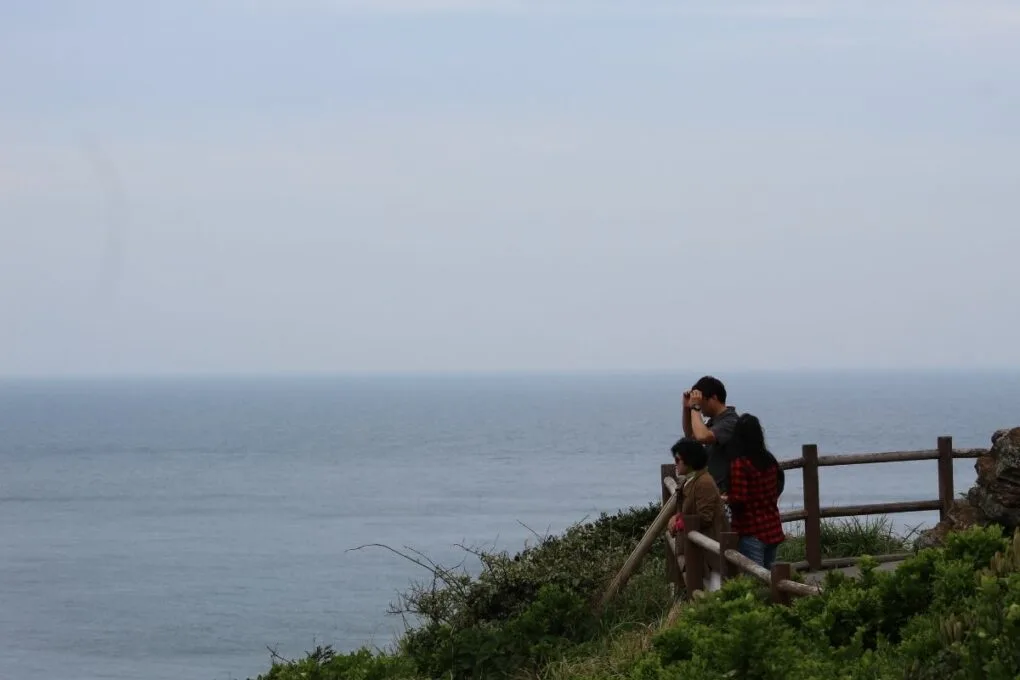 Tips for Hiking in Seoul
You're probably unaware of how intense Koreans can get when hiking. In fact, some Koreans are even inclined to take you hiking on your very first date! Aside from increasing your stamina, it would be best if you were prepared for the challenging terrain, rigorous uphill climb, and brisk weather you'll find on some Seoul hikes. Here are several tips you need to keep in mind before joining your Korean friends on hikes near Seoul.
Invest in a suitable bag and pack light if you don't want to have a backache later on. It is also good to choose a backpack made of waterproof fabric, with straps for proper support.
Only bring what you need. It would be best if you carried tissues, hand sanitizer, a quick-dry towel, a plastic bag, and insect repellant. Moreover, small snacks like kimbap, boiled eggs, and granola bars or trail mix should be sufficient for a day-long trek.
Another thing, don't bother to bring an umbrella. Instead, carry a raincoat with you. It's way more comfortable to use that instead. Another thing I have noticed is that Koreans prefer using fans to shield themselves from the sun. It's a good alternative to bring in case you find umbrellas too bulky.
Purchase a hiking stick. These things are excellent for keeping your balance. As I said earlier, the terrain is very uneven when hiking in Seoul, and you don't want to get injured in the middle of your excursion.
Dress for comfort. Check the weather first and dress accordingly. You don't want to brave a windy trail wearing shorts and a tank top, now do you? Aside from considering the weather, investigate the trail difficulty and invest in solid hiking shoes for ankle support.
'Additionally, even though your hike is probably just for a day, it is recommended you bring an extra shirt just in case. 'Additionally, even though your hike is probably just for a day, it is recommended you bring an extra shirt just in case.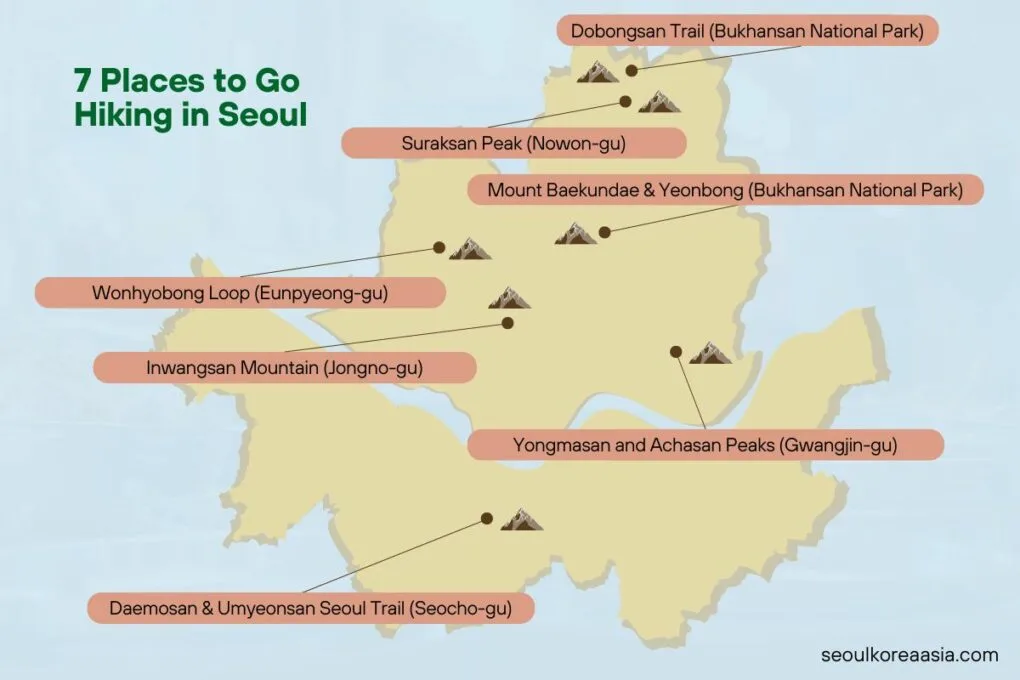 Plan your route. Don't trek without knowing the terrain. You have to have an idea of what to expect before moving forward. Koreans are fast walkers, and most of them are already seasoned hikers, especially on the lower-level trails.
If you're a budding hiking enthusiast traveling with a group led by Koreans, you might get separated from the pack and have difficulty finding your way back. Apps like Naver Maps can help you plan this carefully.
Consider air pollution. Despite the breathtaking sight of large trees and vibrant flowers in the springtime, Korea's air pollution is at an all-time high. There's a chance that this might make your trip uncomfortable, so visit the Seoul Air Pollution: Real-time Air Quality Index page before you leave.
Never forget your sunblock! If you're planning to climb a mountain, prepare to feel the sun's flaming wrath— make sure you slap that SPF on your face and body to prevent a bad sunburn.
Bring cash. If your snacks aren't enough, you'll want money to buy that delicious popsicle at the peak. You can usually find locals set up selling them out of large coolers along the trail.
Now that you know what to watch out for, you can try your hand at hiking in Seoul. Moreover, there are plenty of places to take hikes in Seoul for free. Here are 7 of my favorite locations:
Note: Download KakaoMaps or the above-mentioned Naver Maps so that you won't have a hard time following instructions to get to the trail.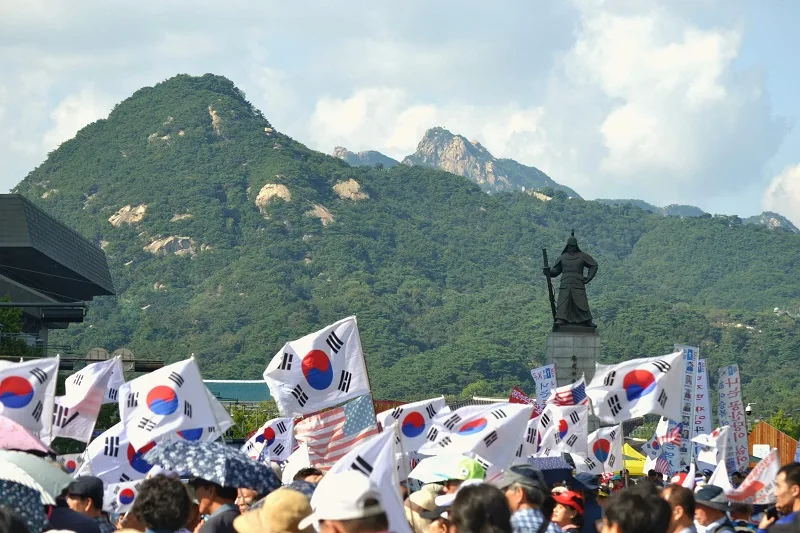 Seasonality: open year-round, but best enjoyed during autumn
Nearest Metro Stop: Dobongsan Station (도봉산역). Leave through Exit 1, and then walk to the bus stop in front of Kim Geuntae Memorial Library (김근태기념도서관.도봉고등학교) and ride bus 141. Get off at Dobongsan Trail Entrance (도봉산입구 정류장 (10317)).
Estimated Length of Hike: 6.3km/4 miles, average of 3 hours & 20 minutes to complete
Despite its steep and rocky reputation, this is still a popular spot because it has plenty of things to see, like the stream leading you to the Cheonchuksa Buddhist temple. You also get to see the incredible panoramic view of Bukhansan as you stand atop Juanbong Peak or walk along the Podae Ridge. The trail can get pretty crowded on busy days, but if you're lucky you'll spot some rock climbers scaling parts of the mountain.
Seasonality: open year-round, but best enjoyed during spring time
Nearest Metro Stop: From Dongnimmun Station (독립문역), Leave from Exit 3 and walk all the way to the entrance of Inwangsan Mountain Hiking Trail (인왕산등산로입구).
Estimated Length of Hike: 1.8 km/1.1 miles, less than an hour to complete
Ingwasan is a beginner's favorite hike due to its length, but completing this trail still provides a sense of achievement that will make you love hiking even more. Climbing this trail allows you to see the palace of Gyeongbokgung from afar, best viewed when the flowers bloom vibrantly during the spring.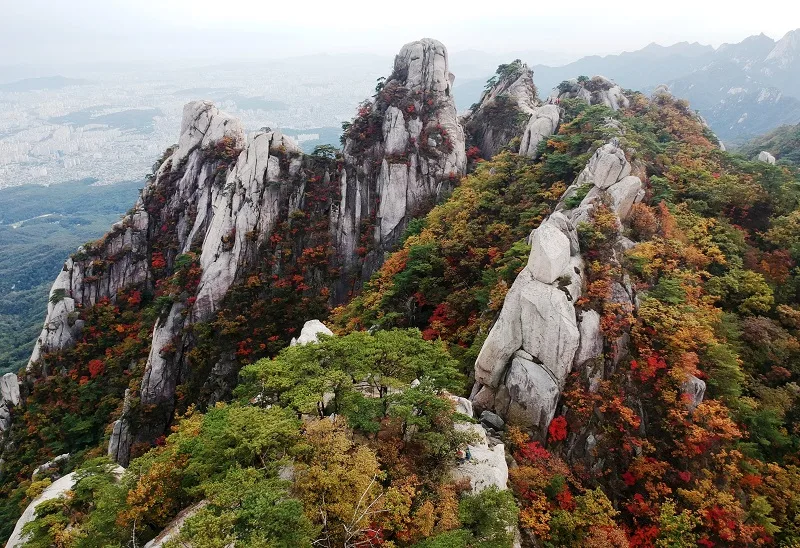 Seasonality: open year-round, but best seen during fall
Nearest Metro Stop: Gupabal Station. Leaving from Exit 1, find the nearest bus stop and ride bus 704 and get off at Bukhansanseong Station (북한산성입구 정류장 (12233)). From there, you can locate the entrance of Bukhansan National Park and get started.
Estimated Length of Hike: 8.0 km/4.8 miles, average of 4 hours to complete
This long trail in Eunpyeong-gu is notorious for being a challenging hike that intimidates beginners. Still, the comforting presence of people joining you along the way creates a motivating vibe that strangely makes you forget that three hours have already passed.
Plus, the striking colors of the trees within the National Park will pop as you trudge through the path, perfect for some nature photos. Families are welcome, but little children might struggle to finish.
Seasonality: open year-round, beautiful to visit anytime
Nearest Metro Stop: Gwangnaru Station (광나루역). From Exit 1, walk all the way to the Achasan Management Office (아차산 관리사무소).
Estimated Length of Hike: 6.1 km/3.7 miles, 2 hours & 30 minutes to complete.
Come to this trail if you want to see the gorgeous sunrise happen at the infamous Sunrise Square. There are plenty of areas where you can sit and wait for the magic to happen, but there are other things to see along the trail, like the man-made waterfall and trees blossoming along the ridge. This is a pretty moderate course, yet a fantastic trail overall.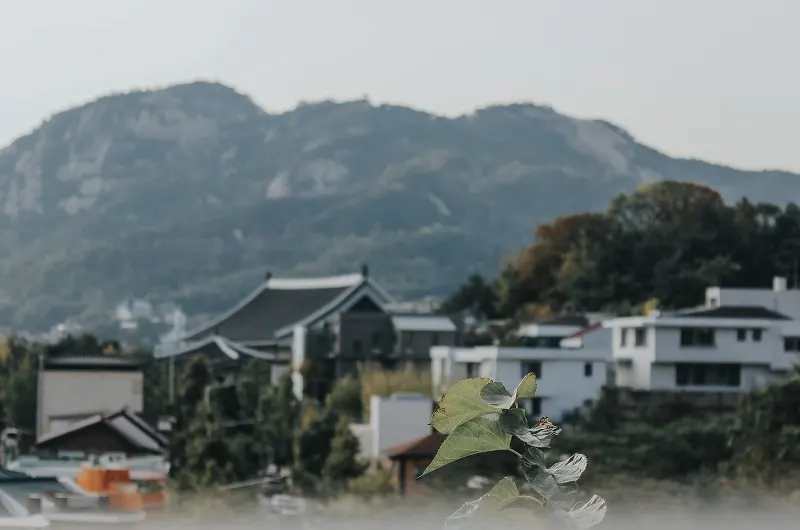 Seasonality: open year-round, but best seen during the summer when the valleys start showing off their incredible summer foliage
Nearest Metro Stop: Jangam Station (장암역). From Exit 7, walk straight following the direction of Suraksan (수락산).
Estimated Length of Hike: 7.1 km/4.3 miles, 3 hours & 15 minutes to complete.
One of the most difficult trails on this list, Suraksan can get exhausting even miles away from the top because of its steep footpaths. This is why people are recommended to come in their best gear (complete with trekking poles and windbreakers) for this trek.
Only the tough get to see the magnificent view from the peak, particularly if you go in cooler months. As you descend, you'll be greeted by the lovely sight of Suraksan's river valley and cherry blossoms alongside it.
Daemosan & Umyeonsan Seoul Trail (Seocho-gu)
Seasonality: open year-round; come anytime
Nearest Metro Stop: Suseo Station, Exit 6
Estimated Length of Hike: 4.5 km/2.7 miles, 1 hour & 30 minutes to complete.
Apparently this is one of the easiest courses the Seoul Trail has to offer. On it you get to comfortably enjoy the scenery as you pass by the Yeoeuicheon Stream on a leisurely walk. This pick is best for families and couples who just want to have a relaxing time.
Then you can take the perfect selfie in front of the Yeollimok (two trees that grew intertwined with each other), which is a sort of icon of the trail.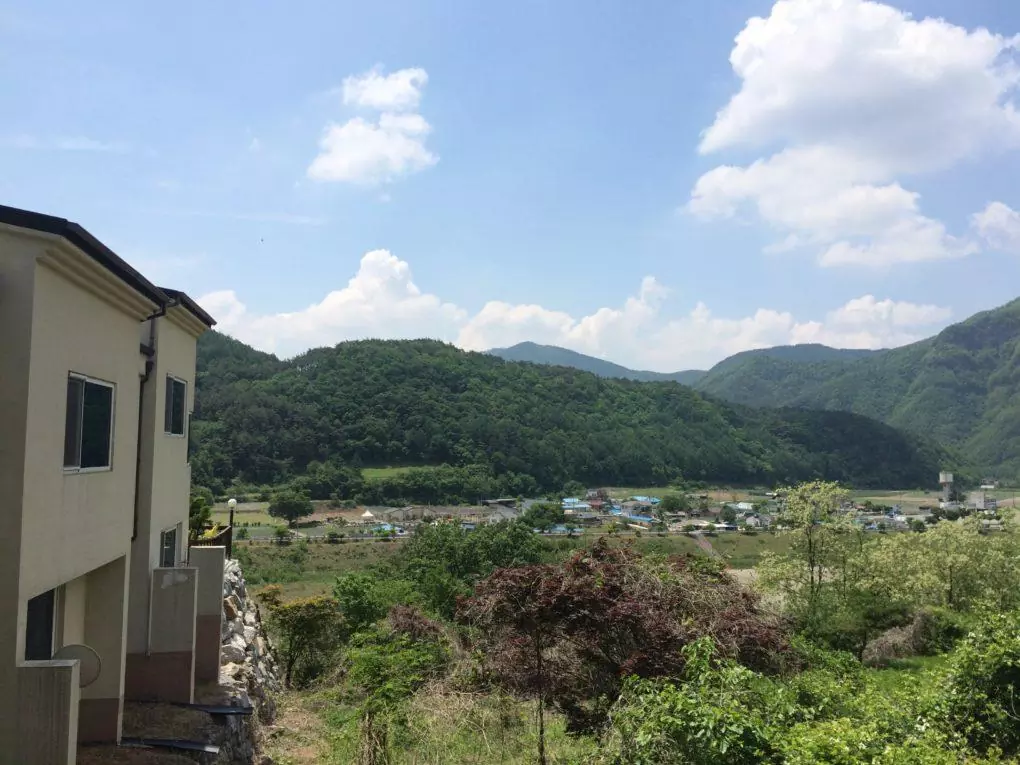 Seasonality: open year-round, but best seen during fall because you get to see the spread of colorful maple leaves
Nearest Metro Stop: Gupabal Station. From Exit 1, find the nearest bus stop and ride bus 704. Get off at Bukhansanseong Station (북한산성입구 정류장 (12233)), and from there you can find the entrance to Bukhansan National Park.
Estimated Length of Hike: 5.3 km/3.2 miles, 2 hours & 30 minutes to complete.
The fascinating thing about Wonhyobong Peak is that the trail is full of thousand-year-old granite stones that perfectly fit the historical stone walls once used to defend Korea from invaders. Remnants of a soldier's guard post and the west stone gate serve as its most popular attractions, but some people (like me) come to see the distant view of North Korea from this point.
Ever wondered why most Koreans have good physique? That's in no small part because they hike a lot. Hiking is never an easy challenge, even when it's "just a walk." It takes a lot of willpower and stamina to power through a trail in the woods. Thankfully, hiking in Seoul provides you with many trails at all levels to improve this skill. Eventually, just like your Korean friends, you'll be able to conquer harsher terrains and, in time, reap the benefits.