Plenty of images come to mind when we think of daytrips from Seoul. This is because the options when traveling within Korea are at an all-time high, with plenty of historical, cultural, and modern sites within an hour or two of the city. Adrenaline junkies, creatives, cultural fans, and foodies alike are bound to fall for one of the Seoul daytrips listed below.
Even the places I've not expected to like have changed my perspective. It's been the more specific, unusual experiences outside of Seoul which I've remember most, like drinking with elderly strangers and learning about toilets near an ancient fortress. So to help you have similarly memorable experiences, here are some Seoul day trips carefully curated to make sure that they are worth your time & money— not just another obvious pick.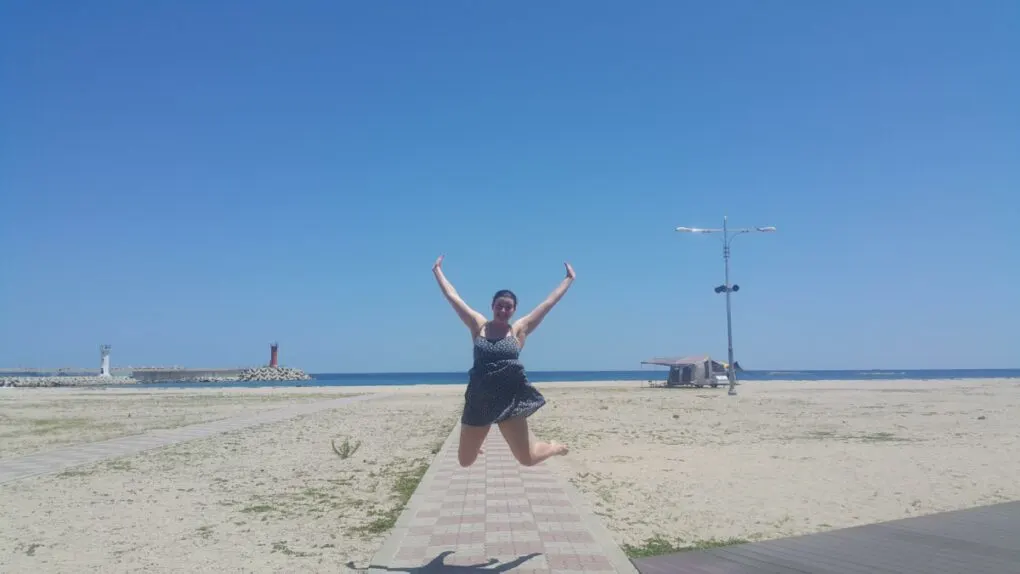 Incheon Beaches (Gyeonggi)
Season: Summer
Travel Time: ~1.5-2 hours from Seoul
Estimated Cost: ₩55,000 for transportation, accommodation & food
Even though Incheon is best known for its massive airport, the locals more often come to its beaches. While all of them are known for their tranquil views and beautiful sunsets, each beach has its own charm. Dongmak is always full of people, no matter what the season is. Eulwangni's the opposite, because it is quieter and slightly further-out. Masian's charm comes out most at night, when it's popular with campers, while Hanagae has a long bridge that showcases the waves crashing against the cliffs.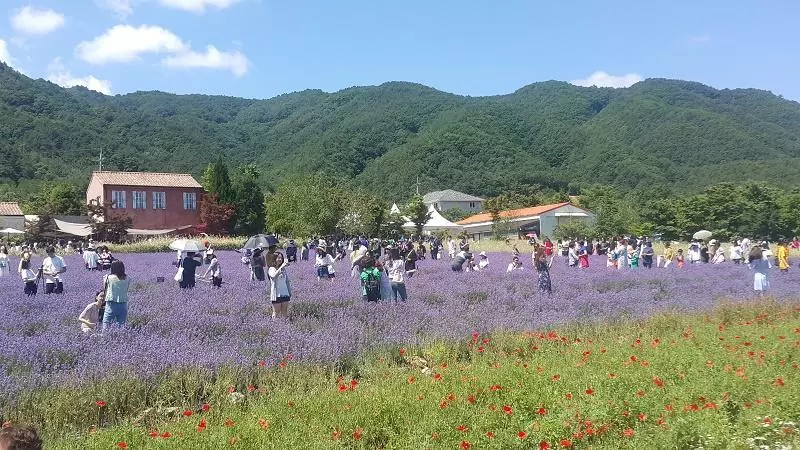 Hani Lavender Field (Gangwon)
Season: Summer
Travel Time: ~3 hours from Seoul
Estimated Cost: ₩55,000 for transportation, accommodation & food
Those visiting Korea from May to July have the unique opportunity to visit the country's vast & only lavender fields, in the northern province of Gangwon. Just 3 hours from the capital, this charming flower farm is one of the most popular destinations outside Seoul in the summer because of its Instagram-worthy backdrops. It's also famous for its house-made lavender gelato, which is delicately sweet and reminiscent of a mild honey.
Plus, the owner of this place is considered to be Korea's 'lavender missionary,' because he's made it his goal to spread his love for the plant far and wide. This is evident enough when you see the farm itself. During the official Hani Lavender Festival every June 1-23rd, he even comes out a few times a week to do essential oil demonstrations and hand out free samples.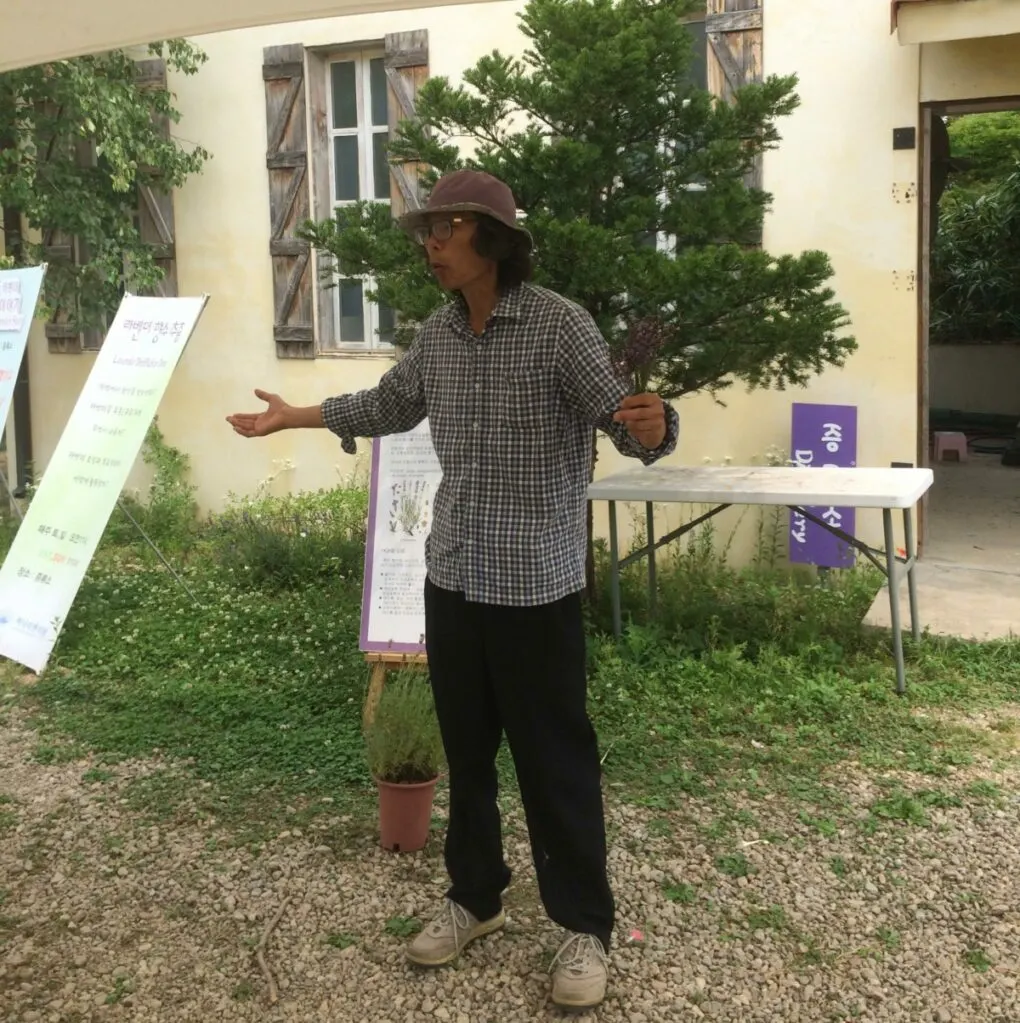 Toilet Museum (Gyeonggi)
Season: Autumn
Travel Time: ~ 1 hour from Seoul
Estimated Cost: Free
Although leaving Seoul just to see a bunch of toilets is an unusual idea, trust me – you'll change your mind the moment you step into the Toilet Museum. Filled with all kinds of toilets imaginable, this spot is the place to be if you're looking for something unorthodox and original. The reason the museum was created is also just as strange as the history behind it: the mayor of this city back in the early 2000s, he was actually born in a toilet, which he felt was a good enough reason to make his dream house into one.
He even called his home 'Haewoojae,' which translates to a "house that relieves anxiety," which is quite frankly how toilets make us feel. After his death, his humble commode was turned into a museum full of chachkis & oddities that would make interesting souvenirs for your friends. Think statues of people taking a dump, or a poop paperweight.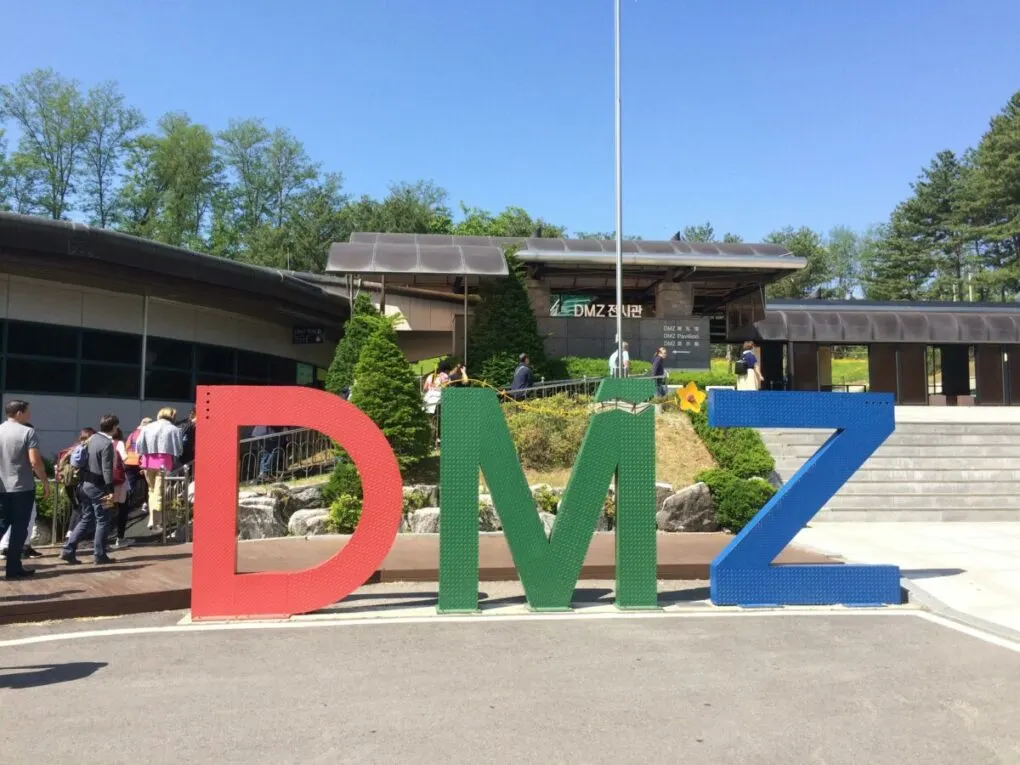 DMZ (Korean Peninsula)
Season: All seasons, come anytime
Travel Time: ~3 hours from Seoul
Estimated Cost: ₩60,000-₩70,000 for transportation, accommodation & food
Even though it's free to just swing by the War Memorial of Korea, history buffs may still want to travel to the DMZ (Demilitarized Zone between South Korea and North Korea). You can choose to visit on your own to see some parts of the zone, or join a tour bus that takes you to parts otherwise inaccessible to tourists.
Touring the DMZ is also the perfect opportunity to thoroughly learn the history of the Korean War. Your first stops on the official tours are to Imjingak Park, the Freedom Bridge, and the Third Infiltration Tunnel, all important areas in the War. There's also a segue to the Dora Observatory, which has a gift shop with North Korean items as well as a powerful telescope that lets you view North Korean towns from the Demilitarized Zone.
One thing's for sure: even though there are plenty of reasons to be afraid of the DMZ, this isn't actually a scary tour.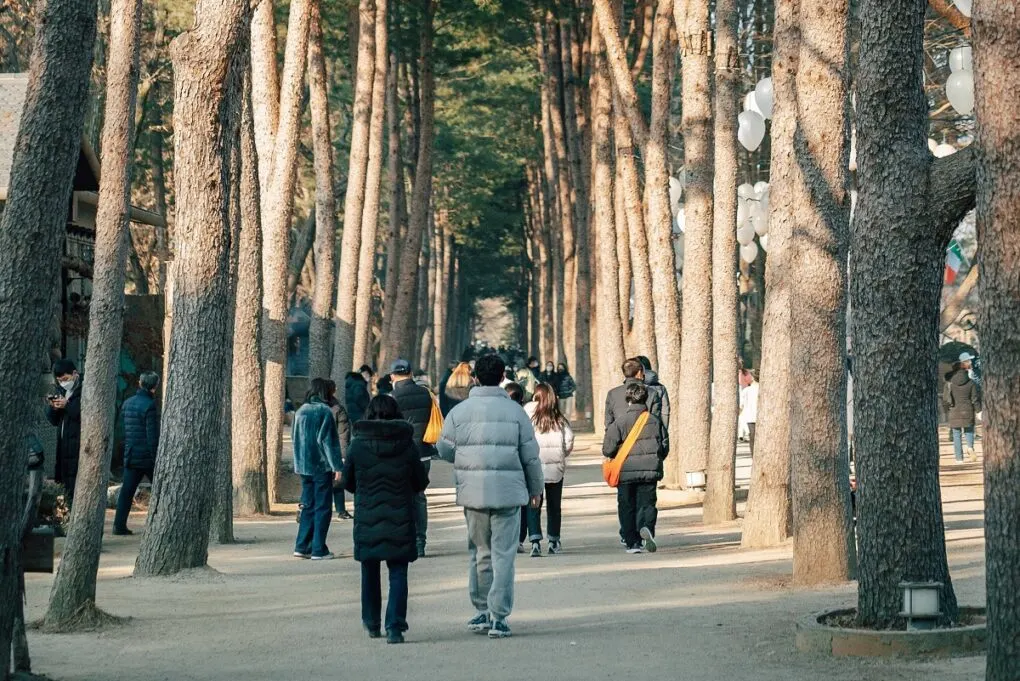 Nami Island (Chuncheon)
Season: All seasons, come anytime
Travel Time: ~3 hours from Seoul
Estimated Cost: ₩60,000 for transportation, accommodation & food
Nami Island remains one of the most breathtakingly beautiful, especially in the fall. It's a remarkable moon-shaped isle just a couple hours from Seoul, full of pine & gingko trees and free-roaming animals. It's the perfect place to appreciate nature to its fullest and get out of the city. To get there you can either take a seated zipline or ride a ferry from Chuncheon. The zipline costs ₩44,000 while the ferry ranges from ₩10,000 to ₩16,000, but whichever route you choose lets you admire Nami's foliage from afar.
This island is also where the famous K-Drama "Winter Sonata" was filmed, and you'll see plenty of signs indicating where the most well-known scenes were shot. There's even an area that commemorates the show with a statue of the main couple, and near there is a train station that takes you to the Gangchon rail bike. This is a course that lets you see more of the Bukhan River and the whimsical themed tunnels placed along the discontinued Gyeongchun Line train tracks.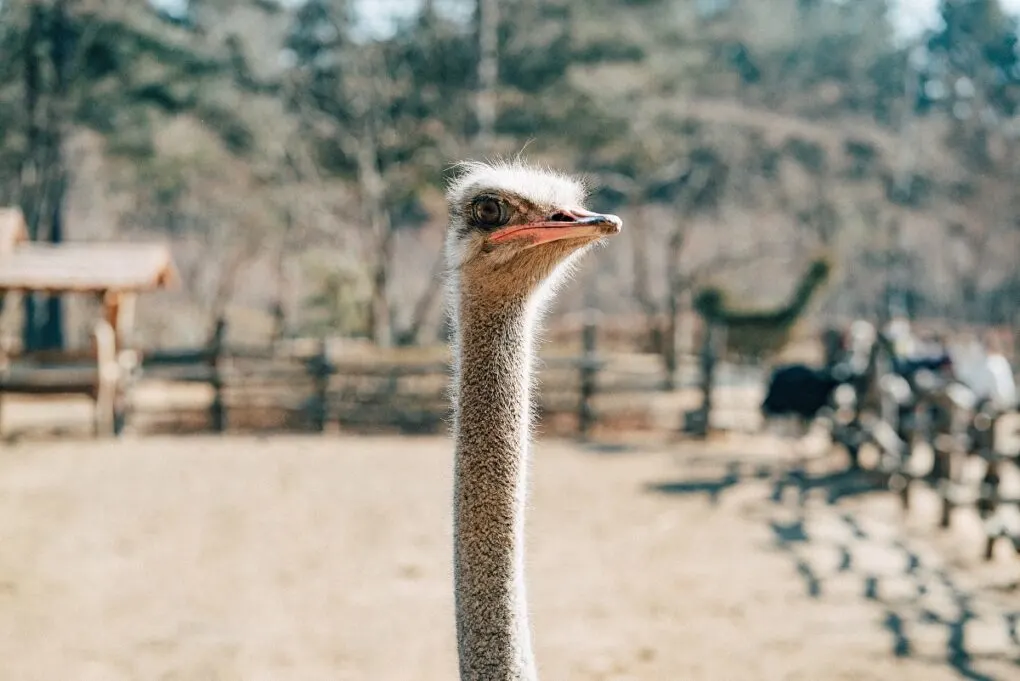 Petite France (Gyeonggi)
Season: Autumn
Travel Time: 2 hours & 40 minutes from Seoul
Estimated Cost: Adults: ₩10,000; Youth: ₩8,000; Child: ₩6,000
After exhausting everything there is to see & do in Nami Island, we recommended you visit Petite France, a pleasant village in Gapyeong that has a lot of "Little Prince" references. The 'houses' around the brick rotunda even look like famous illustrations from the book itself. Other than this beloved book, there are murals featuring other characters from famous fairy tales, so if you visit Petite France with children, it's a common challenge to get them to name all the ones they know.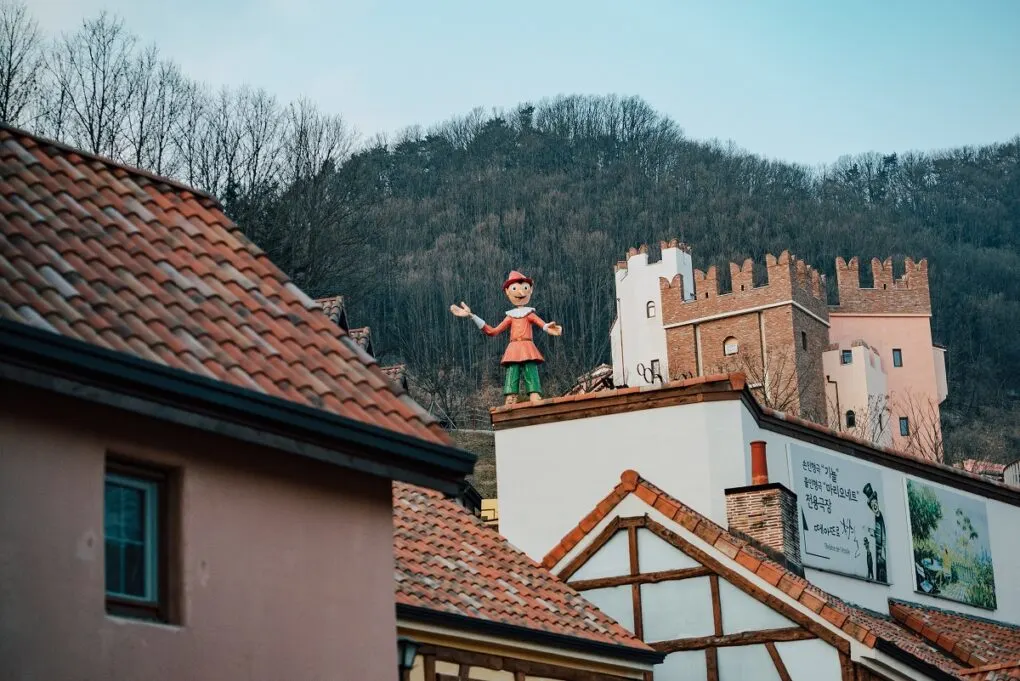 Alpaca World (Gangwon)
Season: All seasons, come anytime
Travel Time: 2.5 hours from Seoul
Estimated Cost: Admission Ticket: ₩15,000 (additional ₩10,000 for the healing walk with the alpacas)
Are you a big fan of alpacas but find yourself in the city? If so, then you don't want to miss this day trip from Seoul. This special zoo is home to alpacas of all shapes and sizes which freely run around the large course, and you're free to photograph & pet.
For those who stay for a whole afternoon, later on in the day you can have a refreshing 'healing walk' with an alpaca friend. But if you wish to see animals other than the alpaca, there's a friendly red parrot by the entrance and a fierce eagle that circles the park from time to time.
Daegwallyeong Sheep Farm & Sky Ranch (Gangwon)
Season: All seasons, come anytime
Travel Time: 2.5 hours from Seoul
Estimated Cost: Adults: ₩6,000; Child: ₩5,000 with ₩288,000 to experience the flock, the carriage, & the horseback riding or trekking
If you haven't been to the Alps, this dude ranch could be a good substitute. The weather up here is quite chilly (even in the summer), and as long as you're wearing a nice coat, you can walk for hours without really noticing the flow of time. There are sheep everywhere, and they're obviously used to people; it's to the point that they'll come close to the fences just to ask for pets and snacks.

Hwaseong Fortress (Suwon)
Season: Autumn
Travel Time: ~1 hour from Seoul
Estimated Cost: Free
Suwon is known for its unique locally-owned cafés, but to get there, one must be willing to traverse a 6-meter-long wall meant for war defense. That's why in Suwon you'll see cannons, bastions, and holes meant for guns to shoot through. Like the word "Hwaseong" – which translates to "brilliant castle," this UNESCO heritage site is an astounding fortress that merges traditional Korean architecture with Western influences. Plus, there's a sunflower field nearby, making it a memorable spot to take photos with your friends and family.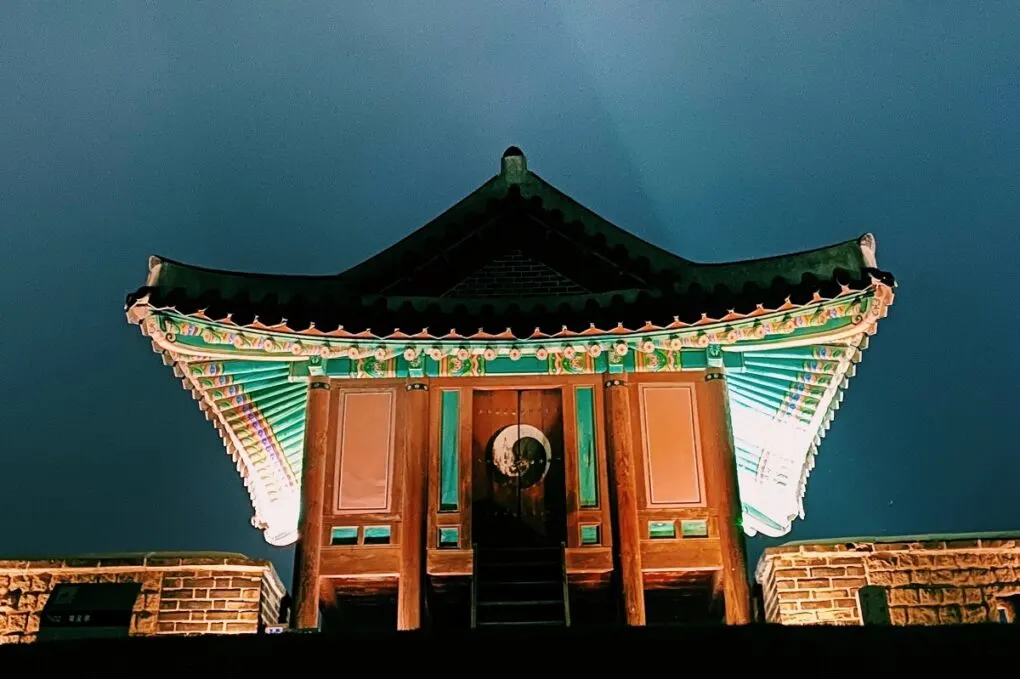 Namhansanseong Fortress (Gyeonggi)
Season: Autumn
Travel Time: ~1 hour from Seoul
Estimated Cost: Adults: ₩2,000; Youth: ₩2,000; Child: ₩1,000
This fortress is more of a traditional defense capital compared to Hwaseong Fortress in Suwon. The government later improved some parts to accommodate weapons' technological advances once gunpowder came along, so it's slightly more modernized. Buddhist monk-soldiers were trained in this area, and this huge fortress has played an important role in key administrative and military functions over the centuries.
It was even once considered to be the temporary capital in case of emergencies. Still, even though this fortress is probably of more interest to history buffs, the public park at the center is now surrounded by restaurants with all kinds of food.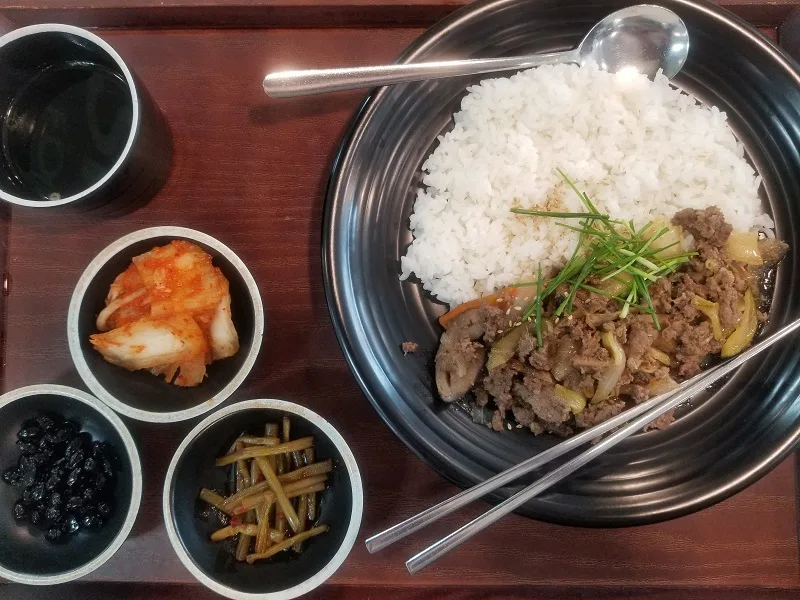 Heyri Art Valley (Paju)
Season: Autumn
Travel Time: ~1.5 hours from Seoul
Estimated Cost: Free, but some spaces may charge admission fees
Artists will definitely appreciate this daytrip from Seoul. Here you'll find yourself surrounded by bookstores, museums, workshops, and stunning works from local artists, writers, and other creatives. Sometimes there are performances from students that come from the prestigious art schools nearby. Another fascinating reason to come is for the unique buildings designed by local architects, and it doesn't stop there. Even the natural landscape is specifically carved to their liking, to emphasize Heyri Valley's attractiveness while you roam the displays.
Korean Folk Village (Yongin)
Season: Summer & Spring
Travel Time: ~2 hours from Seoul
Estimated Cost: ₩25,000
This can be an exciting day trip in Korea if you want to see legitimate hanok houses in a modern-day setting. Centered in the quieter areas in Seoul, prepare to experience the traditional way of life in Korea. Locals are more than happy to let you observe them work as they carry on tasks to keep the village running. From time to time, there are even tours that let you see the local temples and gardens, which usually end with a performance of the farmer's dance ritual.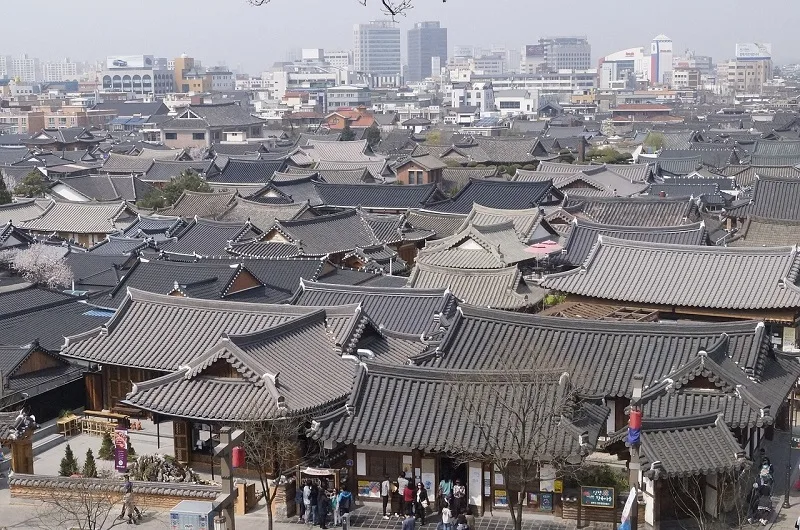 Jeonju Hanok Village (Jeonju)
Season: All seasons, come anytime
Travel Time: ~3 hours from Seoul
Estimated Cost: ₩320,000 for transportation, accommodation & food
With 700+ traditional hanok houses, Jeonju Hanok Village is undoubtedly the biggest hanok village in Korea. Due to the sheer number of hanoks, it's hard to remember that everything outside the village is now modern & advanced. If you're curious about what it's like to live inside one, book a reservation at the Hanok Life Experience Center.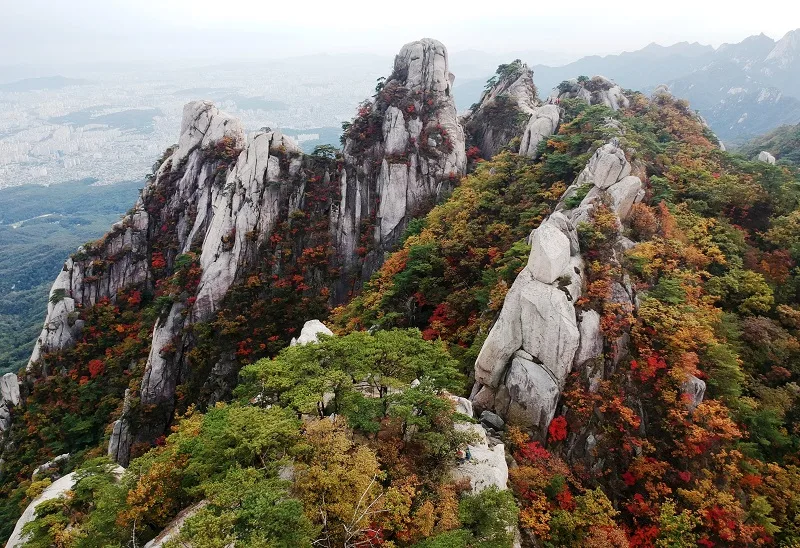 Bukhansan National Park (Gyeonggi)
Season: Autumn
Travel Time: ~1 hour from Seoul
Estimated Cost: Free
Known as the ideal spot for hikers of every skill level, Bukhansan National Park is a mountainous region full of fascinating views and rich flora. Even those with no hiking experience can try an easy trail and emerge at the top with a nice view to show for it.
Plus, the panoramic views of Seoul take away most of the stress of the struggle, especially if it's not crowded (but it usually is, due to its popularity amongst the locals). Come to think of it, most of the best hiking trails in Seoul are actually found in Bukhansan National Park.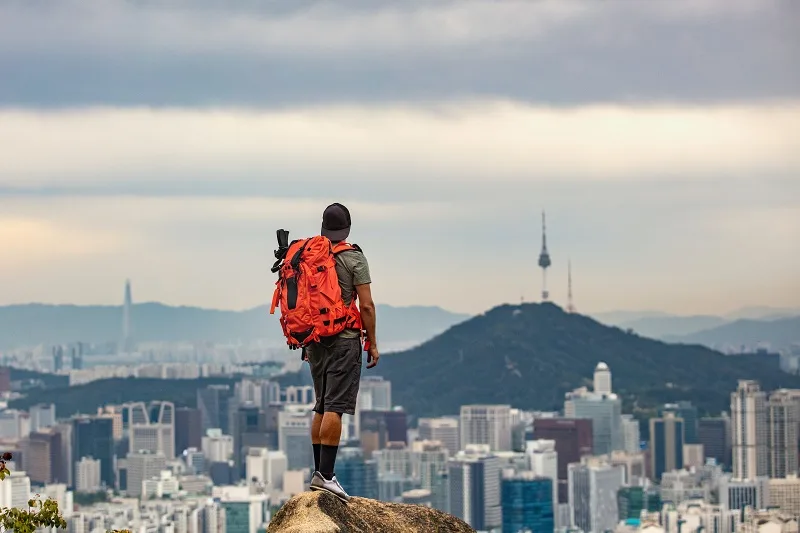 Gwangmyeong Cave (Gyeonggi)
Season: All seasons, come anytime
Travel Time: ~2 hours from Seoul
Estimated Cost: Adults: ₩6,000; Youth: ₩3,500; Child: ₩2,000
An amusement park set in a cave, each of its numerous tunnels differs from one another. From gold to wine and even underwater, this cave has various regions which each provide different kinds of entertainment. There's actually a horror experience in one of the tunnels.
A lot of people say it's hard to get through it without following the buddy system, mostly due to the creepy bones and the random jump-scares. Still, many parts of this cave can prove to be healing, and you can even don a mining hat and go 'gold digging' for ₩6,000 won.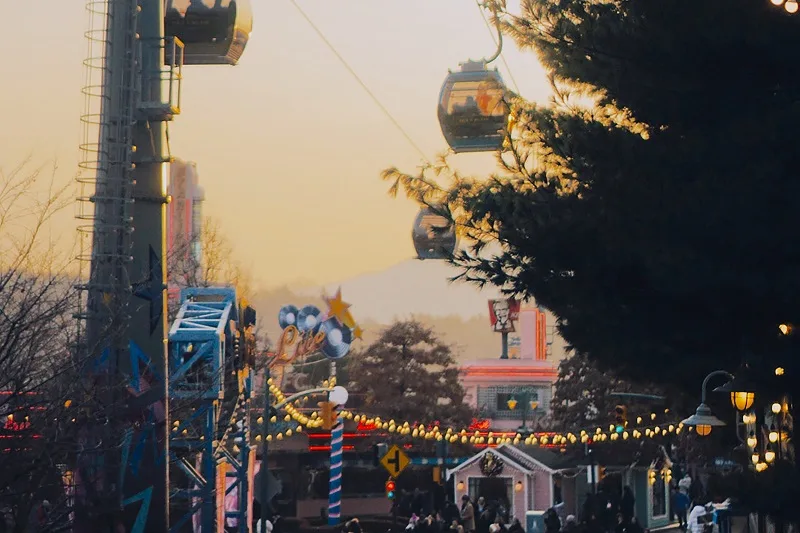 Everland (Yongin)
Season: Summer & Spring
Travel Time: ~2 hours from Seoul
Estimated Cost: Day Pass: ₩33,000; Caribbean Bay: ₩48,000
For one of the most fun day trips from Seoul, be sure to allow at least one day for a visit to Everland. With 5 unique zones, there are plenty of rides to choose from. The scariest ride in Asia is actually here, too. It's called "T-Express," and it's the first of its kind to utilize three trains! It's made mostly out of wood, and is considered to be the fourth-tallest roller coaster in the entire world.
If scary rides are not your thing, there's also Panda World, an enclosure that houses an adorable panda couple gifted by the Chinese president as a sign of friendship. Next to it is Friendly Monkey Valley, where you can see monkeys fling themselves from one bamboo pipe to another.
Twice a day, Everland also has a lively parade that with recreations of festivals from other parts of the world. There are even floats filled with LED and neon lights, accompanied by lots of fireworks.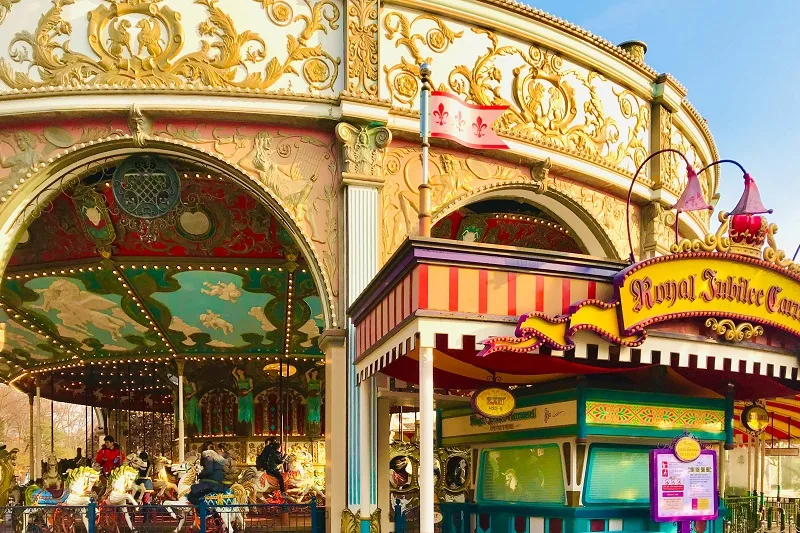 LEGOLAND Korea (Gangwon)
Season: daily before 11 AM or after 3 PM
Travel Time: 90-minutes away from Seoul
Estimated Cost: Day Pass: Adult: ₩50,000; Child: ₩40,000; (Weekend Only) Afternoon Ticket: ₩30,000; Annual Pass: ₩119,000
The newest theme park built in Korea, Legoland looks like a huge castle village made out of multicolored LEGO blocks. There are 7 zones of fun that you can choose to visit, with more than 40 rides to enjoy in all. In MINILAND, visitors get to see Lego versions of famous Korean landmarks such as Gyeongbokgung Palace and the National Assembly.
There's also a large observation tower ride that lets you see the whole park, which is a fantastic sight because LEGOLAND is the first of its kind to be built on a separate island. There's even an underwater tunnel that passes by the "Lost City of Atlantis", which contains a multitude of different sharks, manta rays, and fish.

As you can see, there are plenty of options when it comes to going on a memorable daytrip from Seoul. Whether you're a huge fan of history or you love hiking & nature – trust me, these Seoul daytrips are ones worth including in your itinerary.