If you find yourself in Seoul, make it a point to head over to Dondgdaemun Market when you're looking for souvenirs to bring back for family and friends. Ranging from luxury goods to secondhand deals, I've found that Dongdaemun night market has anything you might need— at well below retail prices.
Furthermore, the Dongdaemun neighborhood is known as the largest shopping district in Seoul with a whopping total of 26 shopping malls holding over 80,000 stalls. Dongdaemun night market also runs 24 hours and is considered to be the most attractive night market in Seoul due to its proximity to Dongdaemun Design Plaza (DDP).
Entrance is free to the Design Plaza, but you'll have to pay extra if there are certain exhibitions or performances (announced ahead of time).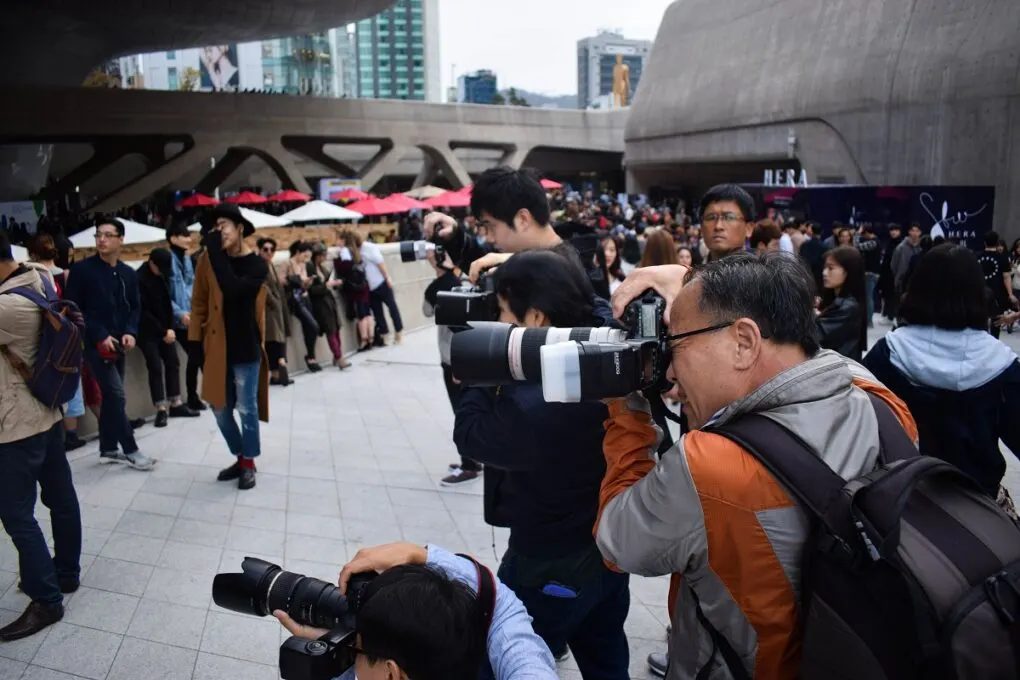 How to Get to Dongdaemun Night Market
Before you start traveling, it is always wise to download helpful apps like Naver Map and Papago, because you'll be traveling and interacting with locals a lot.
The fastest way to get to Dongdaemun night market is to ride Subway Line 4 to the Dongdaemun History and Culture Park Station. Leave through Exit 1 or 14, and follow the signs that lead you to the Bamdokkaebi Night Market.
You can also get there by taking bus 261 from the 서울역서부 정류장 (02105) station. Beginning at Seoul Station, cross Seoullo7017 (a skywalk garden that also looks breathtaking at night), and as soon as the strip ends, cross the sidewalk to the right and wait for the bus there.
Due to covid, there was a 2-year hiatus of Dongdaemun night market that greatly affected businesses, which led to the closing of some famous Seoul night markets. For the ones that could afford maintaining operation, it was required they reduce operating hours to discourage people from staying out too long.
However, the effect of the pandemic is dwindling, with the 24-hour signs being lit once again. As a result, people are back out in the streets looking for some much-needed retail therapy to shake off the pandemic-related stress.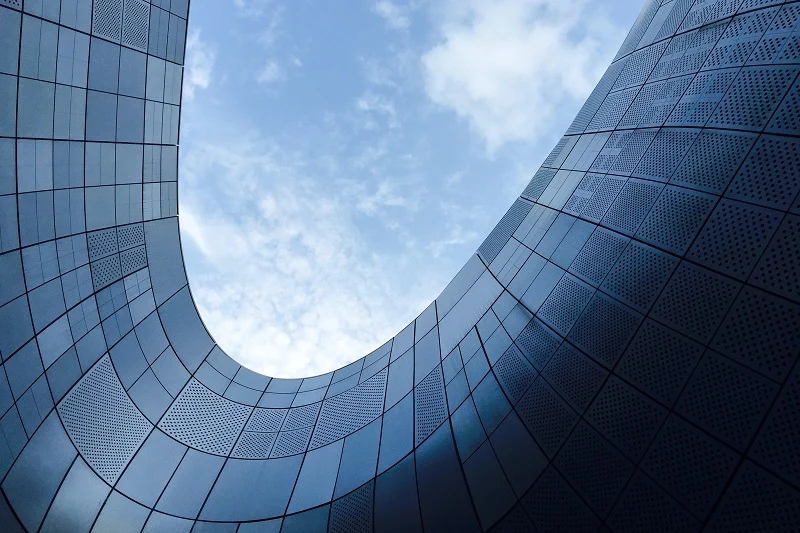 Best Malls in Dongdaemun Market
Even though it's called a market, you may be surprised to find that Dongdaemun is actually a neighborhood of huge malls rather than little stalls. Each one is filled with souvenirs & specialty stuff you can't find anywhere else. So when you get to Seoul, don't buy from the first store where you see something, because there's a huge chance that it's cheaper in Dongdaemun night market.
Doota 두산타워
Best For: latest trends and luxury brands
Exit Number: Line 2, Exit 14
Operating Hours: Monday to Saturday; 10:30 AM to 5:00 PM (to midnight on Sundays)
This large department store is a designer's den; it's filled with clothes and accessories inspired by the latest trends. It's also the perfect date spot for couples, as this area is also full of fancy cafés and restaurants dotted at random areas in the mall. For example, there's a dessert shop that lets you customize a cake while your partner is browsing for designer shoes.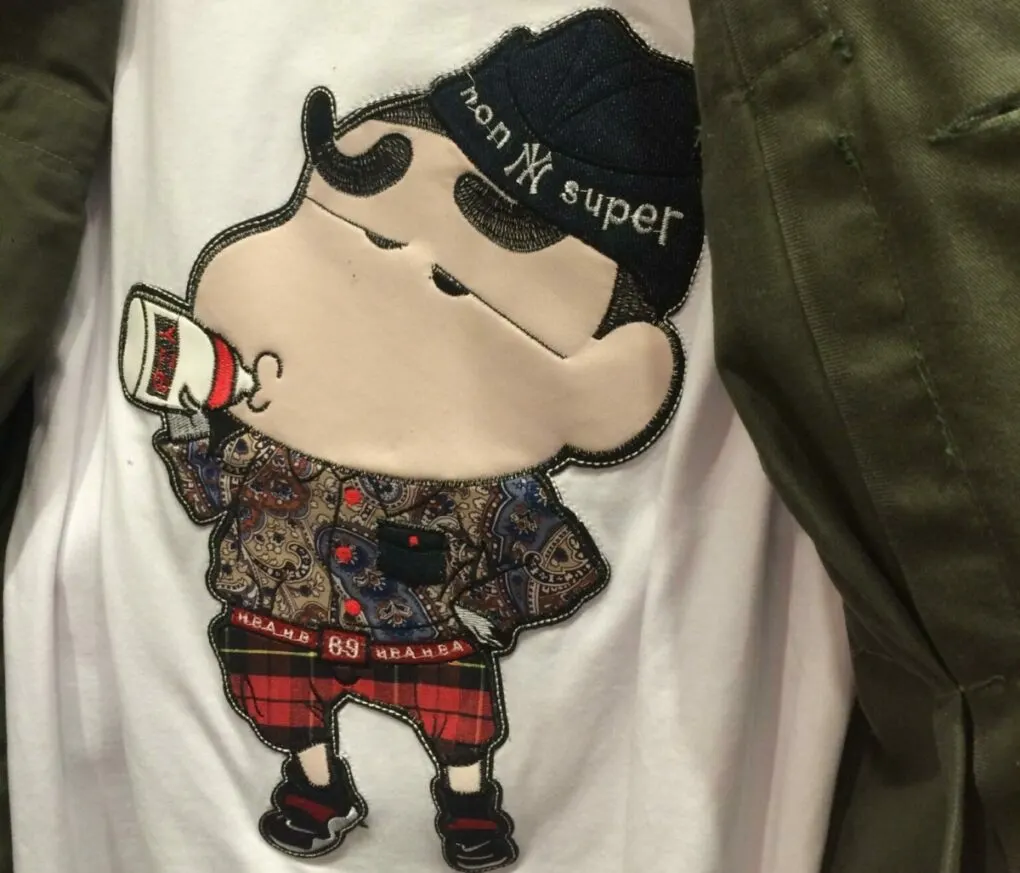 Migliore 밀레오레
Best For: latest trends and luxury brands for teens and young adults
Exit Number: Line 2, Exit 14
Operating Hours: Tuesday to Sunday; 10:30 AM to 4:30 AM
Another luxurious mall that has a wide range of clothes, accessories, shoes, and bags exclusively for the younger generation. Women love to come here to explore their options, because some shops hold cheaper alternatives compared to other fashion malls in Korea. Young families will also like buying clothes for their children here, because crowds never form inside, making it a safe place to browse without worrying about your children's whereabouts.
Hello apM 헬로에이피엠
Best For: cheap, knock-off brands for the youth
Exit Number: Line 2, Exit 14
Operating Hours: Mondays & Wednesdays to Sunday; 10:30 AM to 4:30 AM
If you wish to practice your haggling skills ("kakka juseyo"), head over to Hello apM to try it out. Vendors here can speak some English and are way less aggressive, but at the same time, tough negotiators. The clothes here are not bad either, especially if you're looking for "branded" athleisure items, thick coats for the colder weather, and "unsold" designer shoes. Just make sure to check the spelling of the brand before you settle on a price.
Goodmorning City
Best For: imported & halal snack items, foreign food,
Exit Number: Line 2, Exit 14
Operating Hours: Closed on Tuesdays; 10:30 AM to 4:30 AM
Foreigners rejoice! If you're looking for Ethiopian, Filipino, Indonesian, and Thai friends, this is the place to be. If you're looking for specific items from the countries mentioned above, there is a high chance that you'll be able to find it here. Moreover, items here are sold at a slightly lower price because most of their customers are expats just trying to keep themselves afloat in the 7th most expensive city in the entire world.
Lotte FITIN
Best For: clothes, shoes & electronics
Exit Number: Line 2, Exit 12
Operating Hours: Monday-Sunday; 11:00AM to 12 MN, but extends to 2:00 AM from Thursdays to Saturdays
This mall is conveniently located near Dongdaemun station and has everything that you need. The electronics store inside is the first of its kind, and is a great source of the latest gadgets— you can even try them out for free. Another cool thing about Lotte FITIN is that it has a huge arcade inside, with most of the well-known Korean games. It also holds a batting station, an archery range, and a realistic first-person shooter game. With such variety, it's perfect for families, friends, and couples, no matter the hour.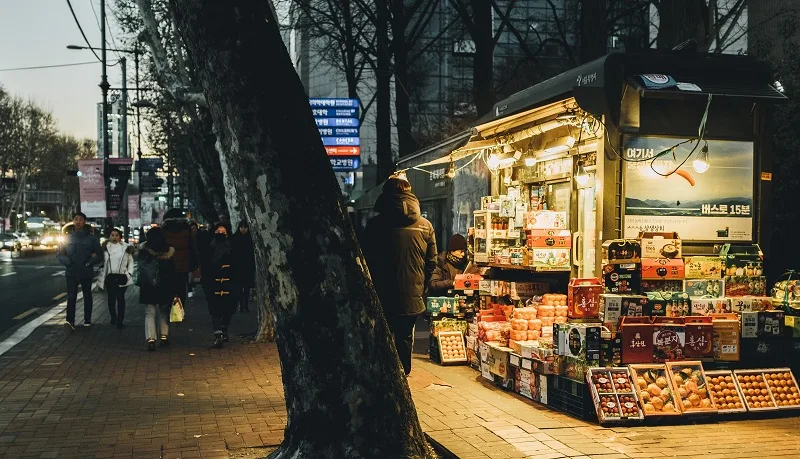 Dongdaemun Sports Underground Shopping Center
Best For: sporting goods, souvenirs, and hanboks
Exit Number: Line 2, Exits 12 & 13
Operating Hours: Monday to Sunday; 10:00 AM to 10:00 PM
Best for older men with a fierce love for sports, this place sells a ridiculous amount of sporting goods equipment and apparel. The stock tends to be more for baseball and soccer fans, as those are very popular in Korea. Women, on the other hand, are usually in the home décor section of this mall, shopping for quality blankets. If you're also in the market for a personal hanbok to take home, the ones sold here are cheaper compared to the ones available in Namdaemun Market.
Dongdaemun Shoes Market
Best For: shoes, bags, & luggage
Exit Number: Line 2, Exit 6
Operating Hours: Monday to Sunday; 10:00 AM to 6:00 PM but extends until 8:00 PM on Thursdays and Fridays
This area is an outstanding market full of shoes. Branded or not, the shoes you get here are sturdy, trendy, and sold for less than ₩10,000. Sometimes you even end up finding a rare pair that's otherwise too expensive for your budget, but available here for less than half the price. Other than shoes, the stalls here also have an abundance of bags, including luggage for those who prefer to travel. It's a trend nowadays to use small metallic bags and wheel it everywhere you go, so this mall even gets visits from students.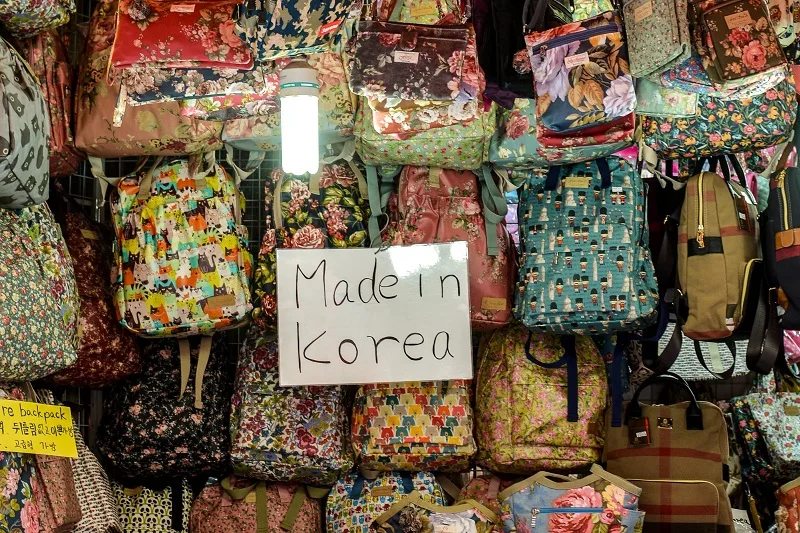 Things to Do in Dongdaemun (Not Just Shopping)
Even though Dongdaemun is the ultimate shopping district, it is also known for housing plenty of free architectural wonders that look spectacular at night. In other words, you don't have to worry about breaking the bank after you're done enjoying Dongdaemun night market.
Marvel at Dongdaemun Design Plaza
Dongdaemun Design Plaza is evidence of the late Zaha Hadid's brilliant architecture. It combines modern elements with lights to create a futuristic glow that is a sight to behold at night. Inside it features a lot of indoor light shows, free exhibitions, and even sometimes hosts mini-concerts ranging from indie to K-Pop.
Wait for the SeouLight
Outside the DDP, the gray walls flash an entertaining art show that reveals abstract, psychedelic images accompanied by loud, eerie music. This tries to emphasize the futuristic appeal of the building, since it also acts as a large projector that often entertains thousands of people in the area. Moreover, the pictures are too vivid that cameras just don't do it justice. Now imagine watching a full-length movie here.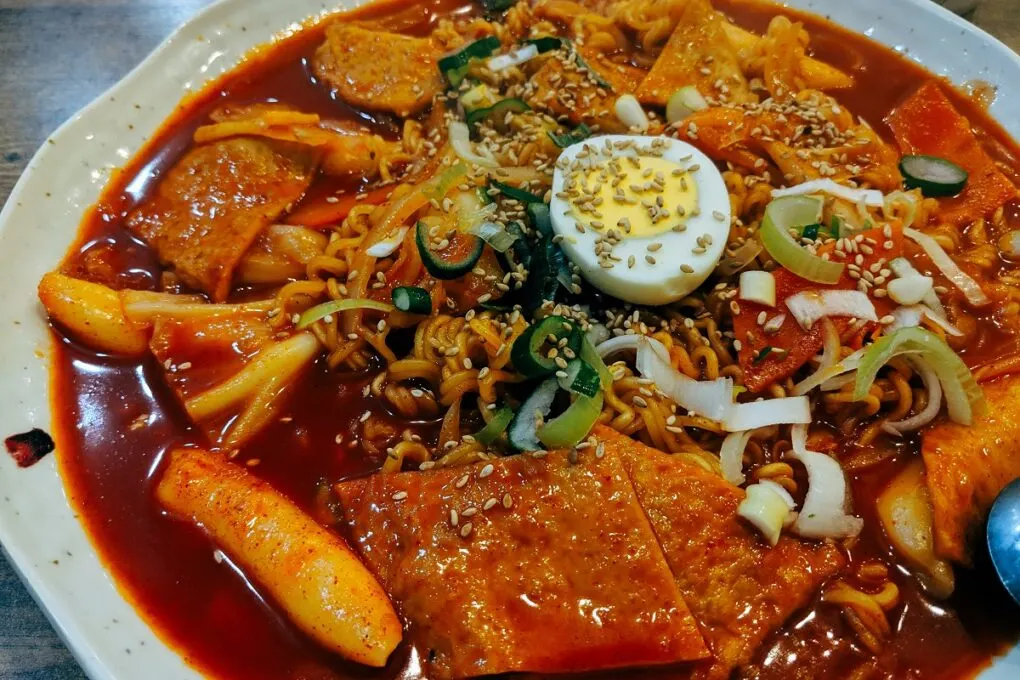 Try the Yeopgi Tteokbokki
People come to Dongdaemun for its delicious street food, and the locals swear that the Dongdaemun tteokbokki is the best in Korea. Here, you'll also find the notorious Yeopgi Tteokbokki, a restaurant that serves this dish with a ridiculously hot sauce you can't get anywhere else. Those who have survived this dish say that the sauce is really good— that is, if your tongue can handle it.
Mukja Golmok
Also known as Dongdaemun's food street, you can try the latest cuisine from all over the world right here. Those who miss the taste of home can also just come and see if there are restaurants that carry a taste of their countries' cuisine. Furthermore, the food is so cheap here that you'll likely be tempted to try some of the many Korean street foods.
Heunginjimun
Even though most of Dongdaemun already looks advanced, there are still significant remnants of its past, like the famous Heunginjimun Gate. This ancient monument used to be part of a fortress that protected the area, but now is just a small structure made brighter by golden lights surrounding it.
Dongdaemun Seonggwak Park
Near Heunginjimun Gate, this quiet tourist spot offers a full view of Dongdaemun night market because it's slightly elevated. Here you can marvel at the traditional-meets-modern elements of the buildings around it. And if you chance visiting this park at night, it offers a brilliant night city view.
Dongdaemun has multiple things to offer, most especially in their night markets. You don't have to search far and wide for the things you'd like to buy, either, because there's a huge chance you'll find it right under your nose. If you're too wary to get things from Coupang, coming to Dongdaemun night market is the best alternative.