The pandemic did a number on South Korea's businesses during the first year, with thousands of shops closing, reducing heavy foot traffic in popular Seoul night markets, like Myeongdong and Dongdaemun.
Sure people had ways to shop on their phones, with online shopping becoming the most heavily-utilized service in Korea during this period, but that didn't help most retail shops. Now after a two-year-long hiatus, people are coming out of their homes and returning to shopping in person.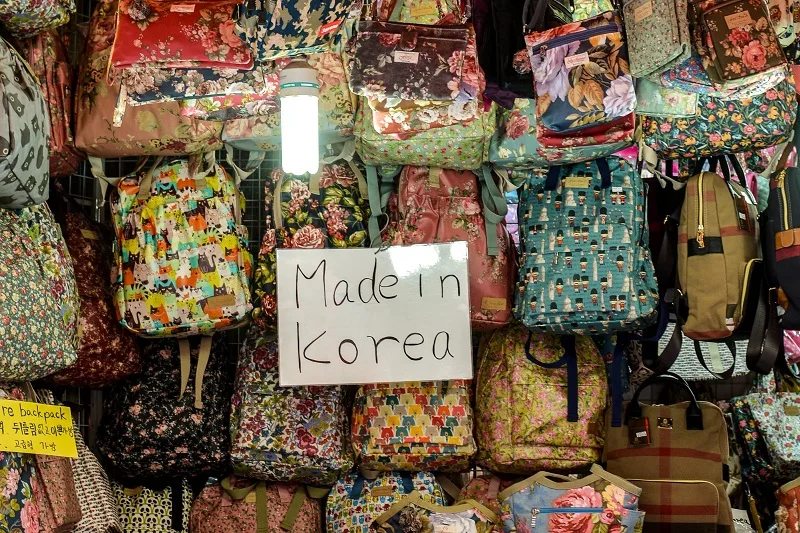 Because Korea's known to come alive during the night, expect a bustling display of both locals and tourists in every Seoul night market. Business owners big and small are bravely putting up their stalls once more, ready to receive a heavy wave of buyers in the warmer months.
Fun fact: a Korean night market, or bamdokkaebi, consists of two words: bam (night) and dokkaebi (goblin). You'd think this is a strange combination of words, but apparently this comes from a phrase that translates to "goblin that comes out at night and disappears by morning."
This phrase perfectly metaphorizes night markets in Seoul, because this is what generally happens. Dongdaemun, for example, is barren during the day, when people only come to see the art installations in full view; at night, it turns into a shopping mecca.
People come to Seoul night markets to do two things: shop or eat. But wandering through the streets also offers fun things, like buskers, historical temples with cultural performances, or the occasional filming of a K-Drama.
Whenever you decide to come, here are the top 7 night markets in Seoul for you to plan your trip around.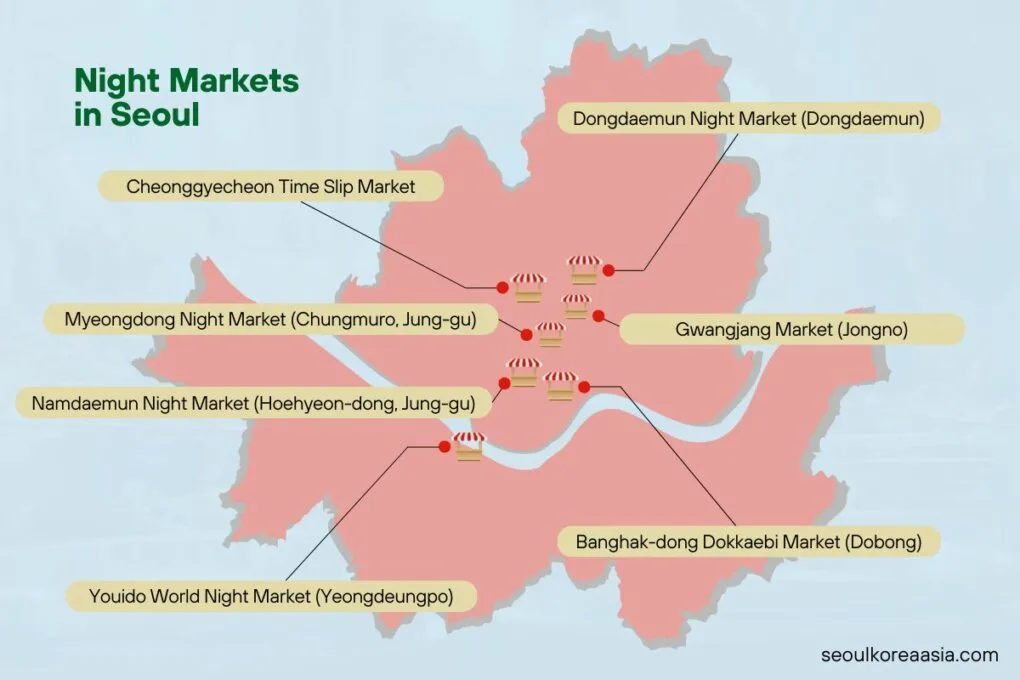 Cultural Etiquette at Night Markets in Seoul
Everyone is welcome to enter any Seoul night market, but you shouldn't come to these spots unprepared. Here are things you should keep in mind before you enter Seoul night markets.
"Igeo eolmayeyo?": This means "how much is this?" You ask this while pointing to the item you are interested in buying. Most shopkeepers do not understand English, so it's best to brush up on your Korean currency lessons by practicing through this site first.
Haggling: Be careful before you say "kakka juseyo/harin juseyo" (lower the price, please!) When it comes to business, Koreans evaluate their customers using four rules: nunchi (intuition and emotional intelligence), gibun (mood and feelings), jeong (unspoken bonds), and chaemyeon (face or reputation). If your natural charm allows you all four, you may enjoy some discounts, gifts, coupons, and extra samples in night markets and beyond. Moreover, it's best to haggle at traditional markets rather than shopping malls and other places with posted prices, but there are some department stores in Korea that let you haggle. It's surprising but still possible.
Don't low-ball too much: Koreans tend to get easily offended, so if they ask you to name your price and think it's too low, they wouldn't even try to negotiate the price and just flat-out reject you. On the other hand, always feel free to walk away if the price seems too high; they might just call you back.
"Service": You typically get a freebie if the vendor recognizes you as a regular customer or if you've made a large purchase in their store. It's rude to reject this, so just smile and accept it even if you don't like it.
Speak kindly and respectfully: Koreans often say 'Customer is King' a lot, and this is an age-old mantra they religiously follow to retain customer satisfaction and retention. Still, this does not mean you should abuse this philosophy to your advantage. When you enter their shops, be just as formal and polite as the staff, and they'll treat you well.
Use two hands: When handing over your money or card to vendors, use two hands as a sign of respect. If one of your hands is full, try to touch your other arm (of the hand giving the money).
Bring cash: If you plan to come to any market, bring cash because most vendors do not accept credit or debit cards, even during the pandemic.
Now that you know basic Korean market etiquette, it's time to test your skills in the following night markets in Seoul.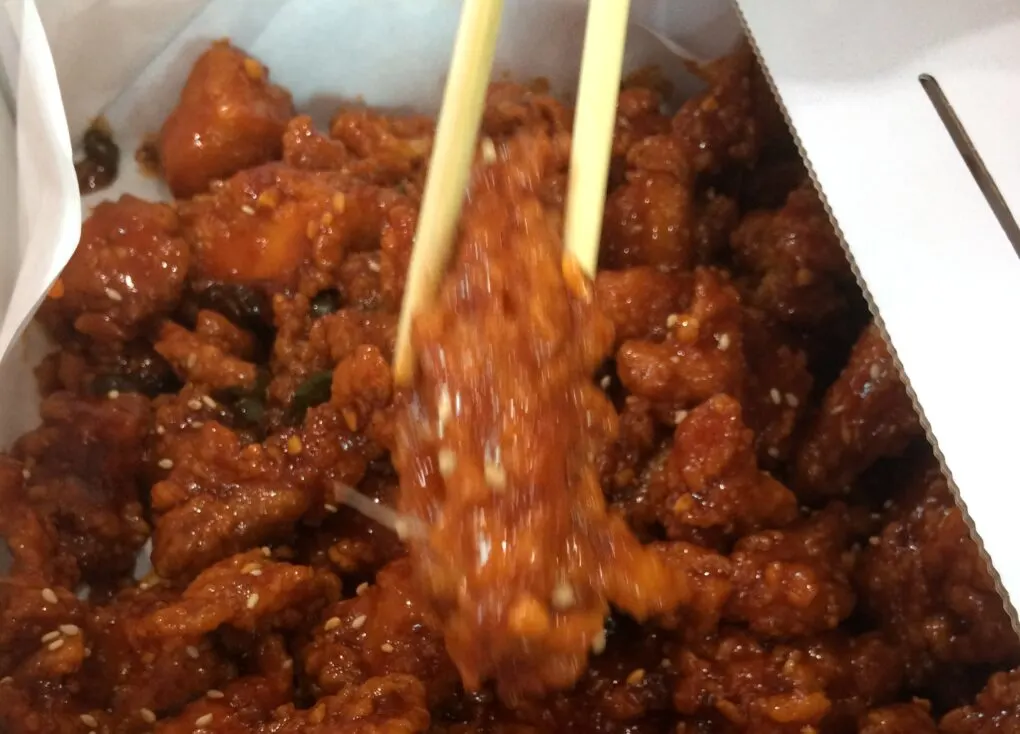 Season: Open daily
Metro Stop: Ssangmun Station, Exit 2
Operating Hours: 9 AM to 11 PM; "dokkaebi sale" happens three times a week
If you're a big fan of sales, this market holds them thrice weekly! It's a cheapskate's paradise, with items sold here cheaper than in other markets. People also come here for the affordable but high-quality banchan, or Korean side dishes.
Moreover, many stalls are already equipped with card payment, making it a convenient shopping experience for locals and tourists who may not be as familiar with Korean currency.
There's even a quirky history behind the name "dokkaebi"⁠— in the 80s when department stores were on the rise, unlicensed vendors would gather in this location. Whenever they'd hear the word of police coming, they'd immediately disperse like goblins flitting off into the darkness.
Season: Open daily
Metro Stop: Subway 2, 4, or 5 and get off at Dongdaemun History and Culture Park Station. Use Exits 1, 2, or 3.
Operating Hours: Daily, from 8 PM to 3 AM (some stalls close at 5 AM)
Dongdaemun Night Market is harder to miss than other Seoul night markets because it is situated near Dongdaemun Design Plaza (DPP), a visually breathtaking structure created by the late architect Zaha Hadid.
Known all over Seoul as its designated "fashion town" since 2002, the newest clothing trends are generally found here first. People with 9-to-6 jobs flock here after work, especially on paydays. If you're also lucky, you might get to see fantastic light shows and performances held near DDP.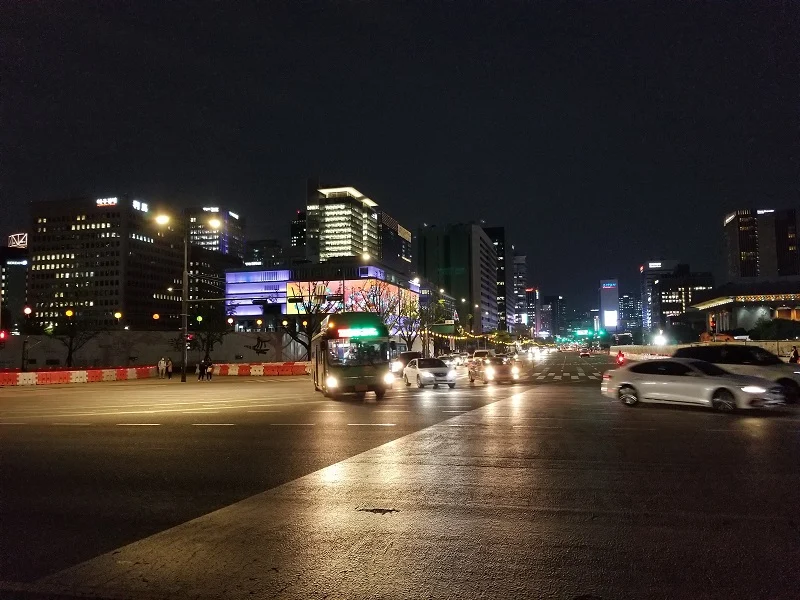 Cheonggyecheon Time Slip Market
Season: Open daily
Metro Stop: Jonggak Station (Line 1), Exit 5
Operating Hours: 5 PM to 10 PM
If you wish to time travel, this market transports you back to ancient Korea, before they were two separate countries. Compared to other night markets in Seoul, the time slip market features traditional performances, authentic Korean food, and even specific tourist sights.
Streets are lined with cheongsa chorong (Korean lanterns), making the night view of the city streets a picturesque backdrop for your next selfie. Moreover, the faint glow of lights illuminating the Cheonggyecheon Stream is one of the most romantic sights you'll ever see, making it the perfect night market in Seoul for a date.
Season: Open daily
Metro Stop: Myeongdong Station (Line 4), Exit 6 or 7
Operating Hours: 5 PM to 1 AM.
It's always busy in Myeongdong Night Market because this is a street food paradise. Tasty food options like soondae (blood sausages) or hotteok (Korean pancake) are sold here at a lower price than in other markets.
What piqued my interest, though, was the grilled cheese lobster stall. I've never seen anything like it, so I thought I should try it. Of course, it is pretty pricey (₩ 15,000 apiece – equivalent to a muhan refill samgyeopsal meal), but I promise you that a bite of this cheesy snack is worth every penny.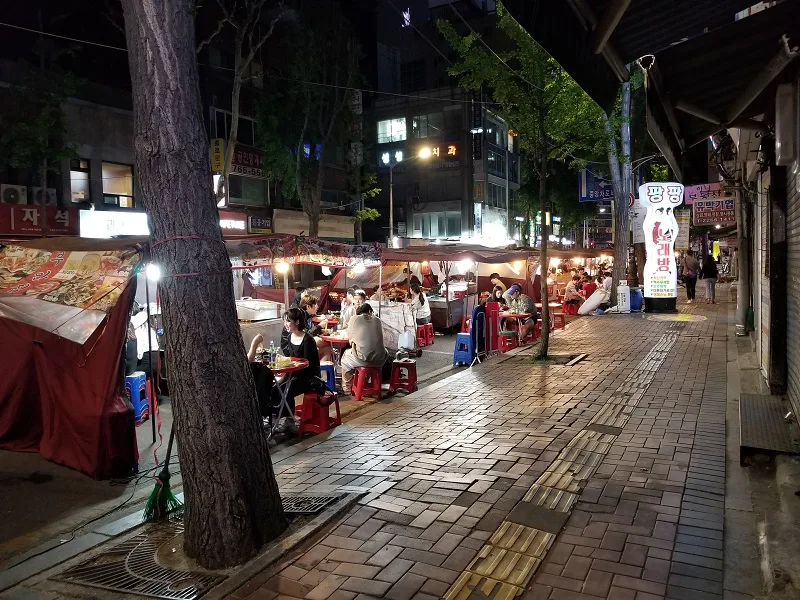 Namdaemun Night Market (Hoehyeon-dong, Jung-gu)
Season: Open daily
Metro Stop: Hoeheyon Station (Line 4), Exit 5
Operating Hours: 24/7, and the night market starts at 10 PM.
Also known as the oldest and largest of the night markets in Seoul, Namdaemun Market is notorious for never closing. Like the Time Slip Market, this market also lets you see the traditional side of Seoul because Namdaemun houses the old entryway to Seoul: The Sungnyemun Gate (The Great South Gate) and the Deoksugung Palace (or the old home of Joseon Dynasty royals).
This market is also the best place to find gifts and souvenirs for your friends and family since the vendors here sell just about everything you can think of.
Season: April to October; visit their website for more details
Metro Stop: Yeouinaru Station (Line 5), Exit 2
Operating Hours: Saturdays & Sundays, from 5 PM to 1 AM
Seoul World Market near Banpo Bridge claims to offer a "trip around the world in one night," with the Han River as the scenic backdrop. Locals love attending the seasonal and occasional Bamdokkaebi Night Market because it brings together a variety of delicious Korean foods as well as specialties from other countries.
Foreigners stationed in Korea often visit for a taste of home, and get a sample of some future possible travels. Unlike other Seoul night markets, this spot doubles as a music festival, with legendary performances from traditional and modern to buskers and celebrities.
In 2022, the Han River Moonlight Night Market (as it's now known) took place near Banpo Bridge until the 22-23rd of October, when it took place at Yeouido Hangang Park for the final weekend of the year.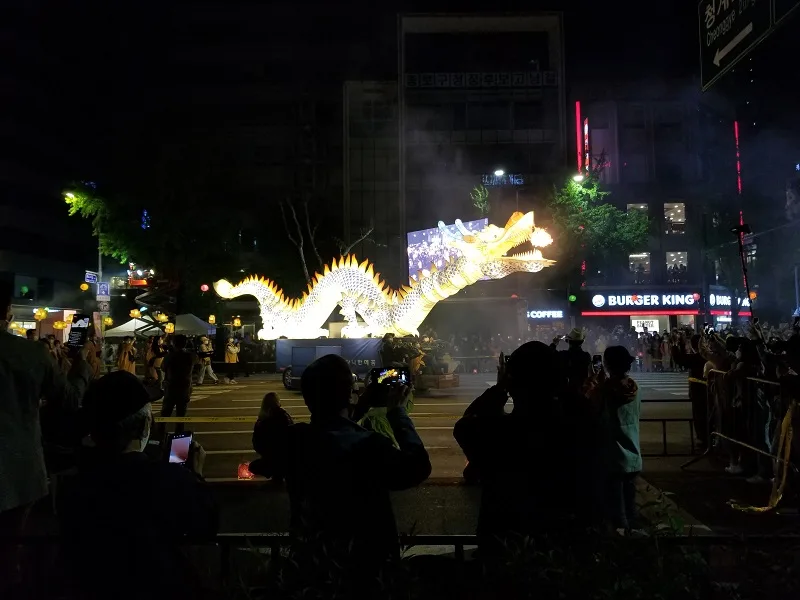 Gwangjang Market (Jongno)
Season: Open daily
Metro Stop: Jongno-5 Station (Line 1), Exit 7
Operating Hours: All stores shut around 7 PM; food street runs until 11 PM.
Even though people think of Gwangjang market as the market that makes Korea's finest hanbok, the real gem for tourists is their 'food street.' Situated on the market's ground floor, people come to eat the legendary Gwangjang bindaetteok.
These traditional pancakes are made from mung beans instead of wheat flour, and make for a unique taste of old Seoul. The reason why there are so many night markets in Seoul is to help people wind down after a long day at work.
Stressed office workers & students alike get their much-needed retail therapy or comfort food from any number of these stalls. If you're a visitor, it's an excellent way to change your perspective and see a different side of Korea, thanks to evening performances and other exciting events that happen at these markets.
Whether you're a local or a tourist, dropping by any Seoul night market will surely give you a night to remember.