Winter in Korea can get brisk and bitterly cold, but people still find ways to have a wonderful time, and I want you to be one of them. I must admit, I'm not a fan of winter, but Korean winters have that snowy magic you can't get in many places, anymore.
Korean winter festivals, for one, are a prime example of how everybody keeps their spirits high during this season. With the number of ski resorts and traditional hanok villages spread throughout the country, it's hard to run out of places to go in winter in Korea. Also, since the weather can get quite uncomfortable, few are willing to brave the outdoors to enjoy this season to the fullest – which means that you can freely roam without worrying too much about crowds.
Shopping is definitely popular in the colder months, since this is the perfect time to search your favorite markets for heavily marked down prices. Winter bazaars in Korea are the best, and humbly, so is the Korean street food in winter. In Korea, snow seems to unlock some breathtaking views. For example, this is the perfect time to climb one of Seoul's tallest skyscrapers or come visit one of the five grand palaces in Seoul.
Whatever you do, it would be a shame to miss out on these simple pleasures just because there's a chill outside.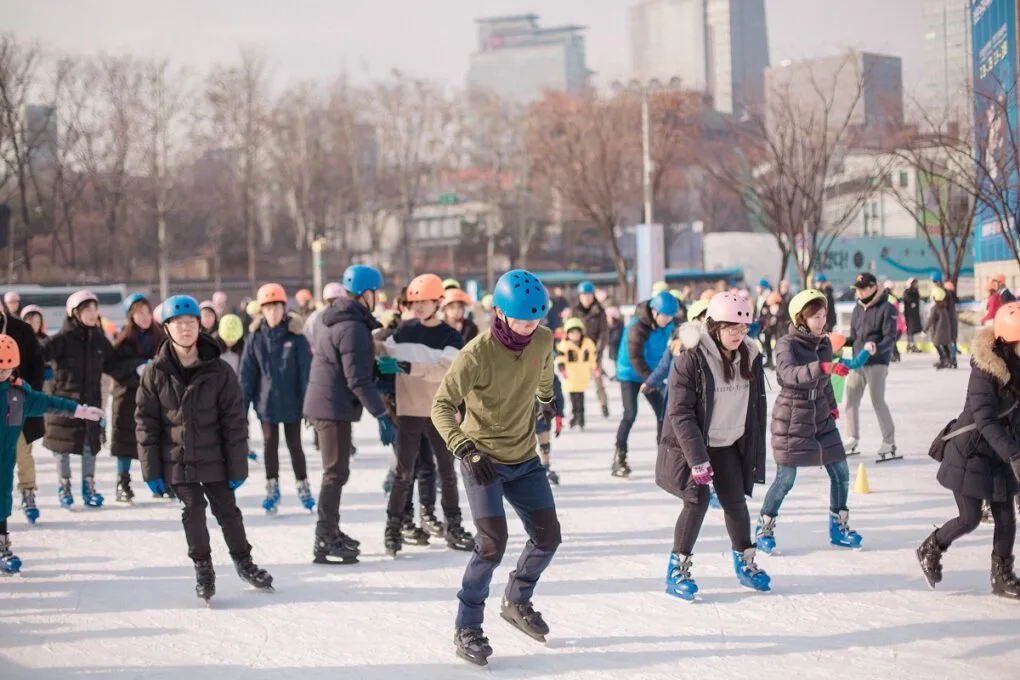 Where to Visit in Korea in Winter
There are plenty of places in Korea to visit in winter for both warmth and for exciting activities. Regardless of the weather, there's always an opportunity to explore neighborhoods, dive into the rich culture, and meet friendly people. Winter in Korea can certainly be a positive experience, so as long as you find ways to keep yourself warm and comfy, you can survive with a smile on your face.
Seoul Plaza Skating Rink
Winter is the best time to put your ice skating skills to the test. While you may not always be the most graceful one out there, it's fun to experience the plaza-turned-outdoor skating rink. Just pay the nominal fee of ₩1000 per hour, and skate away. If you've never tried doing this winter activity in Seoul, then you can easily sign up for classes. Just visit this website for more information.
Lotte World
Winter in Korea doesn't have to be dreary— just head over to Lotte World and spend the whole day relaxing and just enjoying your vacation. Since this indoor theme park is designed for kids, this is a family-friendly winter destination with lots of rides and themes. There's even a skating rink and an indoor raft ride, giving off huge Disneyland vibes.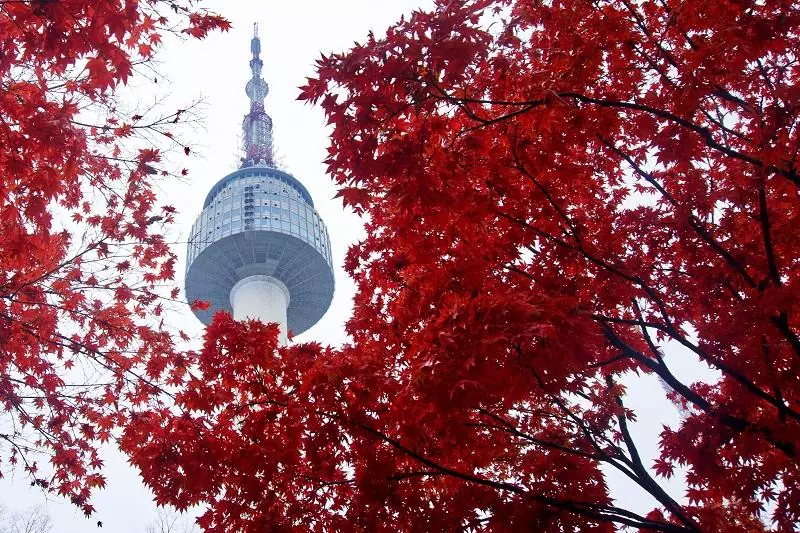 N-Seoul Tower
This incredible tower stands at a height of almost 240 meters. No wonder this is one of Korea's tallest skyscrapers, and one of the most famous attractions in Seoul. Situated on top of Mt. Namsan, this tower overlooks the cityscape, and even has a telescope in the observatory that lets you appreciate the intricate details of the landscape in Korea in winter.
Vivaldi Park Ski World & Yongpyong Ski Resort
This season is also the best time to hit the slopes. Whether you're a beginner or an expert in skiing, snowboarding, and sledding, this resort just outside of Seoul lets you experience any of the above, and comes with an adrenaline rush, to boot. If you wish to up the ante and upgrade your experience, visit the biggest ski resort in Korea: Yongpyong Ski Resort; or challenge yourself by conquering the ski resort with the highest altitude: High1.
Gamcheon Culture Village
If you're planning to head to Busan, there's a vibrant & colorful village there that lets you experience the best things a small town has to offer. Rows of coffee shops, beautiful houses, and art installations decorate GCV, and visitors love how the wintertime makes it feel like a little Christmas town in Korea.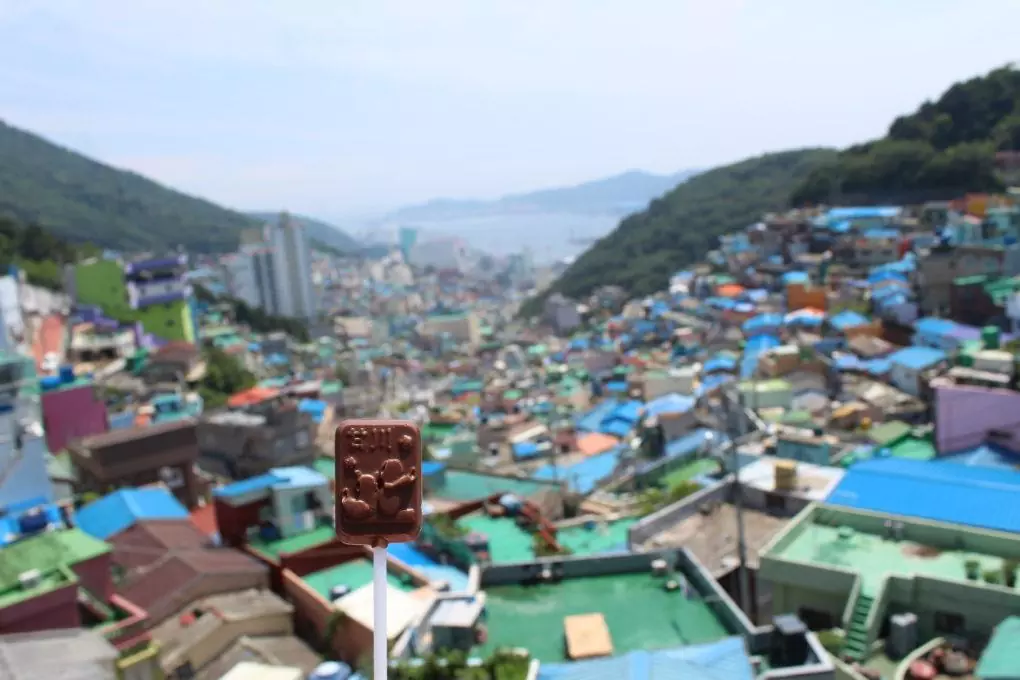 Unique Winter Activities in Korea
There are tons of unique things to do in Korea, most especially during the winter season. These experiences can vary, as snow doesn't usually stay long in Korea, but most are enjoyable even without a light dusting of the white stuff. So while the ground is covered with sleet, we recommend you visit the following places to capture a different perspective on these unique destinations.
Visit Nami Island
Nami Island is easily the most famous out of multiple filming locations across Korea. This is because Namiseom was featured in "Winter Sonata," a K-Drama that took the world by storm back in the early 2000s. Even if you're not a fan, it is still worthwhile to visit the infamous Pine Tree Lane, and follow the path to Metasequoia Trail until you see the commemoration statue of the main characters.
Somewhat nearby also lies a French-themed village called "Petite France." This is also the filming site of a famous K-Drama titled "My Love from a Star," and is considered one of the most breathtaking filming locations to come see in Korea, most especially if it's snowing.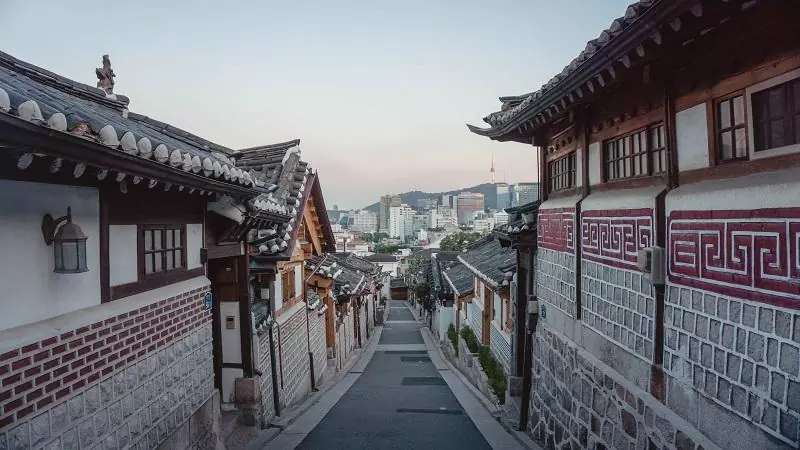 Bukchon Hanok Village
If you want to experience an authentic Korean winter, head over to Bukchon Hanok Village, because this place has withstood the test of time (and snow). All the hanok houses here look delightfully charming covered in snow. There's not a lot of people who come here, even though this is a popular location, making it the perfect place to enjoy a lovely stroll, and take gorgeous pictures while you're at it.
Jeonju Village
If Bukchon Hanok Village's size is not enough for you, then you might want to consider traveling to Jeonju in the south, also called as the largest hanok village in Korea. This location is truly spectacular during the winter, because this is when the Jeonju Kimchi Culture Festival takes place, and villagers come out to educate foreigners about their version of kimchi made from local produce. People who visit Jeonju will also be treated to local warm soup dishes like patjuk and daseulgi, to combat the cold.
Pro-tip: If you have the time, swing by Omodae Viewpoint and try some of their bibimbap.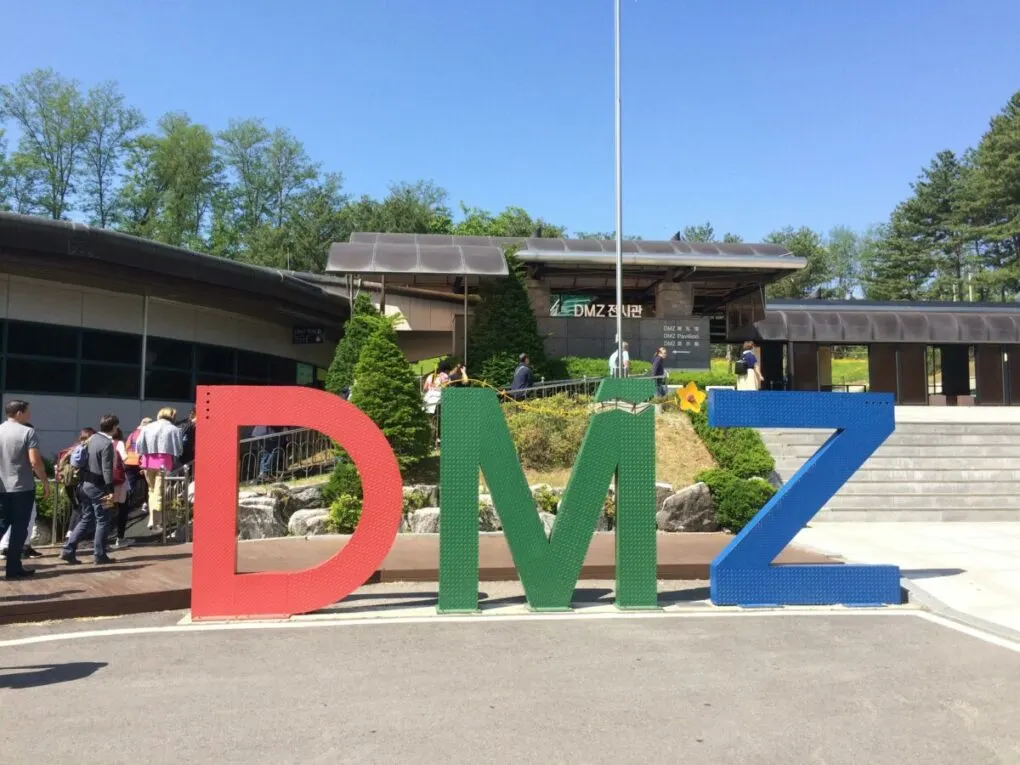 DMZ
Even though North Korea is not the ideal destination for a winter getaway, it is an interesting destination of you want to throw some spice into your itinerary, most especially if you're deeply interested in Korean history. While visiting, you might get a glimpse of the scenic North Korean mountains and countryside through the Dora Observatory.
Busan Sea Life Aquarium
There are plenty of large aquariums in Seoul (like the COEX Aquarium), but why not use this opportunity to travel to Busan? Busan's known for its beautiful beaches during the summer, but in winter it can still be a worthwhile visit. This aquarium, in particular, holds magnificent sea life native to the region or from around the world, with over 250 incredible species of fish. There's also a long underwater tunnel that lets you see them up close, which is very fun & educational for everybody, most especially if you have children with you.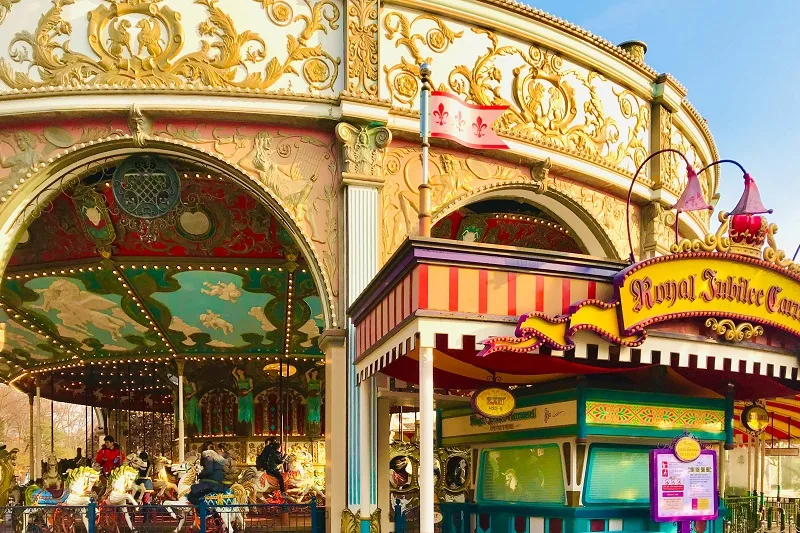 Everland
Another way to keep the whole family entertained during the winter is to visit Everland. This theme park has lots of rides fit for all seasons, and during winter, there's a special ride that lets you zip through a snow tube and land on a snow-covered hill. Furthermore, the famous Magical Tree by the entrance is transformed into a large Winter Wonderland full of lights each year.
Everland has 5 different zones, which are each full of their own unique fun things to do & see, so prepare for a whole-day excursion, because at the end of the evening there'll be three spectacular light shows that you do not want to miss.
Any of the 5 Seoul Palaces
While not a lot of people come to the Seoul palaces during winter, I think this is the perfect time for you to explore them fully without any interruptions. It's as if you reserved the entire palace for yourself, and maybe a few wandering acquaintances. This is also the perfect time to try getting a winter hanbok (just like a regular hanbok… but fleece-lined) for a palace photoshoot; you can rent these from the stalls just outside Gyeongbokgung.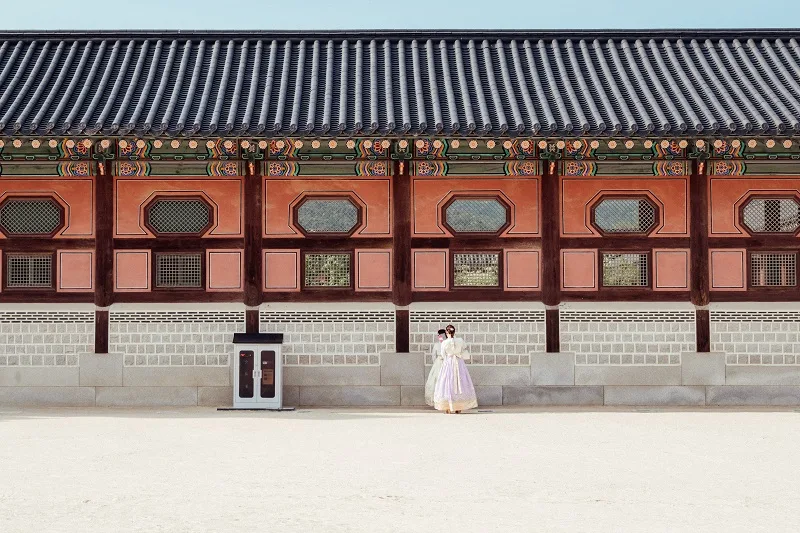 Bukhansan Trail
Hiking may not be your cup of tea, but this trail is along Seoul's highest mountain, and the trek is worth it in the end, especially when you see the stunning cityscape below. There are also other trails in Seoul that might be open and safe during winter time, but keep in mind that many close from November to March due to ice.
Korean Jjimjilbang
Korean saunas are the best. No matter the season, they provide comfort and offer tons of amenities to keep you relaxed and entertained during your stay. In these unique saunas, you can try a medicinal bath, which is a service that eases all kinds of ailments brought on by cold weather. If you feel like eating something warm, most saunas also serve a variety of soups, stews, and rice cakes – making it an all-in-one destination during a season that makes it so hard to travel.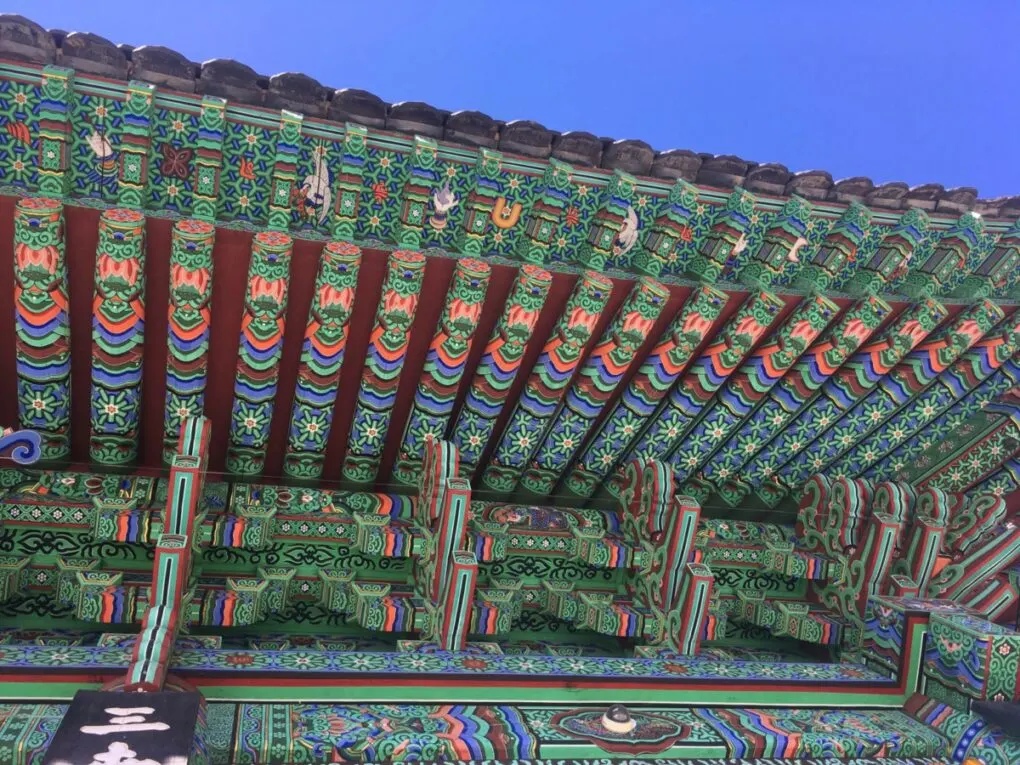 Wintertime Holidays & Festivals in Korean
From December to March, Seoul is full of fun festivals and holidays that are worth fighting the cold for.
Garden of Morning Calm Light Festival
Usually flower festivals occur during spring, but Koreans are just dedicated enough to make it happen during winter, too. If you come to the Morning Calm Arboretum at night during the aforementioned months, you'll see gentle lights shrouding the plants in this magnificent garden. There are tunnels, toadstools, and cartoon animals decorating the nooks and crannies, and due to the limited number of people willing to go out during the evening, you can take as many pictures as you want without worrying about long lines. If you plan to come this year, visit the Morning Calm website first for more details. Just prepare ₩9,500 for Adults, ₩7,000 for Teenagers, and ₩6,000 for Children.
Seoul Christmas Market
If you're feeling a little bit more Western, there's another winter festival in Seoul that lets you enjoy the festivities with a more European vibe. Just swing by Seongbuk Global Village Center and feel the Christmas spirit wrap around you as you enjoy a choir singing carols under a large Christmas tree. To know more about the Center's festivals, it's best to check SBGlobal Center's Instagram from time to time.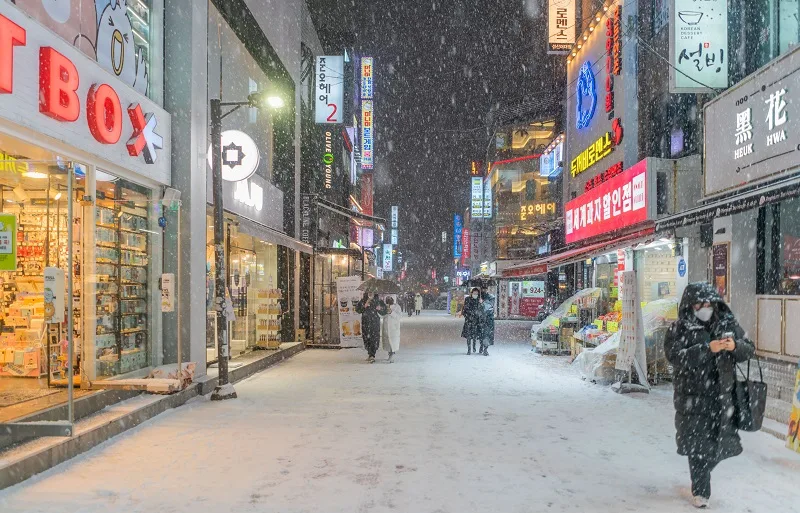 Busan Christmas Tree Cultural Festival
While Seoul is just about bursting with the Christmas spirit during this season, the spirit is still very much alive in Busan. Their version is much like the Seoul Christmas Market, but this one is even grander, with livelier concerts and a larger (& brighter) tree. There's even a fantasy forest that will make you stop in your tracks!
Hwacheon Sancheoneo Ice Festival
Are you interested in ice fishing? Koreans are obsessed with it to the point that they don't care what season it is. That why, even though it's winter in Korea, you'll find fishermen from all parts of town in Gangwon-do, all geared up to attend the Hwacheon Sancheono Ice Festival. It's fascinating to see these people so into ice fishing, from using high-end fishing rods to jumping into freezing cold water to chase after fish;. Everybody who attends this festival has the chance to enjoy some perfectly grilled filets at the end, but if fishing isn't your thing, there's also a stall that lets you rent sleds for fun.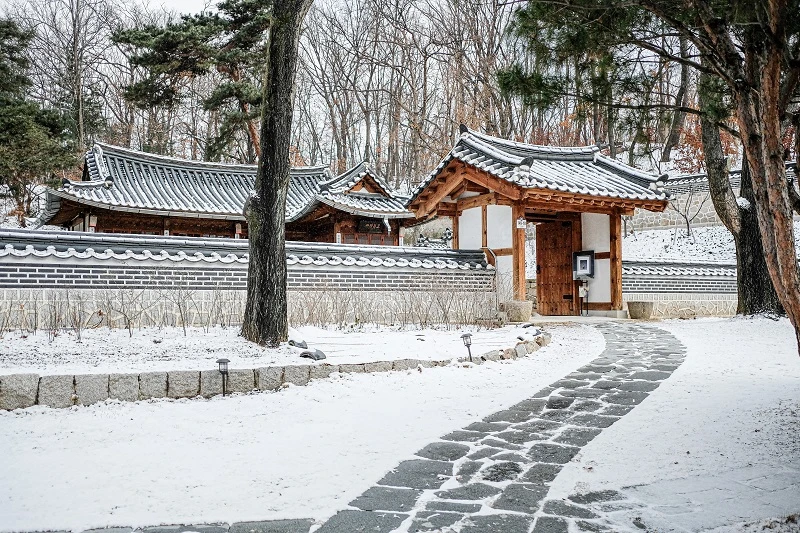 Pyeongchang Trout Festival
There's one more place in Korea to go ice fishing: Jinbu-myeon. Although it is smaller than the Hwacheon Sancheoneo Ice Festival, there are still plenty of fishermen looking to try their luck in catching trout. There they even have fishing holes made by the locals, all close to restaurants that can cook your catch for you.
Taebaeksan Snow Festival
Taebaeksan National Park in Gangwon is normally full of locals, but for a couple weeks each winter, you can spot visitors form all over the globe within their borders. Coming here feels like stepping into the set of Frozen, because there are so many ice sculptures in all shapes & sizes. Plus, this is the perfect spot to try snow rafting with your friends. While some activities require spending a little bit of cash (like for rentals of snow gear & transportation), this isan exclusive winter event you can visit for free. For more information, visit Tour Taebaek's website.
Gongju Winter Roasted Chestnut Festival
Koreans love chestnuts so much that they have a dedicated day for gathering and roasting chestnuts on an open fire. Come join the locals in Gongju each February for this event, because this festival is the perfect opportunity to try this dish for free. More details are provided in the Gonju Gunbam website.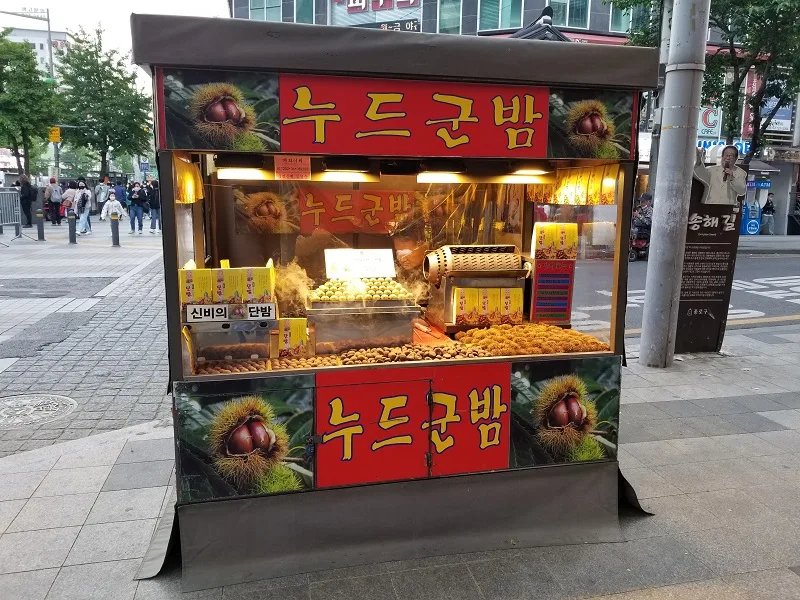 Homigot Sunrise Festival
Ever wondered what sunrise is like during the winter? It's breathtaking, most especially if you view it from the Homigot Village. This is because that's where you can find the 'Hand of Coexistence' – a large statue of a hand trying to reach the sun. At night, a torch is placed in the palm, and dancers entertain the crowd as the fire burns brightly. You can also try kite-flying and launching hope balloons, all of which occur annually.
On December 31st, the festival also invites foreigners to enjoy the peaceful view of the first sunrise of the new year, a tradition which also happens in Gangneung. It's quiet and serene, which is a large contrast to the loud and deafening sounds of fireworks in the sky over Seoul. You can also try tteokguk, a traditional New Year's dish, in any of the restaurants surrounding Homigot square, while waiting with everyone else for the magic to happen. Read more about this festival here.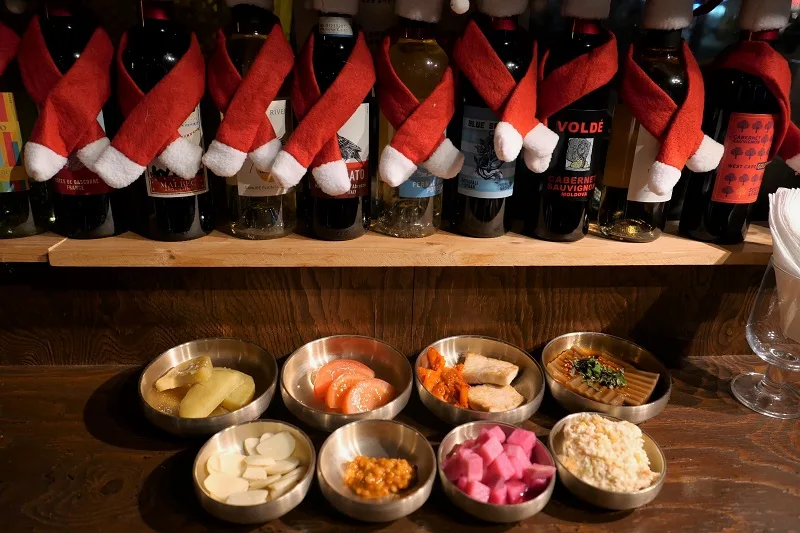 Seasonal Winter Foods in Korea
Just like in summer, Koreans have a lot of special dishes to battle the chilly weather. These are all comforting, warm, and healthy – which is what makes Korean food so beloved by many.
Tteokguk
This rice cake soup is often served during the Korean Lunar New Year (Seollal), but it is also something you eat during the first sunrise of the year. Chewy rice cakes are covered in a light beef soup, topped with thin strips of brisket and an egg. Sometimes there are scallions and seaweed, which can make the flavor a bit strong, depending on the quantity. Even though this combination of flavors can be found in many Asian soups, the addition of kimchi makes it taste authentically Korean.
Hoppang
This is no ordinary bread, even though it might appear so. The only way you can tell the difference is when you finally bite into it, and the soft dough gives weight. There are various flavors you can choose from, ranging from traditional (red bean & curry) to Western favorites (like pizza, for example). While the flavor can feel sinful, this is a surprisingly healthy snack because the ingredients used in making it are good sources of fiber like barley, black rice, pumpkin, and green peas. Plus, one bread in each hand would make for fantastic handwarmers, eh?
Bunggeoppang
Have you seen the infamous grilled bread shaped like a fish? When you bite into this crispy bread, the warm taste of sweet red bean paste explodes in your mouth, making it an indulgence that people of all ages can enjoy. What's so good about it is that it is filling & cheap, making it an affordable choice for those on the go.
Gunbam
I had never tried roasted chestnuts before moving to Korea, but now I'm glad that Koreans sell these tender treats everywhere. Perfect to pair with your rice, try these during the Gongju Winter Roasted Chestnut Festival, a unique event that lets locals convene to roast these delicate nuts in one large oven or open fire.
Haejang-guk
This soup is commonly known as 'hangover soup' – but this is the perfect soup to warm you up during the winter season. The reason why it's so healing is because the ingredients are so healthy (lots & lots of vegetables and some meat). It can come in so many flavors, but the best one has to be the seonjiguk – a version of this dish that has ox blood in it. Strong, thick, and spicy, this hearty soup is the comforting answer to the mixed feelings we have about the winter season.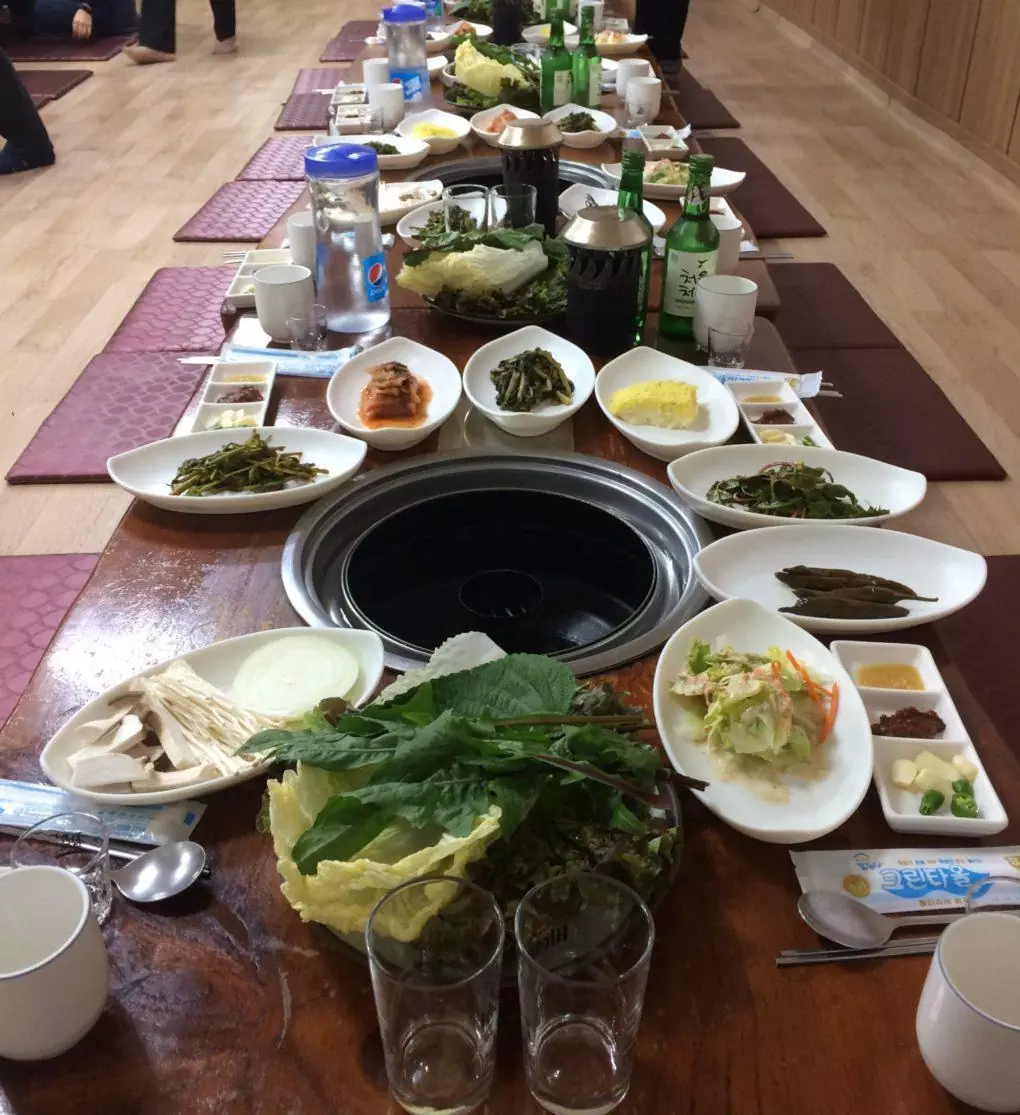 Gyeranppang
Literally translated into "egg bread," gyeranppang is a delicious street bread that goes well with rice and banana milk. Children love eating this for breakfast, and this is a comforting choice to eat whenever you're looking for something warm & filling. Sweet & savory, this sometimes comes with ham, cheese, or parsley, and it available on most korean street corners in the colder months.
Odeng
These fish cakes are freshly skewered and soaked in a boiling broth before arriving to your mouth. Biting into one tastes best with extremely spicy tteokbokki and noodles, and is a great choice to pair with any of the soups listed above, making it a versatile dish to enjoy on the road or at home.
Ramyeon
Another way to enjoy winter in Korea is to eat some of the many different kinds of ramyeon (thin noodles). Sure, it seems like something you can get just anywhere, but Korea has some unique flavors of ramyeon that you can't get anywhere else. It's the classic steaming & spicy source of comfort that many Koreans turn to in the colder months; my favorite way to enjoy it is with a raw egg stirred in with a slice of cheese on top!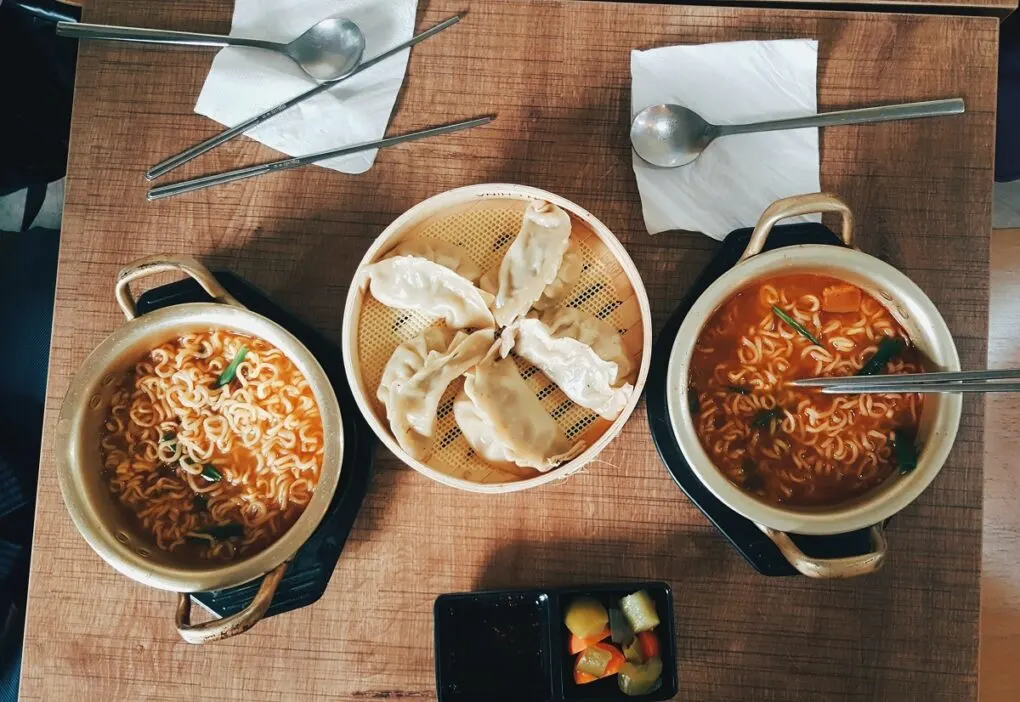 Tips for Visiting Korea in Winter
If you have plans to spend your winter in Korea, these are some helpful tips to make your visit more comfortable.
Invest in moisturizers or get a humidifier
Even though I've dealt with winter weather since I was a kid, I always hate how dry and unforgiving it makes my skin. Petroleum or cream-based products will work better than lotions to trap the moisture into your skin after bathing or before going out. Moreover, a humidifier in your room or office can help immensely with the dryness in the air.
Don't forget to use sunscreen
Even though it's ridiculously cold, this is not an excuse to ignore your skin. The sun is extremely harsh in Korea, which is why locals slather on suncream generously, even if the sun feels weak. This is also one of the secrets to Koreans' fantastic skin (aside from eating kimchi, of course).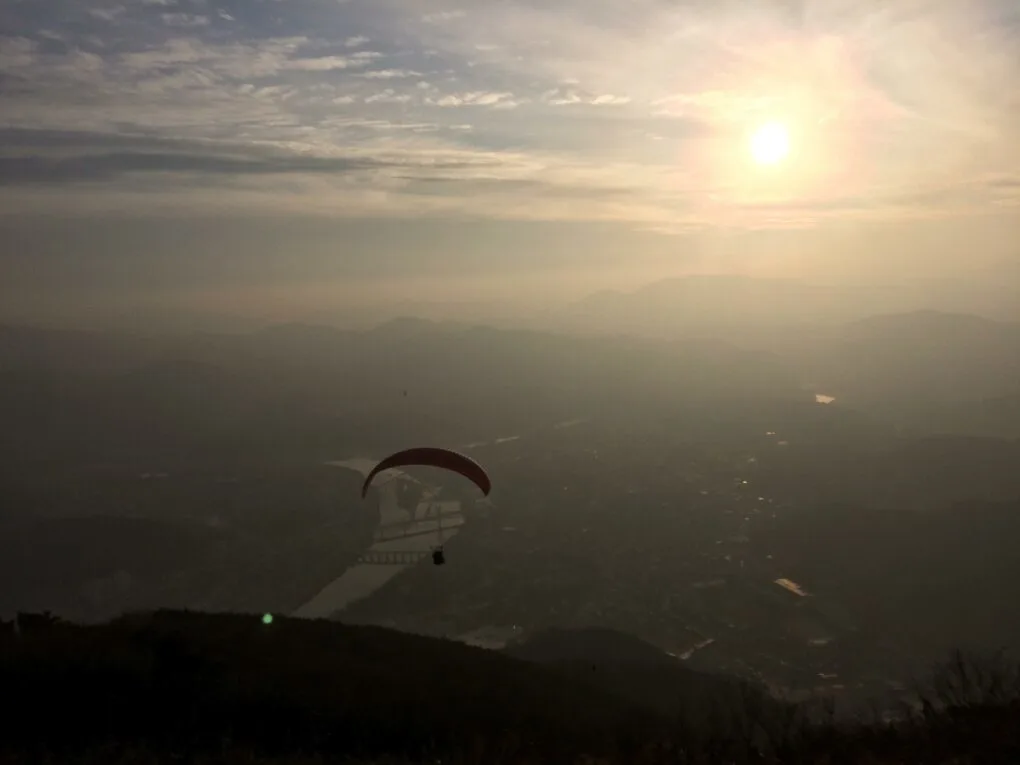 Use Heattech body warmers
Body warmers (especially those with Uniqlo Heattech) are your best friend in the cold season. If you haven't heard of Heattech, it's a uniquely thin but warming type of clothing developed by the Japanese brand Uniqlo; and they have outlets across Korea. They're practically designed to help you move freely in lighter clothing, though short-term visitors may prefer to opt for disposable hand warmers from Daiso.
Wear good boots
And not just any old boots. You need to find boots or sneakers that are waterproof, and preferably fur-lined. Make sure they fit your feet well, because you may be trudging through thick snow in some parts of Korea. Those looking to do special activities like skiing or winter hiking may want to bring specially-designed boots for that, as well.
Drink less alcohol
While it may seem true that Koreans consume more alcohol than water, try your hardest to avoid invitations to drink during the cold season. Consuming alcohol expands your blood vessels and draws heat away from the most important parts of your body. To stay hydrated, aim to drink at least 1.5 liters of water every day.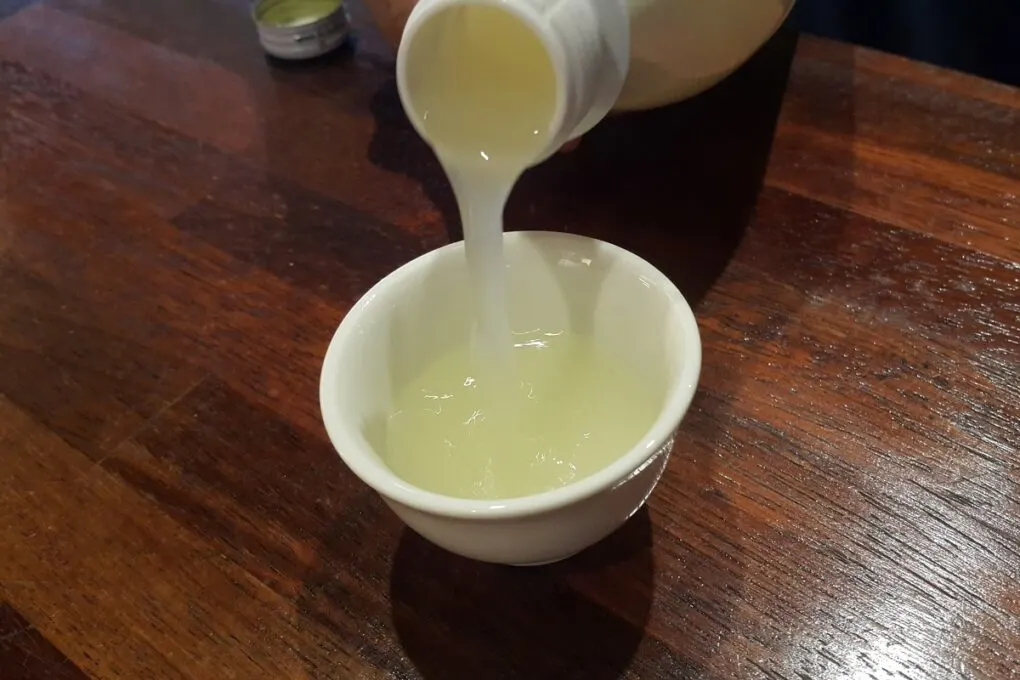 Bring a vogmask
You shouldn't ignore the risk of air pollution in Korea, especially during the winter season. Vogmasks are fashionable masks designed to block dust, allergens, and other harmful particles from your system, reducing the risk of getting sick this season. Plus, these are also reusable (for three months to over a year depending on air quality) and can be worn daily.
Carry heat packs
The beauty of Korean convenience stores is that they have plenty of heat packs on offer during the winter season. But if you're looking for something cheaper and bigger (in most cases), try visiting a Daiso in any Korean mall or off the street; there's bound to be one near you.
Air pollution tends to be bad during the winter, mainly because this is when factories decide to work overtime, so make sure you have, during the Korean winter, having a filtering face mask or a purifier will be such a huge help to get you through this difficult time. If you have issues regulating your body warmth, or if you happen to stay in a place that has no ondol in place, then you can get heating pads from Daiso.
Fun Fact: The ondol, or the Korean floor heating system, is a traditional underfloor mechanism that has kept hanok homes warm since the Three Kingdoms of Korea period (57 BC to 668 AD). It can either be made by brick or by stone, and was also used as a place to gather & trap smoke from the agungi (fireplaces meant for cooking in traditional Korean kitchens) instead of the dangerous exposure to fire seen in Western fireplaces.
Korean winters can definitely be harsh, sometimes to the point of making you want to stay indoors, but there are plenty of things to do outside. Don't miss out on these winter festivities, especially the foods, just for fear of a bit of cold weather. Truly, this is the perfect time to experience Korea to the fullest, and all you need to do is find ways to keep yourself warm.