Also known as the largest theme park in South Korea, Everland is like a mini-city of its own, just two hours from Seoul. Everything at Everland Theme Park looks like it came straight out of a fairytale, with an interesting mix of fantasy and science fiction, tall rides and slides, and never-ending entertainment.
It makes for a wonderful experience away from the hustle and bustle of Seoul and the rest of Korean society, and it's an experience that shouldn't be overlooked on your trip to Korea. People generally find themselves spending a whole day in Everland Resort, especially on their first visit to the park.
Everland operating hours start at 10:00am and end at 10:00pm, daily. Official whole-day ticket prices cost around ₩54,000-64,000 for adults and ₩43,000-51,000 for children.
From 5pm onwards, ticket prices shift to ₩45,000 for adults and ₩36,000 for children. Tickets are available onsite, but you can visit their website for a hassle-free reservation. Sites like Trazy, Klook, Viator, and KKday also offer huge discounts and perks if you purchase tickets for Everland through them.
There are tons of things to do in Everland Resort, so if you don't want to spend most of your time in queues, you can also purchase the Q-Pass. This is like a supercharge pass that lets you skip the long lines and enter any ride without having to wait.
There are five attractions for which you can use your Q-Pass: T-Express, Amazon World, Lost Valley, Panda World, and Safari World. Sadly you can only use this pass once, so choose wisely! Before you enter, note the following things about Everland:
Due to the ongoing pandemic, guests are required to keep their masks on while inside the premises and show proof of vaccination. Some rides are also suspended due to safety measures.
Download the Everland Mobile Application before you go to keep track of the waiting times for each ride. This is helpful if you want to know where to queue next— just search for "Everland" in the App Store or Google Play.
For only ₩20,000, you can rent a Korean School Uniform to really get the full Korean theme park experience. You can rent these online or on-site.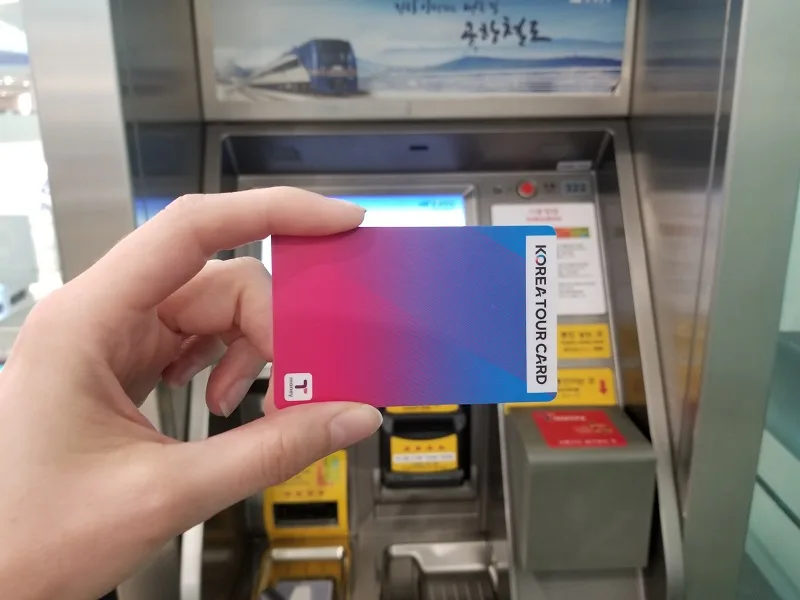 How to Get to Everland Theme Park (From Seoul)
There are multiple ways to get to Everland from Seoul. The fastest option is to take a taxi from Seoul Station for around ₩50,000 ($40USD). But if you don't want to spend that much (because let's be real, ₩50,000 is a lot of transportation money for one person), you can choose from the options below.
From Subway to Bus (1 hour & 30 minutes)
If you're taking the subway to Everland, first you should download the Naver Maps app. But if you're coming from the hub of Seoul Station, follow the light blue line (Line 4) and ride the train towards Sookmyung Women's University (Galwol) Station (숙대입구역).
Get off Sadang Station (사당역) and then transfer to the green line (Line 2). Ride the train towards Bangbae Station (방배역), and then get off at Gangnam Station (강남역).
From Gangnam Station, walk to the Sinbundang Line and look for a bus stop sign that says "신분당선강남(중) 정류장(22009)" and wait for bus 5002B. This bus will directly take you to Everland's terminal stop, and Naver Maps will give you the exact directions. Once you get to the terminal, you can ride the free shuttle to the Everland entrance.
If you don't want to deal with the stress of the complicated public transportation system, you can choose to ride the Evercab. This premium pickup service comes to your hotel and takes you directly to Everland. This car can hold 13 passengers and is ideal for families and large groups.
Plus, if you book here, you no longer have to queue for tickets and the Q-Pass upon arrival. Rates for the Evercab can be found on their official website (everland.groundk.com). It's too expensive if you book for this service alone (₩200,245), so if you choose this I recommend you find six other people to travel with for a heavily discounted price of ₩70,000 per person.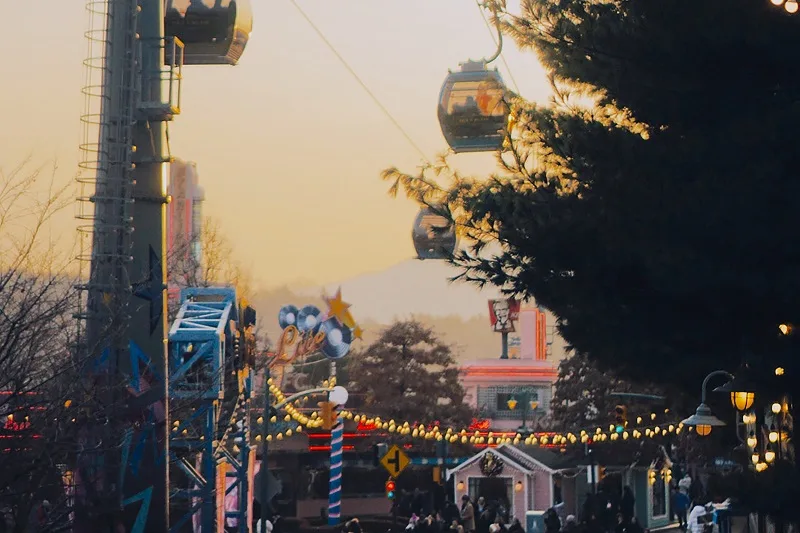 5 Theme Zones of Everland
Everland has five theme zones: the Global Fair, American Adventure, Magic Land, European Adventure, and Zootopia. Each area is full of rides, shops, and even mascots that match the themes and will happily pose for (masked) selfies.
Global Fair
True to its name, this area features an exciting blend of middle-eastern, Asian, and even Victorian architecture. The further you walk in, the more you feel like you're in an outdoor museum of famous world landmarks.
Historical structures like the St. Mark's Plaza in Venice and the St. Basil's Cathedral in Moscow are located here. Those who cannot afford to visit Italy can visit the Leaning Tower of Pisa here instead!
Sure, these are cheap alternatives, but walking through this late lets you compare and contrast architecture from different points in time. Not to mention that you can also see fascinating buildings that you've never seen before.
The Global Fair also houses the Grand Emporium (also known as the largest store in Everland Resort). You can also witness famous people perform in the Live Hologram Theater. In the middle stands an enormous, magical tree filled with ornaments that match the season.
American Adventure
Imagine stepping into Westworld with a mix of Rock n' Roll, because this is precisely the feel of this place. Thrilling rides that scare the wits out of you are featured here, such as the Rolling X-Train, the Columbus Adventure, Hurricane, and Let's Twist.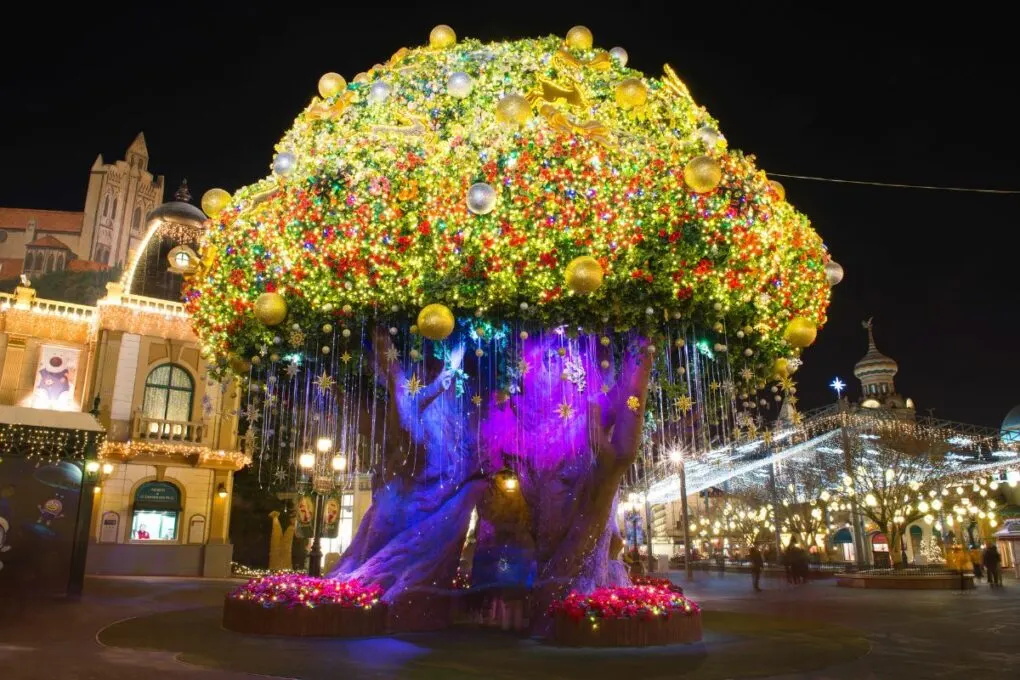 Hello Sugar Rush! This delightful area is filled with bright and popping candy-colors designed to appeal to the kids, but who says adults can't have fun here? The rides here look like oversized toys (from cars to flying elephants), giving it a kid in a toy store kind of feel.
Storybook characters like Peter Pan can be seen walking around, providing people with entertaining tales as they direct you towards Aesop's House and Fable Garden.
European Adventure
This is one of the Everland zones that is most popular with young couples, who commonly enjoy strolling through this replica of a small Dutch town. Everland somehow managed to bring this dream vacation destination to Korea in the form of gorgeous gardens surrounded by a train.
If you're visiting during a specific season, you can witness carnival performances that may remind you of the nomadic Romani of Old Europe.
Zootopia
The last theme is literally an animal kingdom, which is unsurprisingly very popular with the kiddos. The whole family can pet goats and sheep, ride horses, and watch animal shows. Their small zoo also lets you learn about animals from various parts of the world, such as polar bears, sea lions, and penguins.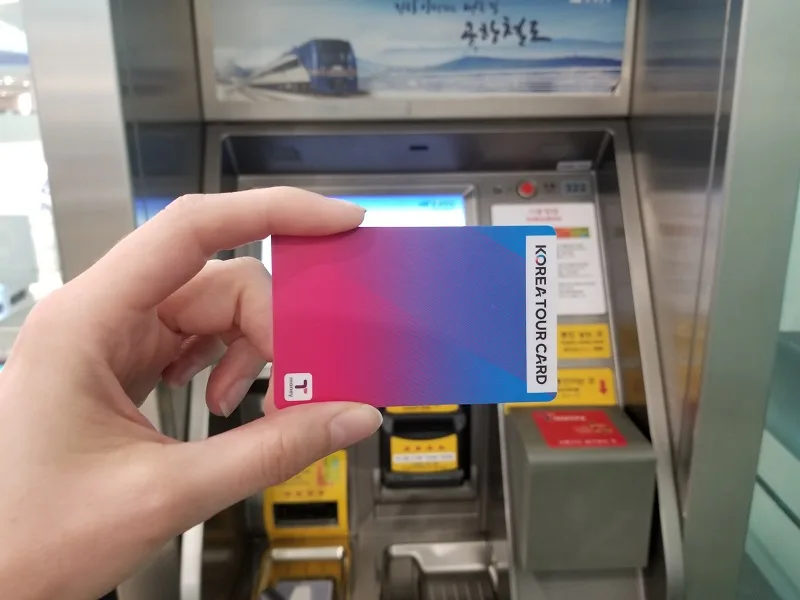 What to Do at Everland Theme Park
Come visit this place if you haven't experienced a K-Pop concert before and really want to. Actual-size versions of your favorite K-Pop idols dance and prance on stage in hologram form, creating the illusion of witnessing the whole thing live.
Have you ever wanted to know what it's like to drive a bus on a river? This thrilling ride lets you channel your inner zoologist as your vehicle powers through the marshes, rivers, and jungle.
Along the way, you get to observe animals in their respective enclosures and even get an up-close view of animals like rhinos and cheetahs. There's also an open-roofed car good for six people that lets you feed giraffes!
Unlike the Lost Valley, the Safari World lets you ride the long World Wild Tram. Within these three carriages, you get to circle the entire Safari World. If you're lucky, you might see a closer view of the ligers and bears roaming the place.
Everland's Panda World is the only place you get to see (and even interact with) pandas in Korea! Not only do you have a memorable encounter with these sweet creatures, but you also get to see them chill in their bamboo open-space enclosure.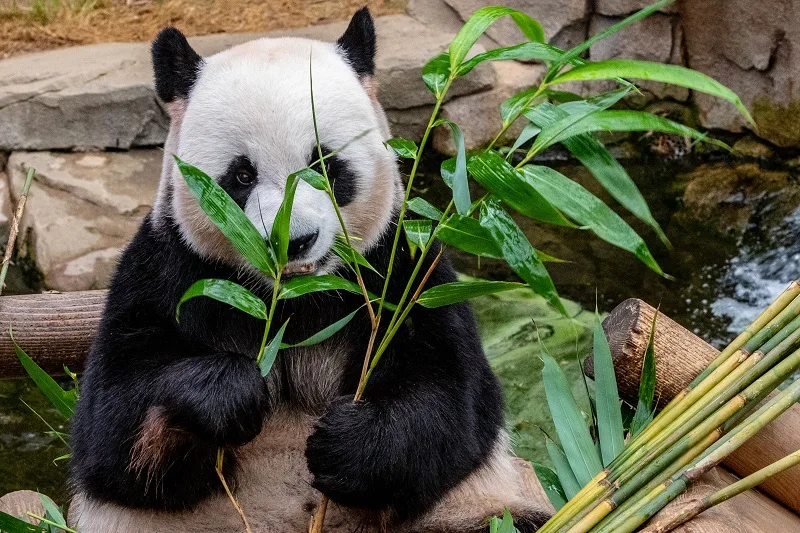 Here, you get to see monkeys of different shapes and sizes. Watch them swing from one branch to another, and you can even say hi to some of them (they say hi back!) An educational tour also lets you get to know these monkeys more, if you plan ahead and get there at one of the designated tour times.
Your visit to Everland theme park wouldn't be complete if you didn't witness a parade. The beauty of it is that the resort feature festivals from different parts of the world, from South America and Europe to Asia. You can jig along with a Brazilian-themed dance or feel the hype of the energetic Venetian stage. At night, there's also a stunning fireworks display.
Vibrant rows of golden flowers adorn this vast garden, surrounding a wide round European fountain. At night, a spectacular light show with fireworks will fascinate passers-by.
There's an easier way to see the entirety of Everland Resort without walking to all the five theme zones— visit the Everland Skyway and Sky Cruise in the American Adventure. From there you can enjoy an aerial view of the park as you make your way to the European Adventure zone.
This is not your ordinary haunted mansion ride. If you're curious about what theme park designers think it feels like to live in a cursed house, then this is the ride for you. The seats stand still in this ride, and the house rotates around you; it kind of reminds me of the Korean ride Disco Bang Bang.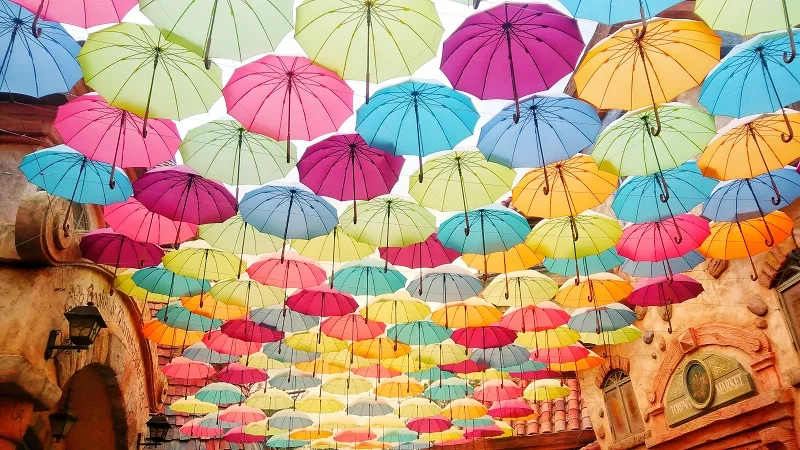 5 Most Famous Rides at Everland
T-Express
Branded as "Everland's Scariest Ride," the T-Express is a steep roller coaster made out of wood– this is the first ride of its kind here in Korea.
Even from afar, this ride looks menacing, and I wouldn't personally dare set foot on it no matter how much you paid me. The daredevils among you will definitely get your adrenaline fix here.
Thunder Falls
Somewhere deep within Magic Land lies the log flume ride called Thunder Falls, which features risky backward drops and steep falls. Only ride this one if you know you don't get seasick!
Robot VR and Gyro VR
If you're more into neo-futuristic rides, there are two virtual reality rides (Robot VR and Gyro VR) that may be able to trick your mind into thinking you're actually in the midst of a robot battle. Robot VR has the same feel as the Transformers 3D Ride at Universal Studios Singapore.
On the other hand, the Gyro VR channels your inner Han Solo, making you feel as if you're piloting a fighter plane in space.
This large contraption lets you experience what it's like to be whisked away by a hurricane. Prepare to scream as you spin out of control, 19-meters away from the ground.
I often see K-Pop idols scream when they ride this on TV. It doesn't really look scary, to be honest, but the moment we strapped ourselves in, I finally understood why everyone was yelling at the top of their lungs.
The swing is gigantically high, steep, and dangerous, and the feeling of falling as the boat swings from side to side is a thrill not meant for those who are easily scared.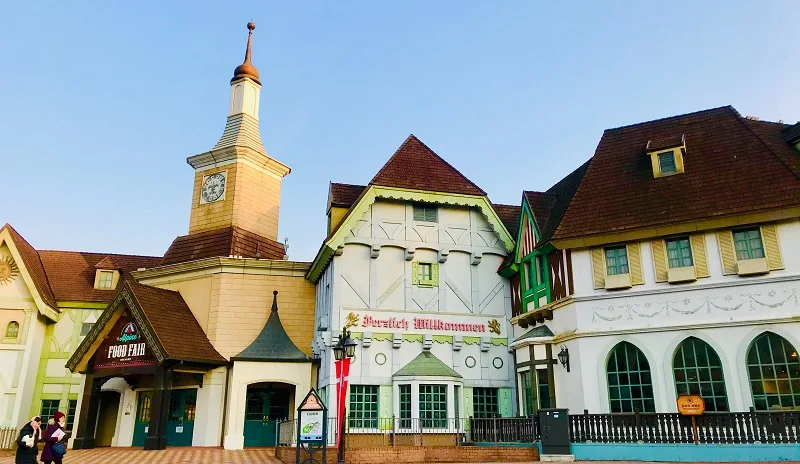 How to Stay at Everland Resort
What happens if you're having too much fun and don't want to go home?
It's hard to part with Everland, because you can only do so much in one day. When I first came, I only managed to come see two of the five zones. It's always best to book for two days or more if you want to get the most out of Everland. Those looking for where to stay in Everland Resort have a few options in the area.
Only five minutes from Everland and Caribbean Bay, Hotel TheSoom Forest provides a lavish experience with a seasonal outdoor swimming pool, an outdoor poolside restaurant, and a shared lounge. The rooms are also fully air-conditioned; some have kitchenettes with microwaves if you feel like preparing your own meal.
Reviews also reveal that the staff can speak English, are friendly and helpful, and overall it's a comfortable and relaxing stay. Hotel TheSoom also feels like an extended Everland, because it looks slightly like the buildings seen in the European Adventure.
Their coffee house on site, as well as the restaurants and bar, have this same kind of feel. The view from the sun terrace perfectly displays the area below, making it the ideal venue for a breakfast. There are also several areas where you can hold a picnic and grill barbecue, assuming you bring or buy your own meats.
Unfortunately, it's pretty costly to stay here, with prices that start at ₩134,000 per night and can go as high as ₩205,000. Still, Trazy offers a fun deal that knocks off the price a bit, or you can try scheduling your trip on a day that isn't a peak day.
A cheaper alternative 8km from Caribbean Bay is I Want Livingtel. This affordable accommodation near Everland offers guests air-conditioned rooms with full amenities and a private bathroom. It's also perfect for solo travelers who just want a place to crash after a whole day's excursion at the park.
Overall, Everland is the perfect day trip from Seoul for families, friends, and couples, as this place has something for everyone. I've been to Everland multiple times, but each time I come back, I feel just as giddy as the first time I arrived.
So if you ever find yourself in Yongin, swing by Everland, and I guarantee you'll have a fantastic time.