South Korea's coffee culture is vibrant, albeit young. Though Korean coffee has experienced a boom in the last five years, with the number of cafes and coffee roasters growing, even Korean instant coffee is already well-known.
Thankfully, that means that even if you don't get to visit this beautiful country, you can still experience Korean instant coffee culture by heading to your nearest grocery store or Asian market. There they most likely will carry many at-home Korean coffee brands like Maxim Gold, or other Korean stick coffees.
Over the years we've searched for the best instant coffee in Korea, so that you don't have to sift through all the duds yourself. This post covers the best instant Korean coffee brands, as well as some interesting tidbits about Korean coffee culture and the history of coffee in Korea.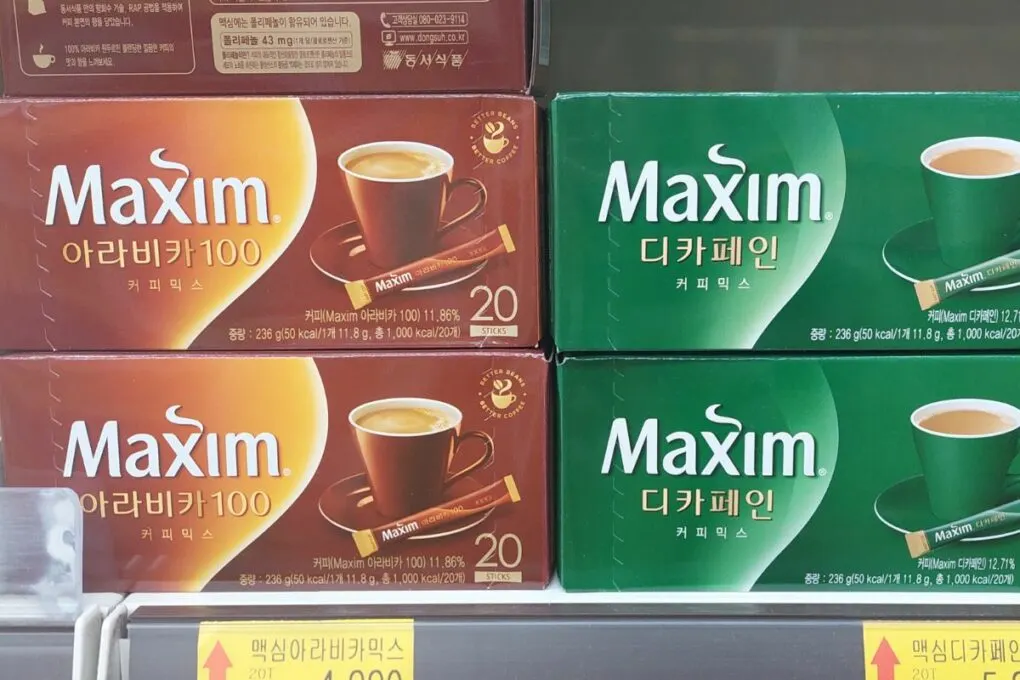 Instant Coffee Culture in Korea
South Korea's coffee culture is constantly evolving. In comparison to other regions of the world, where coffee consumption is ingrained in the culture, coffee in Korea is a young and adaptable industry.
Coffee only became a part of South Korean culture in the late nineteenth century. Early records show that Kong Gojon, the first recorded Korean to sample coffee, had it while he was taking refuge at the Russian Legation in 1895, following the assassination of Queen Min.
He loved the bitter brew so much that in 1890, he commissioned Aleksey Seredin-Sabatin to build an imperial cafe at Deoksugung Palace. Apart from being a part of the royal seal, at the time, coffee could only be enjoyed by royals and the upper classes in Korean society.
Dabangs, or coffee shops, first appeared in the Myeongdong neighborhood of Seoul in 1927. Dabangs are traditional Korean coffee shops that typically serve savory cakes with their coffee.
Dabangs' birth then paved the way for a cultural revolution. Cafes began to spread throughout the cities of Korea in the 1970s. These upscale coffee shops catered to students and professionals, still the two groups in Korea which most frequent coffee shops.
In 1976, instant coffee also became popular. Instant coffee was first introduced to Korea by the Americans during the Korean war. Maxim coffee sticks, manufactured by Dongsun Foods, were the first to introduce instant coffee mix sachets, which picked up steam incredibly fast.
South Korea had become the world's largest instant coffee consumer by 1990. Koreans came to adore it because it's trendy, inexpensive, and shelf-stable, in addition to offering the required kick of caffeine.
When I was teaching English in Korea, everyone in my office would start off their morning with at least two scoops of instant coffee with hot water in these tiny paper cups they always keep near the door. Coffee later became a symbol of modernization, and in Korea the brewed form is quite expensive.
This is due to the fact that the price isn't so much for the coffee, but actually for access to a coffee establishment. With the exception of animal cafe, instead of calling it an entry fee, the cafe will just sell overpriced coffee.
There are many themed cafes in Korea – cat cafes, flower cafes, board game cafes, virtual reality cafes, and even toy cafes. The atmosphere and unique attractions of cafes in Korea are often more important than the coffee, especially in cities like Busan or Seoul.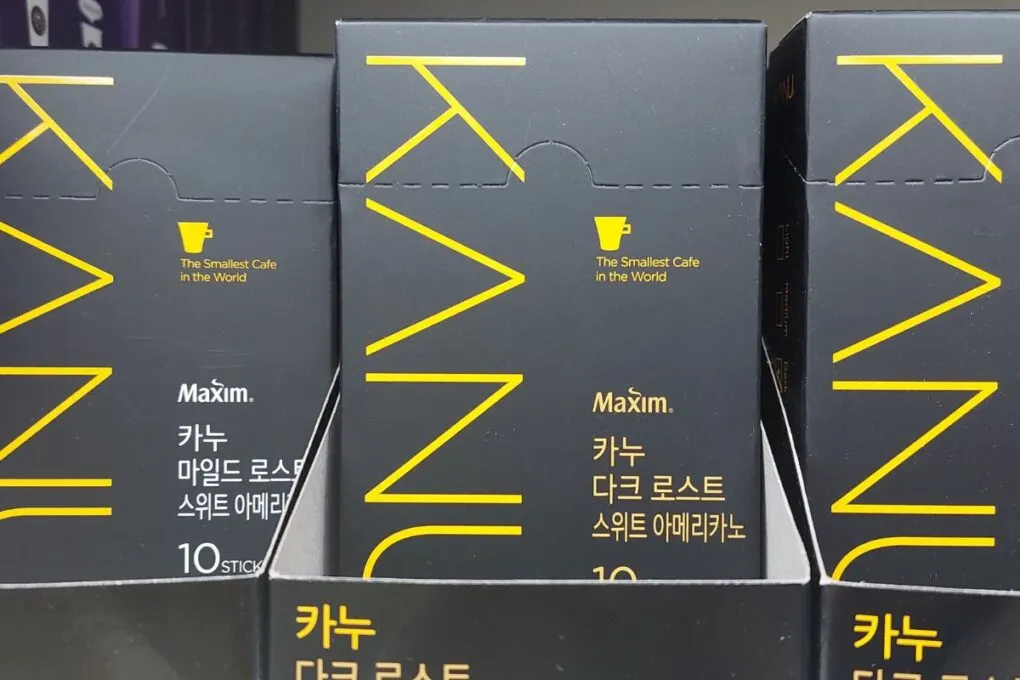 How to Make Instant Coffee Better
Nothing beats the convenience of snipping a stick or sachet of instant coffee. While it's not the ideal choice for a quality morning cup of java, it sure is an easy alternative, especially when we've run out of beans.
If you want to improve your Korean instant coffee game, make sure to buy quality instant coffee. More and more specialty roasters are making instant coffees that offer markedly better quality than commercial brands out in the market.
South Korean instant coffees vary based on the quality of beans and the manufacturing process. There are a whole lot of options, and it all depends on what is the best instant coffee for you. Some instant coffee can smell amazing, just like a fresh brew, while others reek like burnt tires.
Still others have fruity, floral or even cacao notes, though most options taste sour, overly bitter, or worse – flat. Up your instant coffee drinking experience with these simple tips.
Make it with less water than suggested, and top with milk or cream.
Use the entire coffee (coffee only, without added sugar) and mix it with another sweetener of choice. Think honey, maple syrup, agave nectar, or other flavored syrups like chocolate, caramel, salted caramel, or hazelnut.
Make a Coffee Smoothie with your instant coffee stick or sachet.
Try this affogato recipe by adding in a dollop of ice cream.
Why not try your hand at making the Tik Tok sensation, Dalgona coffee? More on this coffee below.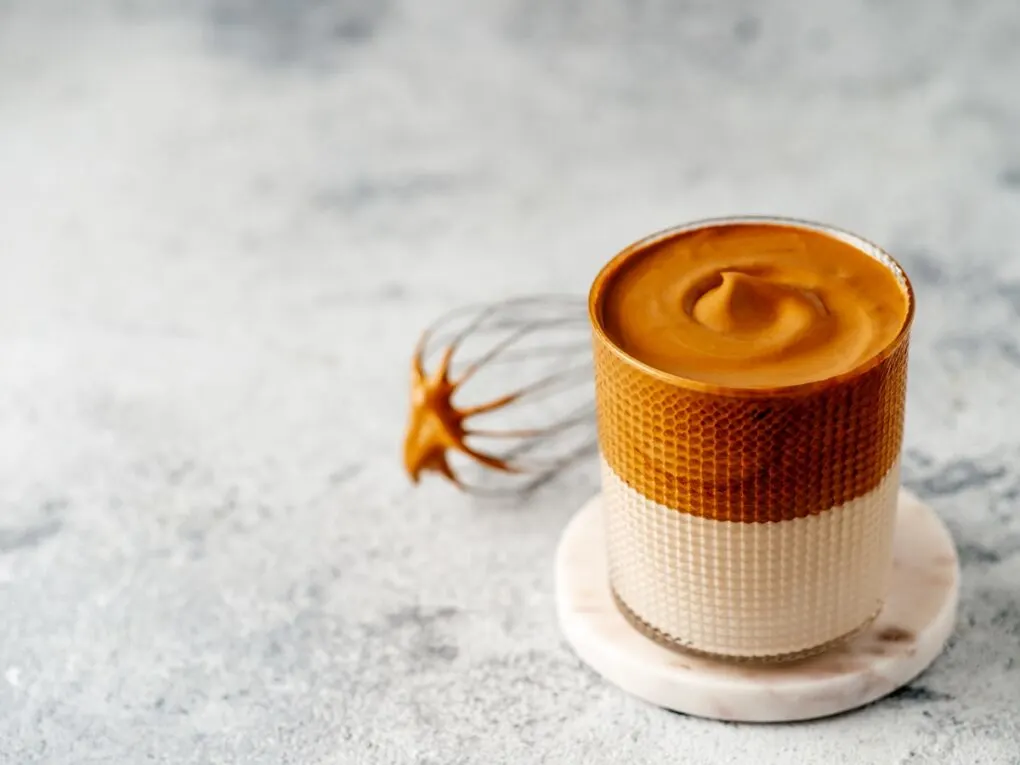 Dalgona Coffee
Dalgona coffee was introduced well after the iconic dalgona candy, but it's just as popular, if not more so. When the world was in lockdown due to COVID-19, dalgona coffee became a massive Tik Tok sensation, with everyone, even Hallyu stars, attempting to replicate the coffee trend at home.
It's made from instant coffee, sugar, and a strong base of milk. Dalgona is a coffee-flavored beverage served with iced milk. It's quite difficult to make (based on the number of times we've attempted it during the lockdowns), but once you've succeeded, it's easy to see why people have fallen in love with it.
Every sip has a frothy elegance that can only be surpassed by the sense of accomplishment that comes from managing to make it correctly. The cloud-like consistency of the fluffy coffee top brought joy to many in the midst of isolation.
The quick whisking required to achieve the delicate froth on top can be messy and time-consuming, but the result is a creamy and milky treat with a delightful texture. This quick dalgona recipe shows you how to make it at home.
The origins go back a long way in South Korea, however, to the Korean War. Dalgona was a popular candy for young children back then, and it came as part of a game.
There were numerous dalgona vendors on the street following the war, each with a portable charcoal stove that allowed children to make their own dalgona candy. They only paid a few pennies.
The exchange began when the vendor handed you a low-cost ladle containing a small amount of sugar. Squatting down, you place the ladle directly on the briquet and stir the melting sugar with a disposable wooden chopstick until it caramelizes.
When the sugar turned a deep amber color, a small amount of baking soda would be added, then the contents of the ladle would transform into a golden bubbly mass. You quickly turned it over onto a flat surface.
Then the vendor pressed the mass down with a hotteok press to flatten it, and gently made an indentation with a shaped cutter. The game would be to eat the shape from out the middle without breaking the border; if you could do it, you got another treat for your trouble.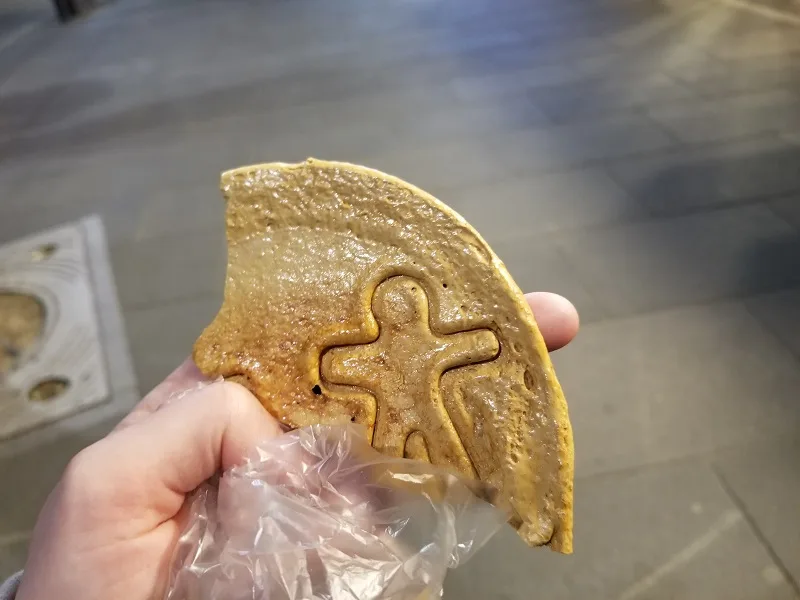 9 Best Korean Instant Coffee Brands
South Korea has an emerging coffee culture, and it's easier than ever to enjoy a taste of it. From the many interesting cafes to boxes of instant coffee – you can get your caffeine fix almost anywhere you go.
So I've rounded up the 9 best Korean instant coffee brands that aren't just affordable, but also taste good. Maxim is Korea's most popular instant coffee brand, and after a few sips, you'll understand why.
Started by Dongsun Foods in 1976, Maxim Coffee products can be found not only in all East Asian supermarkets, but also in global markets. We'll cover a handful of them here, because aside from variety, they're accessible as well as a great gateway into the Korean instant coffee experience.
Maxim Original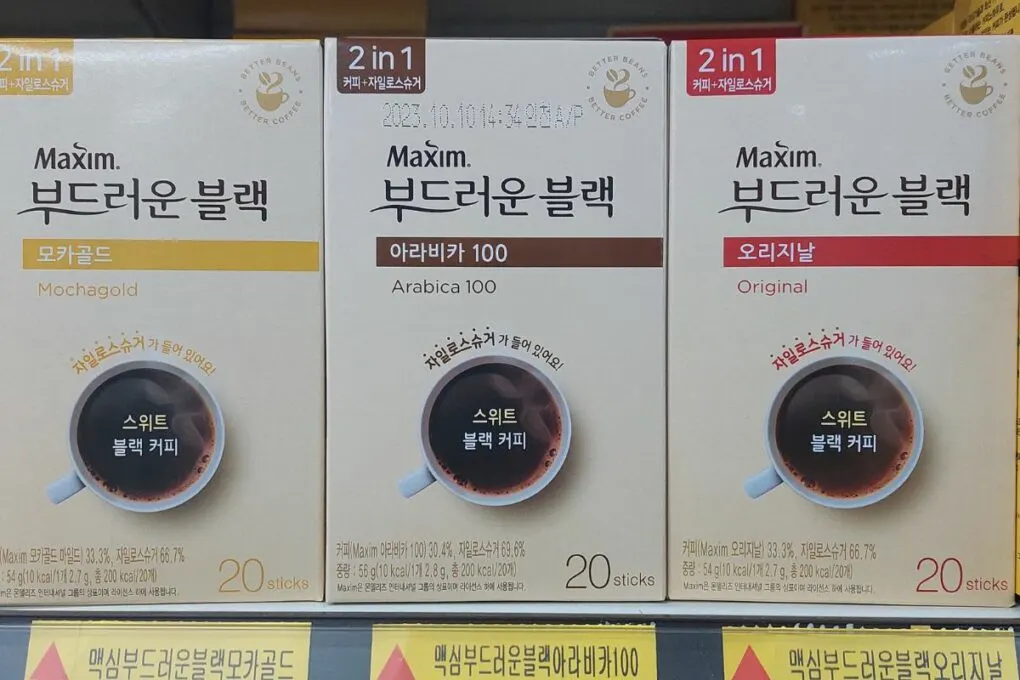 Average Price: $22 for 100 sticks
Where to Buy: Amazon
Maxim Original is more bitter than the Gold line, and is generally recommended for those who prefer stronger coffee. The flavor is bold and rich, with just enough sweetness & creaminess from the added sugar and creamer.
This is the instant coffee mix for you if you prefer your coffee strong, sweet, and creamy.
Maxim White Gold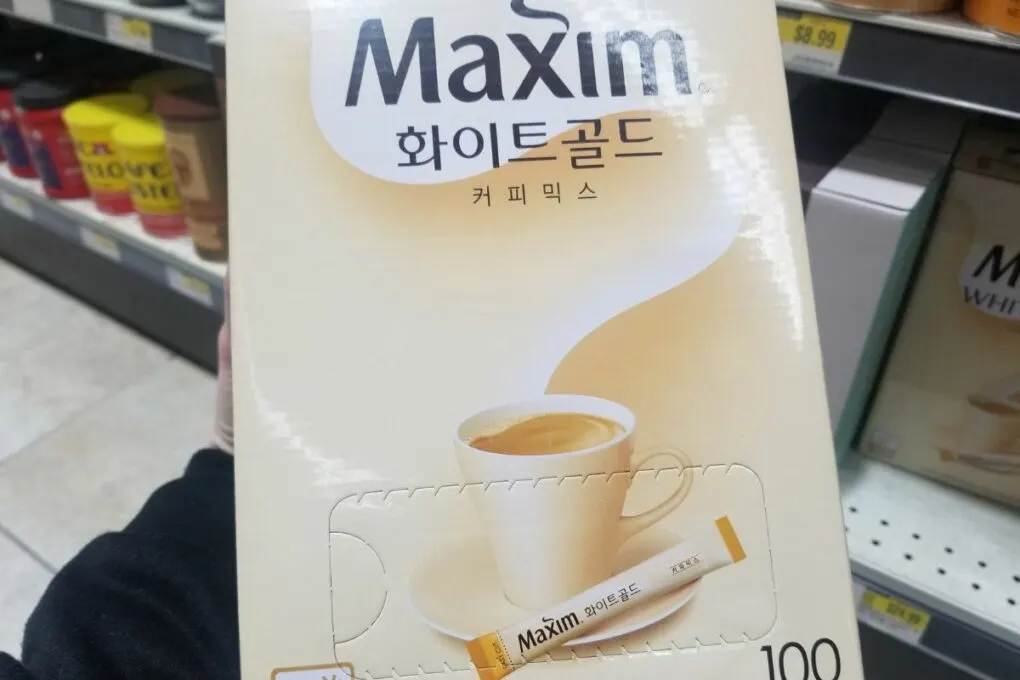 Average Price: $30 for 100 sticks
Where to Buy: Amazon
From popular instant coffee manufacturer Maxim, the quality of the coffee beans used for their Gold line is much higher than the original blend. Thus the Gold line is more expensive and tastes even milder than the Original line.
This instant coffee mix has an extremely smooth flavor and contains a delicious blend of coffee, but unlike the other blends is inherently creamier and sweeter. Like many Maxim individually wrapped instant coffee packets, it has a sugar control feature; you simply pinch the packet at the end to control the amount of sugar in your final cup.
Maxim Mocha Gold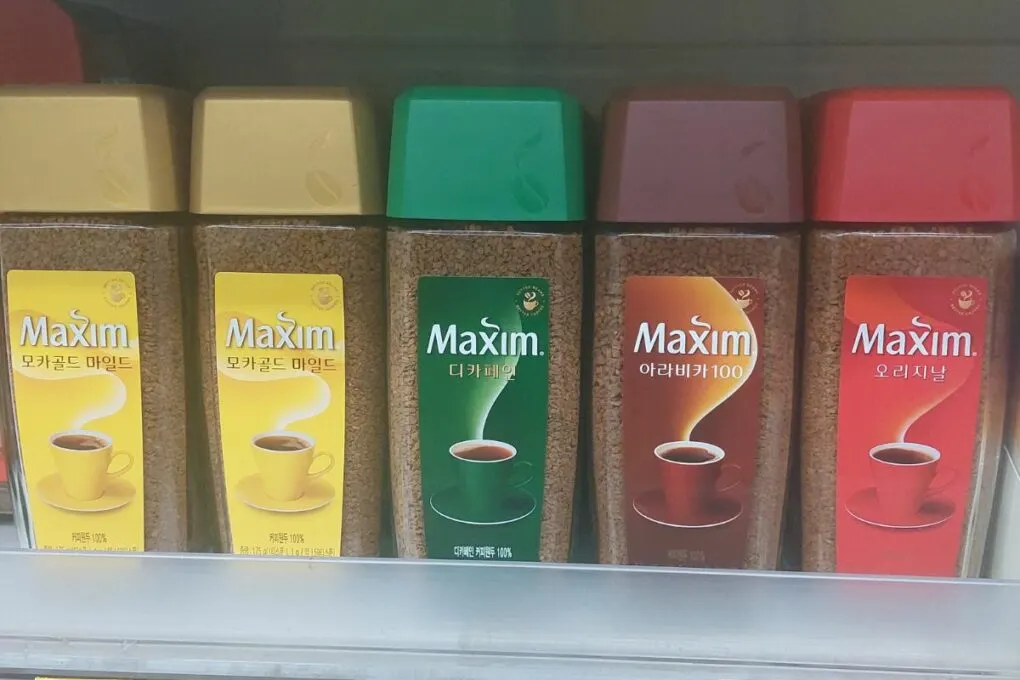 Average Price: $29 for 100 sticks
Where to Buy: Amazon
The Mocha Gold series, with top Hallyu star IU as a celebrity endorser, is arguably their best-selling variety. Maxim's Mocha Gold line is available in three different flavors: Light, Mild, and Simple Latte.
The mild version is the most popular among these three in the East Asian nation because of its overall pleasant taste, not at all bitter. The Light version has 25% less sugar, while the Simple Latte has no sugar but a touch of milk, to make it velvety smooth.
KANU Instant Coffee (by Maxim)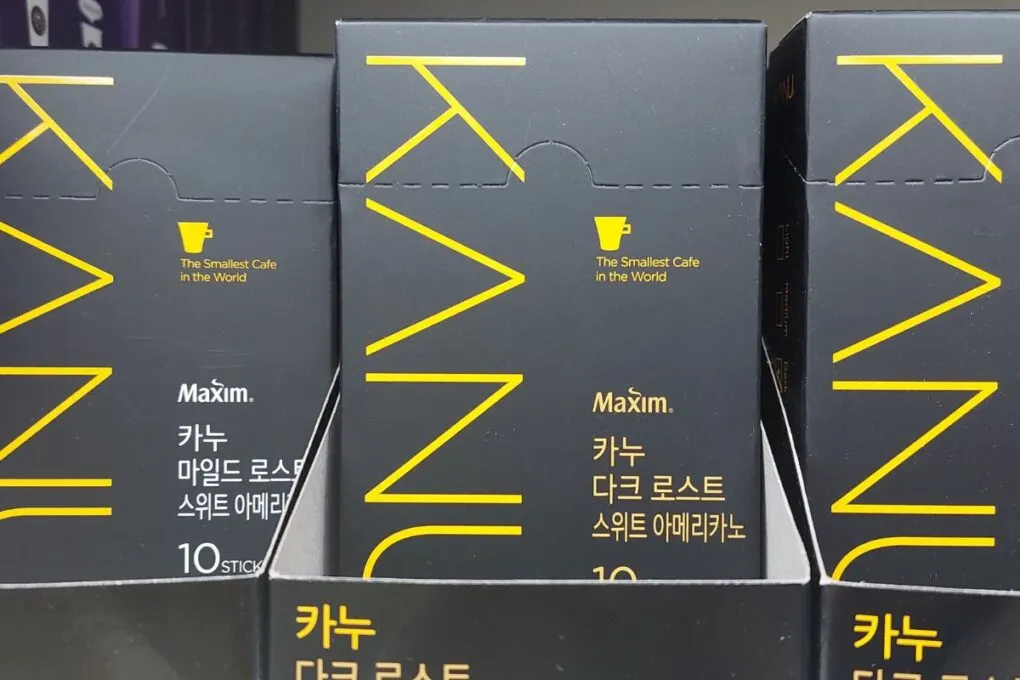 Average Price: $48 for 150 sticks
Where to Buy: Amazon
Maxim owns the KANU Coffee instant coffee brand. This instant brewed coffee brand debuted in 2011, amid rising demand for high-quality instant coffees.This line is marketed as cafe-style coffee with a stronger caffeine kick, and it lives up to the promise.
The OG Oppa Gong Yoo was a longtime brand ambassador for Maxim KANU, which has a wide variety of specialty coffees to suit everyone's tastes. The Dark Roast Americano is th emost popular and has a strong, robust flavor; other variants include Medium Roast, Light Roast, Latte, Tiramisu, and Decaf.
Do check the label of the instant coffee you are purchasing, because some come as "mini" versions, which make coffees about the size of an espresso. You'll have to use more packets to make a sizable cup of coffee, so be aware of what you're buying.
Namyang French Cafe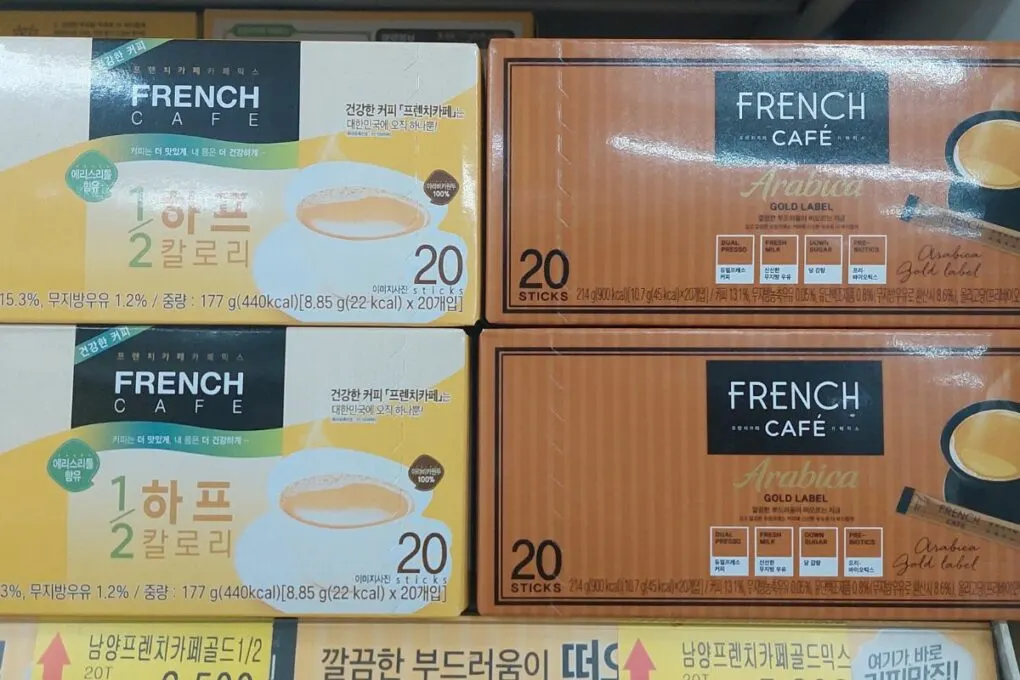 Average Price: $50 for 100 sticks
Where to Buy: Amazon
Namyang French Cafe takes pride in its delicious instant coffee, and with good reason. Fun fact: actress Kim Tae hee and actor Kang Dong Won both endorse French Cafe coffee from Namyang.
The company offers a variety of coffee blends and roast types, but the most popular are the original blend and Arabica gold. The coffee tastes almost identical to Maxim, with a well-balanced blend of strong coffee, cream, and sugar, providing a velvety texture in every sip.
It contains nonfat milk and only a trace of sugar, but the ingredients list corn syrup, hydrogenated vegetable oil, skim milk, mineral mixture, milk protein concentrate, and xylitol sweetener, so do with that what you will.
Namyang Lookas 9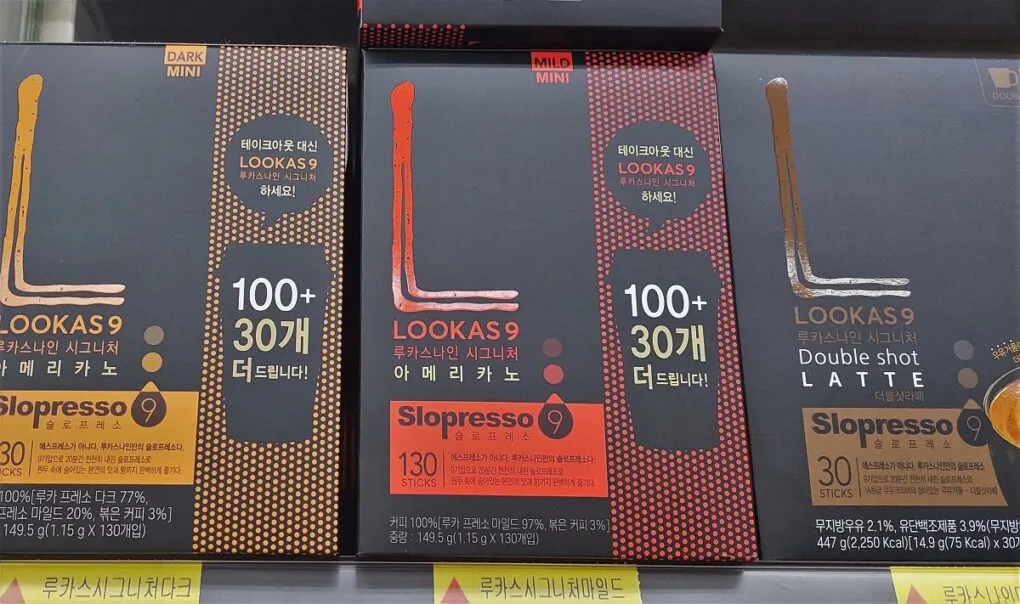 From the same manufacturer as Namyang, the French Cafe brand also makes Lookas9. What's distinct about this instant coffee line is that they're all Americanos, which is actually Koreans' most popular coffee drink. These instant americanos come in four different versions, with varying levels of sweetness in each one.
Maxpresso 3-in-1 Instant Coffee Packets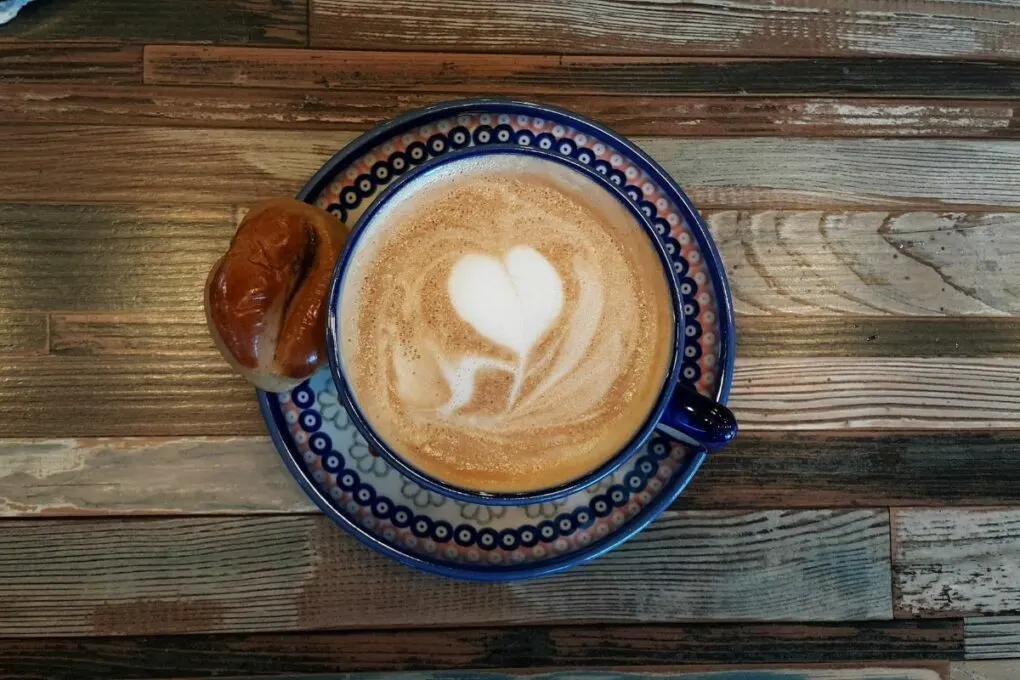 Another good Korean instant coffee brand to try is Maxpresso. It distinguishes itself through its expert bean selection and unique manufacturing process – in which instant coffee granules are freeze-dried at -40 degrees Celsius.
The freeze-drying process protects the quality of the coffee crystals. It also keeps the aroma and flavor profile intact. It's most well-known for its Mild Espresso blend, which requires only 2.5 oz of hot water to dissolve the instant coffee powder.
This stick coffee comes with a non-dairy coconut oil creamer, and a moderate amount of sugar that is both convenient and adjustable. If you want a stronger, more bitter coffee, use less sugar. This stick coffee is unusual in that it can also be used to make hot or cold coffee.
Ediya Coffee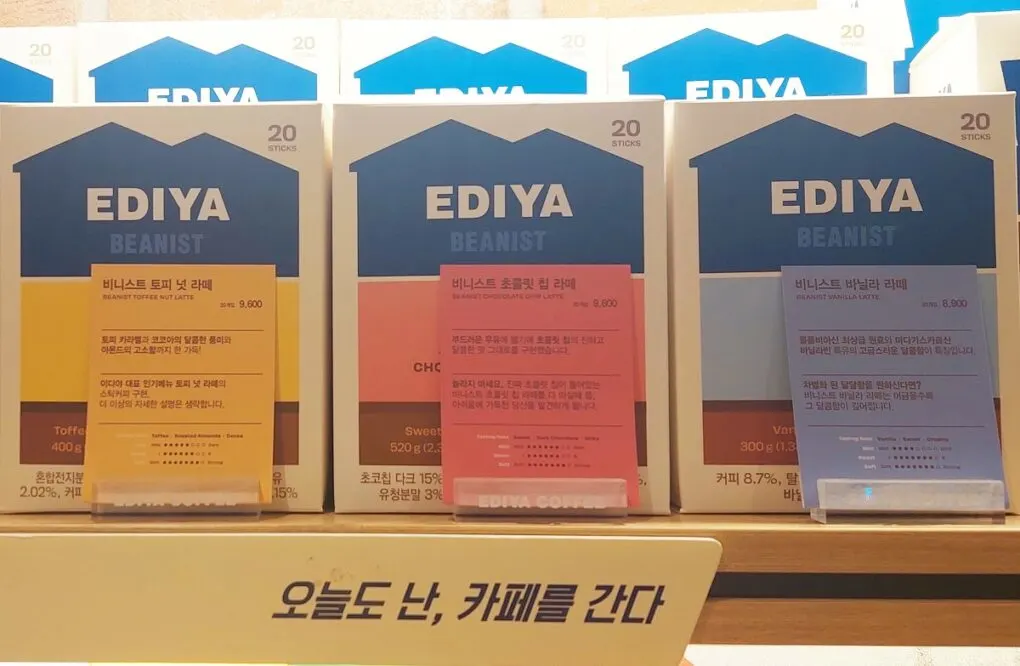 EDIYA Coffee, Korea's number one coffee franchise company, also produces their own instant coffee line, Ediya Coffee Beanist. The word "Beanist" is derived from combining the words "beans" and "specialist."
Choose from the original Americano, which is full-bodied and aromatic, or the Mild Americano, which has a mild smoky flavor and a warm, floral tartness. There's a 3-in-1 version and a Special Edition American with a wonderfully rich aroma, warm acidity, and an overall balanced taste.
Caffe Latte, Toffee Nut Latte, Chocolate Chip Latte, and Vanilla Latte are among their Latte options, which are sold almost exclusively at their Ediya Cafes.
Holly's Coffee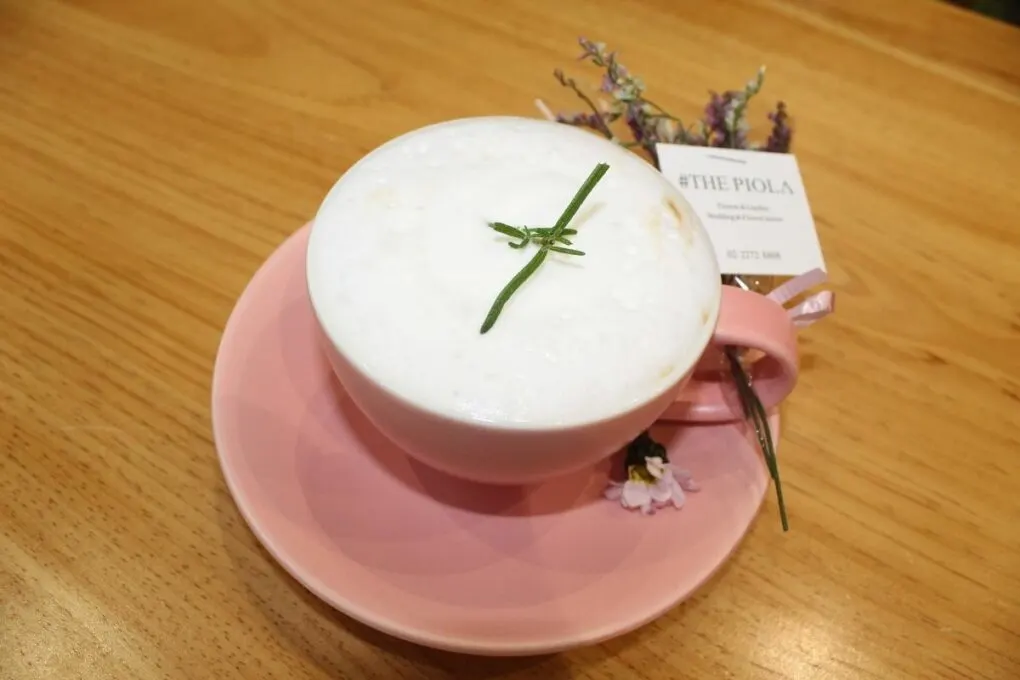 Average Price: $ 6.50 for 10 sticks
Where to Buy: Gmarket
Hollys Coffee is another well-known coffee chain in South Korea. The first espresso coffee house in Korea claims to have pioneered the second-generation coffee culture in the country, at a time when instant coffee dominated the market.
While the brand's primary focus is already on global expansion, their instant coffee line deserves to be included on our list. Holly's Coffee instant coffee sticks contain high-quality coffee powder, remarkably obtained by the espresso method, which retains more flavor at the cost of requiring a low temperature and offering a lower yield.
Their instant coffee line consists of Ice Cold Brew, Real Belgian Chocolate Latte, Americano Dark, Decaf Americano, Vanilla Delight, Cafe Latte, Signature Americano, and Hazelnut Americano. Most significant is the Ice Cold Brew, because instant coffee is usually made hot, but this instant coffee is best iced.
From my extensive taste testing, the yummiest is the Real Belgian Chocolate Latte. It's the perfect after meal indulgence, with a good caffeine kick and a well-rounded chocolate flavor.