If you were asked to name famous Seoul tourist spots right off the bat, the first thing that came to mind would probably be the royal palaces or the massive Seoul skyscrapers.
Despite being such a small country, Korea somehow manages to be home to attractions like the tea fields of Jeju and the toilet museum, as well as some of the best-preserved ancient temples in the world.
What's even more impressive is that they manage to keep Korean heritage well-preserved and on display, thanks to government-funded museums about anything & everything (such as kimchi & folk music).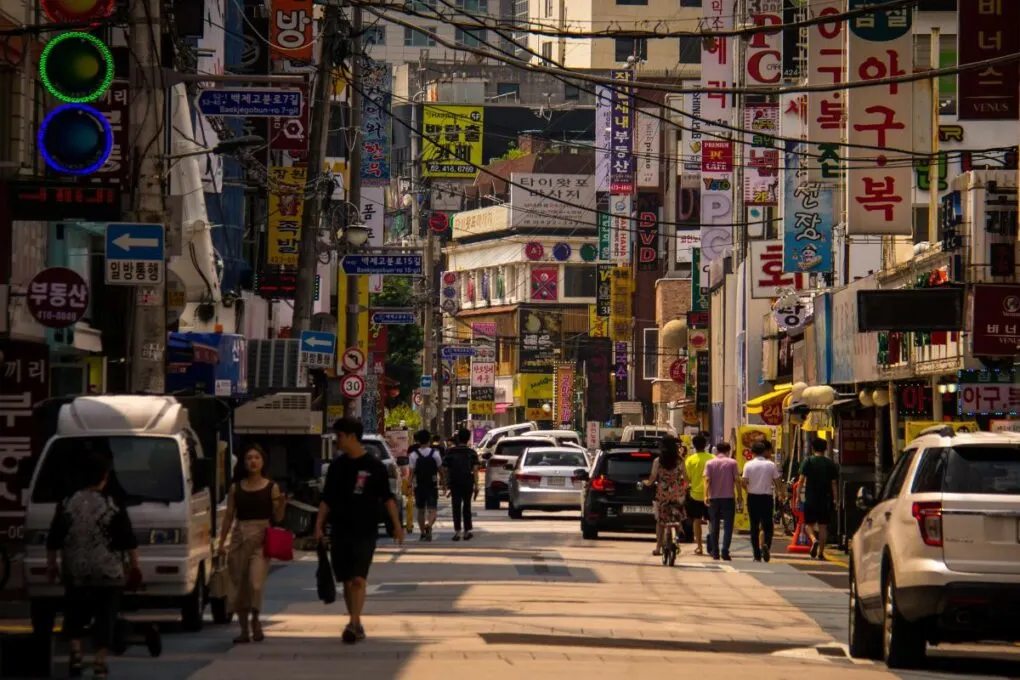 Places to Visit in Seoul for Foodies
Haebangchon
Season: year-round
Location: Noksapyeong Station (Line 6; Exit 2)
At night, Haebangchon is an area full of hole-in-the-wall bars that often feature live music like jazz, indie, and city pop. Most of the people who visit are local hipsters and artists just enjoying the soft vibes and aesthetics, which is a stark contrast to neighboring foreigner-friendly Itaewon.
During the day, restaurants start serving food from brunch onwards, and the first thing you'll notice is the number of pizza spots and retro diners, owned mostly by foreigners or English-speaking Koreans. This is by far my favorite Seoul neighborhood, and as-of-yet it's still undiscovered by tourists.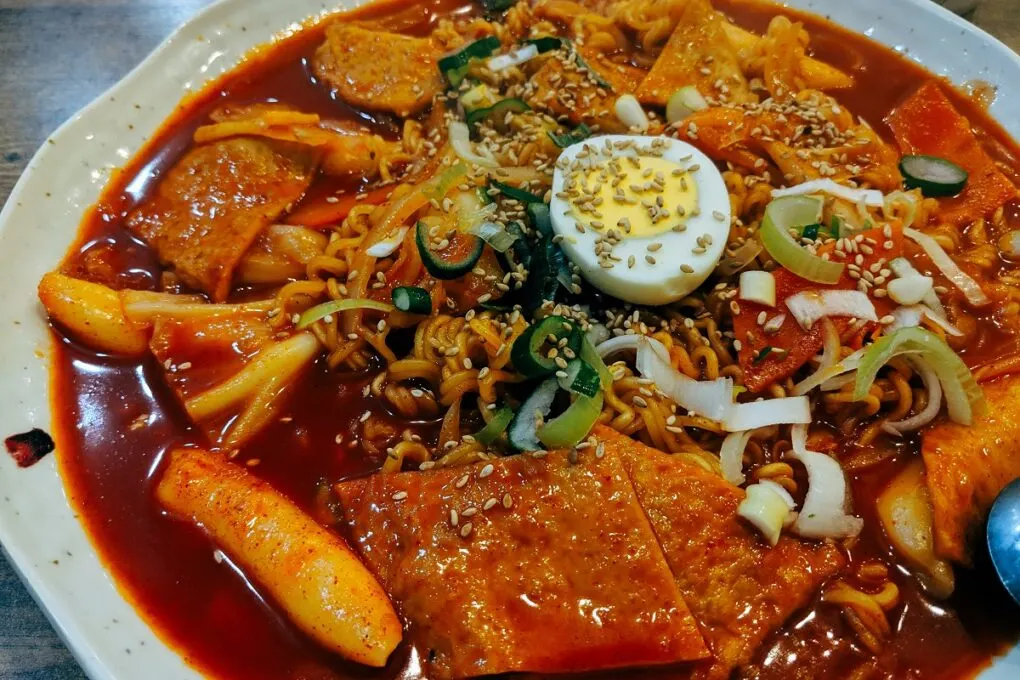 Common Ground
Season: year-round
Location: Konkuk University Station (Lines 2 & 7; Exit 6)
Typically seen in student neighborhoods, container shops like Common Ground are widely considered a hot aesthetic by youth nowadays. Known for its large blue color and its atypical design, Common Ground is a large complex that houses various cafés and restaurants with rather interesting food choices.
What's more, the prices are student-friendly , so you may find yourself buying more food than you should! It's also the perfect spot to go café-hopping with your friends.
Nudake Café
Season: year-round, 11:00 AM to 11:00 PM
Location: Seongsu Station (Line 2, Exit 4)
This café is known for showcasing installation art with attention-grabbing concepts. But what people really come here for are the quirky cakes and strangely-colored pastries, which are displayed like museum pieces.
They even have tags that mimic the ones you see next to fancy sculptures, but my favorite order remains the Korean coffee shop favorite: cafe latte.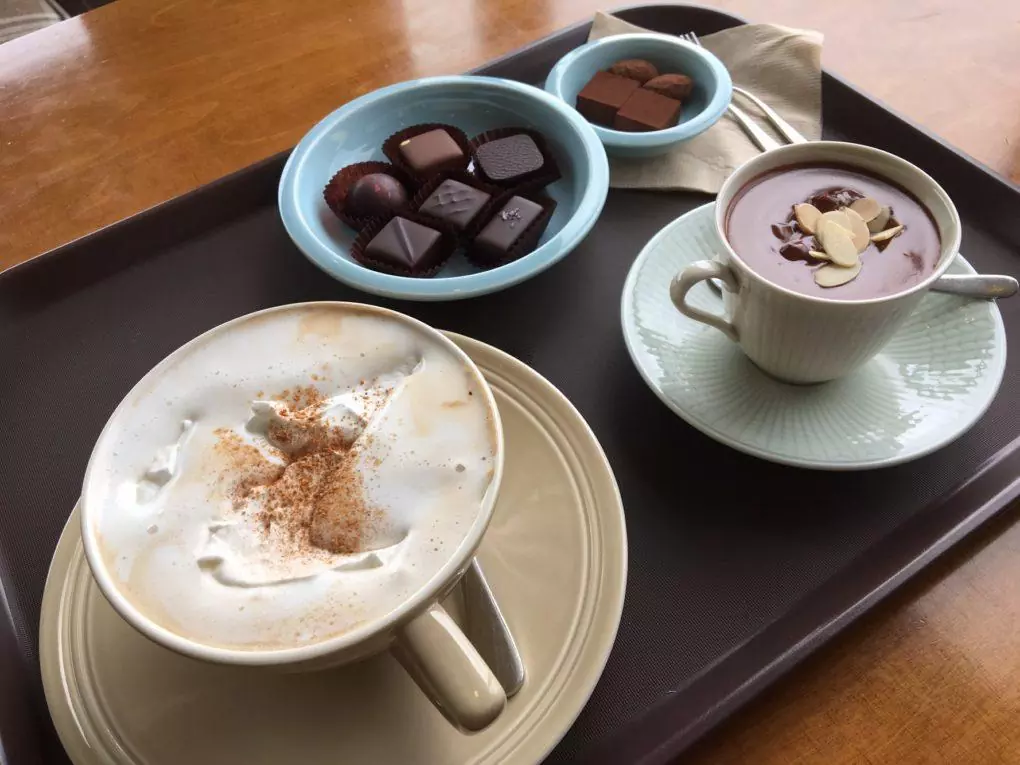 Places to Visit in Seoul for History & Culture
Mullae (Old Town Seoul)
Season: year-round
Location: Mullae Station (Line 2; Exits 1 & 7)
"Mullae" is the Korean word for the spinning wheel. It became the nickname for this area back in the 1930s, when it was known for its textile production. Later on it came to be considered Seoul's main manufacturing capital.
Even if Mullae is not considered the trendiest place to visit in Seoul, the sophisticated blend of vintage and modern elements in its nooks & backstreets make it a cozy refuge for those seeking a quiet walk through Seoul.
Seongsu Brickwall Street
Season: year-round
Location: Seongsu Station (Line 2; Exit 4)
Like Mullae, Seongsu is known as a manufacturing destination; it provides most of what is sold in big Seoul markets like Namdaemun & Insadong. The iconic red brick wall in the cafe street (성수동카페거리), six minutes away from the station, reveals traces of former factories, now turned into unique spaces that serve coffee and sell various chachkis.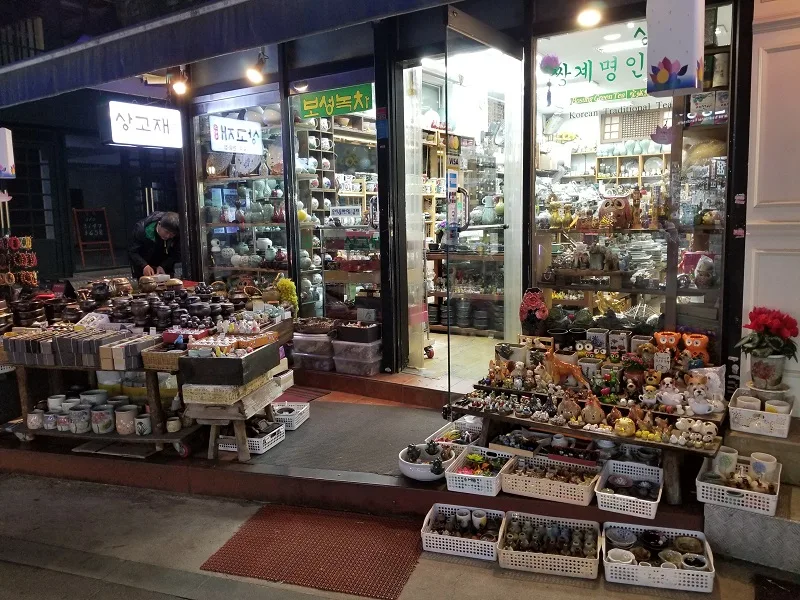 Cheongun Literature Library
Season: year-round, 10:00 AM to 6:00 PM (Closed Mondays)
Location: Gyeongbokgung Station (Line 3, Exit 3); Gwanghwamun Station (Line 5, Exit 2)
In the Joseon period, Koreans were known to have a strong love for reading. So much so that their events had a specified area for locals who'd rather read than engage in festivities. You can experience this too by coming to the Cheongun Literature Library.
It also has a nice view of the majestic Inwangsan Mountain, adding to the therapeutic ambiance needed for enjoying a book.
Eunpyeong Hanok Village
Season: year-round, 10:00 AM to 6:00 PM (Closed Mondays)
Location: Bulgwang Station (Line 3 & 6; Exit 2)
Of all the hanok villages in Seoul, Eunpyeong Hanok Village is the most recently-built one. This is clear in the way the hanok houses have a more modern feel, but at the same time have figured out a creative way to preserve the hanok's traditional charm.
Moreover, it's located near Bukhansan Mountain, so this Seoul landmark is best seen while sipping tea from any one of the tea houses found here.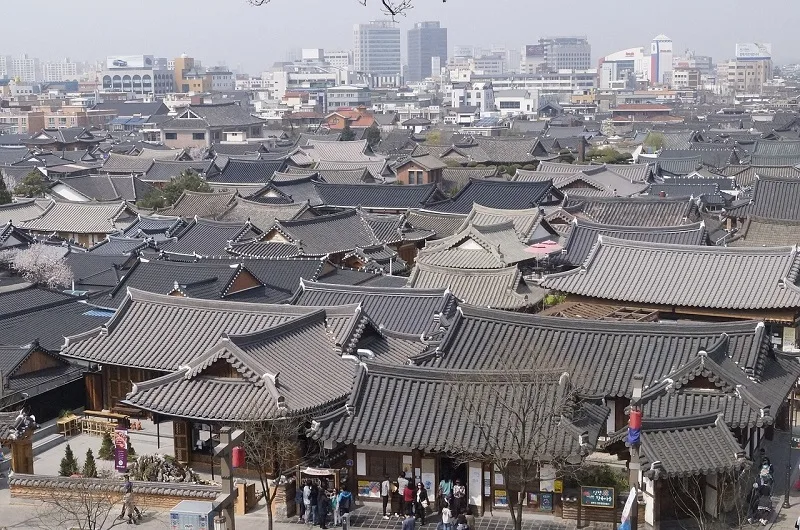 Places to Visit in Seoul for K-Pop Fans
Myeongdong Underground Shopping Center
Season: year-round, 9:00 AM to 10:00 PM
Location: Euljiro 1-ga Station (Line 2; Exit 7)
If your local stores are not selling your desired K-Pop merchandise (they're often sold out in the US), there's a huge chance that this place still has it. If you look closely, you may even see some limited edition photocards, light sticks, and albums from big artists signed to HYBE and the Big 3 labels (SM, JYP, and YG).
The only downside of Myeongdong is that the prices can get competitive, so you may want to practice your haggling skills if you want to beat out the other fans.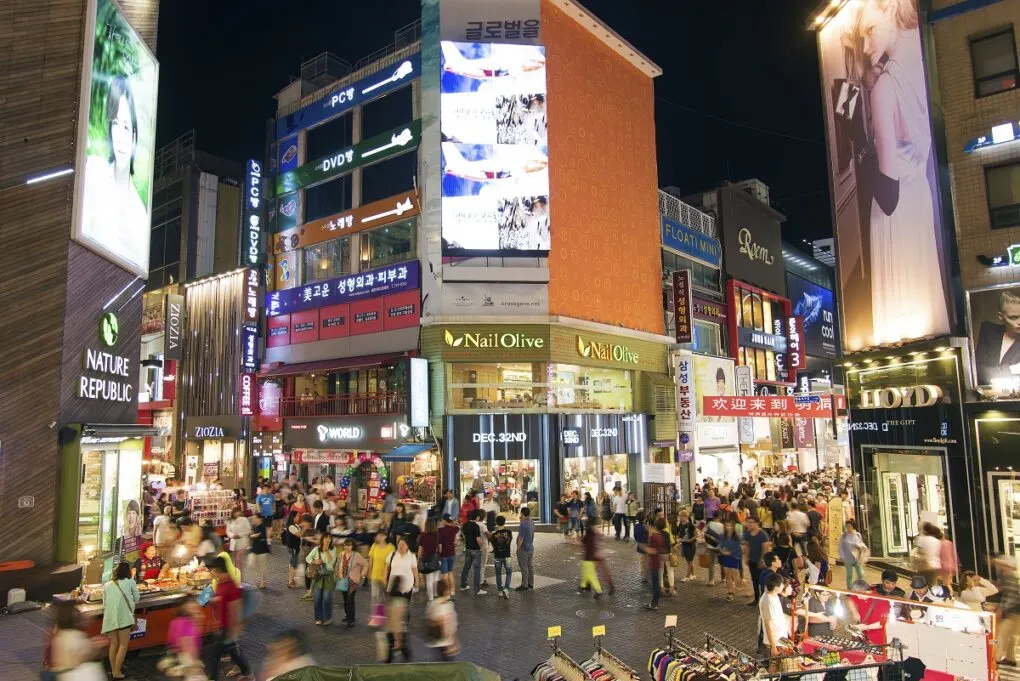 Laundry Pizza
Season: year-round, 12:30 PM to 12:00 AM
Location: Sinnonhyeon (Line 9, Exit 4); 강남구 역삼동 810-13 지하1층
BTS, GOT7, and NCT 127 are three internationally-acclaimed boy bands that did photoshoots here for their albums. No wonder this quirky Seoul tourist spot is always full of fans asking to try the pizza combo of their favorite idol.
It's also an influencer's haven, since the whole restaurant is full of vibrant retro décor for people to play and pose with.
Soul Cup Café (New JYPE)
Season: year-round, 9:00 AM to 10:00 PM
Location: Olympic Park Station (Lines 5 & 9, Exit 4)
This is another spot where you can run into JYPE artists like Stray Kids and Twice just casually buying coffee during their breaks. It's nice to see them act like regular coffee shop visitors and dress all casual without a care of being filmed.
One of the reasons why they frequent this place often is that, just like any JYPE employee, they are given tokens of good behavior and they can use it to get their much-needed coffee fix after late-night dance practices.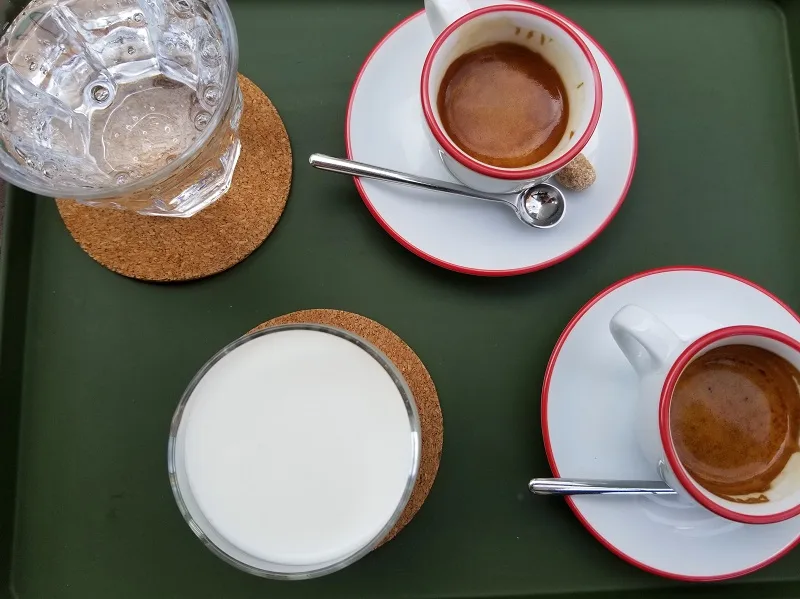 Places to Visit in Seoul for K-Drama Fans
Deoksugung Stonewall Walkway
Season: Spring & Autumn
Location: City Hall Station (Line 1 & 2; Exits 1, 2, & 12)
This year, the K-Drama "Extraordinary Attorney Woo Young-Woo" has taken the world by storm; locals can't help but find the series endearing. No wonder this cursed walkway suddenly filled with couples defying superstition after episode 10 aired… you'll just have to watch to see what I mean.
Even though there's a rumor that couples will eventually break-up days later, fans of this K-Drama are not scared. Plus, the stonewall is the perfect background for lovely couple shots in the spring and autumn season.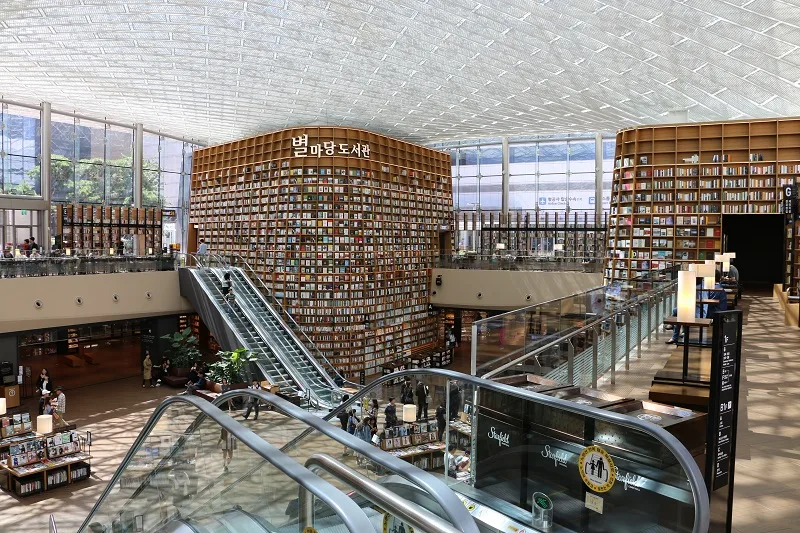 Starfield Library
Season: year-round, 10:30 AM to 10:00 PM
Location: Bongeunsa Station (Line 9; Exit 7); Samseong Station (Line 2; Exit 5 & 6)
Fans of "Record of Youth" often try to recreate the scene where Sa Hye-joon and An Jeong-ha went on a date for the very first time. But, this area is notable for being in COEX Mall, a building specifically designed to make people come and experience everything Korea has to offer.
It has a large aquarium, a musical theater, a massive event hall, and even a casino.
Lotte World
Season: year-round, 10:00 AM to 9:00 PM
Location: Jamsil Station (Line 2; Exit 4)
If you want to increase your chances of witnessing a K-Drama filming, head over to Lotte World, because most date scenes happen here. From "Business Proposal" to "True Beauty," fans who have seen these shows have unintentionally memorized the layout of this Seoul theme park.
Moreover, this place has a lot of things couples can do while on a first date. What might make the date even more memorable would be to pretend you're both in high school again by renting a school uniform at the entrance.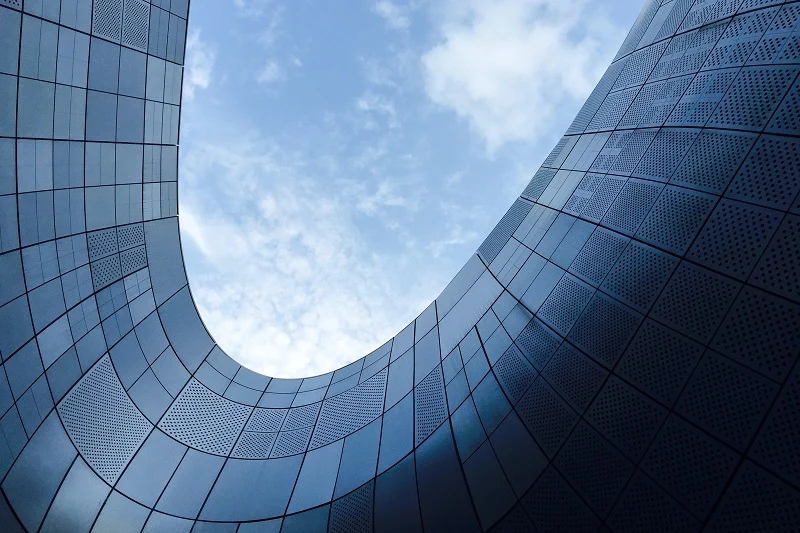 Most Popular Places to Visit in Seoul
Dongdaemun Design Plaza
Season: year-round
Location: Dongdaemun History and Culture Park Station (Lines 2, 4, & 5; Exit 1)
This massive museum is a literal night attraction, since its walls provide spectacular light shows for free. It's also the best site to get your late-night shopping fix, since it is one of the Bamdokkaebi Night Market locations. The others are in Yeouido, Banpo, and Cheonggyecheon.
What makes this stand out from the rest, however, is that DDP invites famous fashion designers to showcase their work in the open space. You might spot some of your favorite celebrities among the models, too.
Haneul Park
Season: Autumn
Location: World Cup Stadium Station (Line 6; Exits 1, 2, & 3)
Like Cheonggyecheon Stream, this park used to be a landfill area near the World Cup Stadium. Korea is actively seeking out ways to show how committed they are in their environmental initiatives by cleaning up these areas into public places with recreational equipment and green spaces.
After the restoration, it gradually became a youth hub full of pink muhly and pampas grass, which complement the beautiful sunsets seen here every October.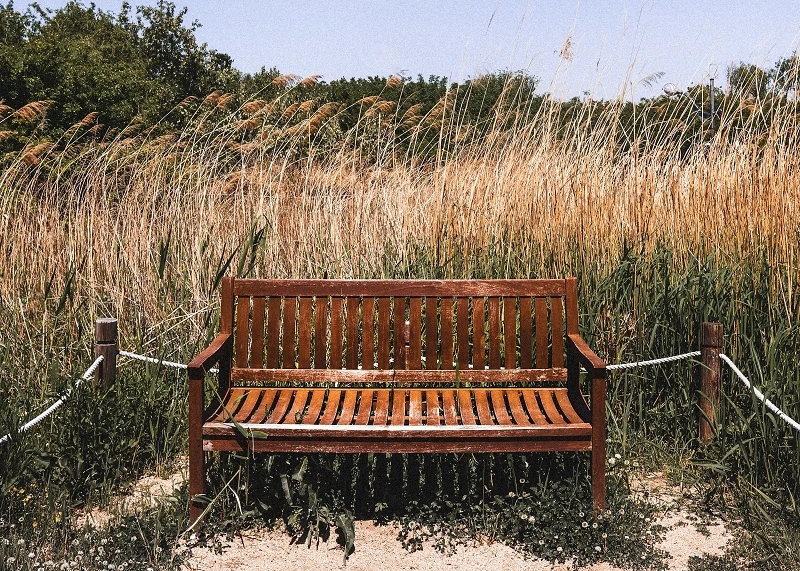 Seoul Forest
Season: Spring & Autumn
Location: Seoul Forest Station (Bundang Line; Exit 4) or Ttukseom Station (Line 2; Exit 8)
Since most of the Hangang Parks are always crowded with people, a fun alternative to enjoy some much-needed R&R is to visit Seoul Forest. Aside from passing through rows of tall trees, this park hosts a well-maintained butterfly garden and habitats for wild animals that wish to seek refuge nearby. It's serene and perfect for a romantic stroll with your partner.
Yeontral Park
Season: year-round
Location: Hongdae University Station (Line 2, AREX Line, Gyeongui-Jungang Line; Exit 3)
With views similar to New York City's Central Park, Gyeongui Line Forest Park is an urban respite for those who enjoy long strolls in the city. You'll find trendy eateries, pubs, and bars surrounding the area, and it's a brilliant place to people-watch and wait for interesting things to unfold.
The beauty about Seoul is that there's always something to do and see in every place you visit. But the real secret to enjoying Seoul is heading to any of these places with no real plans, and just following what the locals are doing and eating.
That way you'll be truly open to the many surprises in store when you visit the Seoul tourist spots featured here. Whether you're looking to explore or just see what the city has to offer, these are some of the best places to go in Seoul.