As a traveler, one of the most common dilemmas is an unplanned extended layover. It's happened to me more than once, and what was supposed to be just a quick, hour-long stay turned into a 7-hour distressful wait. This is not what I want for you on your Seoul layover.
If you find yourself experiencing a layover at Incheon Airport, fret not, but be aware that you will need to fill out a K-ETA and Q-Code before arriving at Incheon Airport. You're still going to have a great time because there are tons of things to do in Incheon Airport to have fun while awaiting a flight.
Read on to learn how to make your layover in Incheon Airport a worthwhile experience!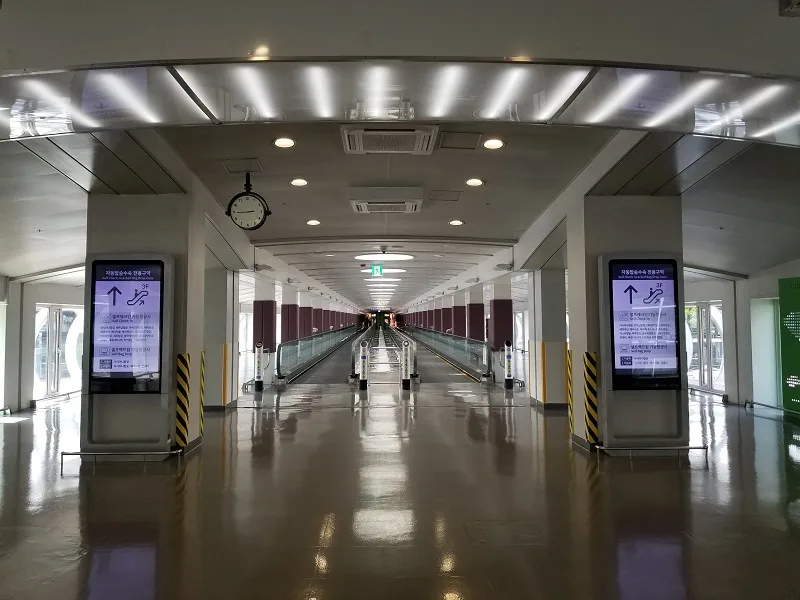 Before a Layover in Incheon Airport (Tips)
If only visiting Korea on a layover, you only need the following two documents, in addition to your passport and boarding pass.
Visa or K-ETA: This is the document required by Korea for you to go through customs and/or leave the airport. If you visited Korea before September 2021, even if you didn't need a visa back then, you will need a K-ETA now.
Check the official site to sort out whether you need a Korean visa or K-ETA (Korea Electronic Travel Authorization). These are good for 2 years, and you must apply at least 72 hours before your departure.
Note that from April 2023 to December 2024, citizens of 22 countries will temporarily NOT need a K-ETA or visa to visit the Republic of Korea: Australia, Austria, Belgium, Canada, Denmark, Finland, France, Germany, Hong Kong, Italy, Japan, Macao, Netherlands, New Zealand, Norway, Poland, Singapore, Spain, Sweden, Taiwan, the UK, and the US (including Guam).
Q-Code: This is part of the covid tracking system Korea has implemented since the end of 2019. Even though they no longer require you to be vaccinated or take a covid test, they still want to be able track you down if you at some point do test positive for covid. You can fill this out when you arrive.
If you don't want to leave the airport on your layover, for example if your bags are checked on, you don't need either of these documents, though I'd recommend a K-ETA, regardless.
What to Do Inside Incheon Airport
I'm sure that if you find yourself stuck in an airport after a long flight, the first thing that comes to mind is food. It's good then that Incheon Airport boasts a range of restaurants with affordable food you can try.
From fast food to local and traditional delights, you can find these stalls throughout the airport, and most of them are open 24 hours. Lounges also frequently offer one-day access to their buffet tables.
If you're craving something a bit fancy, there are also a few restaurants which serve gourmet cuisine. For those in the mood for relaxation, passengers can visit any of the airport's facilities without issue– and you'll be happily surprised to learn that this airport has features not seen in an ordinary airline terminal.
Exciting activities to do in Incheon Airport include watching a movie in their CGV theater, touring the golf course, or gliding in their massive ice skating rink.
How to Sleep at Incheon Airport on a Layover
A layover at Incheon Airport may mean that you arrive in Incheon during the wee hours of the morning. Since the airport accommodates flights 24/7, it's pretty natural to expect that there are sleeping zones for weary travelers from around the world.
Within the terminals you can keep your eyes peeled for the designated Nap or Relax Zones to sit in their comfortable reclining chairs, padded benches, and even beds.
All of this is free for transit passengers who aren't rechecking bags in Seoul, a fact which often surprises visitors. Because this is Korea, generally these are quiet spaces which encapsulate you from the world. There's plenty of space where you can park your things, especially on a weekday or during the day.
You needn't worry about thieves, either, because Incheon Airport has a state-of-the-art security system. You can even safely take a shower after getting your much-needed sleep, though there is a time limit for shower use.
While the standard airport seats are quite comfortable for a short rest, some of you may need more privacy to rest optimally. Incheon Airport Transit Hotel is a good choice that provides a pleasant place you can use all to yourself.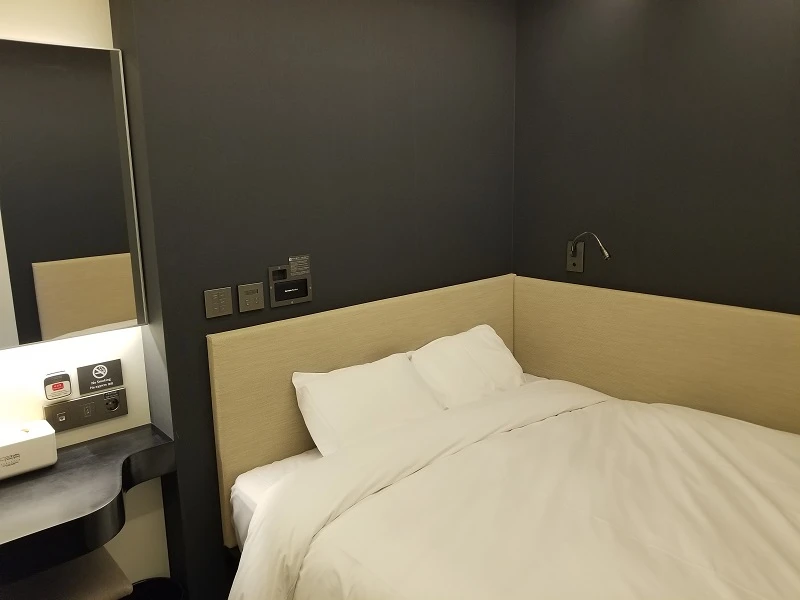 What they offer is a relatively spacious room with a comfortable bed and full amenities, right in the airport. If you feel like taking a long, heated bath to relax your muscles before slipping into bed, all of their rooms have a shower area which provides this comfort.
You can choose from a range of Korean, Western, and Chinese cuisine to be brought to your room whenever you get hungry, provided by their 24-hour service.
But if you're on a tight budget or happen to just be getting off the airport metro station at either Terminal 1 or Terminal 2, Darakhyu Capsule Hotel provides a reasonable space you can sleep in, rented by the hour.
Each capsule is padded with a luxury mattress, and you can adjust the temperature according to your liking. Moreover, a hub next to the bed lets you conveniently charge all your gadgets while connecting your music to the capsule's surround-sound Bluetooth speaker.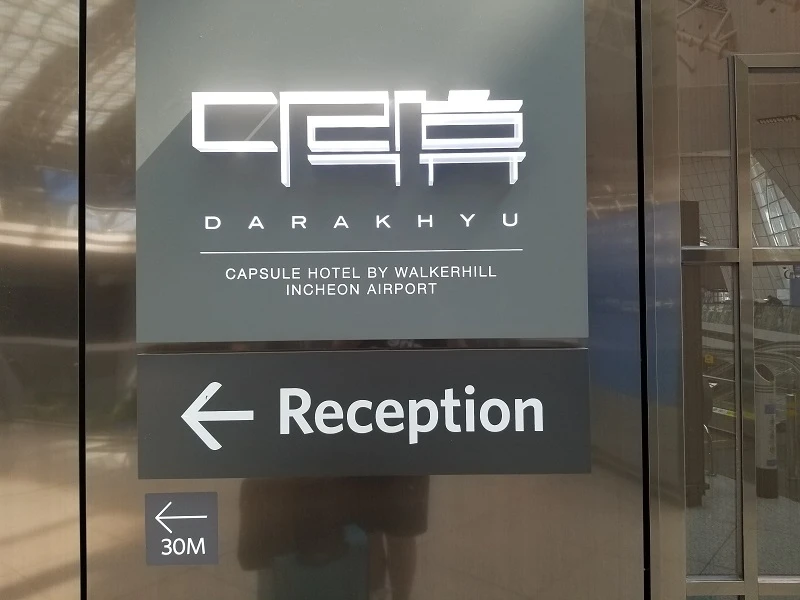 What to Do on a Layover in Seoul
Did you know that you can leave the terminal for awhile during a layover in Seoul? Incheon Airport offers this exciting deal for visitors where you can tour for up to 5 hours and witness some of Seoul's most famous sights.
Just visit their website and choose what you wish to do before leaving on your trip. Recent tour options include stopping by the Songdo Hanok Village and the Triple Shopping Streets for some retail therapy. Please note that all tours are temporarily suspended due to COVID-19 (except tours inside the airport).
Joining these tours also allows you to preview what it's like to visit Seoul's markets, with the goal of enticing you back for a longer trip to Korea. Here you can have the chance to interact with locals and get to know their way of life.
You can even purchase fascinating items like Hanji, a type of Korean traditional paper, or Dojang, a type of Korean traditional stamp, for any friends back home who might want a piece of Korean culture.
If historical sights are more of your thing, you can visit two of Korea's famous traditional palaces right in Insadong. What's convenient about this particular perk to a Seoul Layover is that the tour shuttles leave and drop off at terminal registration desks, which saves you time in getting back to catch your connecting flight.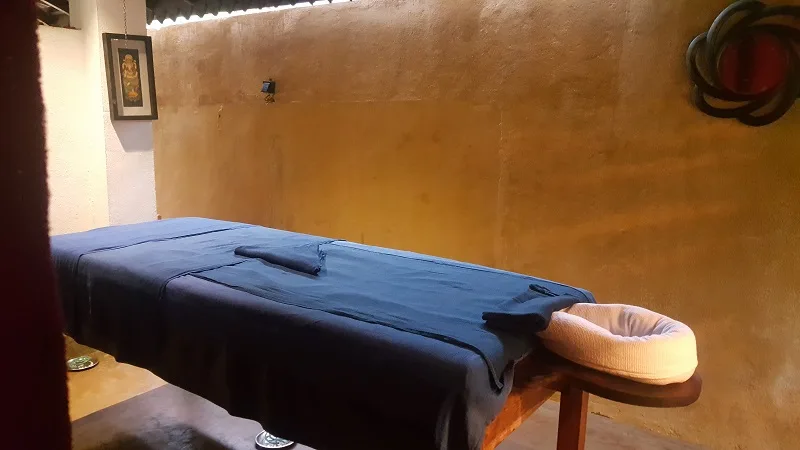 If you want to do things on your own, you might want to try a real Jimjilbang (Korean spa) experience relatively near Incheon Airport. Siloam Spa is located near the Seoul station and offers relaxing massage that instantly relieves you from fatigue.
Then you can ride the subway directly to Dongdaemun Design Plaza, a breathtaking architectural marvel designed by radical deconstructivist designer Zaha Hadid.
You should now have a good idea of what to do in and outside Incheon Airport if you're in Incheon Airport on a layover right now. I hope you will be able to try a few of these suggestions before you depart for your next destination.
Nevertheless, all of these are just a small portion of the experiences you could have on a Seoul layover— there are countless other places inside and outside of Seoul that provide even more rewarding experiences.