Koreans are universally known for three things: K-Pop, K-Drama, and Kimchi. While it's true that the first two are popular amongst the younger crowd, the latter is something everybody of any age can enjoy. Enough people have professed their love for this salty & spicy side dish that three US states and Argentina have declared November 22nd to be National Kimchi Day, the same as in South Korea.
But what is National Kimchi Day, and why is it celebrated?
While it is true that most of the kimchi we eat was made by machines, in Korea most producers of this delicious dish still opt to do the arduous process of fermenting kimchi by hand (kimchi damgeugi). If you are patient and willing to dip your hands in the bright red sauce, you can join the festivities, too— every year the capital city of Seoul holds a festival that lets you experience the art of making kimchi in Korea firsthand.
One of the reasons why real enthusiasts of this dish insist on making it from scratch is because the processing is important for carefully preserving the antioxidants and nutrients in kimchi. These are said to be the elements that help Koreans maintain their youthful and glowing skin, so it's certainly worth a try. Just keep in mind that kimchi is a high histamine food, and may not be suitable for all diets. In this article we cover the unique aspects of National Kimchi Day, from its founding and history to unique festivals held around the world.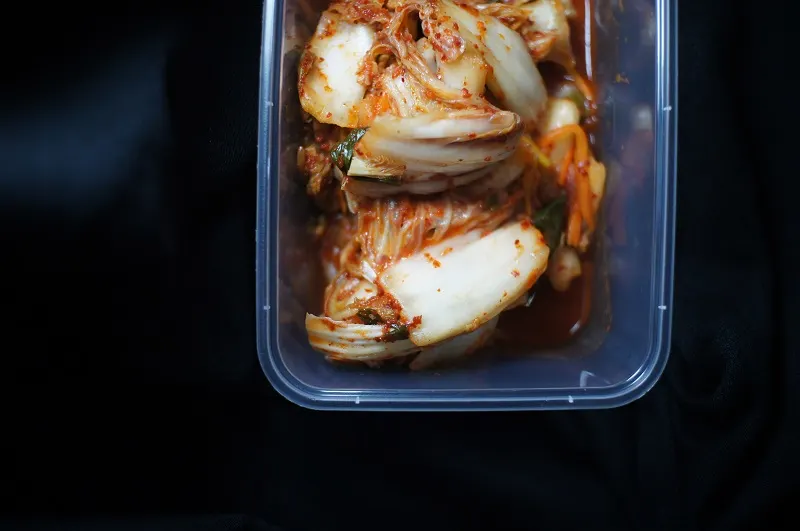 History of National Kimchi Day
In 2013, UNESCO declared kimchi a national heritage item, making it the second intangible heritage of Korea, alongside the folk song Arirang. This was also enough for the government to declare "National Kimchi Day" an official celebration in Korea. The grounds for this lay in its vital historical contribution towards helping Koreans survive the winter, as well as its existence dating back to the period of the Three Kingdoms (sometime around the start of the 7th century).
This is why people start the gimjang (kimchi making) process during the first few weeks of November, so that the kimchi is all ready for the coming winter. The reason why this day falls on November 22 specifically lies in the symbolism of the "11+11." This references the unique combination of 11 ingredients mixed in a clay pot (onggi), plus the 22 benefits you're said to get from regularly eating this dish.
Moreover, kimchi is a generally healthy food that involves the whole community to create, which invokes the very spirit of Korean food culture and the national identity. This is overall called the gimjang process, and you can participate in this during Seoul's National Kimchi Day festivities.
During gimjang, small pieces of napa cabbage are soaked overnight in brine with a little bit of salt, and then mixed with gochugaru (Korean chili), green onion, fish sauce, red pepper flakes, rice flour, ginger, carrot, and garlic. Then it is fermented in yangnyum (radish coated in chili powder) before being stored in an onggi (storage vessel), which is then buried underground throughout the winter.
Nowadays, most locals have what they call a 'kimchi fridge,' which is solely to maintain the optimal temperature for kimchi storage, as well as seal in the potent smell.
Now, people all around the world enjoy kimchi alongside their own national dishes, because it goes well with meat, fish, and basically anything. It's become particularly popular in the West to create 'Korean fusion' dishes by adding a specific variety of kimchi to a regional specialty. Kimchi pasta, kimchi burger & kimchi pizza, anyone? Some of them are surprisingly decent.
That's why California, Virginia, and New York have joined hands in celebrating Korean Kimchi Day in the US. On November 22nd, Kimchi Festivals take place in multiple sites across the states, letting those interested learn how to make kimchi as well as try it with various dishes.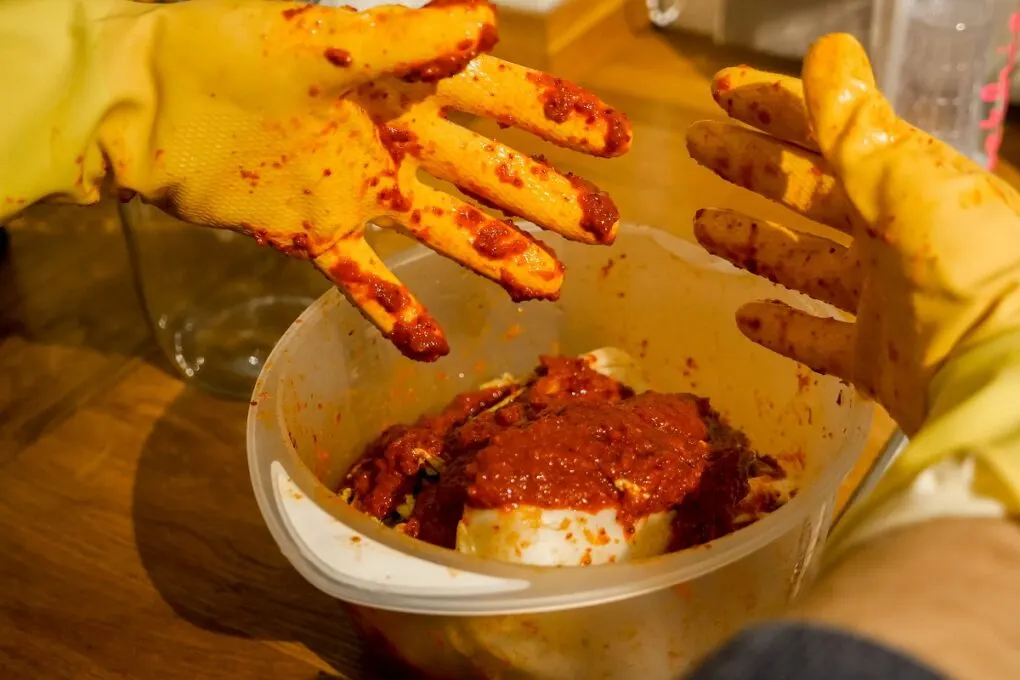 Celebrating National Kimchi Day in Korea
During National Kimchi Day in Korea, locals (usually housewives & children) gear up in preparation for the winter season by donning a frock and gloves, and taking out the clay pots and kimchi ingredients. While it's not a public holiday that gets you out of work and school, many people still honor the season by returning to their childhood homes to create this popular dish.
As soon as the gimjang process is done, people come out of their homes to share what they have made with their neighbors, as well as partake of a community potluck gathering. The beauty of kimchi is that there's no perfect recipe or even final ripeness. So whenever a kimchi is done impressively, people simply must know how it is made and will tend to ask for the recipe & age of the kimchi.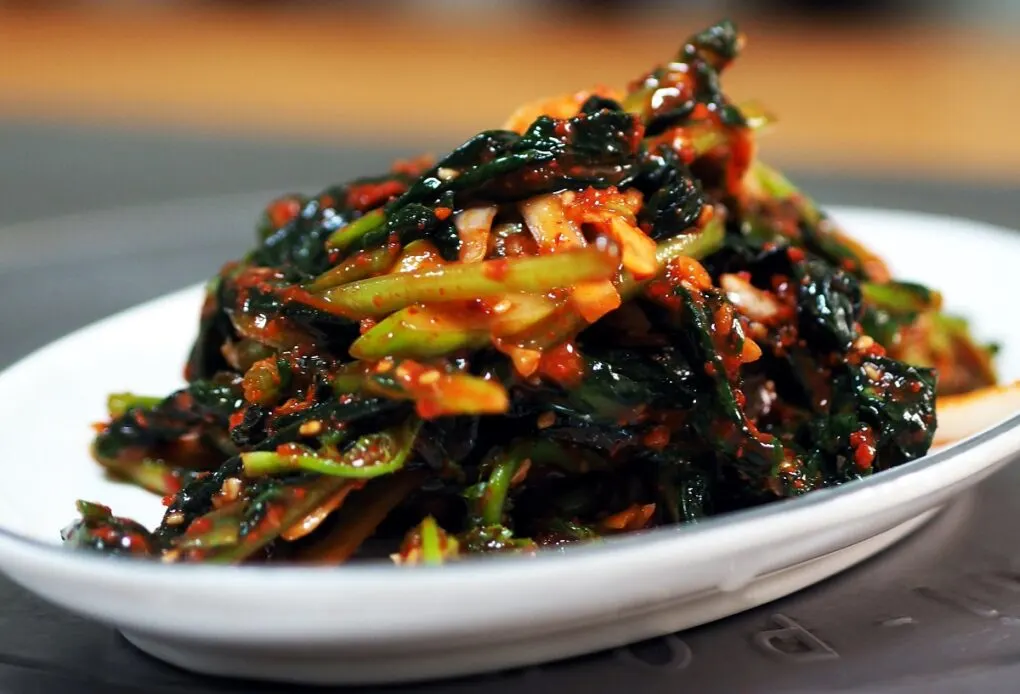 Some Easy Kimchi Recipes You Can Try
The beauty of kimchi is that it is easy to make at home, though you may need to go to an Asian market for some of the ingredients. Try some of the following unique kimchi recipes, and see if they go well with your favorite foods— especially if you love sour & spicy flavors.
Traditional Spicy Napa Cabbage Kimchi (tongbaechu-kimchi)
Try making the famous kimchi always served in Korean restaurants. It's the easiest version to make, which is why it's also the go-to recipe home kimchi-makers use when they try to make small batches for their loved ones.
Non-Spicy White Kimchi (baek kimchi)
If your only issue is the spiciness of kimchi, then here's a toned-down, non-spicy version of kimchi that you can enjoy to the fullest. Apparently this tastes best with salted shrimp, but I enjoy it with regular soups and meats as a replacement for spicy kimchi.
Kwang Hee "Mama" Park's Dandelion Kimchi
Park Kwang Hee is a local kimchi master, known famously as "Art of Kimchi Mama" due to her social media rise after her kimchi business has successfully turned global. Thanks to her creative thinking, she has figured out ways to make kimchi out of unusual vegetables (like dandelion greens). This kimchi has an extremely bitter taste, but that's part of what makes this version interesting to eat.
Seoul Kimchi Festival
Since 2014, the city's Seoul Kimchi Festival has been reinforcing the spark to learn more about their national food. The celebrations aim to emphasize why this dish is present at every Korean meal— when I first moved to Korea, I was told repeatedly that 'it isn't a meal without rice & kimchi.' This is also another way they keep the spirit of tradition alive in Korea.
With factory technology easing the burdens of making kimchi, the younger generations are thought to be missing out on values of patience, hard work, and serving the community. Foreigners are especially invited to make kimchi during the festival to take home, and the fruits of their labor enjoyed throughout winter. Volunteers at this event often include local government officials (like the mayor of Seoul), and some celebrities who promote culture & tourism.
Performers dancing and singing along to arirang motivate the volunteers as they're trained by a kimchi master appointed by the Seoul government. This is also the perfect chance to learn about the 180+ varieties of kimchi out there. You may be surprised to learn that kimchi can come in white instead of red (baek kimchi), can look like cubes instead of its usual shredded version (kkakdugi), or can be made using cucumbers instead of napa cabbages (oi sobagi).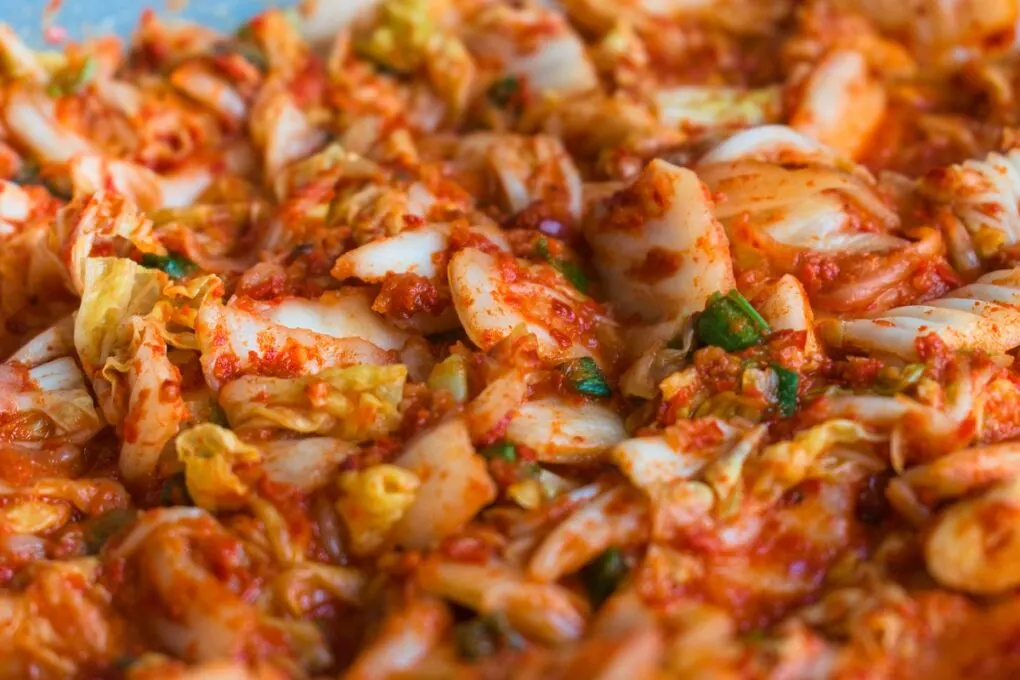 If you're looking for something mild & sweet, there's nabak kimchi, which is an interesting mix of cabbage, radish, and fruits like apple & pear. Summer days are such a delight because of yeolmu kimchi, or kimchi made from summer radishes and chives.
If you want to join the festival, it's held annually at Seoul Plaza in early November, or occasionally on National Kimchi Day, and the experience is free. Furthermore, Koreans tend to be generous with their kimchi, because it's meant to be shared, so every year they make kimchi to give away to under-privileged families. Many people with a low spice tolerance have changed their impression of kimchi after trying it fresh, with the regional versions served in every tent at the festival.
There are also popular Kimchi Festivals held in other parts of the world, and they are just as fun & educational as the one in Seoul. Common themes involve teaching the crowd the history of kimchi, as well as holding live demonstrations performed by a kimchi master. K-Pop performances and celebrity guest appearances often occur, which definitely catches the eye of the youth interested in other Korean things— like hallyu, K-Pop, and K-Drama.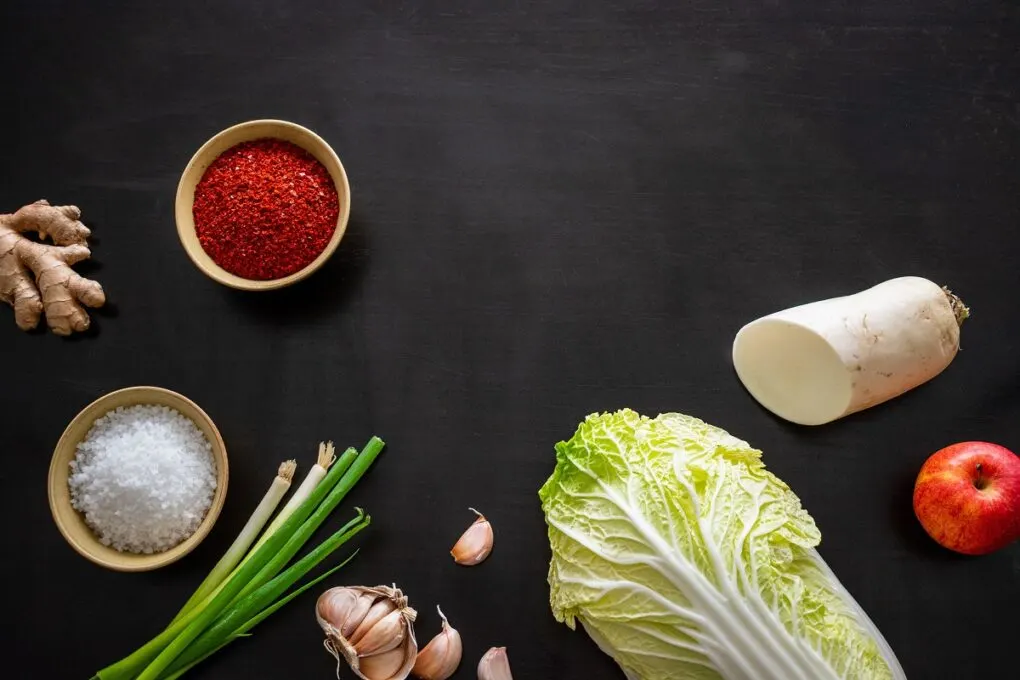 Kimchi Festivals Around the World
Korean Kimchi Festival in Los Angeles
Held in the largest Koreatown in the US, Los Angeles honors many of their citizens' Korean roots by proclaiming November 22 as National Kimchi Day. It's seen as a day on which to share Korean culture with other communities across LA. Not only do they get to eat & make kimchi, visitors can also don the costumes of their favorite K-Dramas (most of the attendees in 2021 wore the Squid Game uniform) and participate in K-Pop Dance Challenges. The day also features traditional Korean music and a hanbok fashion show; to learn more about it, visit the KCRW website.
New York City Korean Festival
People in New York City are notorious for their parades, and this one features a parade all about K-Culture in NYC's Union Square. In other words, expect a line full of traditional Korean dances, dresses, and of course, the star of the show: kimchi. During this festival, a live demonstration of taekkyon (Korean martial arts) features students doing flying kicks and breaking boards along to energetic background music. For more details, refer to the NY Kimchi Day Festival website.
Kimchi Festival in Russia
Kimchi has undoubtedly captured the hearts of Russian people, in no small part because of how well it goes with their bread. They even have a native word for kimchi (kimcha). This influence came from the ethnic Koreans who migrated to Russia during the late 19th and early 20th centuries. This is why, during this kimchi festival, Russians get to showcase how they have mixed kimchi with local delicacies, as well as express their love for the hallyu culture.
Fun fact: Russia has had the largest growth rate of hallyu fanatics relative to other European countries.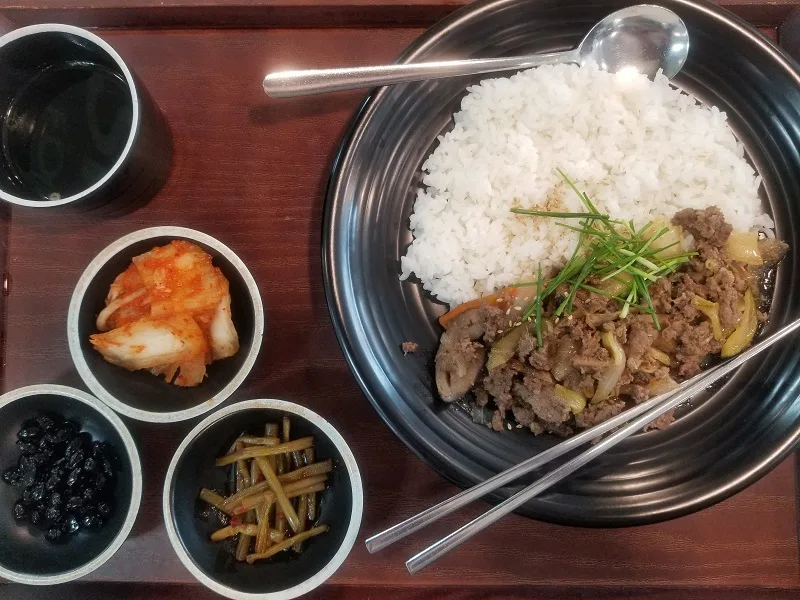 National Kimchi Day FAQ
Why is kimchi the national dish?
Kimchi has become Korea's national dish because of how much it has contributed to Koreans' health and wellness during historically tough times. The preparation method involves the community working together in order to feed each other. The beauty of kimchi is that its strong but balanced flavor goes well with any kind of dish.
What is the Seoul Kimchi Festival?
On November 22, Seoul Kimchi Festival connects people from all over the world to learn more about the history & importance of kimchi in Korean culture, as well as enjoy cultural performances. This is also where you can learn about the gimjang process, trained by experts in the kimchi-making field. All the kimchi produced goes to local people in need, which emphasizes the spirit of Korean generosity and community focus.
How healthy is kimchi?
According to Koreans, there are 22 health benefits, but what kimchi ultimately does is strengthen your immune system. Thanks to the fermentation process, the good bacteria in kimchi helps most people better deal with inflammation triggered by disease. It's also a great source of Vitamin K & Vitamin C – which is probably why Koreans have such glowing skin.