Have you seen a foreigner today? Since moving to rural Korea over a year ago, I've seen one every morning when I look in the mirror. I've become the foreigner for most people I meet.
This new and constant out-of-place sensation has made me seek to understand it, leading me to then research Korean culture & the Korean education system which reflects it. If you know any expat in Korea, you've probably heard them both fume and wax poetic about Korean schools, possibly in the same sentence. I'm also guilty of it.
Becoming a Baffled Expat in Korea
I got here as an English teacher, just like a large portion of the aforementioned expats. Most of the time I enjoy my job and my adopted country; my village is small, but every few weeks I can easily go into Seoul for a day.
Sometimes friends and family even visit, and then subsequently ask every few months when I'm planning on coming home; have I set a date yet— am I really signing another contract? Haven't I heard about North Korea? (Answers: In a few years, no, yes, duh.)
Though not everyone understands why, I'm fascinated by Korean culture, and the approach to English education. I researched Korea for over a year before moving to a small town, which I didn't know the name of until I got a short email as we pulled up to the airport. Most teachers don't figure out until after orientation.
Yet life here keeps me very entertained, constantly stimulated and often baffled. English education can be a touchy subject, which may be part of why it causes me the most confusion. All Koreans with whom I have personally discussed this topic, as well as their friends and family, want their kids to speak English well.
They want their kids to travel abroad for a time, make foreign friends, and work at a company with global connections. English is the current lingua franca, and Koreans want to take advantage.
But at the same time they push English so far away & keep it in a box labeled "school," while keeping Korean on a pedestal. I won't even get into how I've personally seen some quite obvious learning disorders dismissed as simply "not being good at English."
How Globalization Will Affect Tourism in Korea
Common intention on the southern part of this peninsula is to continue rapid development through economic focus and Korea-first diligence, just as its growth has always been. But the next 10 to 20 years will be much more similar to what's happened in Southeast Asia.
The early adapters explored there about ten or fifteen years ago, wrote all about it, and since then the tourism infrastructure has exploded upwards and outwards. There are months of backpacking fodder in the well-explored destinations throughout the region.
This has even been happening in Japan to an extent, though it's admittedly much more difficult & expensive to explore. In Korea, backpackers and expats have been slowly picking apart the "best" cities in each region and the highlights therein.
They create guides for visitors, and in larger cities even the tourists fancy themselves experts and create such documents. It's one of the first signs that heavier tourism is about to descend. Some of this is useful, and all of it must be taken into account when envisioning the future.
As this fad grows in Korea in particular, it will mean more people visiting the site of the 2018 Olympics, flocking to beaches in the summertime, and sucking on Korean-style pork belly. Based on what I read, these are the images most everyone on the outside will receive.
Visitors in general more frequently want to know how to "live like the locals." This means more foreigners in everybody's backyards. But this doesn't have to be a negative shift.
Keeping Korea Korean doesn't mean that Koreans can't learn English, Chinese, or Japanese; it's a yes and yes situation. It's not easy, but for most people it can be done. Maintaining Korean heritage is important to Koreans, and important to tourism. But so is communication.
The immense globalization that's just starting to barrel through the country is somehow coming even faster than before, and it's not stopping its grand tour any time soon.
Experiential Tourism Now & Later
The direction the world is turning, experiential tourism (see: the DMZ) is here already for locals, largely the city folk of Seoul. I see no reason why it wouldn't continue to expand. It seems like most visitors are aching to explore places that "nobody" (western) has yet journeyed to, or those which "everybody" (western) has.
Even my town of Yeongwol (영월), with twenty thousand residents at most, has a group of people brought in every year by the government to tour and take pictures of town for display in our photo museum. Expanding tourism by choice is not a bad way to go, either.
It gets everyone talking about your country while filling government coffers and providing millions of people with jobs in a huge variety of fields. It has been working well in other parts of Asia, and indeed many countries depend heavily on it.
Did you know that Bangkok was the most visited city in the world in 2017? It beat out London by several million passport stamps.
Not all tourism has to be bad; look at the environmental protections implemented in Belize and Costa Rica and The Galapagos, for instance. Such policies are not impossible to implement elsewhere.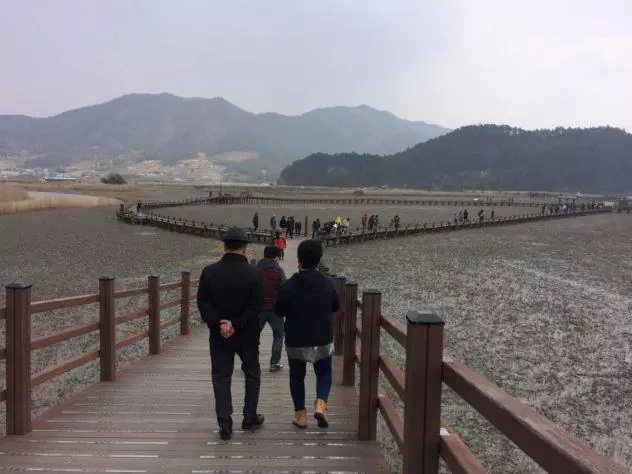 What Brings & Will Bring Tourists to Korea
Korea has already had a huge tourism boom in the last ten years thanks to hallyu (한류), or the Korean wave (of culture), primarily driven by Korean music and TV shows. Personally I predict that this will grow by the millions, especially with one of the world's best airlines, Korean Air, offering direct flights from over a hundred cities.
Overall global tourism is on the rise. Nearly 60 million passengers already transit through Incheon— formerly the "world's best airport"— each year.
Korea has amazing public transportation infrastructure, and almost all of it is translated into English versions of their very easy-to-read writing system. Compared to the amount and quality of English in public spaces 10 years ago, as recorded in many blogs and videos, you can already see an immense improvement.
In fact, Seoul's government even offered rewards to people who caught "incorrect English" on public signage. Further south, Jeju Island has already seen a massive spike in visitors, and been expecting this Korean revolution for years.
I expect that such rises will continue on the mainland, as people look for a more natural getaways and hideaways in places that they haven't yet quite thoroughly explored. This is especially true in terms of the actual landscape rather than the cultural landscape, which thousands of bloggers have already tackled.
Despite being a developed country, I see Korea going the way of Japan, especially with Incheon Airport at their disposal. This is Asia's decade, and Korea is certainly not excluded from such a decree.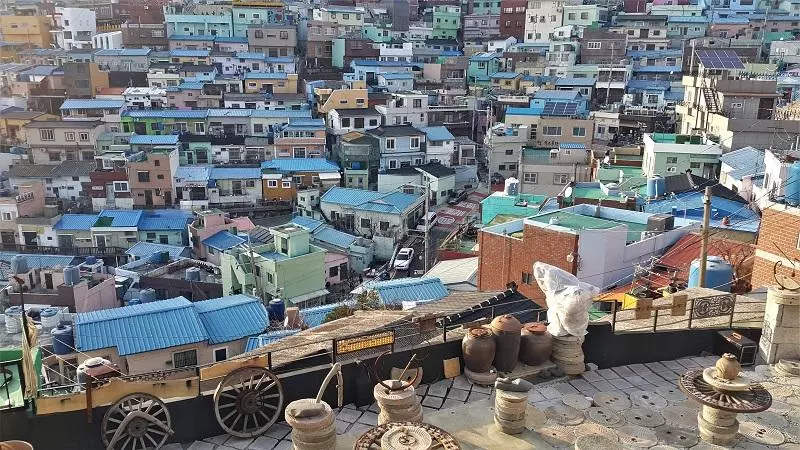 Current Expat Perspectives on Korean Tourism
I've recently asked friends in my rural Korean town what their thoughts are on this matter, some of whom have lived here for years. They personally believe that Korea does have the structure in place for such tourism, but that it won't be happening anytime soon.
Too many people stare at you; we agree. Additionally, outside of Seoul there's not much training for people who want to work in tourism, so the English level and the interest isn't there yet.
I have to concur on these assessments, especially after visiting a few other Asian countries. Other than in Cuba, where everybody stares at everyone else anyway, I have never been stared at like I am in my town.
Even in the town I have lived in for well over a year, a day doesn't pass where I'm not scrutinized closely by passing old people or children. They still seem surprised, and I'm not sure if they really recognize me.
But in the travel writing world, this seems to be the goal. Find a place that's not used to your foreignness and explore there and I understand the appeal; millions of people do.
With the global exposure from the Olympics, combined with more English-speaking youth entering the workforce & still-rising immigration rates, I find it hard to believe that sometime soon, there won't be another foreigner in my very own backyard.
Have you ever worked abroad for awhile and watched your new home slowly change?