Korean snacks have been gaining popularity worldwide, and with good reason: they're unique, delicious, and packed with exciting flavors. Whether you or aloved one are a fan of Korean culture or just a foodie looking for something new to try, indulging in a Korean snack box is a delectable way to experience tasty delights from the Land of the Morning Calm.
Choosing the best Korean snack box, however, can be a daunting task, given the plethora of options available. Worry not, because we're here to help you find the perfect box that will satisfy your cravings and give you a taste of authentic Korean snacks.
From traditional rice cakes and sweet confections to savory chips and innovative treats, you can discover a whole new world of snacking possibilities. In this article we explore some of the top Korean snack box providers and their offerings, whether you're searching for a selection of old favorites or eager to uncover new ones.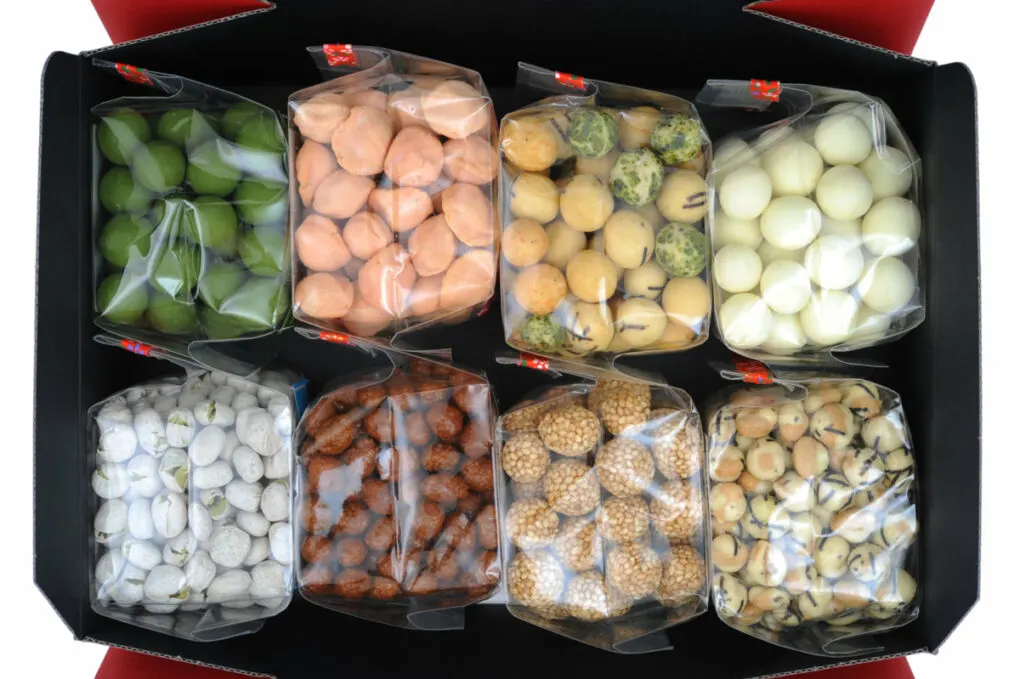 What's in a Great Korean Snack Box?
When choosing the best Korean snack box for your tastes, there are a few factors you'll want to consider. First, a great Korean snack box will contain well-known and popular snacks imported directly from South Korea, ideally with some you can't otherwise get your hands on in your home country
It's also important to find a snack box that caters to your taste preferences and dietary needs. Most Korean snack boxes offer a selection of both sweet and savory treats, giving you a taste of Korea's diverse snack industry, but none that I know of offer a gluten-free box.
However if you're vegetarian, some companies do offer vegetarian-specific boxes, making it easy to enjoy your Korean treats without worry. Some others even offer kid-friendly picks, though every box will have something a kiddo would love. Be on the lookout for boxes that focus on curating a unique and well-rounded assortment of Korean treats, if you're not as sure of your audience (like if it's a gift).
Most Popular Korean Snacks
If you're a fan of Korean food, you'll love diving into the world of Korean snacks. There's a plethora of tasty treats for you to explore, ranging from candies and chips to cookies and ramen. With a unique blend of flavors, textures, and ingredients, these snacks are a delight to your taste buds and offer a glimpse into South Korean culture, coming in a variety of categories.
Candies and Chocolates: Korean candies come in various forms, such as gummies, hard candies, and chocolates. You might enjoy the Honey Yoogwa, a sweet fried treat that will satisfy your sweet tooth. For chocolate lovers, try the chapssaltteok red bean mochi, a delightful combination of soft and chewy textures filled with sweet red bean paste.
Chips and Cookies: When it comes to chips and cookies, South Korea has an extensive variety for you to choose from. Some must-try chips include Calbee Chargrill Steak Chips and the famous Haitai Calbee Honey Butter Chips. On the cookie side, the Kkokkal Corn Snack is a popular choice that perfectly balances sweet and savory flavors.
Spicy Snacks: Add some heat to your snacking experience with Korean spicy snacks. Options like Spicy Beef Flavored Pretzels and Tteokbokki Chips are great for those who crave a little kick. For something bolder, try Orion Sun Chips Hot & Spicy.
Ramen: Ramen is a staple in Korean cuisine, and it's no surprise that it's also a popular snack choice. There is an abundance of flavors and styles of ramen available, including the well-known Spicy Chicken Flavored Ramen Snack. Enjoy these noodles dry or cooked, either way; they are sure to satisfy your cravings.
Drinks: To accompany your snacks, some boxes even include the occational drinks, and South Korea offers a delightful range, from traditional teas to fruity sodas. Sip on a refreshing Korean Hwachae or try the popular Banana Milk for something unique and creamy.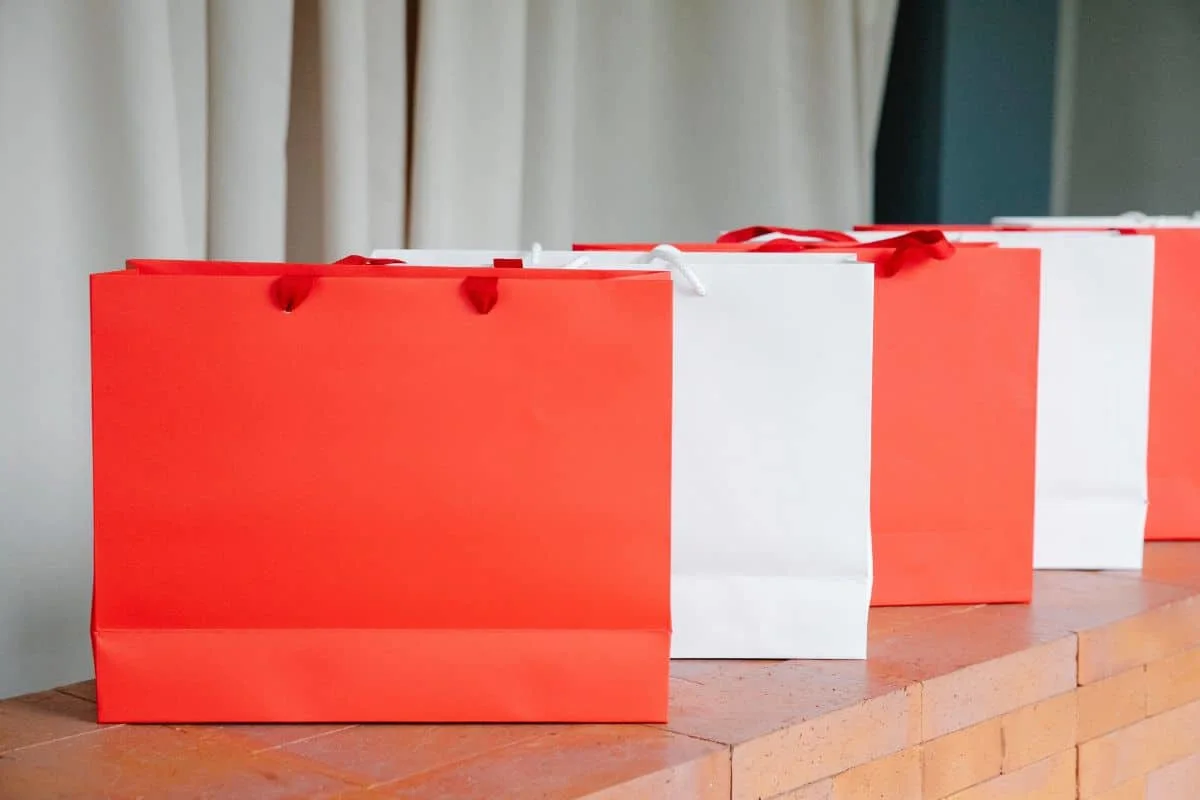 Subscription Methods for the Boxes
When it comes to Korean snack box subscriptions, there are typically three main options for you to choose from: monthly, quarterly, and annually. These different subscription plans cater to your specific needs and preferences, though generally you get the best monthly price for an annual plan.
Annually
For those who prefer receiving snacks once a month and know thye'll enjoy it, an annual subscription might be the best option. With this plan, you or your recipient would receive a box once a month for a full year, usually containing a large assortment of Korean treats.
This allows you to enjoy a curated selection of snacks that generally changes with the seasons, and can be a great gift idea for someone who loves Korean culture and cuisine.
Quarterly
If you're looking for a less frequent yet still consistent treat, some Korean subscription box plans deliver a box monthly for just three months. While not all Korean snack box subscriptions offer this option, it's worth checking the subscription plans of your favorite boxes to see if a three-month plan is available.
This option is excellent for those who love to regularly discover new flavors, but can't afford these tasty snacks all year. It's also a popular gift option, as I've both given and received a few quarterly Korean box subscriptions in recent years.
Monthly
A monthly subscription is perfect if you're eager to indulge in Korean goodies, but aren't quite yet ready to commit. Many Korean subscription boxes, like Seoulbox, offer a monthly plan that allows you to receive a box filled with a variety of snacks and treats just once.
Choosing the right subscription plan for your Korean snack box largely depends on your personal preferences and for how long you'd like to enjoy these treats. Remember to consider factors like your budget and appetite for new experiences, if giving as a gift.
Best Korean Snack Boxes
SnackFever
Looking for a monthly box filled with delicious Korean snacks? SnackFever might be the right choice for you. Their boxes are curated to include a variety of sweet, savory, and spicy snacks. Additionally, they offer unique, limited edition snacks from Korea which you can't easily find elsewhere. Plus, some boxes come with K-pop merch that you'll undoubtedly love.
Korea Box
If you're not only into Korean snacks but also K-drama and K-pop merchandise, then Korea Box is perfect for you. The boxes come loaded with everything from ramyun and jellies to K-beauty products and K-pop merch. The best part is that they offer worldwide shipping so you can enjoy Korea Box no matter where you reside, though they do also offer a K-Snacks Box.
Seoul Box
Curious about authentic Korean cuisine? With Seoul Box, you'll get a taste of Korea right at your doorstep. Not only do they offer scrumptious snacks, but they also include K-beauty items and K-pop merch. Among their box options, you'll find the SeoulBox Life, a monthly box with a curated selection of products to treat yourself or gift to a friend.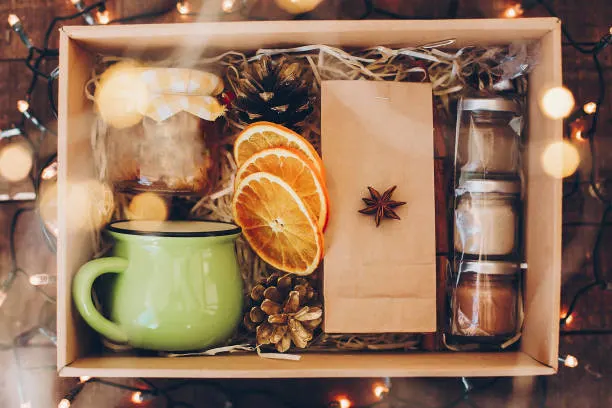 Umami Cart
Craving East Asian flavors? It's time to try the Umami Cart. They offer a wide range of Korean snacks, including sweet and savory treats, as well as instant ramen and ready-made meals. Their boxes are perfect for those with busy lifestyles who still want to enjoy the best that Korean cuisine has to offer, including snack boxes.
Unha's Assorted Asian Snack Box
The Korean Snack Box Variety Pack is perfect for those who want a little bit of everything. You'll get a range of snacks, from candies and jellies to sweet and savory items, ready to satisfy all of your cravings (plus you can see exactly what to expect!). This snack box is an excellent way to sample some of Korea's finest treats, including lesser-known but equally delicious goodies.
MunchAddict Korean Snack Box
Are you a self-proclaimed munch addict? Then the MunchAddict Korean Snack Box is right up your alley. This box offers a variety of delicious Korean snacks, carefully curated to provide you with the ultimate snacking experience.
Seri's Choice Korean Snack Box
Seri's Choice Korean Snack Box is a fantastic option for those who appreciate variety and novelty in their snack experience. Each box is packed with a mix of classic and unique Korean snacks, including sweet treats, spicy bites, and everything in between.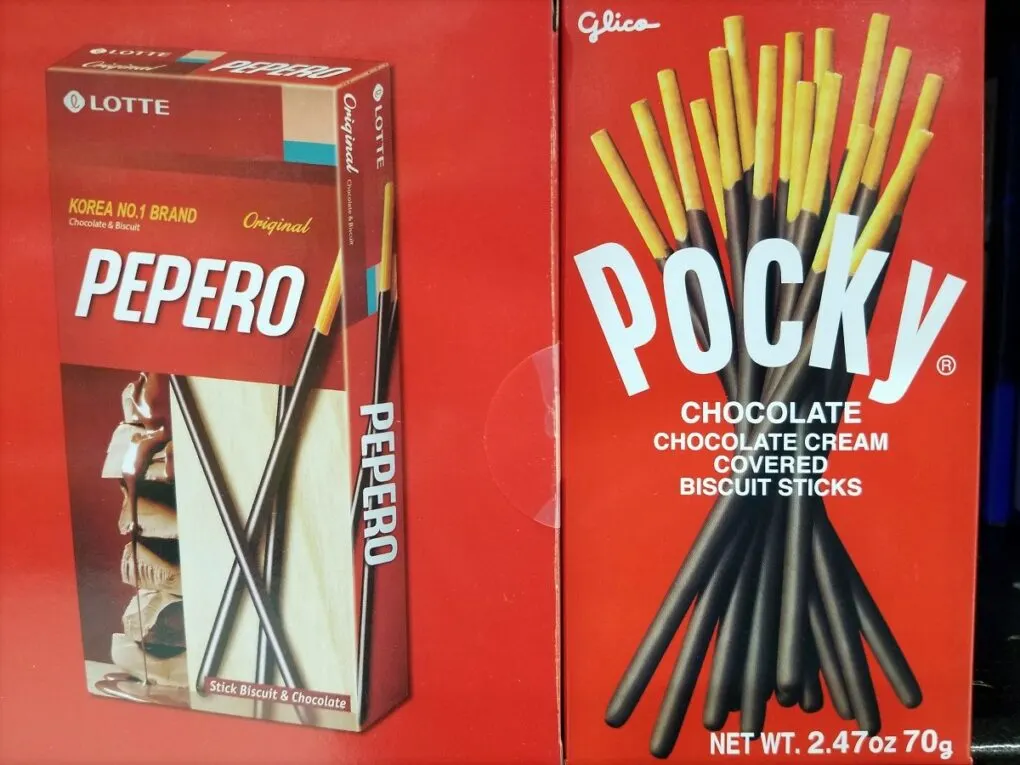 Korea Treat Box
Indulge in the flavors of Korea with the Korea Treat Box. Not only does it offer an array of delicious snacks and candies, but it also includes some K-pop goodies for an added touch of excitement, with one-off box options available.
Seoul Mills
Seoul Mills is the perfect box for those who have a deep appreciation for Korean culture and food. You'll find a variety of gourmet-quality treats and snacks inside, reflecting the richness and flavor of Korean cuisine.
Korea Crate
Satisfy your cravings for Korean snacks with Korea Crate. This subscription-based box is packed with an assortment of sweet and savory treats, offering you a chance to explore the fascinating world of Korean snacks.
Chimasu
Looking for interesting and delicious Asian snacks in the UK, with English ingredient labelling? The Chimasu box on Etsy offers a thoughtful selection of Korean and wider Asian snacks, providing you a tasty way to explore authentic flavors from the region, though it may be cost probitive to purchase in other parts of the world.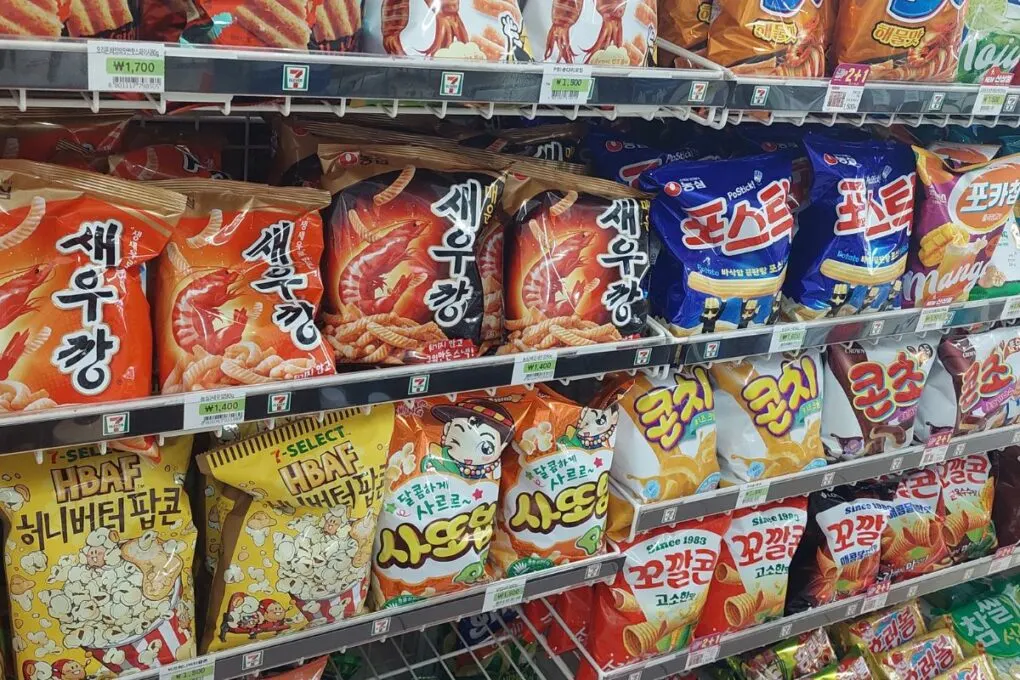 Frequently Asked Questions
What are the top Korean snack subscription boxes?
There are several popular Korean snack subscription boxes, but at the top are the Seoulbox Signature and SnackFever. Both these subscriptions offer a variety of popular Korean snacks and a fun way to explore new ones.
Which Korean snack boxes offer worldwide shipping?
Most Korean snack boxes now offer worldwide shipping to cater to a growing international audience. For instance, Seoulbox and Korean Snack Box both ship their snack boxes globally. Before placing an order, make sure to check the shipping policy of the specific subscription box service to confirm that they ship to your country.
What is the price range for a quality Korean snack box?
The price range for a quality Korean snack box varies depending on factors such as the number of items included, product quality, and shipping. However, you can generally expect to spend around $15 to $40 per box. Some subscription services offer discounts for longer subscription durations and other promotions, so keep an eye out for these deals to save on your snack box adventures.
Which Korean subscription boxes include both snacks and other items?
While most Korean snack boxes focus primarily on food, some subscriptions offer a combination of both snacks and other items such as Korean beauty products, stationery, and cultural items. For example, Seoulbox includes a mix of snacks, K-pop merchandise, and other interesting goodies, giving you a well-rounded experience of Korean culture.
Can you recommend any budget-friendly Korean snack boxes?
If you're looking for a budget-friendly option, consider the Korean Snack Box. They offer affordable selections of popular Korean snacks shipped directly from Seoul, South Korea. Additionally, many subscription services periodically offer promotions and discounts, so be sure to keep an eye out for deals to make your Korean snack box experience even more affordable.