I recently finished my fourth trip to Thailand, most of it for chocolate. And you'll understand why I think 10 days in Thailand is the perfect taste of the country really soon.
When I think of the food I ate in my childhood, some of my favorite memories involve going to Thai cooking classes with my mom. We'd watch a bundle of fresh herbs pounded into a paste, plopped into a frying pan, and simmered on low until the room smelled like heaven. Needless to say, I was looking forward to my first trip to Thailand for decades. Then, I planned another trip, and another, and so on.
When planning your Thailand itinerary, 10 days is a good place to start for getting a feel for the country. You can spend a few days each in the north, center, and south of Thailand, each of which has its own cultural history and cuisines. But even with a couple of months, as I've had, you'd be hard-pressed to leave Thailand feeling like you've seen it all.
Basics About Traveling Thailand
Transportation in Thailand: Since Thailand is such a huge country, you can take many forms of transportation, from local buses and shared vans to river boats and speed boats or places between islands. But most important to keep in mind are the ride sharing app Grab, and the cost of tuk tuks. While tuk tuks aren't as popular in modern Thailand as they were five or ten years ago, they're still a very cheap way to go short distances within big cities like Bangkok. But for longer trips, definitely use Grab car or Grab bikes (my personal favorite).
Best Time To Visit: weather-wise, November or December are the best and coolest months to visit Thailand, though they're also the start of high season in southern Thailand (as luck would have it, I've visited in a different month each time: January, August, October, and November.)
Is Thailand Safe For Tourists? Yes, Thailand is quite a safe place overall. As a solo female traveler, I've walked around cities like Bangkok in the middle of the night and kept an eye out, but felt overall safe. However, there are some seedier cities in Thailand (like Pattaya) where I'd walk around just fine during the day but definitely take a Grab car to get around in the evening.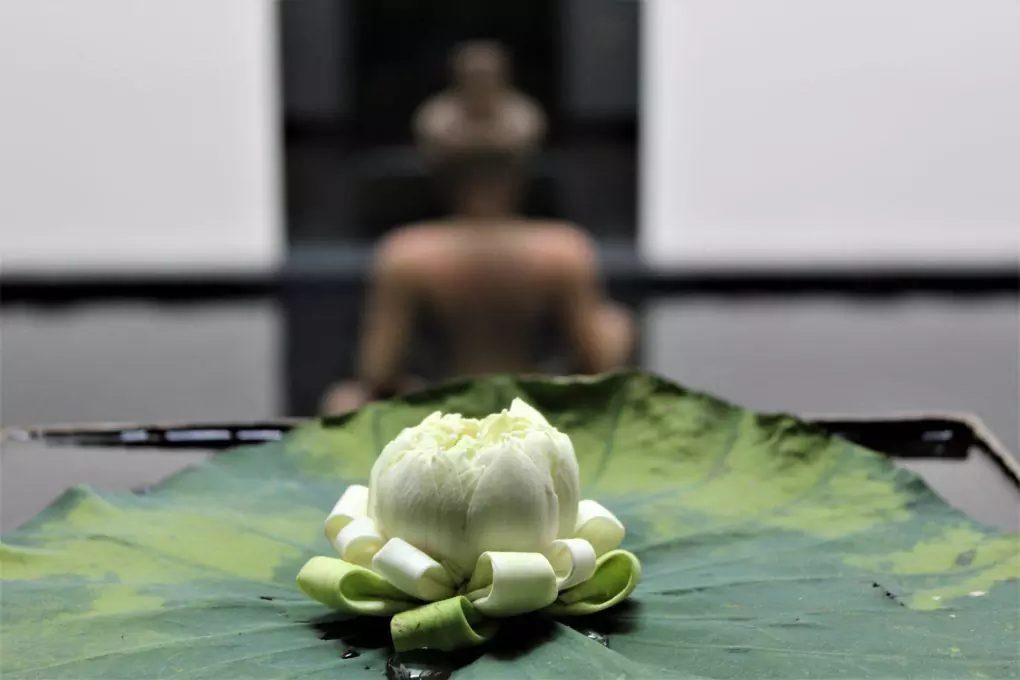 How Expensive Is It To Travel Thailand? For budget travelers I'd recommend planning for a minimum of $25USD a day, and that's if you only visit one or two places for several days each. If you only have 10 days in Thailand, I'd budget $50-60USD a day per person, plus the cost of flights. Food can be cheap at around $2USD a meal, or really fancy at $30USD+ per meal, and accommodation starts at $5USD for a hostel bed.
What Should I Pack For Thailand? While Thailand has lots of sun year-round, the country's cold streaks are not to be underestimated. Pack about two-thirds warm weather clothes, and a pair of light pants or a long skirt for women; many religious sites require you to cover your knees and shoulders before entering. Bring lots of bug spray and sun cream, as both of those things are quite expensive in Thailand, and a light jacket for cool nights (especially on the islands).
Practical Info: In Thailand they speak Thai, a tonal language with its own Thai script. The currency is the Thai Baht, which currently trades at ~30THB per $1USD. Internet access across Thailand is relatively stable, though 3G can get spotty outside of the cities. Click here to see what Thai power outlets look like, and check what vaccinations you need for Thailand here.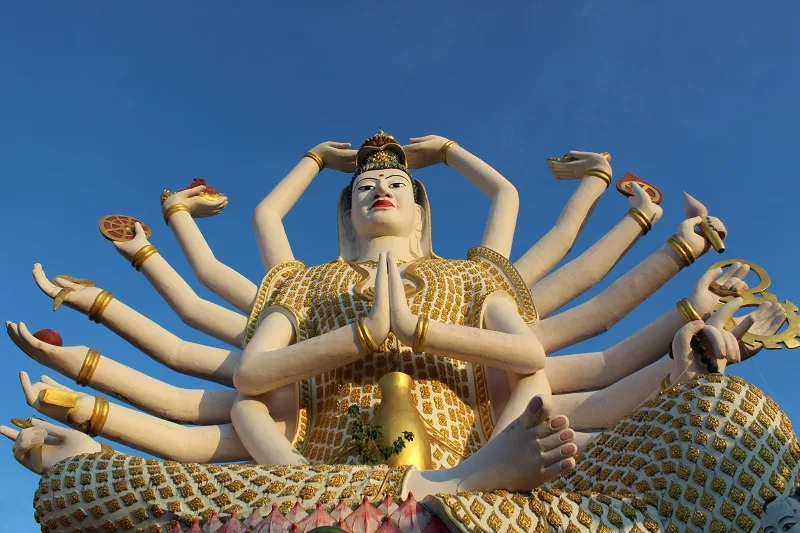 Main Destinations In Thailand
There are so many places to see in Thailand, but with only a week and a half, you've got to narrow down the choices a bit. Below are the three main destinations in each region of the country, with an idea of what to expect in each. Well, I replaced Phuket with Koh Samui, because if you wanted to see Phuket then you should probably just find a different Thailand itinerary.
Chiang Mai
One of the northernmost cities in Thailand, Chiang Mai has become a hub for expats over the last ten years. For the truest city folks among us it may seem small, but Chiang Mai has a little bit of everything. From cinemas and mountains to drag shows and temples, you could easily spend months only in Chiang Mai. Nearby cities include Pai and Chiang Rai.
Bangkok
Bangkok is the bustling capital of Thailand and was the most visited city in the world in 2018. While there seems to be nothing you couldn't find in Bangkok, there's also a very limited amount of nature. The city can be overwhelming for those of use who love leaves more than cement, but the food scene here is incredible; I've literally spent weeks in Bangkok eating my way through a very long list. Nearby cities include Ayutthaya and Pattaya.
Koh Samui
Koh is Thai for "island," and this is one of the most popular island destinations in Thailand for a smattering of reasons. Other than the beautiful beaches, Koh Samui has several beautiful & easily reachable temples, and lots of international cuisine. I personally found it much cleaner and more accessible than either Krabi or Railey Beach. The international airport also makes it easy to fly into your next destination or back to Bangkok. Nearby islands include Koh Tan and Koh Phangan.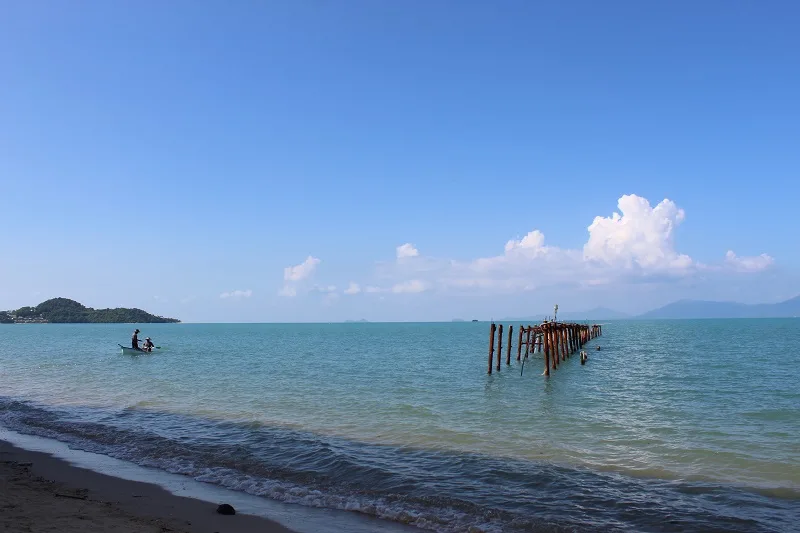 Thailand Itinerary: 10 Days Overview
The ideal itinerary for 10 days in Thailand mixes culture and history, shopping and immersive activities, and a little bit of adventure. Plus, of course, a lot of delicious Thai food for the best spots in town. Here's where I'd go on my perfect Thailand itinerary:
Days 1-3: Bangkok
Days 4-7: Chiang Mai
Days 8-10: Koh Samui
Another consideration to tweak this Thailand itinerary is flying from Bangkok to Chiang Rai to spend one night there, and taking a bus to Chiang Mai the next night. This would leave you with three days to explore each of the other cities, and no need to take a day trip up to the White Temple or the Black House. Plus the bus is just $7USD from Chiang Rai to Chiang Mai.
What To See In Bangkok in 3 Days
So much to see; so little time (as they say). Upon first glance, Bangkok gives this distinct impression. It's just so present. It can be overwhelming, but never fear. We've got you. When you first arrive in Thailand, it will almost certainly be in Bangkok, though if you arrive in Chiang Mai or down south, you'll find there are similar arrival procedures.
First, get through customs and grab your bags, and then head straight for an ATM or money changer. Take out a little less than you think you'll need for your whole trip, as all Thai ATMs have a fee of 220THB ($7USD+) or more. Next, go get a temporary sim card for your cell phone; both AIS and Happy Tourist Sim have worked fine for me, and cost around $15-20USD each. Once they install your sim card for you, head outside to get a queue number for your taxi.
Remember to tell the taxi driver to use the meter, and never negotiate a flat rate; it will always be higher than the meter. There's also a 50THB extra fee for the highway to leave the airport, so you need to pay that on top of your fare. Once you've checked into your hotel, if you're hungry you can either order dinner on Grab Food or head over to Khao San Road (backpacker street) for a late dinner of cheap eats.
To check prices for Bangkok accommodation click here.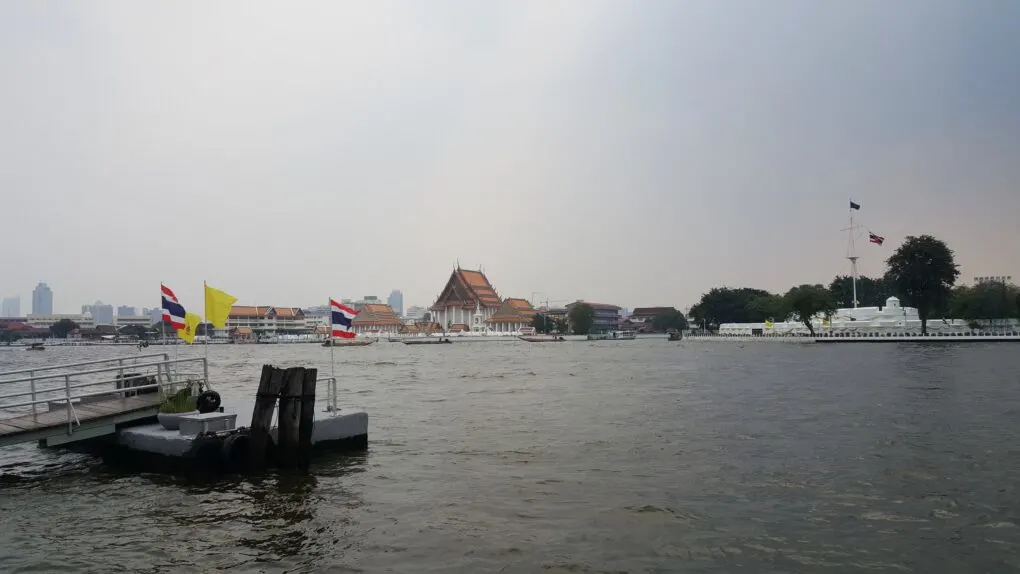 Bangkok Day 1
The first stop on your Thailand itinerary is Wat Arun, a beautiful temple along the river in western Bangkok. Wat Arun is often compared to Paris's Eiffel Tower, particularly after it closes at 6pm and the sunset lights it from behind. Entering Wat Arun costs 50THB per person, and the temple is open daily from 8am to 6pm. It's best to arrive as soon as it opens to avoid the big tours which begin around 9am.
Don't forget to bring loose pants or a skirt (for women) to wear over any shorts or tight pants & a scarf to drape over shoulders; you'll want to keep these handy for the whole day. Take the ferry across the river for just 4THB, and walk to Wat Pho. This temple complex is home to a huge reclining Buddha, and further intricate & ancient artistry along the walls of each structure. Don't forget to look up anytime you're inside! Wat Pho is open from 8am and closes at 6:30pm, with a 100THB entrance fee per person.
By now it's definitely time for lunch. Walk a couple of blocks to Err Urban Rustic Thai or Supanniga Eating Room if you're feeling spendy, or stop for some street food just outside of Wat Pho.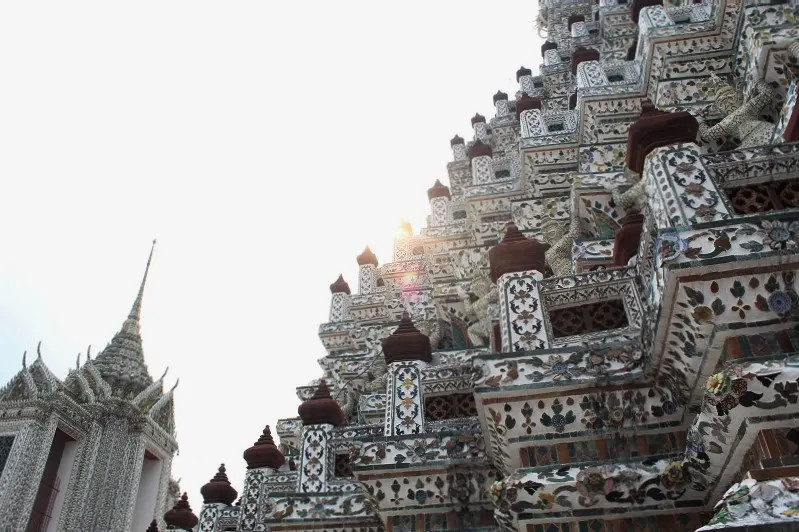 After lunch, you have a choice to make: more temples and exploring at the Grand Palace or take a tuk tuk or a long walk up to the National Museum. Both spots close quite early (3:30 or 4pm) and have relatively hefty entrance fees at 500THB and 200THB, respectively. But the National Museum is closed on Mondays and Tuesdays, which may make your decision for you already.
I personally found the Grand Palace to be beautiful, but not worth giving 500THB to the government. Again, this was my experience; others have said it's been their favorite activity in Bangkok. Note that there are free English-language tours of the Grand Palace at 10am, 10:30am, 1:30pm and 2pm. Either of those spots will take at least a couple of hours to fully explore, and afterwards I guarantee you'll be ready for a break.
Luckily for all of us, in 2018 Paradai Chocolate (which is closed on Tuesdays) opened just off of Khao San Road. The local chocolate maker used Thai cacao to craft delicious chocolate bars, bonbons, and drinks, making it the perfect place to cool off after a long day. Paradai closes at 7pm; I recommend an iced chocolate and a couple of bonbons.
Following some relaxation, you can head over to the river for a sunset cruise, the cheapest way to see Wat Arun all lit up at night. Coming back up the river, I'd recommend walking around Khao San Road as vendors set up, or heading over to The Family or Peeps Family Eatery for dinner. Khao San Road will only get livelier and rowdier as the night wears on, not to mention louder. So if this doesn't seem like your scene then stick to a quick stroll or head straight for a nice restaurant. I preferred Peeps, but they were both delicious.
We did all of these visits in one afternoon (well, I've done it twice), plus the boat ride down the river, but we felt so gross afterward that we didn't last long on Khao San Road that night. So when we went back later on after a shower, we happily gorged ourselves on pad thai, mango sticky rice, and kebabs, leaving before the pounding music got to be too much.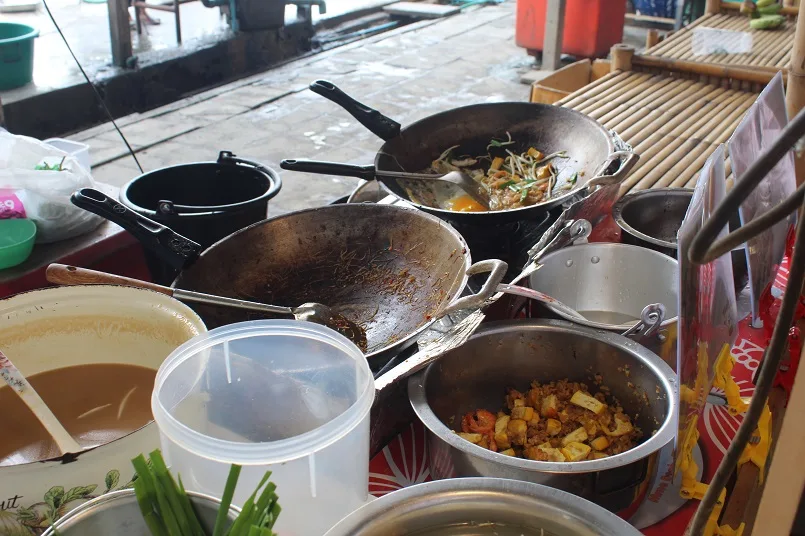 Bangkok Day 2
Since you hopefully want to opt for an ethical tour company to take you on a day trip from Bangkok, I recommend waiting until Day 2 in Thailand to get out of the city. That gives you enough time to do a bit of research on any options proffered by your accommodation or any local travel agents. Two of the most unique things you can do just outside of Bangkok are: visit a typical floating market and visit the ancient city of Ayutthaya.
For foodies like myself, the floating markets hold much more appeal, but for history buffs and nature lovers, Ayutthaya is a can't-miss. We enjoyed visiting the floating market in Bangkok, but when we went it was a national holiday, so there were a lot of performances and other extra experiences. Overall it was enjoyable, but mine is maybe not the best firsthand experience of the markets overall. This article goes over all of the floating markets near Bangkok so you can get an idea of which one might fit your personality and budget, not to mention which day of the week you're going.
On the other hand, Ayutthaya is almost the exact opposite of the floating markets. The ancient former capital has dozens of architectural sites of varying sizes, and beautifully preserved artwork form the period. You can choose to visit the city through a tour company, or as a DIY day trip on the cheap. But no matter how you spend your morning and afternoon, one thing you can't miss in Bangkok is spending an evening at Asiatique.
The riverside mall is part amusement park and park shopping center, but it's very popular with tourists and locals alike. It's also quite easy to get to, with a great breeze off the water; a perfect end to another sweltering day in Bangkok.
Bangkok Day 3
If it is a Saturday or Sunday morning, this is a day to dedicate to the city's most famous market: Chatuchak Market (so maybe you should visit Ayutthaya on Day 2 rather than the floating markets). But if this is any other day of the week, for the last day of your Bangkok itinerary you need to visit Lumphini Park first thing in the morning.
Afterwards, stroll up to Erawan Shrine for a bit and then take a quick Grab car or bike down the street to The Local for lunch. You can't go wrong with anything you order there, so choose away. You're already quite close to your last stop of the afternoon: Kamthieng House Museum (closed Sunday & Monday). This old farmhouse was actually built in northern Thailand and moved here.
The house is now a museum of sorts to the ancient Lanna culture of northern Thailand, offering for just 100THB a person, a small taste of the history behind the area you're about to explore. After heading back to take a shower at your accommodation, Grab over to the airport to take an evening flight to either Chiang Rai or Chiang Mai (see below).
To check prices for Bangkok accommodation click here.
What & Where To Eat In Bangkok
To be honest, this is one of my favorite parts of Bangkok: the amazing food scene. Everybody has different tastes, but it's undeniable that Bangkok is the center of Thai food culture. I've been blessed enough to spend weeks eating my way through this city, and while I'll always have chocolate recommendations for Bangkok, I also have plenty of restaurant recs, too.
My favorite restaurant in Bangkok is The Local, which has dishes from across Thailand for 200-400THB each, and rather large portions. Last time I was in Bangkok, I ate there three times. Try the beef penang curry and the literally anything else. This is one of the higher-end restaurants on my list, at about $10-15USD per person, but it's worth every penny. Same goes for Soul Food Mahanakorn, which is also nearby.
In the Wat Arun area is Err Urban Rustic Thai, which has truly delicious food but high prices for the small portion sizes. Supanniga Eating Room is nearby with great food and an even better view of Wat Arun at sunset; I recommend it both for the food and the nighttime view. On the more budget side near Khao San Road is Peeps Thai Eatery, with the best curries you'll have in your life, and The Family, with authentically spicy & equally delicious everything.
My final recommendation comes thanks to a local friend who took me to Pakamas one night after a meeting. I'm not even sure what their menu looks like, but the chicken mussaman curry with roti and the Thai fried chicken were both worth the trek south, not to mention being one fo the cheapest spots on my list. Some Bangkok restaurants my local friends have recommended, but I have not personally been to, are: Indian Hut, Khua Kling Pak Sod, Sri Trat, and Bangkok Bold Kitchen.
For ideas of cute & delicious cafes in the Bangkok, check out the hashtag #BKKCafeHopping. Bangkok, I will be back on the regular just to eat.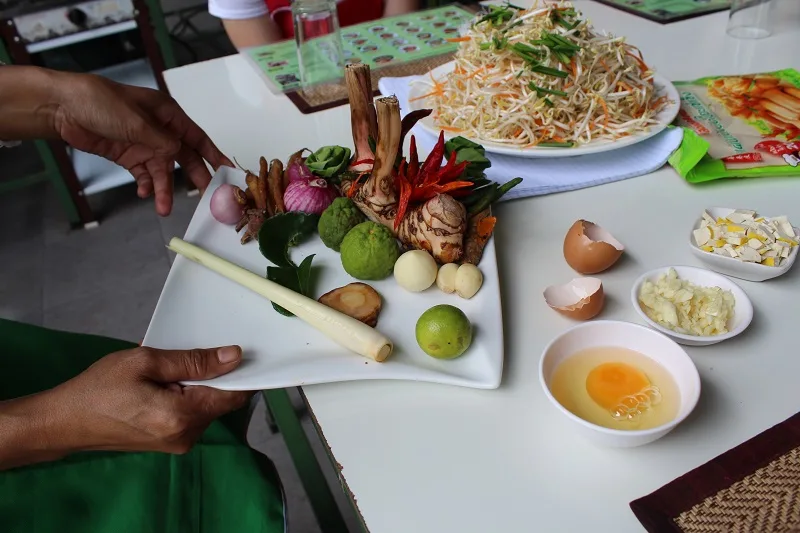 What To See In Chiang Mai in 4 Days
For your 4 days in northern Thailand, it's also worth considering flying from Bangkok to Chiang Rai, particularly if you're leaving Bangkok on a Saturday evening. Chiang Rai has a great Saturday Night Walking Market, and you could spend the next morning seeing the spectacular White Temple and Black House. Taking the bus down to Chiang Mai in the afternoon would have you arriving just on time to see the Sunday Night Market there, as well.
But in case that's too much moving around for you, below is my 4 day Chiang Mai itinerary. First, you'll likely fly into Chiang Mai International Airport. When you arrive, call a Grab or take an Airport Meter Taxi for a flat 150THB, though the Grab will likely be cheaper, as Chiang Mai is relatively small. If you're arriving on a Sunday, but bus, plane, or train, you can't miss the Sunday Night Market in Old Town Chiang Mai. It's by far the best market in the city.
To check prices for Chiang Mai accommodation click here.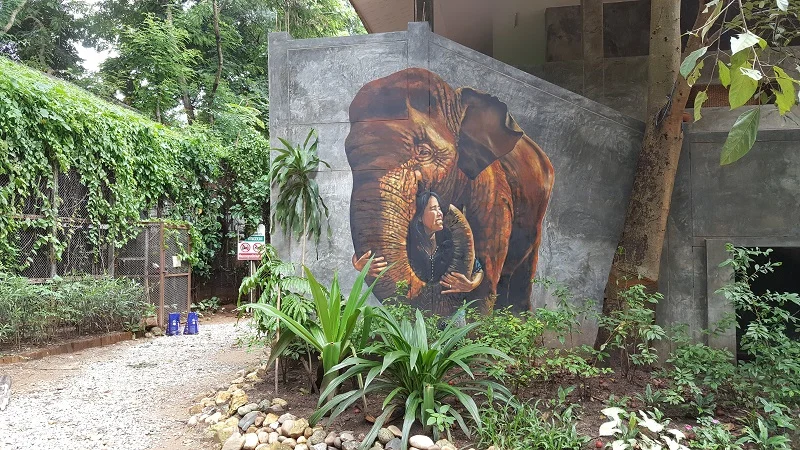 Chiang Mai Day 1
Compared to Bangkok, Chiang Mai is downright peaceful. While it's definitely a city, Chiang Mai has also garnered a reputation for sucking visitors in for months or even years. The friendly small town feel, walkability, and great selection of restaurants is hard to beat. But for your first day in Chiang Mai, it's best to spend some time seeing a few of the smaller & more spectacular Wat (Thai for "temple") in town.
My favorite from my weeks in Chiang Mai are Wat Chedi Luang, Wat Phra Singh, and the Three Kings Monument. You can visit all three of those starting earlier in the morning, and then take a break for lunch at Rich Thai, which is near Three Kings. After lunch, visit the Chiang Mai Historical Center for a better handle on the history of the city (before it closes at 5pm).
For the evening, Grab over to Baan Kang Wat (closed on Mondays), an artists village with huge variety of handicrafts and creations from local artists. Stalls set up around the small area, while permanent cafes serve larger bites until the whole area begins closing down around 6pm. If you didn't have enough snacks while window shopping, head a little north to Rosy-Cheeks for a modern Thai dinner.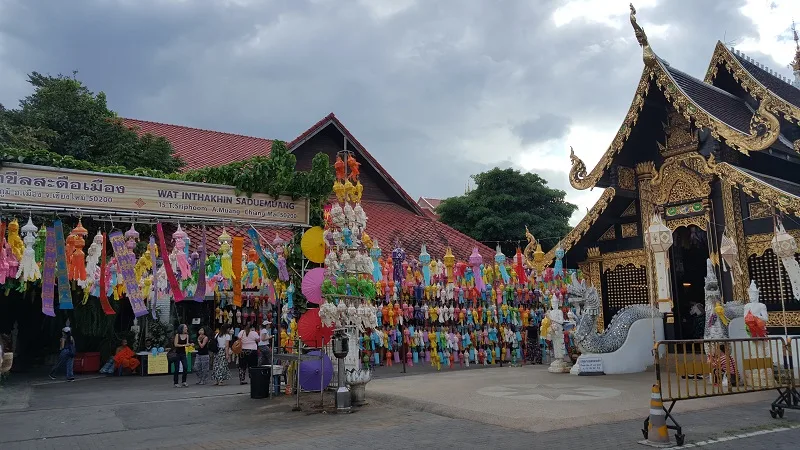 Chiang Mai Day 2
Taking a cooking class at Smile Organic Farm Cooking School was my Mom's favorite thing we did in Chiang Mai, and it's really high up on my list. The school picks you up around 9am, takes you to a local market where you buy some of the ingredients for the day's meal, and then brings you straight to the farm. At the farm you'll pick what you want to make for lunch, go over some basic cooking techniques, and then tour the farm to learn more about the herbs & spices they grow right there.
We snacked throughout class, but we sat down to all eat together just before 1pm, so if you can't wait that long for your main meal, then have a light meal first thing in the morning. We ended up taking half our curries home for dinner that night!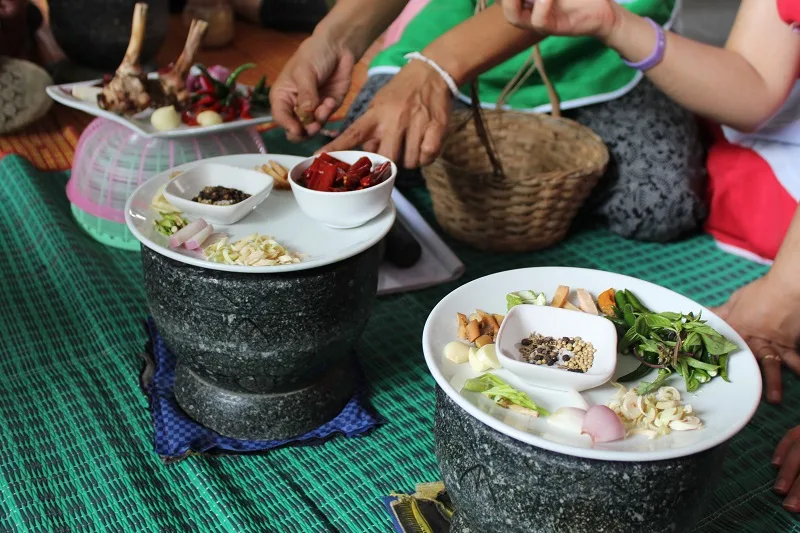 Once you no longer have to roll yourself around, taking a stroll around the ​CMU (Chiang Mai University) area is a lovely way to cap off the evening. There are lots of cute cafes to stop in for a latte or Thai tea, and nothing's too expensive. Along Suthep Road is also one of the cheapest places to get a massage of everywhere in this 10 day Thailand itinerary. So look out for 200-250THB hour-long massages and thank me later (but don't forget to tip!).
Your last event of the evening is the Drag Show at Ram Bar, which goes on at 10pm every night except Mondays. For over an hour, you'll be treated to some truly amazing drag performances, and hopefully some of the same audience participation I witnessed. The show is especially rowdy on Friday and Saturday nights. Not kid friendly.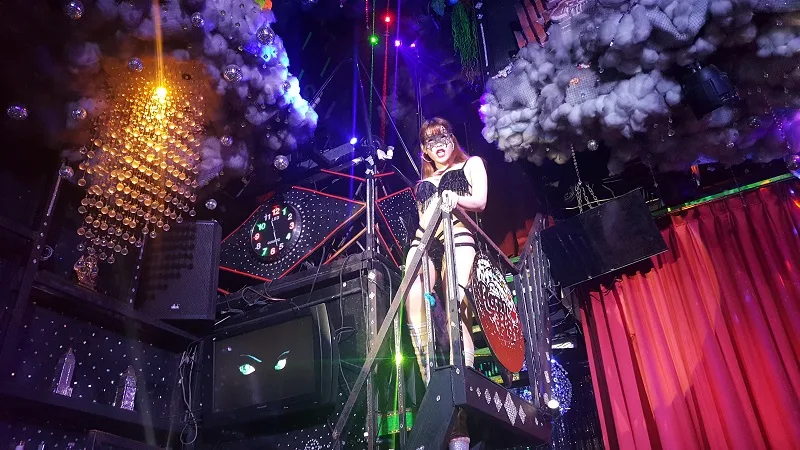 Chiang Mai Day 3
If you haven't been to Chiang Rai, today would be a great day to take a tour up to the White Temple and the Black House. But if you've already been to Chiang Rai and don't want to do a day trip up there, then today is elephant day. My aunt was very excited about visiting elephants in Thailand, but equally careful to do hours of research into which was the most ethical tour on offer. Her choice— and my own research agrees— was Elephant Nature Park.
While also the oldest elephant excursion in the area, Elephant Nature Park offers no riding or otherwise interacting with the elephants they care for, beyond a couple of photo-ops while you feed the elephants watermelon treats. For the most part, our day consisted of learning about the plight of Asian elephants, and the various ways in which they've historically been a part of Thai culture.
I highly encourage you to spend a day learning about and just being around these thoughtful creatures. We had a long day. But even after returning from the park around 6pm we still had enough energy to walk down the moat in Old Town Chiang Mai at sunset, watching the fish jump (with bug spray on). Aim for dinner at Dash or Cooking Love.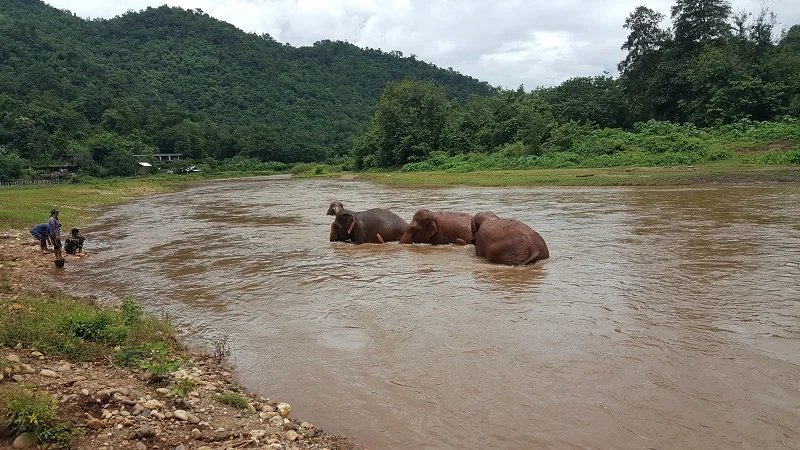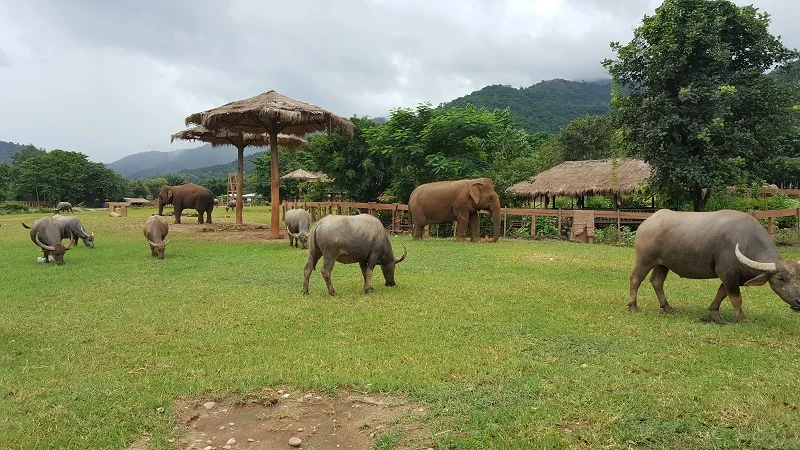 Chiang Mai Day 4
Other than visiting the elephants, the most popular day trip in Chiang Mai is to Bua Thong Falls (Sticky Falls). However, there's also a less touristy options to commune with nature, at least for those who want to rent motorbikes. Near Sticky Falls is a little hike called the Monks Trail, which takes you up to an ancient temple called Wat Pha Lat. From there you can hail a communal taxi to the top of Doi Suthep mountain.
The peak has a beautiful golden temple and great view, especially around sunset (though you may not catch that this trip). But if you were feeling up to heavy exploring on Day 2 instead, this would also be a good morning to do a cooking class instead. The time frame works well with an evening flight, and you could skip the walk around the CMU area and catch the sunset from the top of the mountain.
Again, try to arrange to take a shower back at your accommodation, which should be no problem if you're in a hostel with a shared bathroom, and then head to the airport for your flight to Koh Samui. Remember to book a Grab a few minutes before you need to leave!
To check prices for Chiang Mai accommodation click here.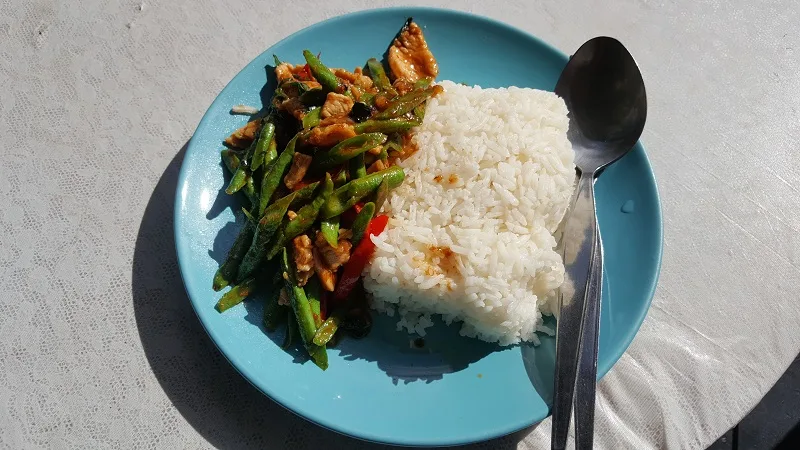 What & Where To Eat In Chiang Mai
Chiang Mai is perhaps most famous for Khao Soi (spicy curry with noodles), but the northern sausage, and a Lanna-style eggplant dip I made at this fabulous cooking class were my favorite northern Thai dishes. There are much too many dishes to cover in even one post, much less one section of a huge Thailand itinerary, so instead I'll send you over to my favorite restaurants in Chiang Mai. After thorough research and exploration, these were our group's favorite spots to eat in town.
Rosy-Cheeks is quite good for modern Thai cuisine with northern Thai cooking styles and flavors and ingredients from across the country. Try anything from the specials list, in particular the pork ribs. Rather nearby is Blue Diamond, the perfect spot for vegan desserts and drinks, especially around breakfast time. Cooking Love was a more affordable favorite of the group, with everyone loving the curry at both their locations in town.
Try the namesake dish of Khao Soi Specialist at this spot in central Chiang Mai. Or even better, just a few blocks away is Rich Thai, my favorite restaurant in all of Chiang Mai. Get there early to have the special pork ribs, or grab a table for the most affordable & delicious dinner you'll have in Chiang Mai (we love the red curry and the pad thai). At Dash you have to try the crispy tamarind chicken, moo palau with roti, and the green beans with garlic; Dash is a very close second for my favorite spot in Chiang Mai.
Good Souls Kitchen is good for lunch, especially the coconut milk cappuccino, but portions are very generous (so bring tupperware).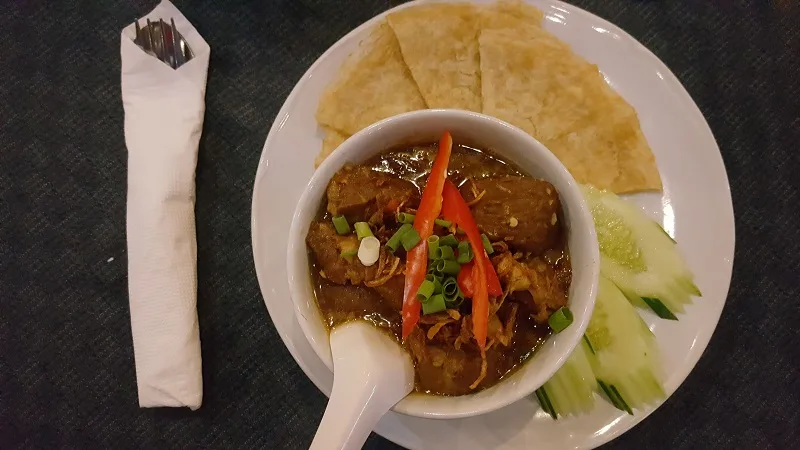 What To See On Koh Samui in 3 Days
Arriving in the evening from Chiang Mai, the most affordable way to get to your hotel is to walk direct to the shared van desk and request a spot for 130THB per person. You'll tell them where you're staying, pay, and get a receipt to give to the driver (just remember what part of the island you're staying on). They'll drop you off in front of your accomodation. Grab will cost 500THB to go even 10 minutes' drive form the airport, and is generally very expensive on the island. I'd recommend renting a motorbike to get around (or finding someone willing to drive the bike & split the cost).
If you want to go from Chiang Mai to Koh Samui on the cheap, you can fly into Surat Thani Airport and take the bus over to the ferry terminal and then ferry over to Koh Samui. But be aware that this will add several hours to your trip on either end. Flying out of Koh Samui Airport was cheaper than flying in, so if you want to save money, consider going via Surat Thani only upon arrival from Chiang Mai (being aware that this will eat up most of one of your days, while a flight will take about 3-4 hours from door to door).
On evening one, it won't be hard to find restaurants open until 10pm or midnight if you're in one of the bigger areas, like Lamai or Chaweng. But you may want to eat before leaving Chiang Mai or bring snacks if you're the peckish type.
To check prices for Koh Samui accommodation click here.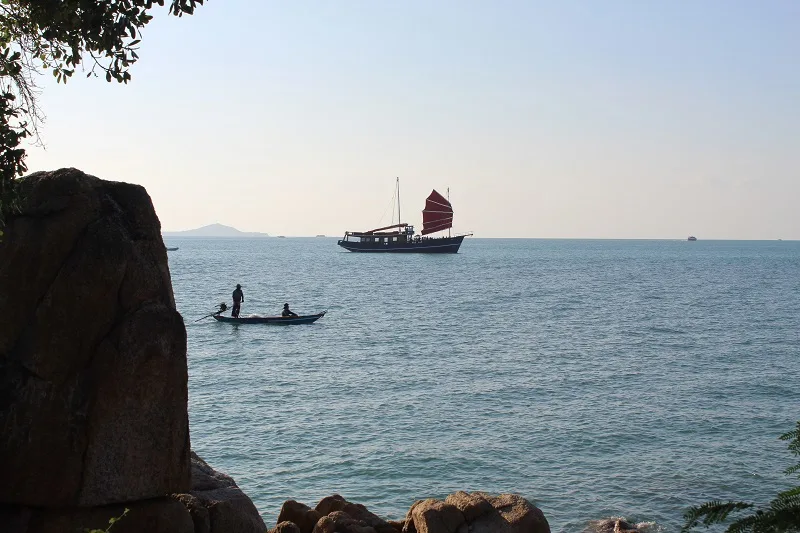 Koh Samui Itinerary Day 1
Take this morning on the beach to relax on the surf. If you've picked accommodation near the beach, ask if they have a free access point or even beach stuff you can borrow. If not, look for a decent restaurant near the beach, order some nice smoothies or cocktails, and set up camp. Many cafes open early enough to grab a filling breakfast or brunch before you head out.
Once you've gotten your fill of the sun, grab a massage on the beach and some lunch during the hottest part of the day (1pm-3pm). For the non-beach people among us, you can opt for a morning cooking class at Samui Institute of Thai Culinary Arts, a famous cooking school right on the island. Some of Thailand's best chefs have trained right here, albeit for much longer than one morning.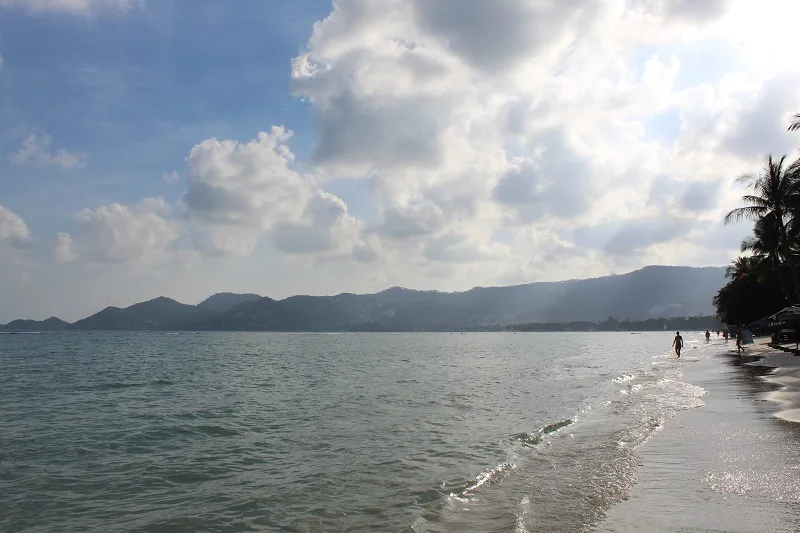 After your first morning, it's time to head to one of the most (rightfully) famous evening spots on the island: Jungle Club. In the evening, around 4:30pm, is the perfect time to go there for drinks & dinner while you watch the changing of the skies. If you visit between December and February, I'd recommend calling to make a reservation in the morning, as a taxi up there from Chaweng costs 400THB per car, each way. You don't want to make the trip without ensuring you can get a table.
Our group tried several dishes at Jungle Club, and all of them were delicious, though unsurprisingly pricey. My favorite was the panang chicken and the grilled pork belly with papaya salad. If you do a cooking class instead of the beach, you could also opt to get a massage in the evening after the Jungle Club. Places that are open after 10pm tend to be a bit more expensive, but only by 50-100THB per hour.
Sometime in the morning or afternoon on Day 1, you should head over to one or two travel agents to see what kind of tours they have on offer for that season. Remember to always ask for a discount on the price they quote you— we were able to get a 200THB discount each during shoulder season in November. Note that you can easily switch Day 2 with Day 1 if you need more time to book the cooking class or the weather isn't great on the beach; there's always somewhere sunny on Koh Samui.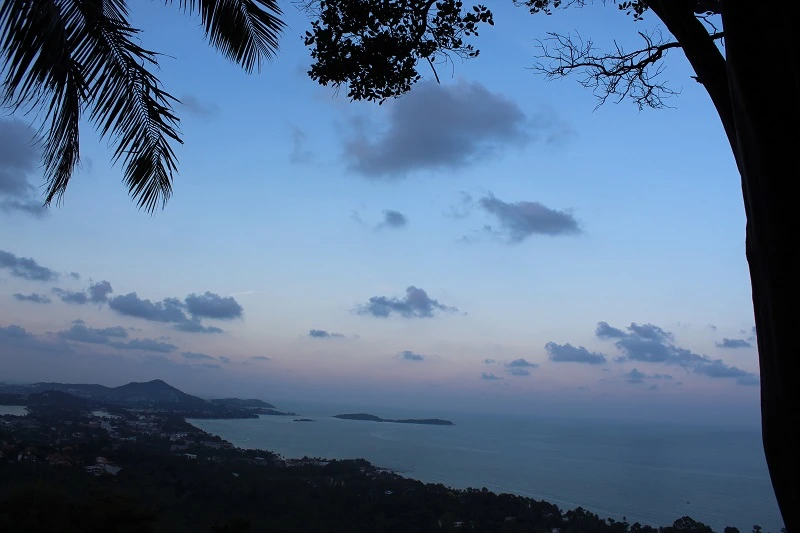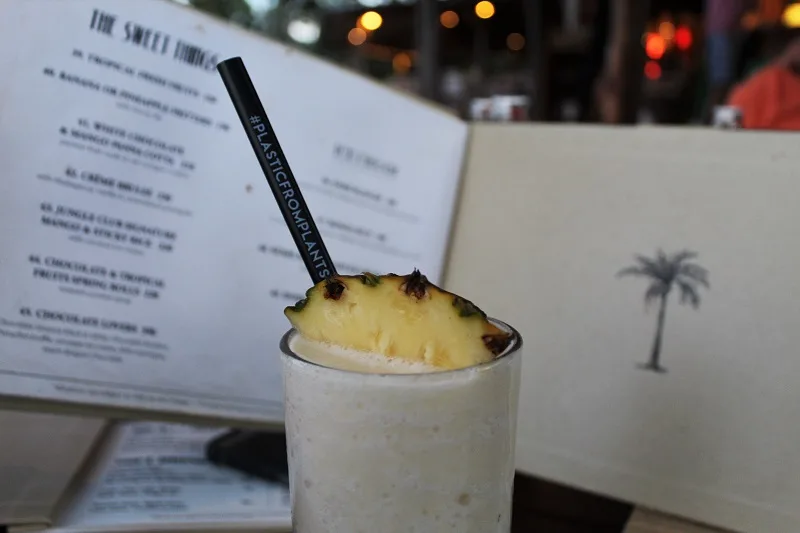 Koh Samui Itinerary Day 2
Now that you've had a moment to relax, it's time to head off-coast. My favorite thing I did on Koh Samui was rent a motorbike and drive it across the island. This is a whole day affair, and hits sights across the island. We also went to the Secret Buddha Garden, which is rather out of the way on a bumpy & steep road, costs 80THB each to enter, and consists of 200-300 meters of statues interspersed along a creek. I do not recommend it at all, so it's not on the itinerary below.
The first step of this day is to rent a motorike, either from your guest house or a nearby bike rental shop. We started at 9:30am with a two-person 250THB motorbike from our hostel, evening out to about $4USD per person for the rental. Remember to ask for helmets and check that the gas tank is at least half full before leaving town, or you run the risk of being stranded! Gas costs 40THB per 750ml bottle, and slightly less from the gas stations directly (we used less than 3L to do this entire day trip in Koh Samui).
Starting from Chaweng, about 10 minutes outside of town is Lad Koh Viewpoint, a lovely stop along the ocean (though not worth backtracking for). Another 12-15 minutes drive along the coast is Hin Tai Hin Yai, or Grandpa-Grandma rocks. If you're starting in Lamai, the rocks are just 5-7 minutes' drive from downtown. These rocks are so-named for their resemblance to male & female genitalia, though we had some trouble finding grandma. Maybe it was all the tourists; so many people can make a girl quite shy.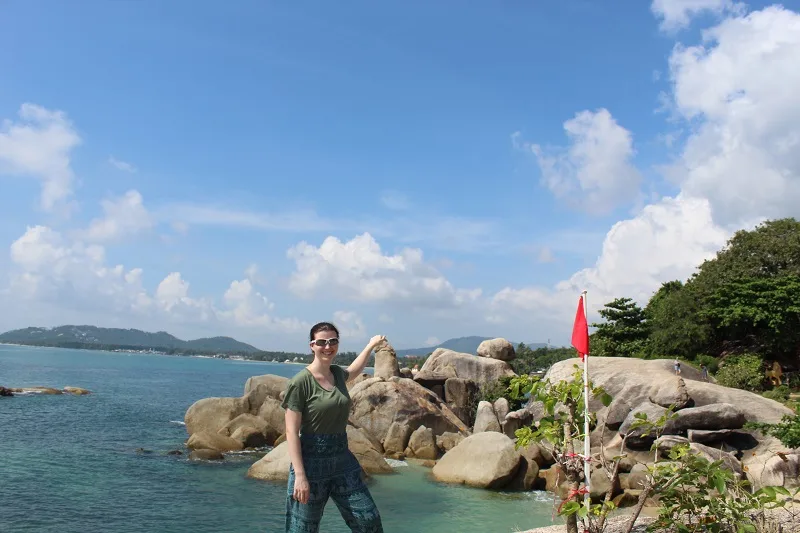 Anyway, the rocks are cool & funny to pose with, but it's also a great panoramic view of the ocean and a nice spot to relax with a coconut or ice cream cone. Entrance to the rocks is completely free, but motorbike parking is 10THB, while the bathroom has a 5THB fee & no toilet paper.
A few minutes' drive from the rocks is Wat Ratchathammaram, with big red temples and a beautiful view of the sea (entrance is free). Another 10-12 minutes inland is another free temple, but this one has a rather unusual attraction: a mummy. Thailand actually has a fair number of mummy monks across the country, but this is one of the most famous, and really truly weird. It's worth a gander for sure, but just remember to remove your shoes on the tiles.
Hopping back onto the bike, head directly for Namuang Waterfall 1. This closer waterfall is easy to find, and it's just a 3 minute walk to some gorgeous falls you can swim in and lounge around. There are more coconut sellers here, but also a lot of vendors selling snacks (especially on the weekend). Expect to pay 20THB to park your motorbike.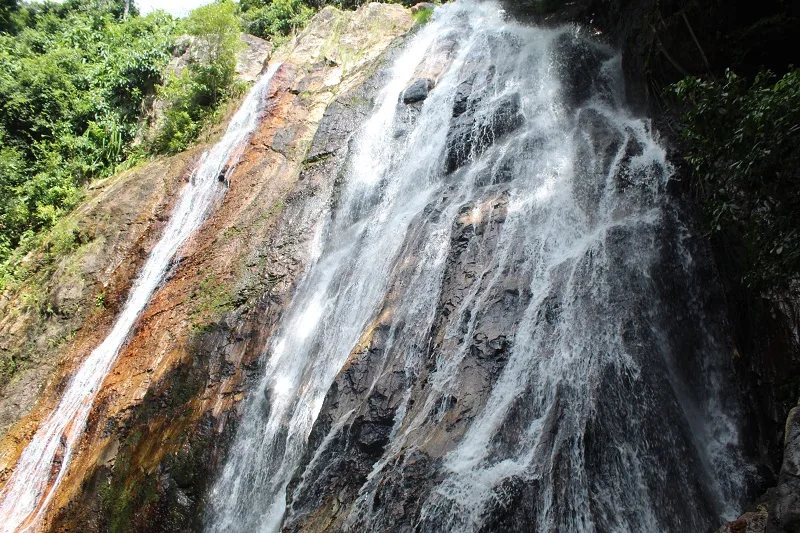 After you've had your fill of the falls, it's about a 35 minute drive to get to the next stop: BoPhut Fishing Village. The drive will lead you through more mountains and valleys, the small town on the west (worth a stop if you want to do a bit of shopping), and then along the coast with long stretches of sky blue ocean. You can eat at a random townie restaurant as we did, or at a viewpoint spot in the mountains if you're fancy.
The touristy fishing village of BoPhut was much nicer than we expected; "fishing village" is quite a misnomer. The stretch where we chose to rest and have a coffee was quite developed and expensive, seeming to have become a resort town in its own right. If you could wait that long, there are dozens of lunch spots with everything from Thai and Italian to modern seafood. To visit on the cheap, walk around to find an affordable cafe to rest in for a bit and then lay on the beach and people watch before taking off again.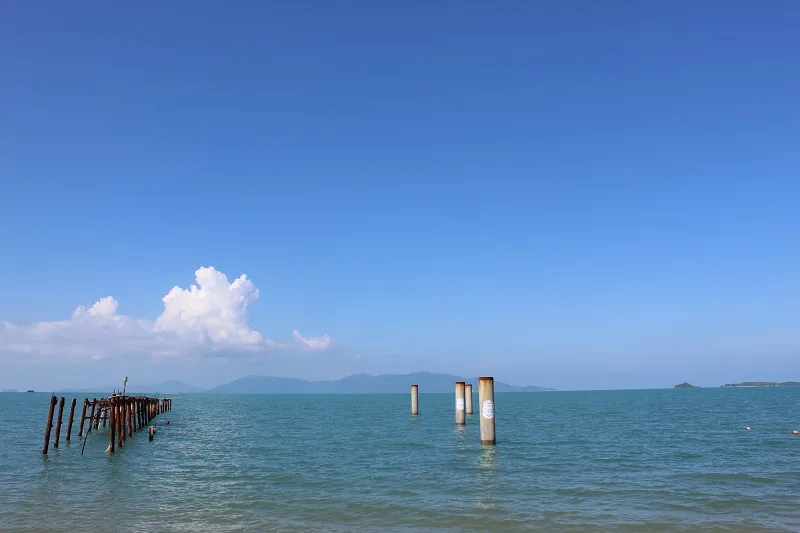 As we approach sunset, it's time to abandon the beach in favor of bigger buddhas sights. Rounding out the island, rather close it the airport, is a very big buddha & an accompanying temple. They're called simply Big Buddha on Google maps. In the hour before sunset, walk around the area for some pictures and wandering, looking at boats, and enjoying some of the sandy shore. There weren't many visitors when we went, though the mosquitoes never quit, and my friend & I agreed that this was our favorite stop during our whole road trip of Koh Samui.
Less than 5 minutes from the Buddha is Wat Plai Laem, an impressive construction of temples and animal statues, and a few more buddhas. It was lovely just before sunset to walk around shoeless and feed the turtles & fish around the pond. Parking and entrance are free at both of these last two stops, and we found them to be incredibly tranquil.
Heading back to Chaweng, where we stayed, we found Chaweng Night Market just outside of the downtown area. This is a nice cheap spot to have a dinner of authentic Thai food, mostly of the southern & spicy kind, but all Thai restaurants will play the favorites (pad thai, tom yum, curries). Across the street there's a Saturday night Market, if you happen to be in town that day.
Before spending a day motorbiking around Koh Samui, remember to pack tissues for the bathrooms and small bills & coins for entrance fees and other little necessities. I'd also recommend an umbrella or ponchos.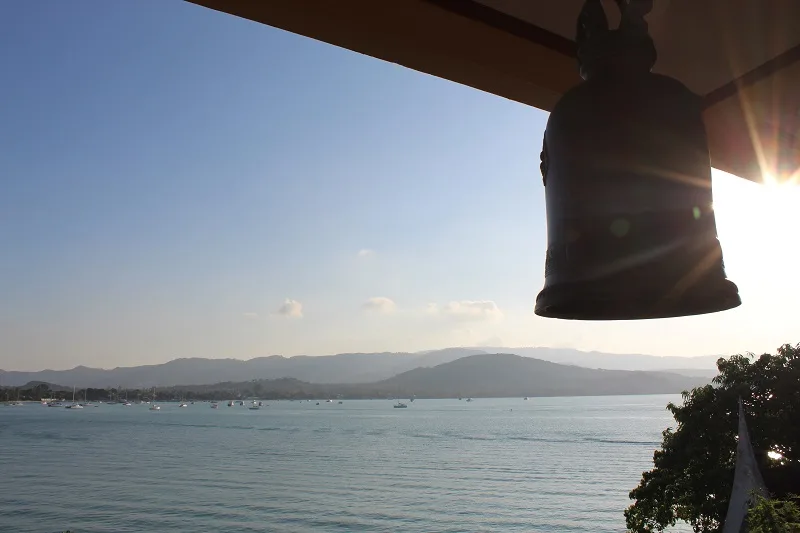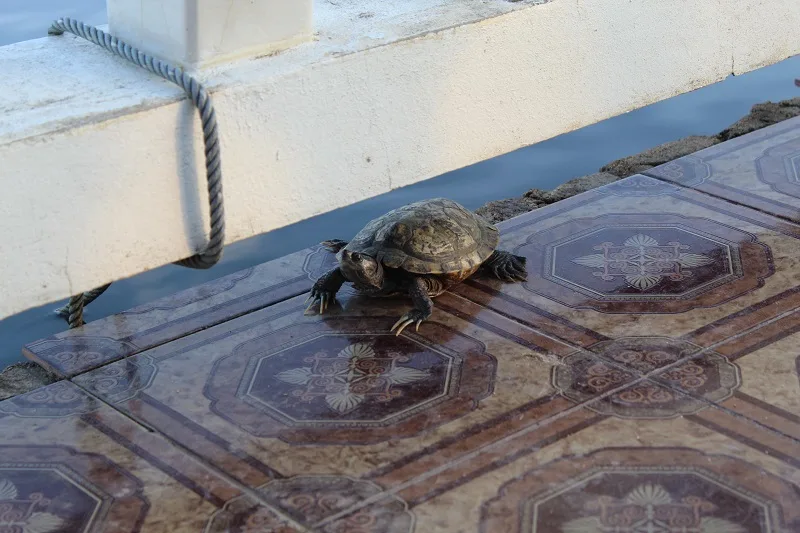 Koh Samui Itinerary Day 3
For your last day on Koh Samui, I recommend getting an early start by doing a day tour off-island. Hopefully on Day 1 you already spent a half hour or so looking through the seasonal tour options and booking something through a local agent. For your own peace of mind, you can of course browse Koh Samui day tours and book something in advance, but you'll almost always get a cheaper price from a local agent.
Day tours from Koh Samui range from a day trip to snorkel & kayak around Koh Taen and Koh Madsum to ATV riding on the mountains or heading over to Angthong National Marine Park for snorkeling. We opted to go to Koh Taen and Koh Madsum for snorkeling and kayaking, and we had a lot of fun until the rain came (even after we toppled over the kayak twice!). Most tours will include a set lunch, and all should include water, transportation, and usage fees for equipment.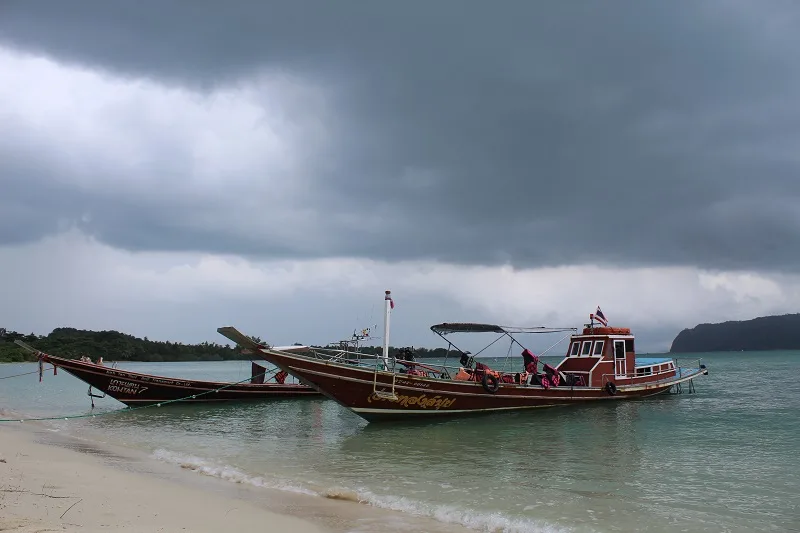 Returning in the evening, we were happy to get another 300THB massage before dinner and a show. Every evening there are a number of drag shows to check out along the main strip in Bo Put. The Paris Follies cabaret show in Chaweng is super popular, though there are also a lot of Muay Thai shows, every night of the week. Tonight, tonight, tooooonight is a refrain you'll hear from a lot of trucks announcing that night's fight time & location. It's unavoidable.
For those with an evening flight back to Bangkok, make sure the tour company knows when you need to return and that you've arranged with your accommodation to shower before leaving. I'd recommend an early morning flight back, but I know it's not possible for everyone. Koh Samui Airport also has a very small departure terminal with almost all of the restaurants and cafes located before security, so I'd recommend eating before heading to the airport and arriving 1.5 to 2 hours before your departure time.
A couple of other things I wanted to do on Koh Samui, but just couldn't due to time constraints, were exploring the Sunday night market in Lamai and going salsa dancing. Koh Samui actually has the second-largest Latin Dance scene in Thailand, only behind Bangkok in size. If you happen to visit in January, you may even be able to attend some of the evening parties for the island's huge Latin Dance Congress (if you're into that sort of thing, as I am).
To check prices for Koh Samui accommodation click here.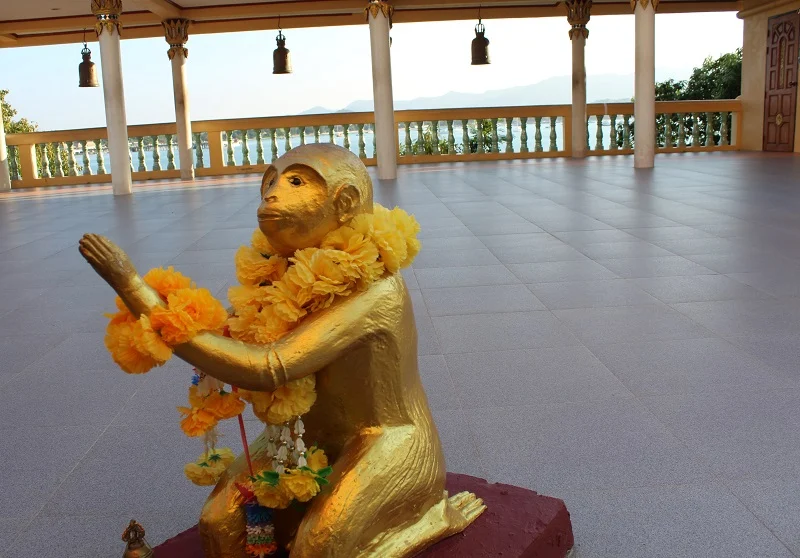 What & Where To Eat On Koh Samui
I was sort of surprised by how much delicious international food was on Koh Samui, though there were plenty of Thai options, as well. During our stay, we traveled across the island and had a few less-than-tasty meals. Those aren't mentioned here. Below were our favorite meals on Koh Samui, mostly in the Chaweng area.
Cafe Eda was great for Russian food while out & about on our DIY island tour, especially the borscht and the dumplings. In Chaweng, Basilicom (rather than ZeZe, where we also ate) is our pick for Mediterranean/Israeli food, with a special mention for the chicken schwarma and the falafel. Cream Cafe is the spot for a great brunch and sweets.
Up in Bophut Fishing Village we also had a great— but expensive— coffee & desserts from The Coffee Bar, which has outdoor couches overlooking the beautiful blue ocean. As for the actual Thai food, we had a delicious dinner of way-too-many-entrees at Green Bird; just thinking of their massaman chicken and the penang pork puts a smile on my face. For more recommendations for good food options on Koh Samui, check out this article.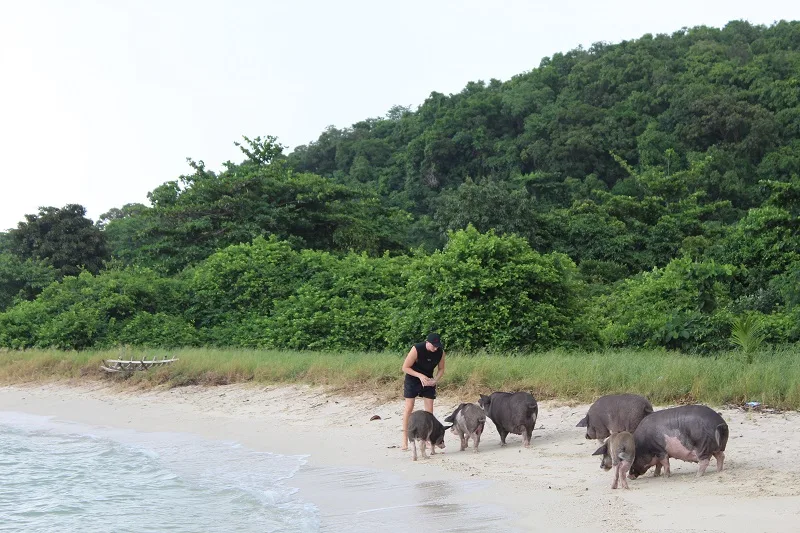 Budget For 10 Days In Thailand
On average in Thailand, I spent $50USD a day when traveling solo and staying at hostels. But I spent more like $70USD a day when traveling with my mom and staying in private rooms & eating in nicer restaurants. This is how our costs broke down, including all of the activities above (excluding the Grand Palace). This 10 day Thailand budget also excludes flights to/from Thailand and air transportation between Bangkok, Chiang Mai, and Koh Samui, as flight & bus prices fluctuate greatly by season.
Accommodation: $150USD
Activities: $170USD
Food: $170USD
Transportation: $90USD
Miscellaneous: $70USD (sim card, antacids, umbrella, etc.)

TOTAL SPENT: $650USD ($65USD per day, though the Elephant Nature Park cost over $100USD of this)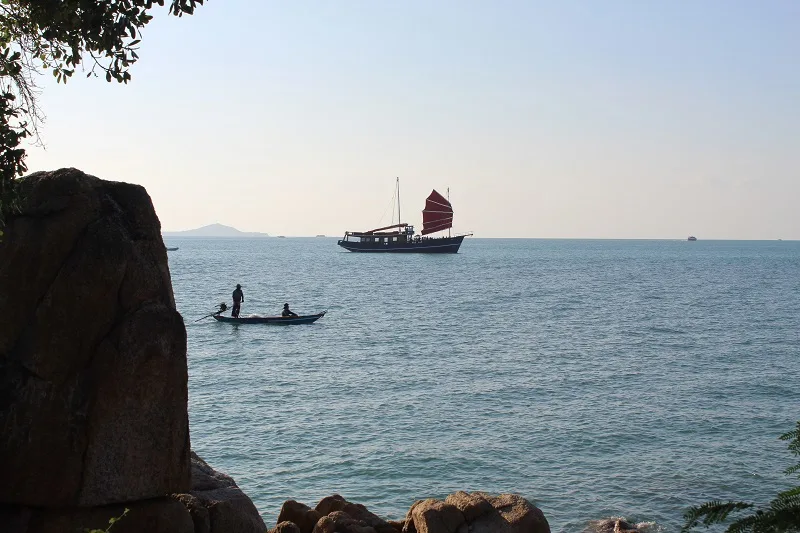 Thailand Travel Tips For First Timers
It's better to exchange money at the airport initially, and only take out cash in a large sum later on if you really need to (every ATM will charge you a 220THB (~7USD) fee per transaction). We paid no service fees and got good rates when changing money at the international airports.
Hotels will ask to see the passports of all visitors staying in the room, and hostels will collect a 200-1000THB key & towel deposit.
Public restrooms often have a fee, and either none or purchasable toilet paper, so bring tissues whenever you go out.
A life straw works just fine for filtering tap water into clean water across the country.
A lot of dishes you order in the north or south will be more or less spicy depending upon the authenticity of the restaurants and the preferences of the chef; some dishes will even have different names in different parts of the country.
Many restaurants, even very nice ones, are cash only. Always bring at least 500THB per person in cash as backup, as some places won't state it clearly and you'll only realize it once they bring you the bill. One example off the top of my head is Dash, in Chiang Mai.
Remember to give and receive things with two hands, as it shows respect in Buddhist countries (and really just about any country in Asia).