Myanmar is one of the two or three countries in Asia I cannot wait to come back to. ​The calmness blanketing the country is amazing, but add in the beautiful temples, grand open spaces, and delicious food, and I left hooked. I was actually quite nervous before visiting, because it was such an expensive side trip from Thailand.
So before arriving, I searched for as many posts covering travel tips for Myanmar as I could find, and really, there weren't a lot. Therefore, in this perspective from a perceptive short-term visitor, I'll share all my travel tips for Burma, now more commonly known as Myanmar.
This includes surprising cultural tidbits, how to save money (by spending within the local economy), and places to visit in Myanmar. With just 5 or 6 days to play around with, I ended up visiting only Yangon and Bagan during my trip.
Spending two days in Yangon was necessary to interview the country's only chocolate maker, so that was a given. But I decided on 3 days in Bagan for the rest of my time, largely thanks to all of the tourist infrastructure in the area. These are all the travel tips for Myanmar I gleaned in my several days traveling the country.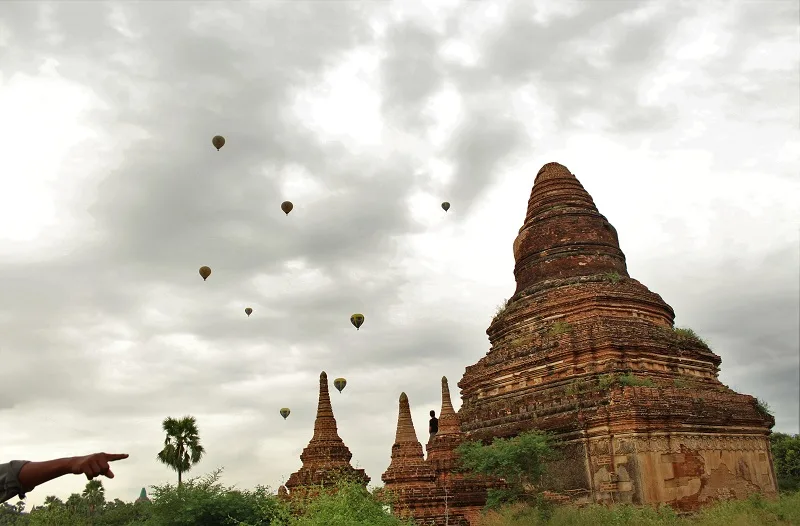 Basics Of Traveling Myanmar
Location of Myanmar: Southeast Asia, in the northwestern part of that region of the world (bordered by Laos, Thailand, China, India, and Bangladesh)
Language of Myanmar: Burmese, as well as many ethnic minority languages across the country (particularly in the north)
Outlets & Voltage: everywhere I stayed in Myanmar had a large adapter already installed in the wall, so I used my American (Type A) plugs. But there are also Types C, D, G, and I. Check out Burmese plug types here.
Currency in Myanmar: MMK or kyat (pronounced like "chyat"), with a current exchange rate of ~1500MMK per $1USD
Visas in Myanmar: visitors from most countries require a visa to enter Myanmar. Visitors from just ten Asian countries have 14-to-28 days of visa-free travel, but other visitors much apply for a visa online, which costs $50USD. Click here to read more about visas for Myanmar.
Nickname of Myanmar: The Golden Land
Remember to tell your home bank that you'll be in Myanmar, and bring at least $200 worth of crisp US dollars as backup in case the ATMs don't work.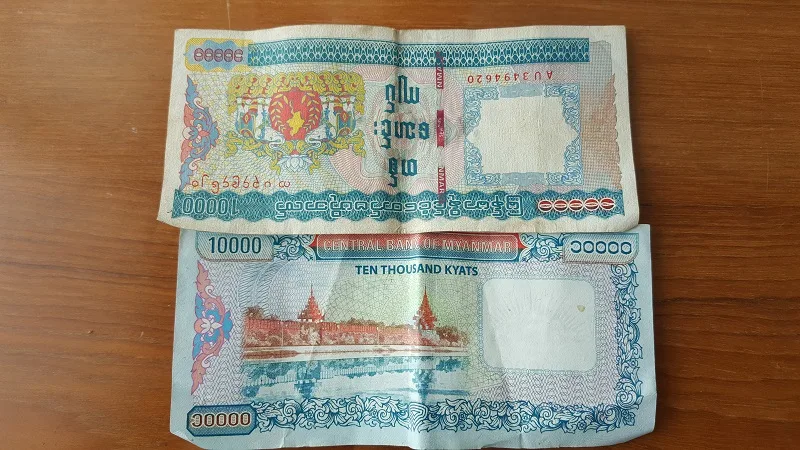 Procedure for Arriving in Yangon
First of all, you must print your visa approval before checking into your flight to Myanmar or they won't let you even check in (because they'd deny you entrance into the country if you were to arrive without it, since they stamp the actual paper before stamping a visa into your passport).
Once you land in Yangon, grab your bags from baggage claim (be sure to keep your bag tag!) and head out to arrivals. When you exit into the arrivals area, immediately take a left and walk until you see ATMs. Withdraw cash or look at the exchange rates & change USD at one of the counters.
Remember to always ask about service fees for exchange counters beforehand. Next, go to the MPT sim card desk and buy a 30-day sim for however much data you need; all sim cards are for 30 days. MPT has the best coverage across the country, and if you buy from them directly at the airport, you have the guarantee of a legit working sim card.
At the Yangon Airport they're open daily from 6:30am-9pm, and you must pay in cash. The cost of data starts at 8,000MMK for 5GB. They will take a picture of your passport and sim paper together and install the chip for you.
Finally, walk out to exit 5 and call a Grab taxi to your destination; it's usually around 10K for the trip downtown. Once the Grab is close, cross the street (just the 2 lanes right in front of arrivals, maybe 10-15 meters across) and wait for the car on that side.
The area right in front of the airport is very hectic, so Grabs are relegated to the area across the way.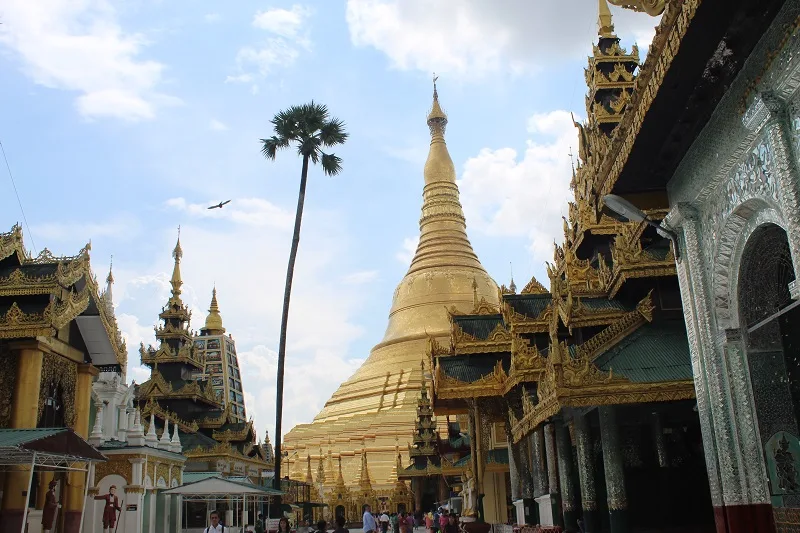 Burmese Food
1) Don't drink the water. Bring a Lifestraw like I did, or bring a reusable foldable water bottle to refill from your guesthouse. This is a better alternative to filling the land with more plastic water bottles, and applies to the rest of Southeast Asia, as well.
2) You'll notice lots of boiled and fried crickets for sale, along with some other insects; these are popular Burmese street foods.
3) If your tour guide brings you to a tourist restaurant, they will likely be fed for free. This may not be the case if you choose the restaurant, or if they take you to a really local spot, but beware that you generally don't need to worry about them being fed. If they disappear as soon as you sit down, that's why.
4) This may be a very specific warning, but watch out for cilantro crushed into everything. More generically, make it a point to try tea leaf salad across the country, and the special tamarind flakes available only in Bagan.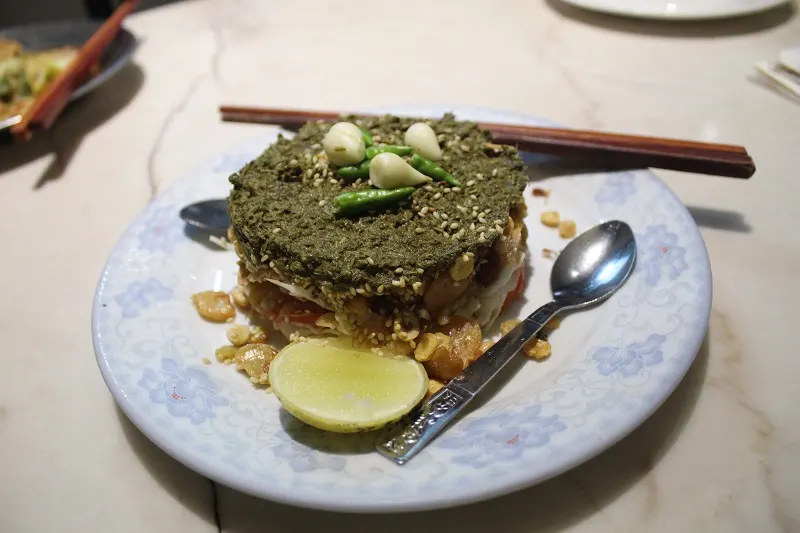 5) Tea and generally tea house culture is very big here. The word for the country's popular sweet milk tea was called something like lafayee, but very few people ever understood what I was trying to say. Sigh. On a more positive note, Rangoon Tea House in downtown Yangon was the real deal for milk tea & Burmese food, though relatively expensive compared to everywhere else I went.
6) Compared to the rest of Southeast Asia, Myanmar doesn't have many convenience stores. If you need something, especially outside of Yangon or Mandalay, stop at the first one you see.
7) Along 19th street is the best spot to eat in Yangon at night. It can be really intimidating, especially for a solo female traveling in Myanmar, but just go point at things after asking for a price range. They'll seat you and cook the veggies & meat, then bring them to your table for you.
I picked a random spot and then went for the meat skewers they had just put onto the ice, and I was very happy when they came out with added seasoning. 19th Street is also really close to Baobabed Hostel, where I stayed for just $8USD a night, breakfast included.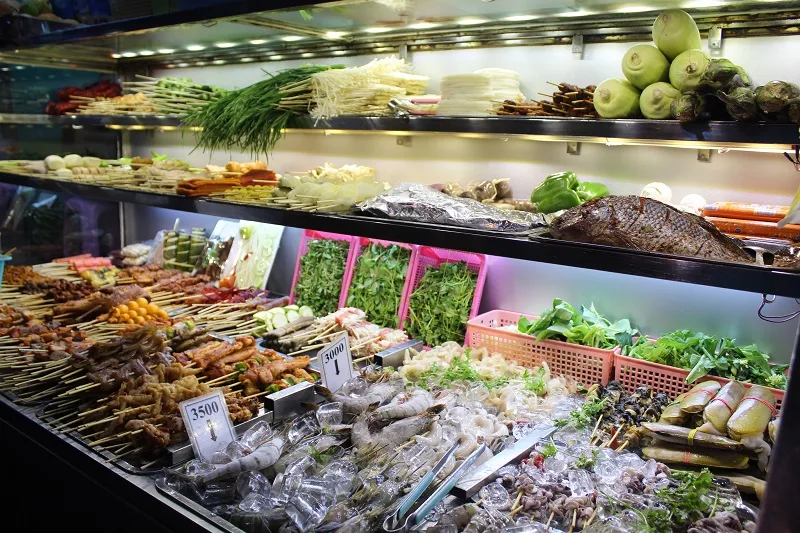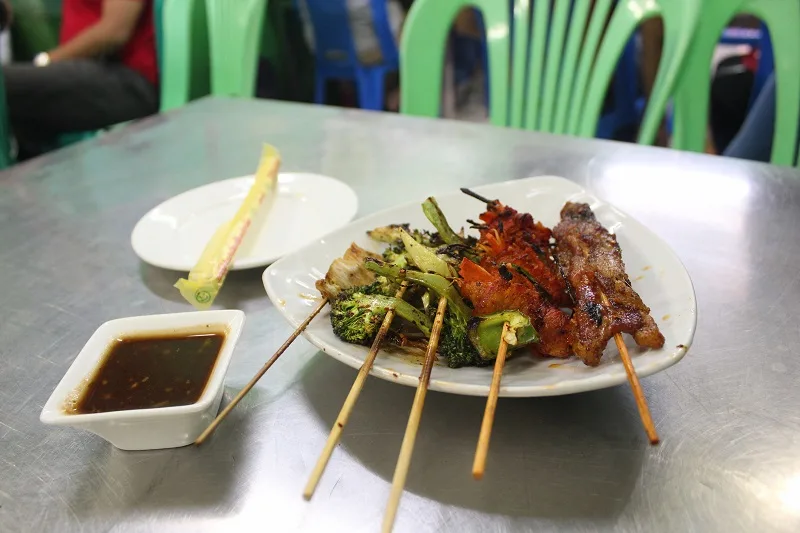 Burmese Money
8) When you arrive, change just a small amount of money in the airport, as the fees are high at both the changers and in the ATMs. Remember to only bring very crisp and current US dollars for exchange, as you'll get a better rate. Crumpled dollars will be promptly rejected. Change from restaurants and elsewhere will be given in kyat.
9) The best & cheapest way to get around Yangon is by bus, for 100 kyat each ride— if you can figure it out. Download the app "Yangon City Bus" to make your trip easier (the icon is yellow).
10) Don't forget to tip. Tipping is particularly important in Thailand because, unlike in neighboring Thailand or India, domestic tourism is nearly nonexistent, the number of visitors is on the decline, and international tourism is highly seasonal. Therefore work & income are highly seasonal, as well. Even just a few hundred kyat after a meal is very appreciated.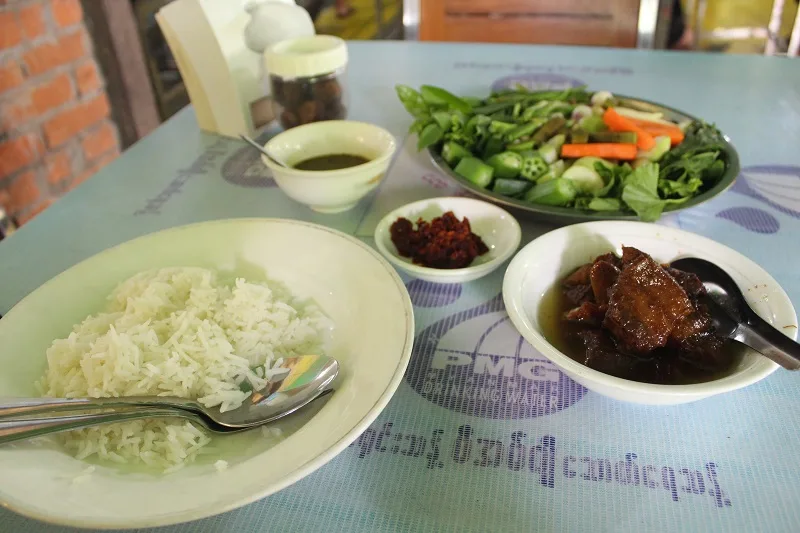 11) It's cheaper to travel Myanmar if you stay in one city for a few days at a time. Like, markedly cheaper. Think ~$100 for a travel day vs. $20 for a day in the same city, though this is true to an extent no matter where you travel.
12) Book accommodation with breakfast, as I found the process of finding food to be much more difficult in Myanmar than in Thailand or Laos or Malaysia, even in a city like Yangon.
13) Every price is barter-able, that is, every price can be haggled, especially prices for transportation and souvenirs. But if it seems like a reasonable price to you, only barter down a bit.
14) Cash is king in Myanmar. Don't expect to be able to use your card for much, if at all.
15) There are some very unique festivals in Myanmar, especially in the fall. It's worth checking around to see if there are any worth planning your own trip around, for example, the Fire Balloon Festival held every November. There's also a large full moon celebration each month, in accordance with the Buddhist calendar.
Transportation Around Myanmar
16) Grab is the best & almost always the cheapest way to get around, except for in Bagan. In Bagan Grabs aren't allowed to operate, because the taxis keep a cartel system of prices (unfortunate, because Grab Bikes are my favorite thing ever). Even at the international airport in Yangon it was cheaper to take a Grab than the quoted prices for taxis from airport.
17) What is a seat belt, really? By that, I mean don't expect working seat belts in the cars. If you want one, try to sit up front.
18) Myanmar is extremely bikeable. Renting a bike or e-bike is one of the best ways to see the country, and more specifically the countryside areas around each city. Ask at your accommodation about where the best place is to rent from, as they may even rent out bikes themselves.
19) In Myanmar they drive on the left, just like in Thailand and Japan.
20) Travel between cities by air is much more expensive, but remarkably faster. For example, it took less than 2 hours door to door to fly from Bagan to Mandalay, but it would have taken 8+ hours by bus. I always prefer to take buses over flying, but if you're pressed for time like I was, flying is very much an option.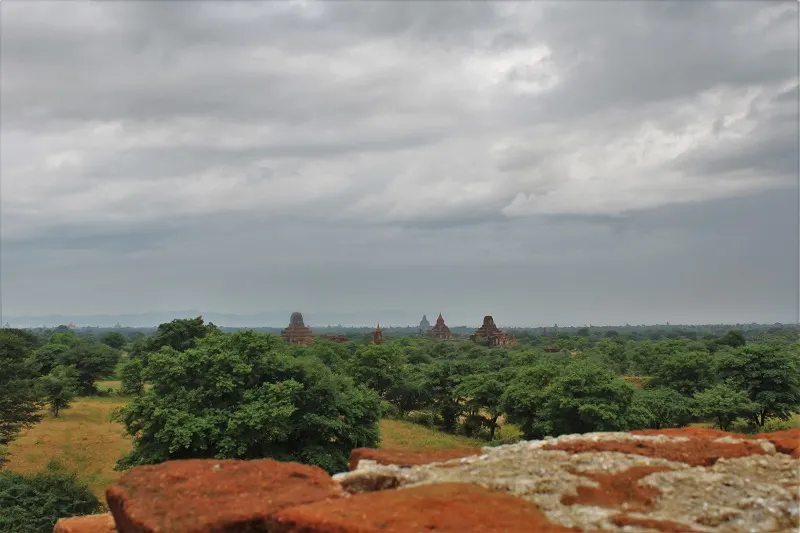 Clothing in Myanmar
21) Take your shoes off before you enter homes, and even some stores. Look for a shoe rack outside for a clue as to whether to de-shoe or not.
22) Men wear skirts. Maybe half of the men I saw in the country were wearing the traditional local skirt called a longyi, or more specifically a baso. Women also wear longyi (pronounced "lawn-jee"), but it's not personally as much of a surprise to see large numbers of women in skirts.
23) Bring sunglasses and a decent umbrella, for both rain & midday sun, as the weather in Myanmar changes on a dime.
24) Dress rather conservatively, especially in the temples. This means covering your shoulders and knees, and not showing any cleavage. In some places you may be able to rent a skirt or pants, or even just borrow them with a deposit.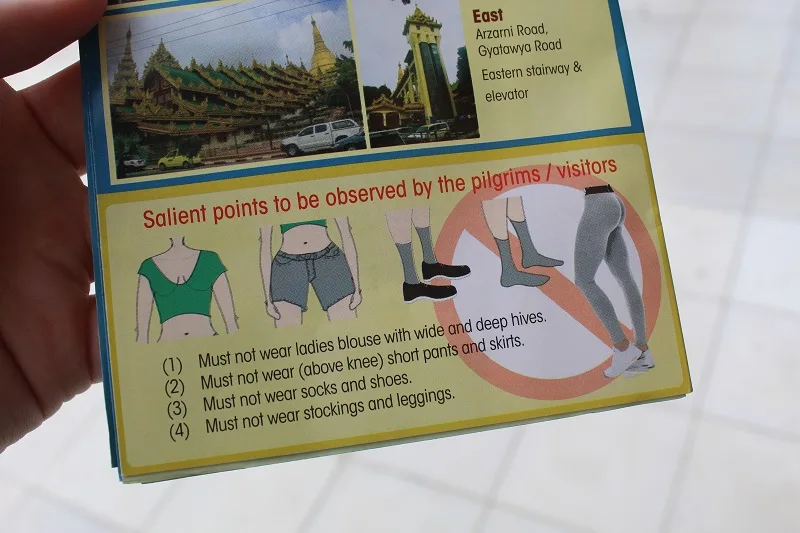 Polite Burmese Culture
25) Burma or Myanmar? The name of the country changed three decades ago, but Myanmar just can't shake the name it had for centuries, particularly since the language & the people continue to be Burmese rather than Myanmarese or something similar.
But despite the fact that we pronounce these words differently in English, "Burma" an d"Myanmar" are represented by the same word in Burmese. Read more here.
26) Give and receive things using two hands as a sign of respect. If you only use one hand, then place the other on your forearm.
27) As in most other Southeast Asian countries, you can smoke inside most every restaurant or cafe. In Yangon, I actually saw a small child smoking a hand-rolled cigarette outside of a temple, though that's obviously not the norm.
28) The first floor is up a flight of stairs. If you're differently abled, make sure you request a room on the ground floor of a hotel or make sure there's an elevator (this is the same problem my mom & I ran into in Cambodia and Malaysia).
29) You can buy very fragrant strings of flowers in the street for just a few hundred kyat, and put them in your hair for a natural perfume. It's bliss.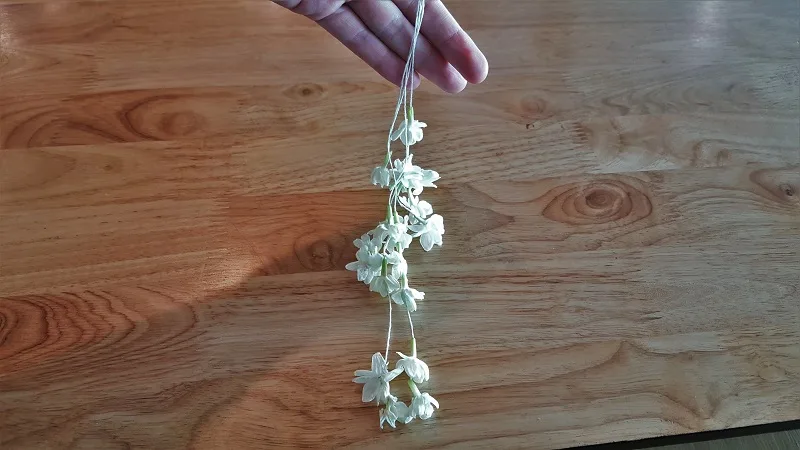 30) In the cities, similar to Vietnam and Korea, lots of the public parks have an area with exercise equipment. Many people of all ages use this equipment early in the morning and in the evenings as part of their daily exercise routines. Don't be startled.
31) Thanakha is the name for the gold face paint you'll see on the faces of most locals, both male and female. It's a beautiful addition to any outfit, but it also has the added benefit of acting as protection against the sun.
32) Facebook is huge there, and it's the main way people communicate in Myanmar, even though most people don't use their real names on the platform. It's actually played a huge role in the ongoing genocide in the northern part of the country, as many people have come to refer to Facebook and the internet as if they were interchangeable.
33) Speaking of the genocide, in 2016 there was a pointed days-long attack on the minority Rohinga population in the north, and the turmoil there has not lessened much. The civil war is still not fully in the country's past, and there are many thousands of stateless people currently living throughout Myanmar.
Some of them are even moving to Thailand to work in the service industry and send money home, despite statelessness. Here's a great book on the history of Myanmar until present day, for a good primer on how all of this has come to pass.
34) Most all young men in Myanmar live in a monastery at some point in their lives, be it for a few weeks or many years.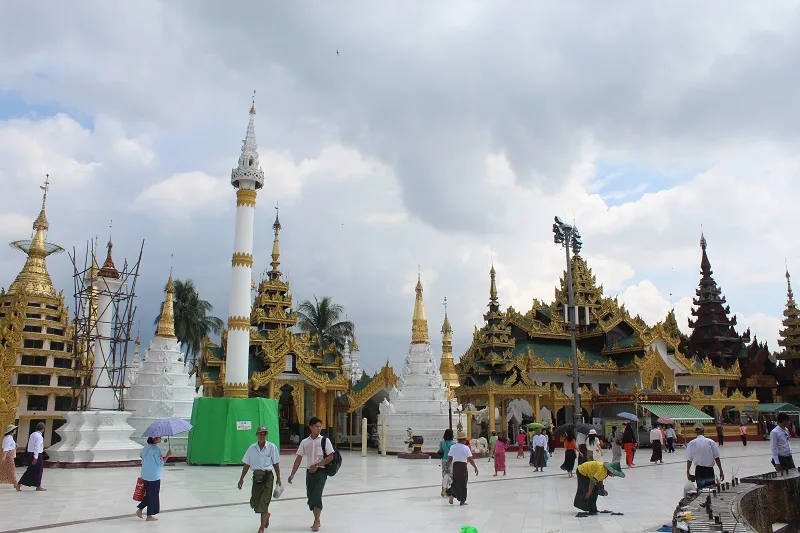 General Things To Know Before Visiting Myanmar
35) April and October/November are very holiday-heavy due to Myanmar following the Buddhist calendar. This may result in some places being closed, or some super fun festivals depending on the exact holiday.
36) The visa to visit Myanmar is really expensive for most visitors, compared to nearby countries. North Americans and Europeans will pay $50USD each for a 30-day visa, and must apply in advance.
37) All the best stuff happens before 10am. Wake up as early as possible to get great views and the least-bad weather. I'm talking up before sunrise, and back in your hotel for a nap between 10am and 2pm, when the sun is the harshest. This goes double for when you're visiting Bagan.
38) You can see the famous temples in Bagan with the 5-day archaeological sites pass, which costs 25K kyat upon arrival. I was surprised by the fee, but now you don't have to be. My guide, Zaw, was great for photography and seeing more hidden temples; if you'd like to hire him, as well, you can reach out to him on WhatsApp at (+959) 2590 82722.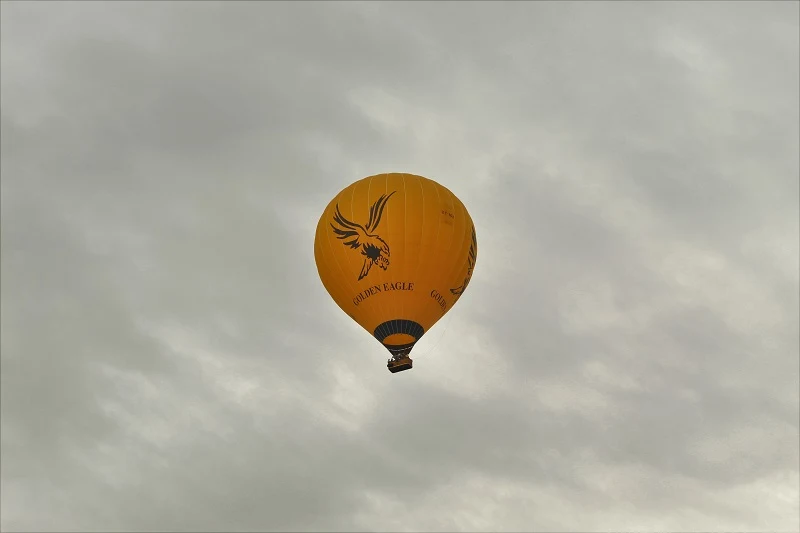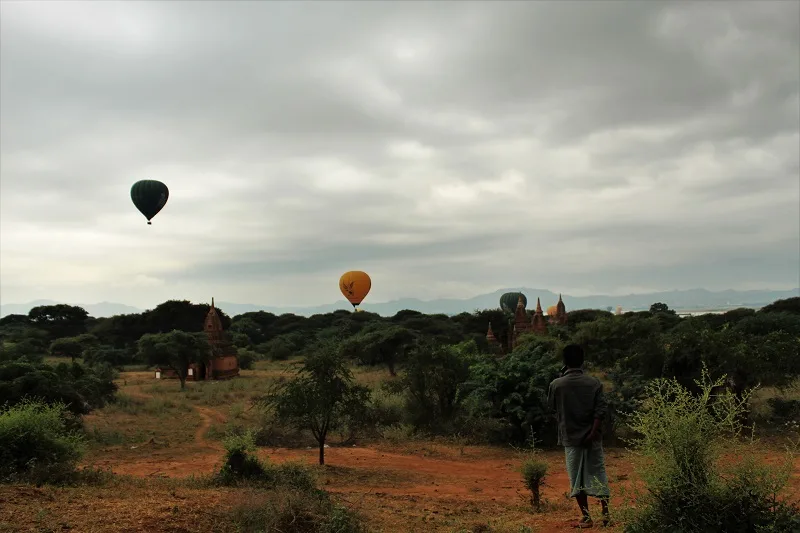 39) You need to flip on wall plugs for power, just as in Malaysia or Sri Lanka.
40) There are literally local and foreigner prices in most places, especially religious sites or other heavily-touristed spots. Please respect the fact that just by being there you are privileged, and that most locals couldn't even dream of being able to afford to leave their country on a vacation.
41) There's a half-hour time difference between Myanmar and Thailand, for unknown reasons.
42) The weather cycles in Myanmar are quite harsh. From late October to mid-April is the dry season, with April by far being the hottest month to visit. Due to potential flooding during the rainy season, this means that dry season is the best time to visit Myanmar, and tourists know this. Some activities are even available only during dry season, like hot air ballooning in Bagan.
43) Speaking of, it's over $300USD per person to do the famous hot air ballooning over Bagan. It's only available during dry season, from late October to March.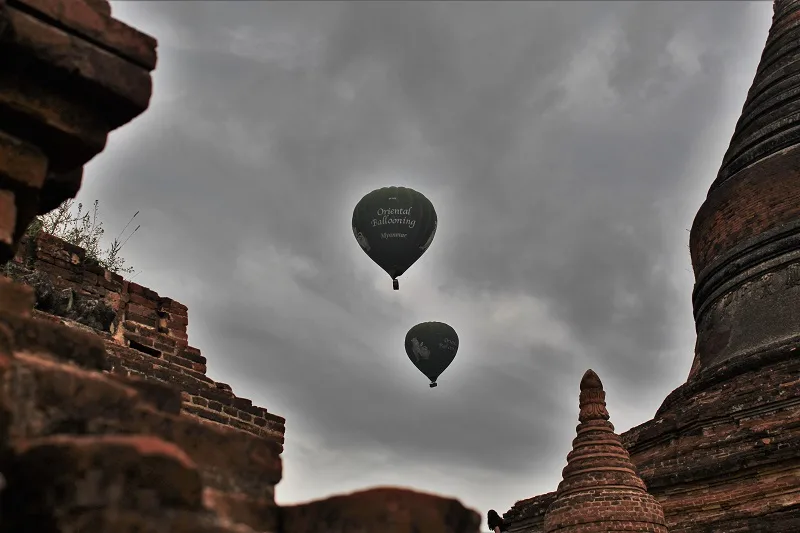 44) Myanmar is remarkably safe, even in cities. This is due in part to the Buddhist belief that bad things you do will carry on into your future lives. So don't be afraid to carry around your nice camera, but also don't just leave things on tables like you may be able to do in Korea or Japan.
45) You'll see all these smelly candle-looking things sitting around— they suck smells from the air, and quite effectively. But don't mistake them for a candle. You will be disappointed.
46) Don't give any money to or buy things from children in the streets. It encourages them to stay there and their parents to keep them there rather than in school. Instead, buy things directly from locals and support social enterprises which help keep kids in school.
47) There are lots of critters roaming around, including snakes. Stay vigilant, especially on side streets, and even in the cities. Yangon in particular has been cleaned up a lot in recent years, but it's still a big draw for all sorts of small animals after dark.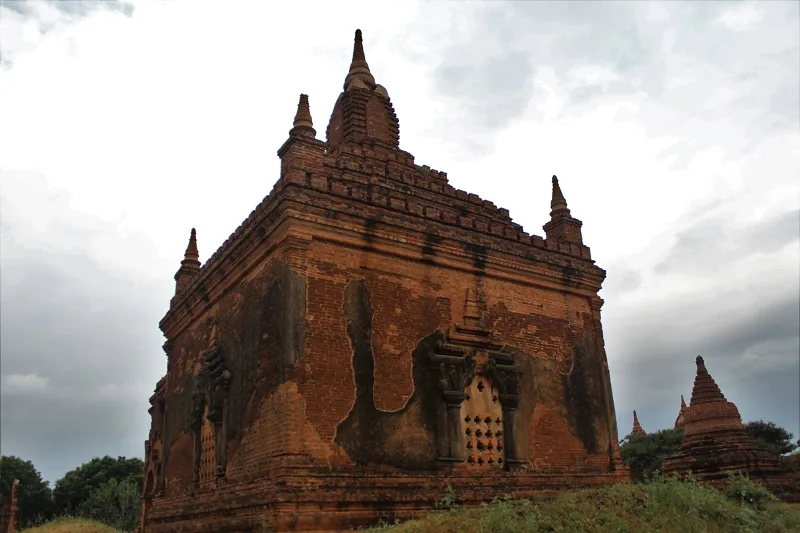 48) Myanmar strangely has a very French influence upon its architecture, particularly in Yangon, despite having been colonized by the British.
49) Most toilets in Myanmar will be squatty potties, so bring tissues and prepare your knees.
50) Google Maps is very helpful for business reviews, but not so much for directions; get used to asking people around you for help getting around.
51) Myanmar has tons of Chinese tourists because of their relatively easy visa arrangement (a visa on arrival) and the proximity to southern China. These tourists tend to come in large tour groups on buses, so keep an eye out for such buses; they will absolutely swarm a single site.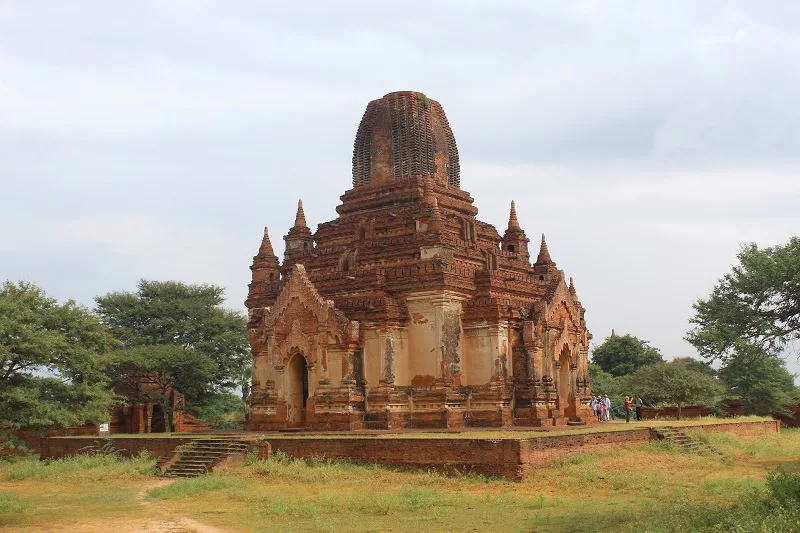 ---
Basic Burmese Lesson
-Hello (informal): min-ga-la-ba (to be more formal, women should add "shin" to the end, and men should add "bah")
-Thanks (informal): che-zu-beh
-Thank you (polite): che-zu-tin-ba-deh or chi-su-tiem-pa-dde
-Food is good: sa-lo-kka-eun-deh or sa-luh-keh-oun-dde
-Beautiful: hla-deh
-Bread & tea: eh-ja-guay & la-fah-yee (a typical breakfast dish)
Basic Burmese Video