Halloween in Seoul is only a weekday affair if you're a kid, and especially if you have American English teachers, who are notorious for week-long celebrations of the holiday (we gotta fill those lesson plans, somehow).
So on my first Halloween in Seoul, all official dates for the holiday were disregarded and the adults took our turn over the weekend. Korean Halloween was upon us, and boy is it unpredictable.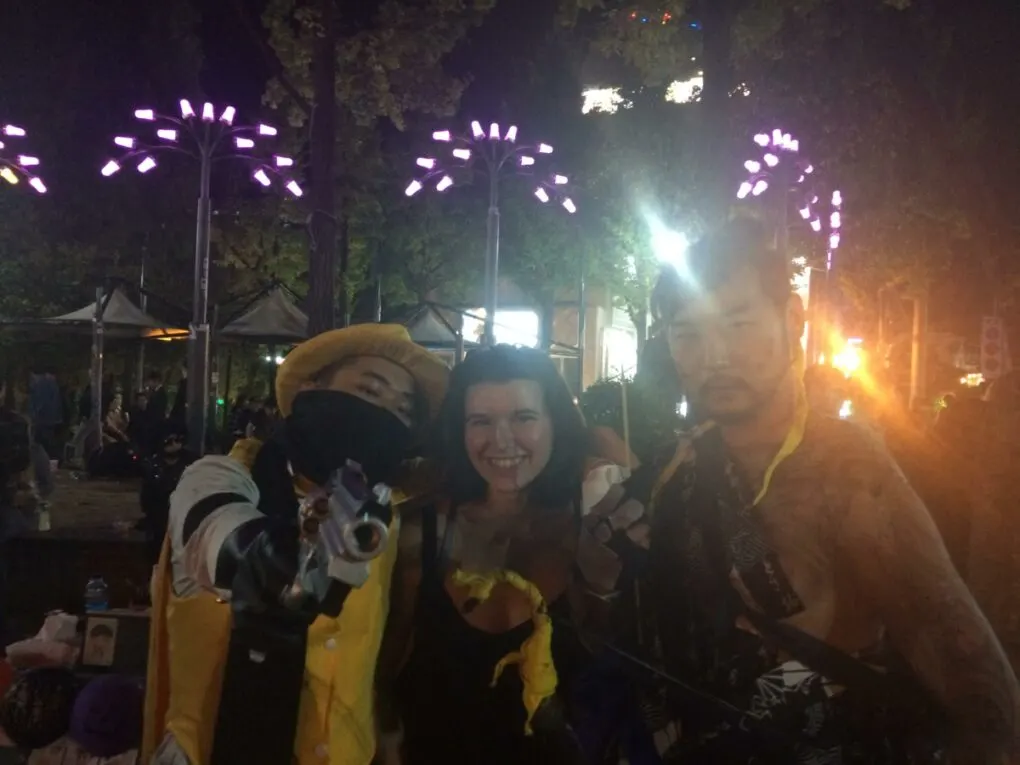 Halloween in Hongdae
Following my usual two hour bus ride into the big city, on Friday night my friends and I stayed out in the neighborhood of Hongdae until 5:30am. We went kizomba dancing at a Latin club in the neighborhood of Sinchon and then soju-drinking at the playground with B-boys and Spanish-speaking Korean men.
Lucky for everyone but those in charge of cleaning up, Korea has no open container laws, so a lot of tourists and broke college students frequent convenience stores to buy ridiculously cheap liquor and then drink it in public.
Those same cheapskates (myself included) then usually hang around the playground. This actually refers to a specific park in downtown Hongdae, with actual play equipment and a multitude of dancers and rappers and other performers entertaining very willing crowds.
Once our crew got too cold and had our fill of selfies with costumed people, I showed them the American bar Mike's Cabin, where we danced for a couple more hours before we went for some Korean BBQ to finish the night.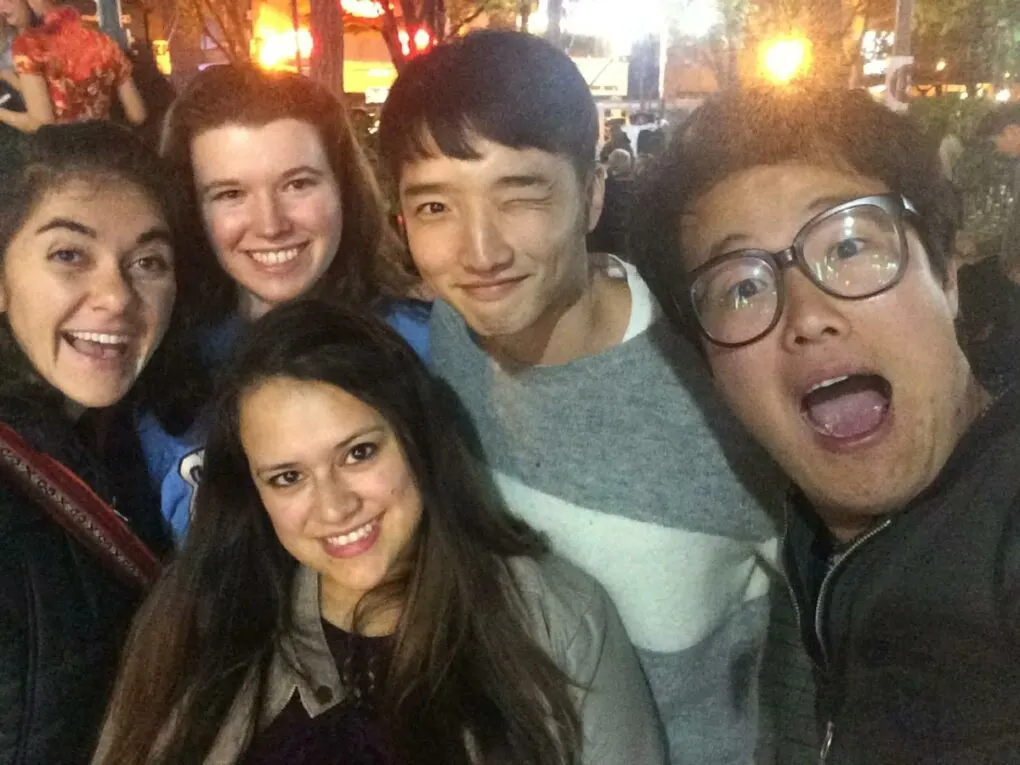 Halloween in Itaewon
The more hardcore Halloween celebrating happens in Itaewon, where both foreigners and parties abound. That particular Saturday was our Itaewon night, because it was closer to Halloween and everyone had sufficiently recovered from their workweeks.
Our first stop was actually an Irishman dressed as superman on the street, raising money for a school in Tanzania. But more on him later, because next we headed to hip hop club Bliss, which drew us in with its bumpin' DJ and all of the costumed patrons.
Pro-tip: no matter how cold you are, for the love of all that is holy, do not wear jeans to a club in Seoul. You will soak them in sweat and regret it immediately.
The crowd was still mostly Korean, so we got a lot more attention than we wanted, just for being there. But for the most part it was just people watching us dance like the fools we are (this was 2016, but by 2019 there was even more foreigners, so we could blend into the crowd a bit better!).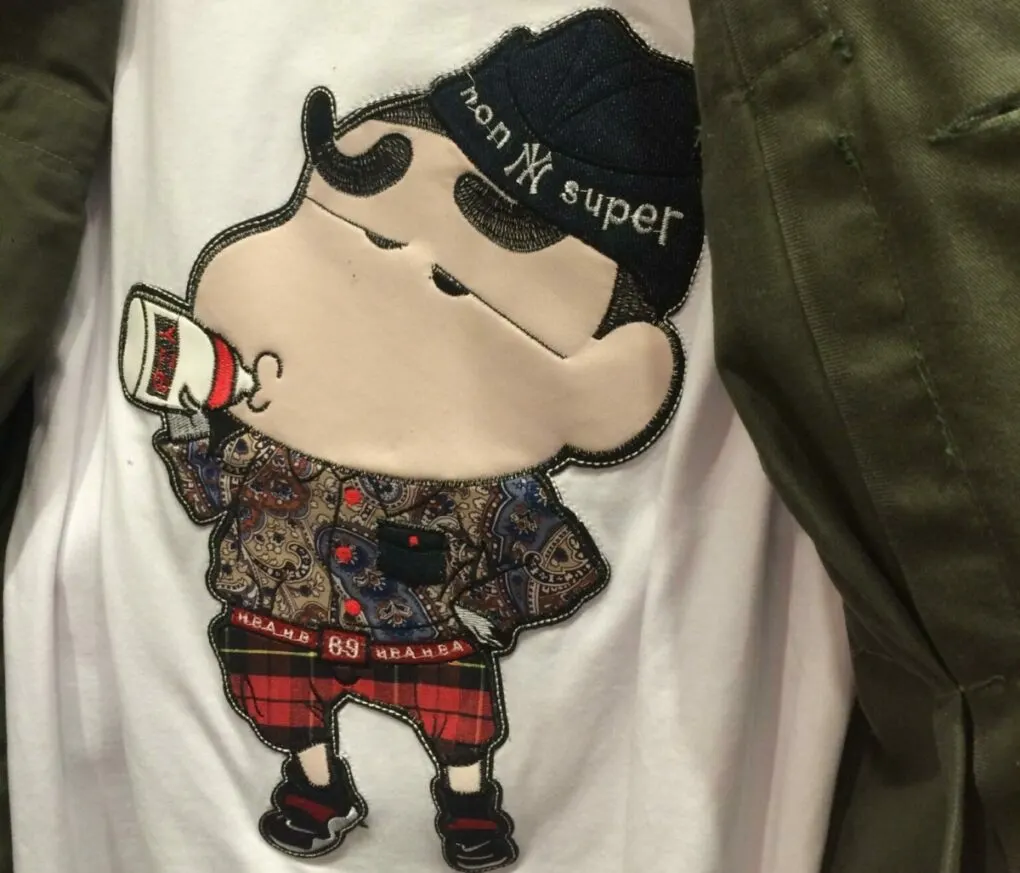 Drinking in Seoul on Halloween
Finding hilarity at the bottom of a bottle is easier said than done. One Halloween, one of my friends found a duck mask on the floor and the rest of a bottle of tequila, which she finished off before we left for salsa club Bulldog. I hope that place is still there; it was lit.
Tequila, as always, has consequences, so she quickly felt ready to sit down instead of dance. Halloween is generally a pretty chilly evening, and I don't think any of my years in Korea it got above 50°F (10°C) at night.
But I have some fantastic memories, especially of my first Halloween in Seoul; it's such a great time to be in the city. I remember my friend and I were offered a bite of a cheese stick by a man walking out of the salsa club, and we met these Frenchmen who kissed my hand and impressively hit on all of us at once. Such as it goes.
However in addition, as we got kebab later that night, my friend got groped by a man following her in the street. The people around us helped her to get the pervert to go away, but it was still a really creepy experience, which she was much more diplomatic about than I'd have been.
By then, our party of five had been pared down to three, as one friend went off to experience the effects of mixing liquors, and the other went to sober her up.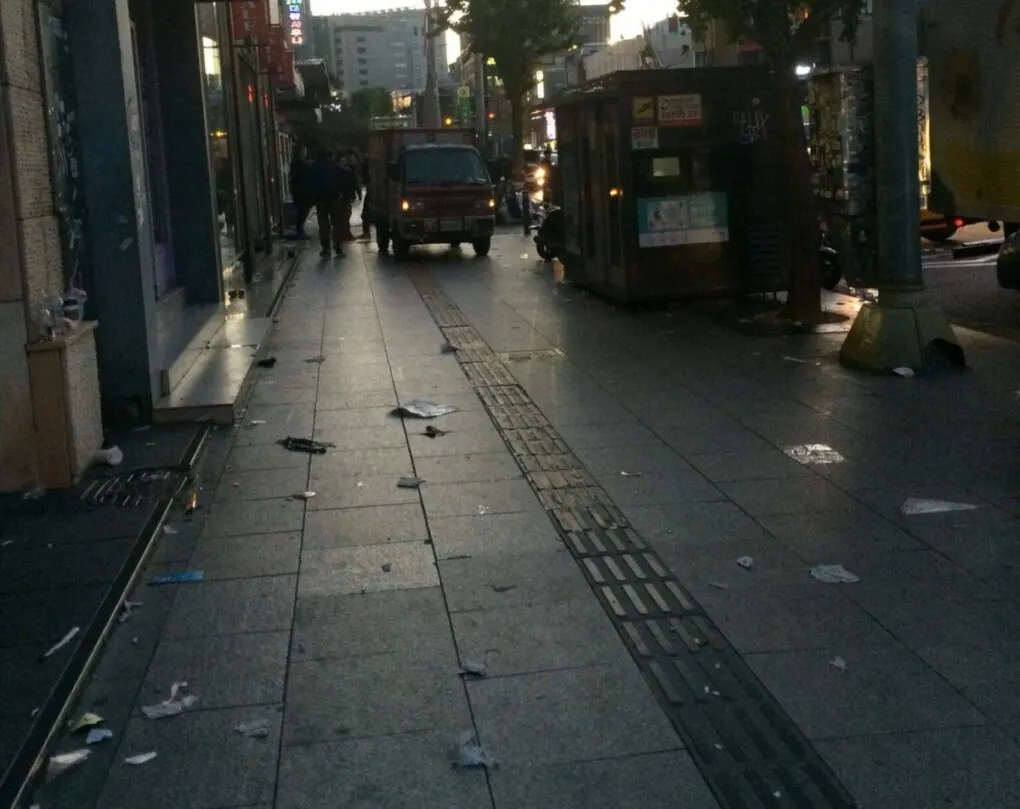 Being Sober on Halloween in Seoul is Memorable
For the record, I had a linger cough and so did not drink a drop of alcohol my first Halloween in Seoul. So I remember each and every instance in which my friends yelled "you're sexy" at attractive Koreans we passed by. Basically a few times a block.
We journeyed through what felt like the frozen tundra of the Sahara to get to our friend trying to sober up, though we ended up on a hilly residential street, and I saw a crazy shooting star in the sky.
The GPS location our friend had sent us was dead wrong. Yet we continually saw other people pass by, showing you just how close suburbia lives to the constant party that is the foreigner district. Our friends shortly texted us that they had caught a taxi home.
So we decided to go to a gay club. But there was a ludicrous price difference between men and women to get in, so we headed instead to the transgender club, where we ended the dancing portion of our night around 6am.
But first, a beautiful Japanese-Korean man followed me on Instagram and I internally swooned. So yes, there is a gay-friendly district in Seoul.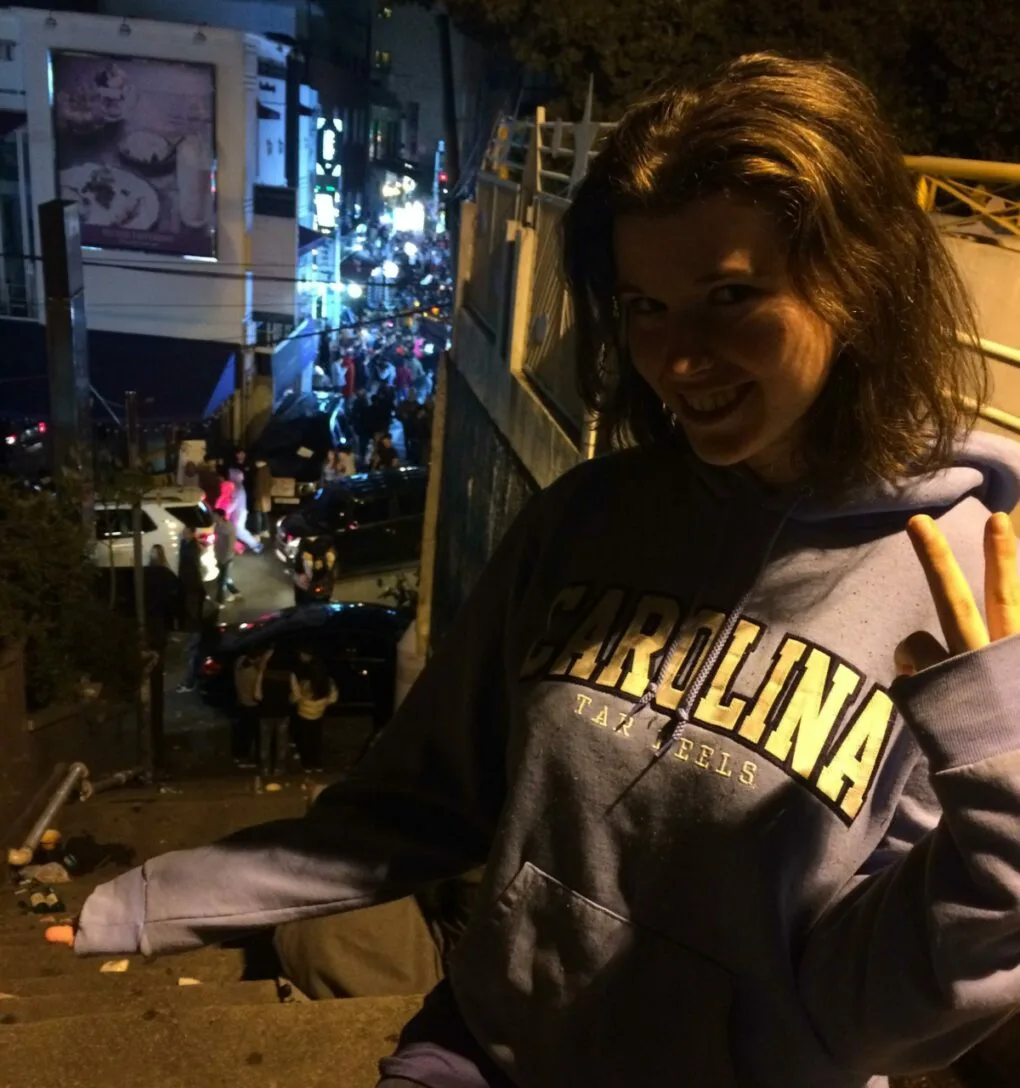 We were waylaid on our way to the subway in the wee hours of the morning by another run-in with the Gaelic-speaking superman, with whom my friends chatted for another hour as I froze and he warmed them with the rest of his booze before breakfast. Itaewon was slowly abandoned, and the morning people took over. It was just another Sunday, with ajummas everywhere.
How was your Halloween?